Faux brick also called Cultured Stone, or Manufactured Stone Cladding, has the characteristics of light weight, rich colors & shapes and easy to imitate other building material's finishes, has been a main stream of exterior building material since it was born in America at the end of last century fifty's.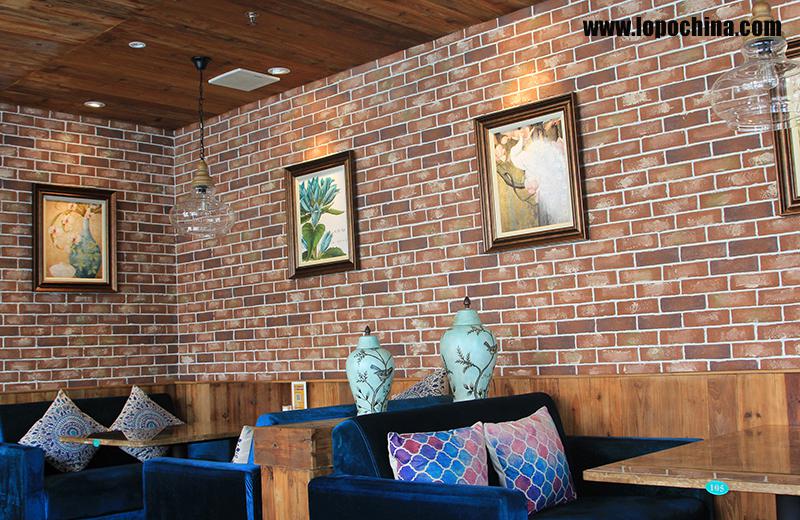 However, faux brick, as interior wall decoration material, has far more charms than applying on the exterior wall. Its wide-ranging and flexible application is particular appealing to the architects. The wall, floor and backdrop wall decorated by faux brick, not only can apply by large area, large proportion to create the overall atmosphere of interior design, but also can be used in specific area for a special embellishment or emphasis purpose. Such as apply in the areas of backdrop wall, fireplace, balcony, Stairs and wine cellar. Mutual collocation with the furniture, soft decoration, lighting etc., present the decorative styles of post-modern, new classics, concise or any others which pursued by the architects.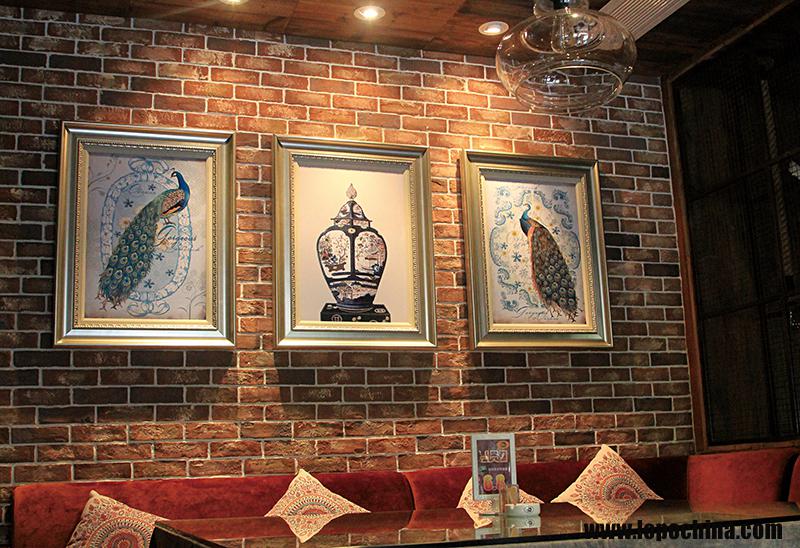 Take LOPO's an artificial Brick Veneer project for example, the designers apply LOPO faux brick (Item: LPZ-R104) on both the interior and exterior wall of a coffee shop. The designers use the classical red brick, which filled with time charm, to be the fundamental key of the whole shop. Together with the velvet sofa, solid wood coffee table, retro watercolor painting murals, vase and the interior lighting design, not only shows the atmosphere of literature and art restoration, but also elegant and fresh.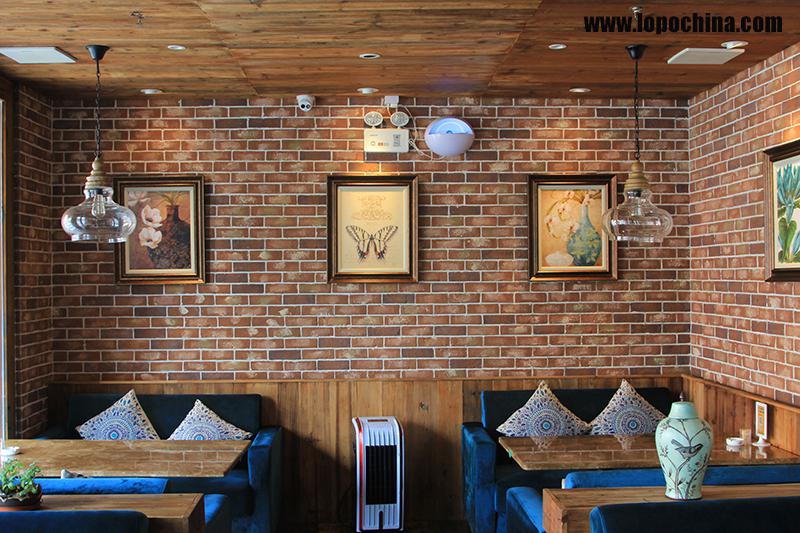 As one of the professional and pioneering manufacturers who design and produce faux brick in China, LOPO has its own R & D team, which develop 10 series, exceed 1000 items of faux brick so far. Besides, LOPO can produce the products with special sizes, finishes and colors customized by designers. LOPO Artificial Stone is mainly produced by high quality haycite, white cement and imported pigment, which ensures its characteristic of corrosion resisting, non-deformation and fadeless, favored by the architects around the world.
For more LOPO Cultured Stone projects, please refer to https://www.lopochina.com/case-artificial-stone.html