Project: Easton Helsinki
Owner: Kesko Oyj
Architect: Arkkitehtitoimisto Lahdelma & Mahlamäki Oy
Project Management: Haahtela-rakennuttaminen Oy
Structural Design: Wise Group Finland Oy
Steel and Precast Concrete Detailing: Ramboll Finland Oy
MEP Design: Granlund Oy
Precast Fabrication: Lujabetoni Oy
Easton Helsinki is the winner of Tekla BIM Awards 2017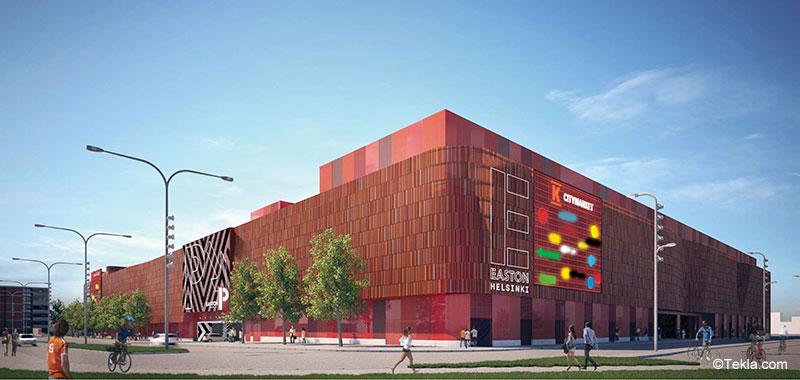 Easton Helsinki, a modern urban center built in Itäkeskus, Helsinki, is Finnish retail chain Kesko's biggest commercial center in Finland. The gross area of the project is 65,700 square meters, of which the first phase will be 26,000 floor square meters. The first phase, costs about 100 million euros, including a new concept K-Citymarket hypermarket, restaurants, clothes stores and other services, will be opened for public in October 2017. Easton's second phase will be completed in 2019.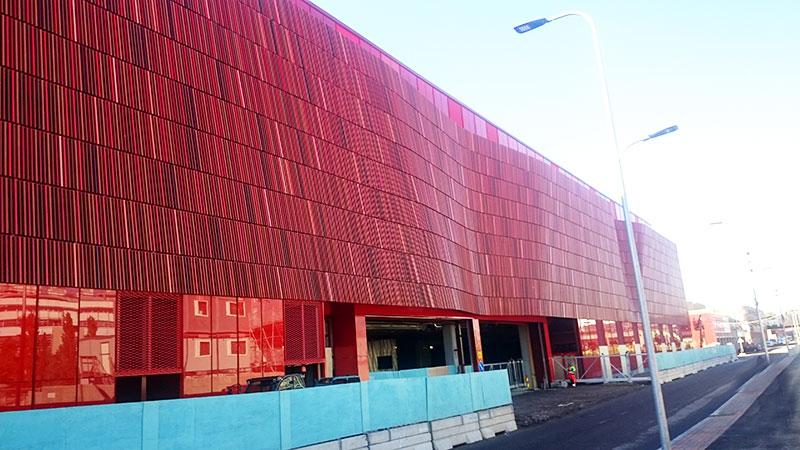 The special feature of the building is a wavy double-skin facade consisting of more than 30,000 multi-colored and varying length ceramic rods. The ceramic beams are connected to an undulating steel support frame at various angles of inclination. With red as the main color, architects mix different shades of red bars and white, gray, beige, purple and other colors bars to achieve an amazing rhythm for EASTON façade. The unique exterior architecture give Easton a very modern urban look.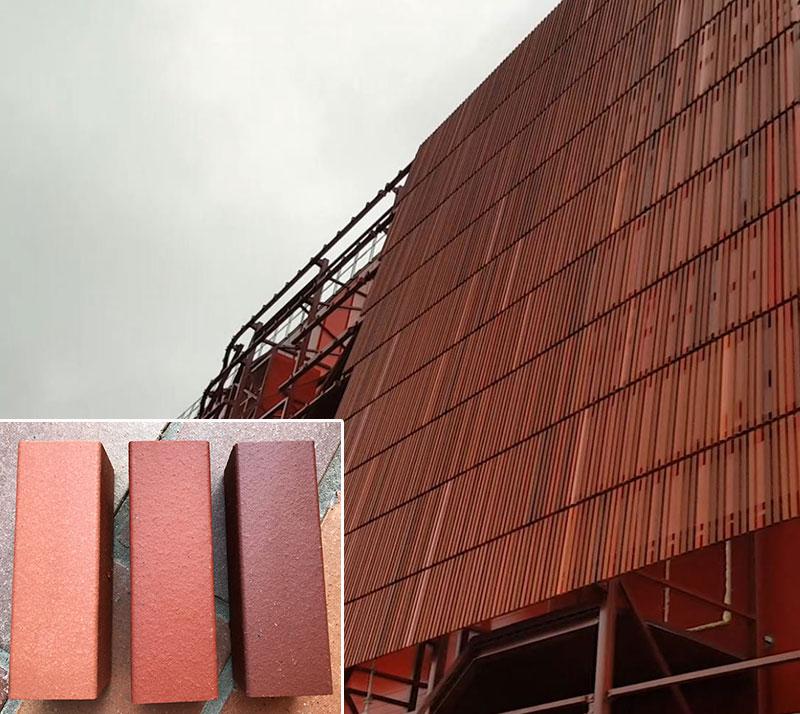 LOPO China are honored to be the supplier of terracotta facade products for this project. In addition to excellent performance in product quality and color, capability of providing highly customized service for its customers is the key for LOPO to stand out in the competition with terracotta facade manufacturers from German and Spanish. Terracotta square baguettes of this project contain nearly more than 2500 different lengths, which required precision cutting and carefully marked before delivery. Also, the mounting holes, which need to be drilled in different places on two sides of the baguette according to different lengths, were required to be precisely done. All those complicated and sophisticated customized service have well completed in advance in LOPO plant, which greatly accelerate the progress of the project and also reduce the installation cost.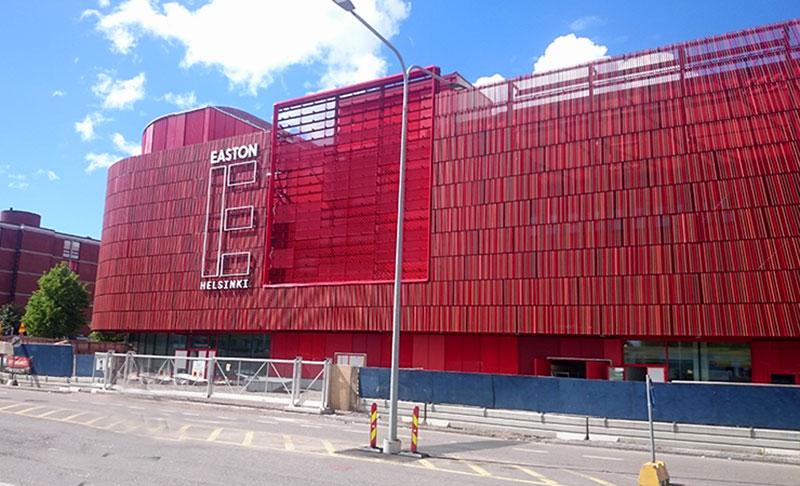 All rights reserved. No part of this article may be reproduced or retransmitted in any form without prior permission of www.lopochina.com