Site: Ln 556, South Zhongshan Road, Huangpu District, Shanghai

Developer: Greentown Real Estate Group Co., Ltd; East Sea Real Estate
Designer: Joseph Wong Design Associates; B+H Architects
Construction Contractor: Zhongda Construction Co.,Ltd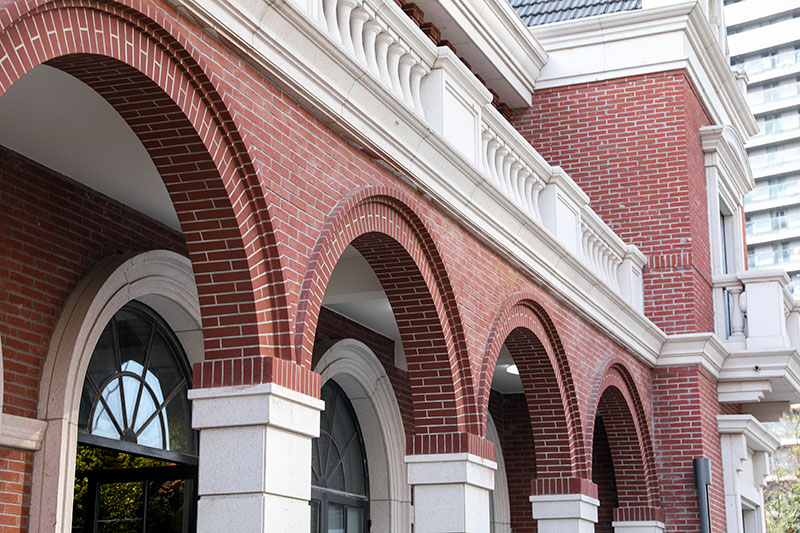 The Bund House residential complex is a 260,000 m2 upscale residential complex developed by Greentown Real Estate, one of the renowned developers in China. This project is located in South Bund, with just a few steps away from century-old historic areas such as Exotic Building Clusters in the Bund of Shanghai, Yu Garden, New World, Nanjing Road, Old Wharf.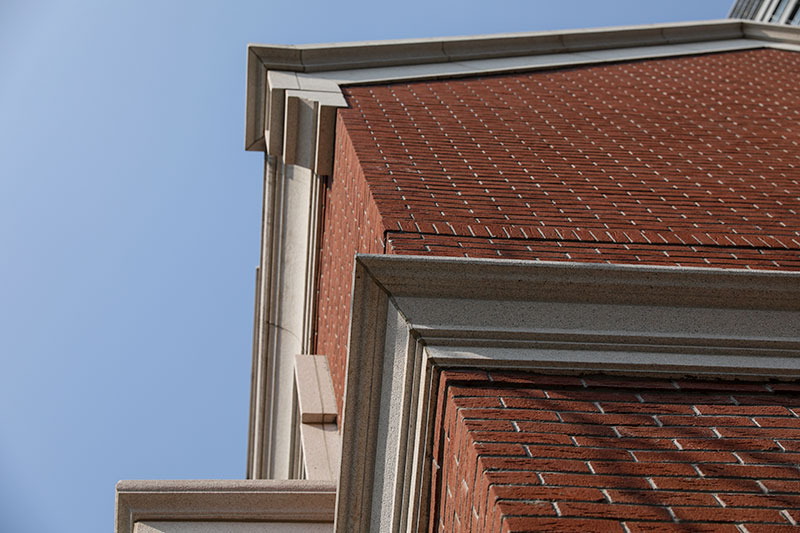 The project site was originally Dongjiadu Alley in downtown Shanghai, where most of the old buildings here with the Shanghainese architectural style specific to prominent clans in the Republic of China era were constructed in 1920s-1930s. In order to preserve and revitalize the traditional culture for the Bund House residential complex project, Greentown Real Estate has kept 4 old buildings on site that best represent Shikumen styles in different periods of history.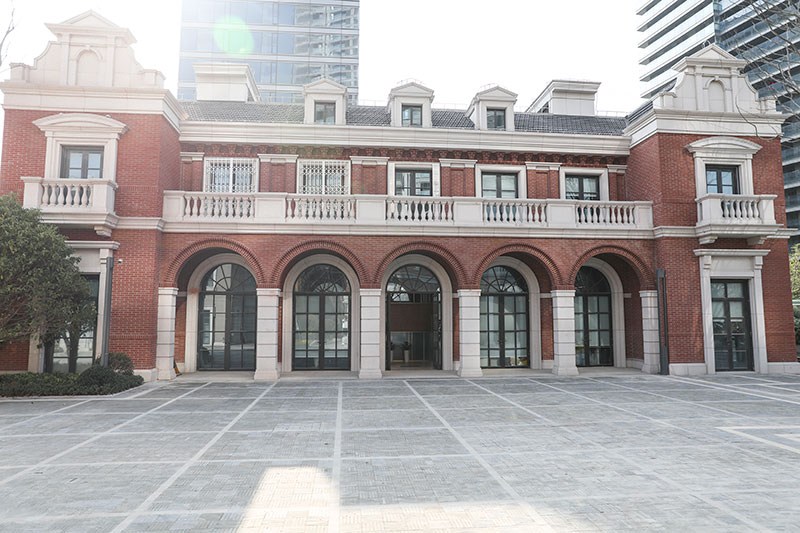 The office building is complementary for The Bund House residential complex, and provides working space for property management and business management. The two 2-3 storeys office buildings are specially designed with the style that echoes and harmonizes with the old buildings on site. For this purpose, the designers have specifically chosen white stone and LOPO terracotta brick as the external wall materials for the office building. By combining with warm and solid terracotta bricks, the vintage stone pillars, eaves and windowsills have perfectly replicated Shikumen-style villas.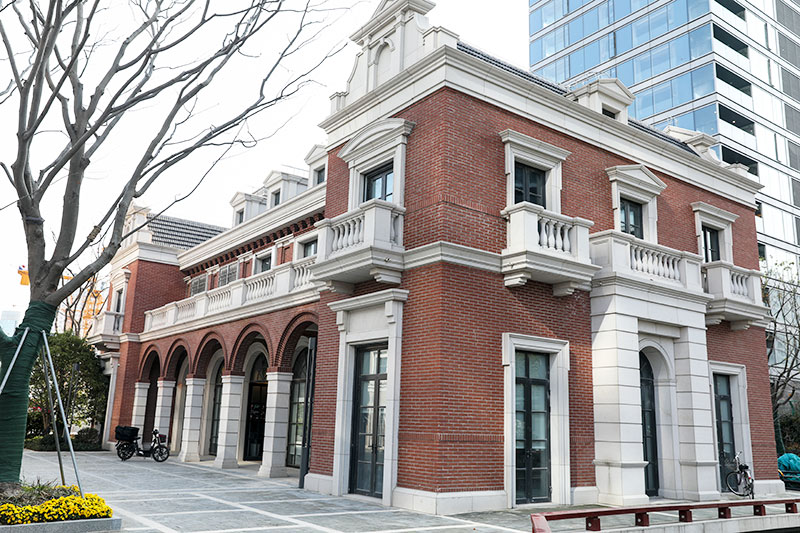 LOPO Clay bricks used in this project are all handmade. No two bricks have the same texture. Such uniqueness and distinctiveness have added natural, vivid and elegant statements to the normal red clay bricks.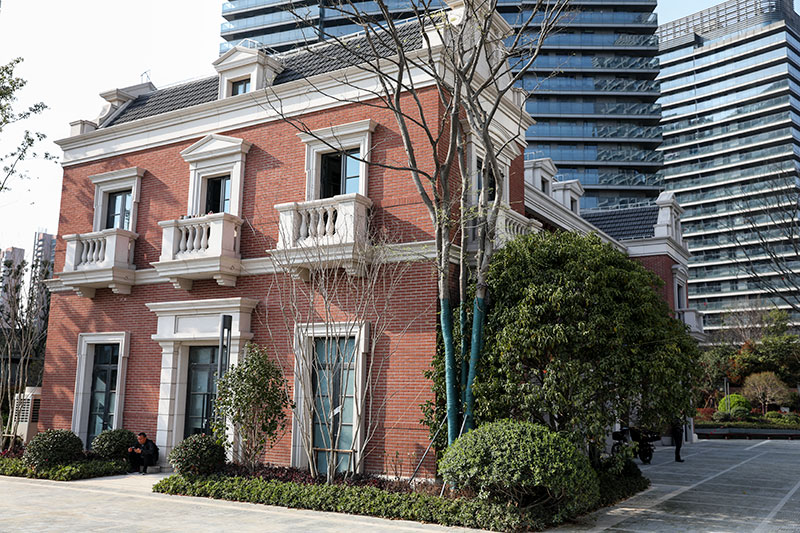 All rights reserved. No part of this article may be reproduced or retransmitted in any form without prior permission of www.lopochina.com