Business Building Project:Science and Technology Park of Xin City,Changsha
Owner: Changsha High-tech Industry Zone Information Industry Park Real Estate Development Co., Ltd
Product Item: F501801, F5018886
Dimensions: 500x1200x18mm
Overall QTY: 60000 SQM
Changsha Xincheng Technology Park is conveniently located in the center of Information Industry Park, Lugu New Sci-Tech Town (a national high-tech industry zone), Changsha City, and is bordered by Yulu Avenue to the south, Jianshan Road to the east and oversees Jianshan Park to the north. This Information Industry Park has become an important information industry base in China, and is the only national software industry base in central China.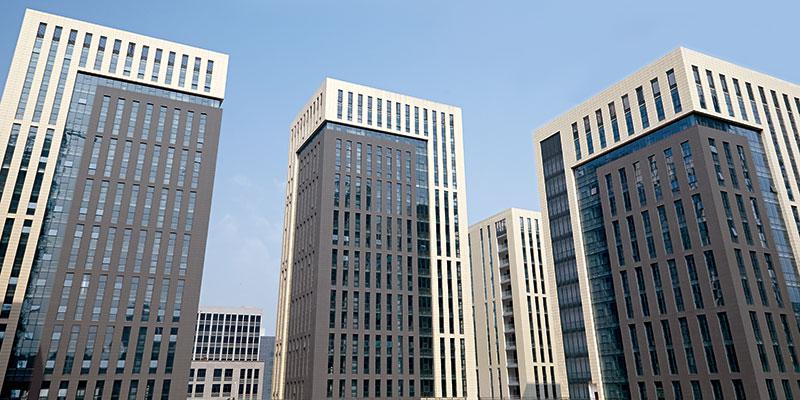 This project covers an area of 270,000 square meters. The compound mainly consists of 10 mid-rise office buildings, 6 of which are buildings for software development and 4 of which are buildings for creative industries. Additionally, they are supplemented by commercial facilities.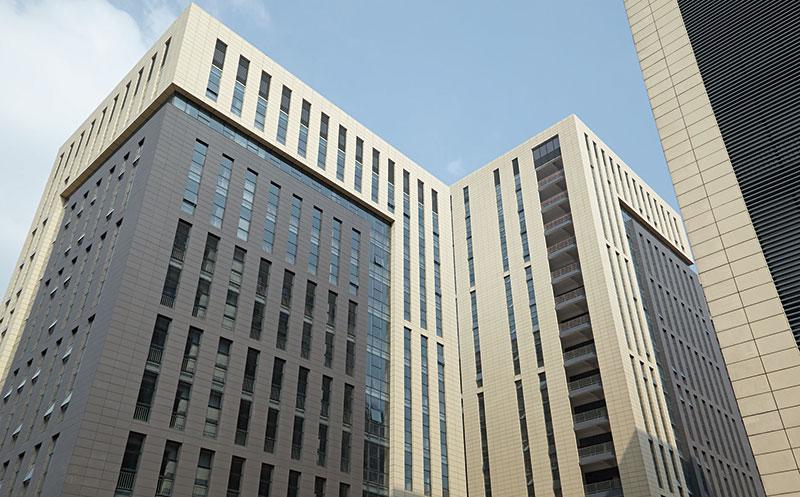 Inspired by the features of high-tech products such as circuit boards, chips and motherboard, the office compound is where modern technology elements combine with traditional Chinese architectural layout, and is a perfect mixture of functionality with aesthetics.
The exterior wall materials are terracotta rainscreen soluction, hidden frame glass curtain wall, and vacuum-insulated glass. The facades are divided by creamy-white terracotta panels and charcoal-gray terracotta panels into large-sized sections of different colors, so that the facades look simplistic and integral. Fence-like terracotta facade not only add diversity and sense of gradation, but also keep the sense of clarity created by glass curtain walls. When looking from afar, the main building body with glass curtain walls, enveloped in the terracotta facades that feature modern industrial design, seems like a futuristic high-end electronic products.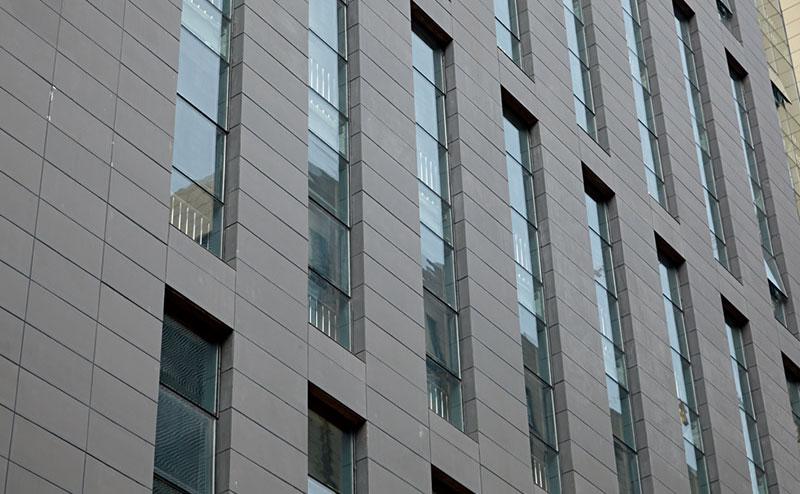 With the combination of terracotta panels with glass curtain walls, architects makes simple buildings exhibit in-depth and varying visual effects, by applying architectural aesthetic elements such as selective focus, density, texture, color and light & shadow.
All rights reserved. No part of this article may be reproduced or retransmitted in any form without prior permission of www.lopochina.com