Owner: Beijing Urban Construction Design and Development Group Co., Limited (UCD)
Architects: UCD
Leading Architect: Shen Jia
Floor Area: 22788 SQM
Façade Product: LOPO brick cladding system
The headquarters office building is located at No. 5 Fuchengmen North Street and was built in the 1970s. The office building is composed of two main buildings facing east and west. After a facade renovation in the 1990s, the office building, as the image of corporate, looks bit old, and the overall renovation is essential.
While retaining the existing main architectural form, the designers of UCD have redesigned and remodeled its building facade, office area, architectural landscape, and the top floor. After more than two years of construction, the building has a brand-new look inside and out.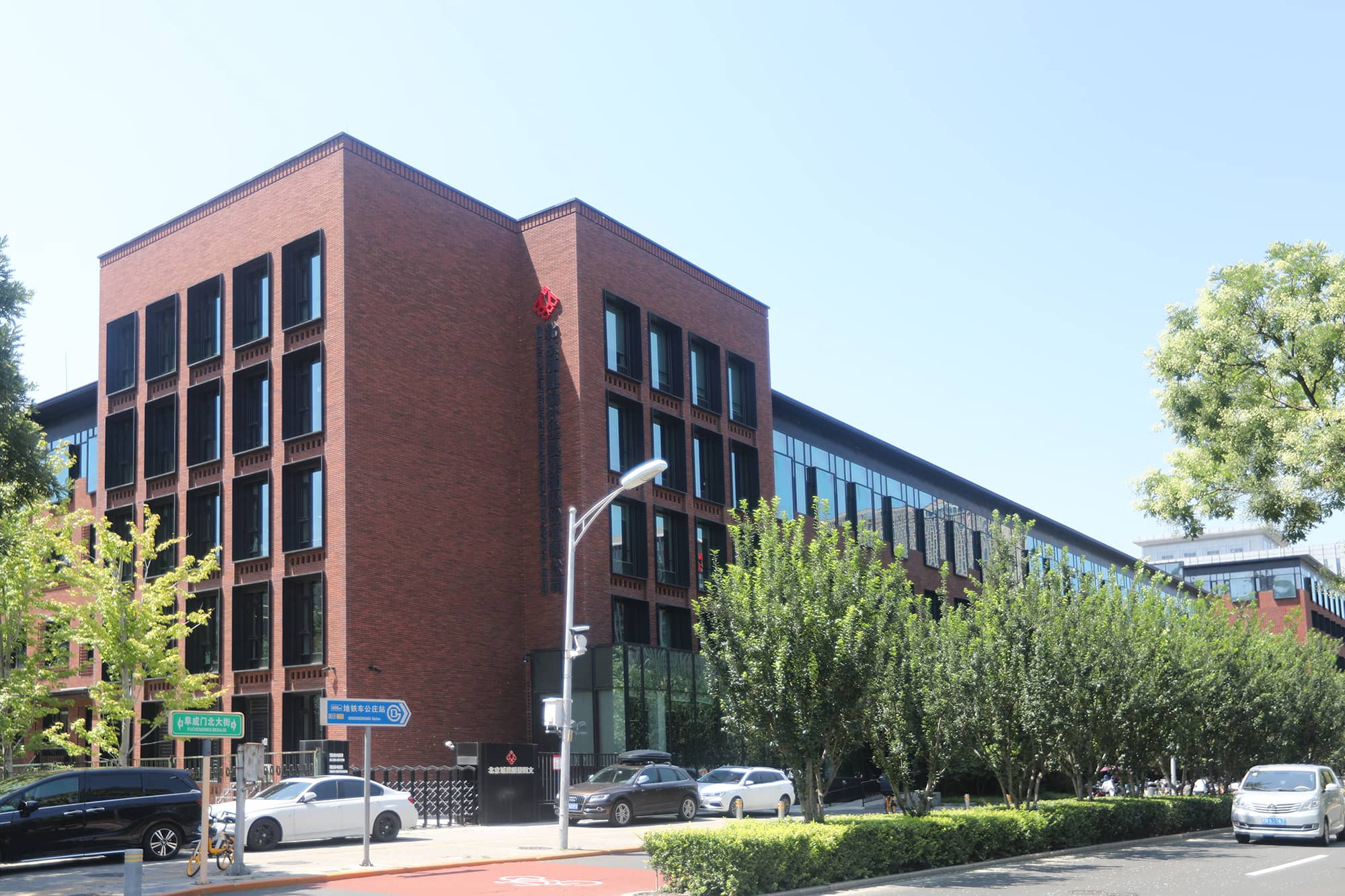 As for the renovation of the facade, architects adopted terracotta brick curtain wall, which not only continued the original red brick masonry style of the old building, but also further explored and applied the installation technology of this traditional building material. To prevent the jointing mortar from returning to alkali and pollute the walls and to satisfy the needs of better energy conservation and environmental protection, the architect finally adopted LOPO's brick cladding system, which is a mechanical fixing system that combines face bricks with a versatile installation system. Together with engineers of LOPO China and architects, after in-depth communication and trials, a total of 29 face bricks of different sizes have been customized. 65 wall texture modules have been designed, and rich facade masonry patterns have been constructed. Meanwhile, the facing bricks are all handmade, so are the texture of each brick, presenting a unique surface textural effect. The architect finally selected 5 kinds of brick colors and installed them alternately, which improved the overall texture of the building's terracotta brick facade.
On every facade of the building, one can feel the architect's thoughtful arrangement of the brick cladding wall. While restoring the window size of the old building, a dark aluminum alloy window frame is made to form a protruding slope, triangular face bricks are used for embellishing the window frame. This not only adds dynamism to the original plain windows, making it vivid while enhancing the self-shading of the building. When it comes to the façade near the inner courtyard and the library, the bricks are superimposed, and different gaps are left between the bricks. This not only increases the light in the interior, but also makes the façade light and transparent.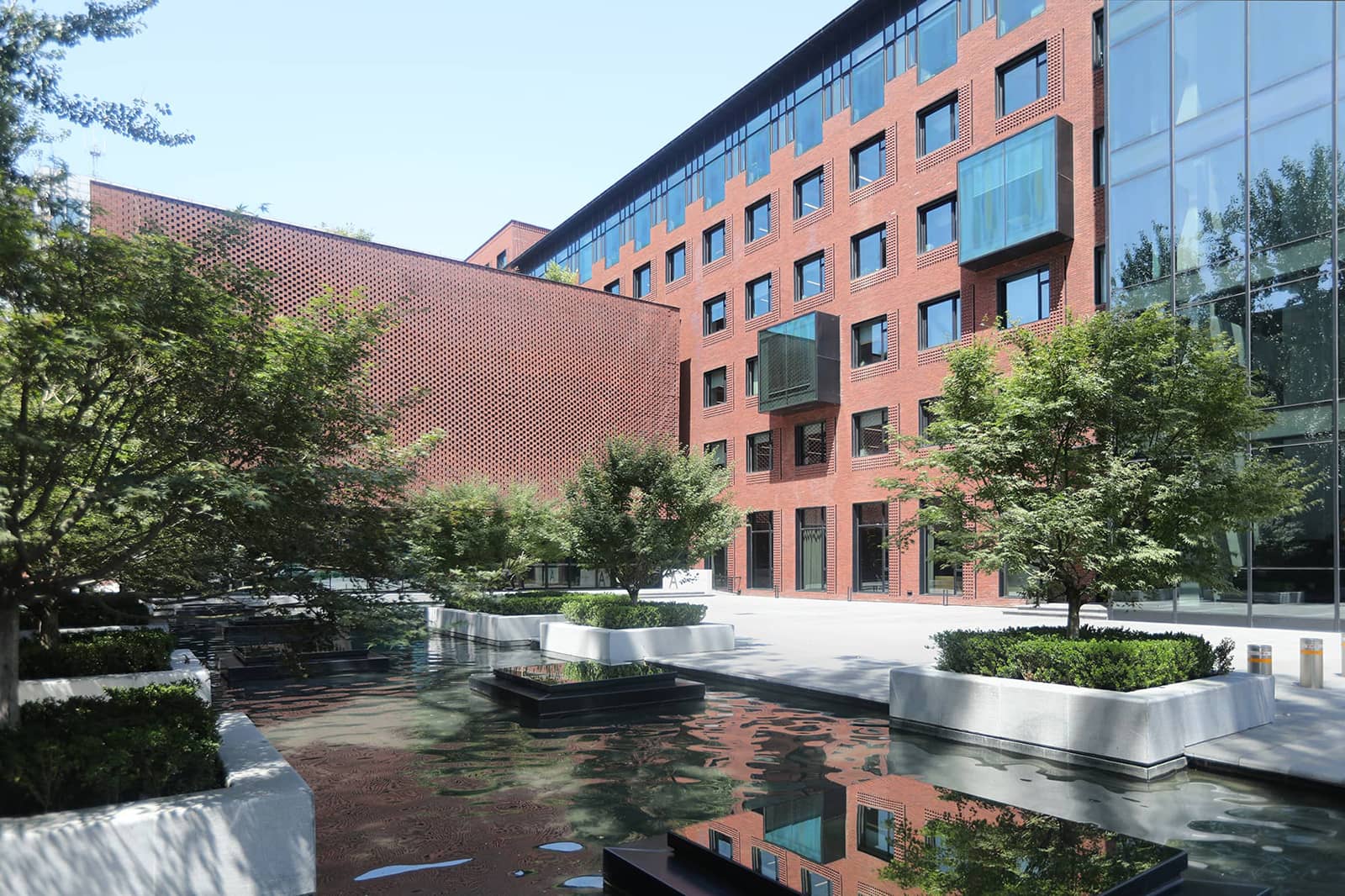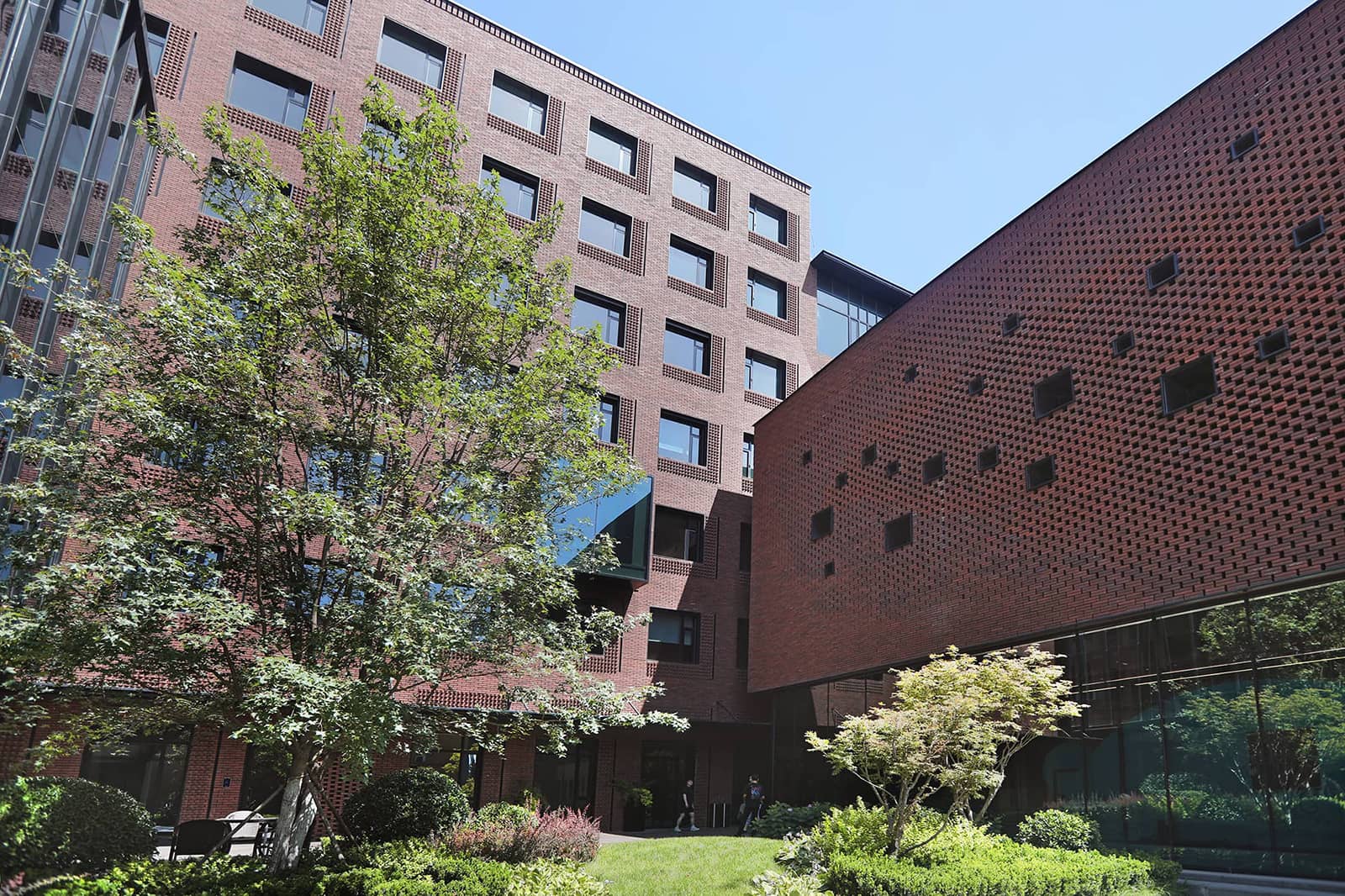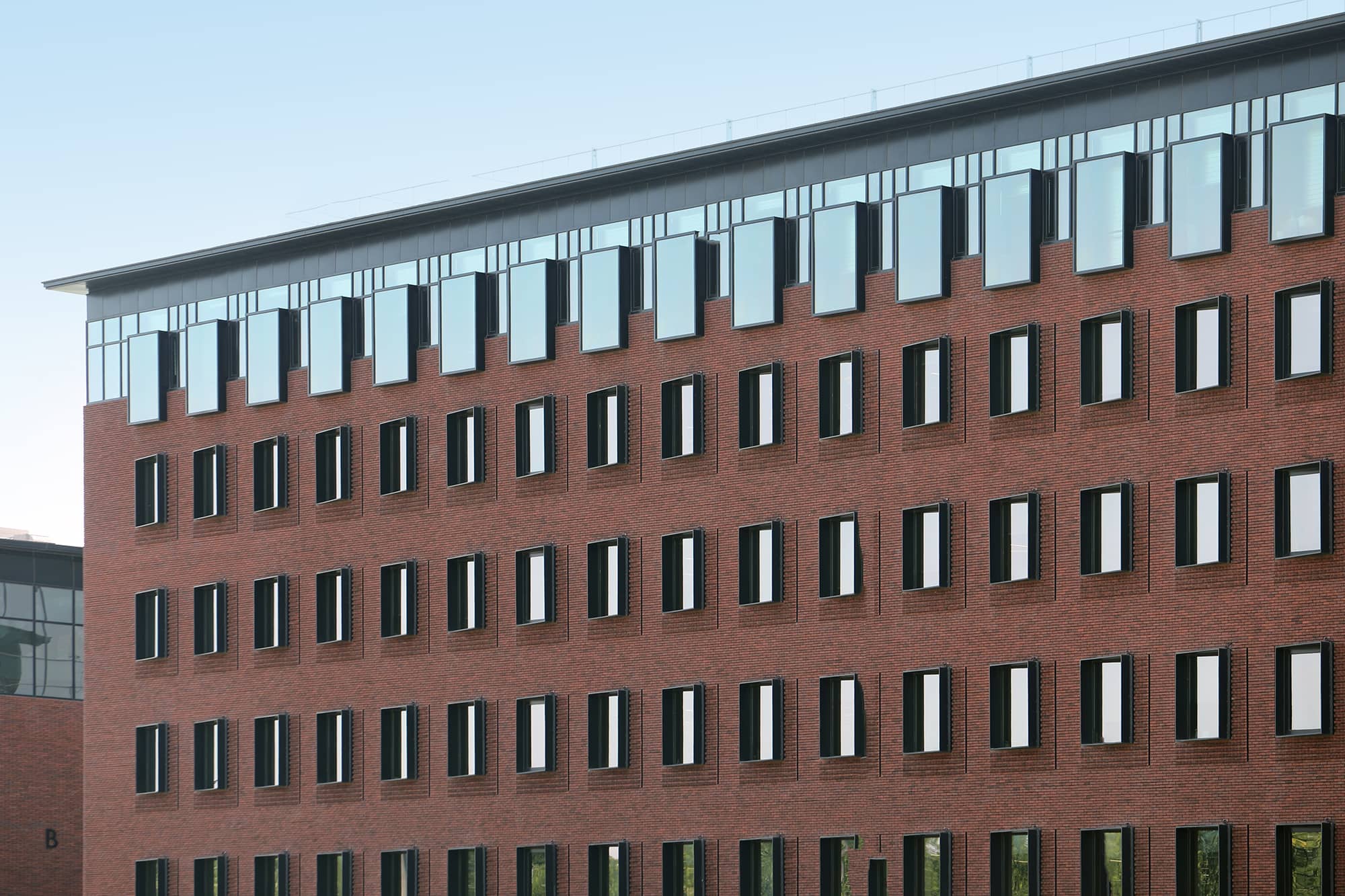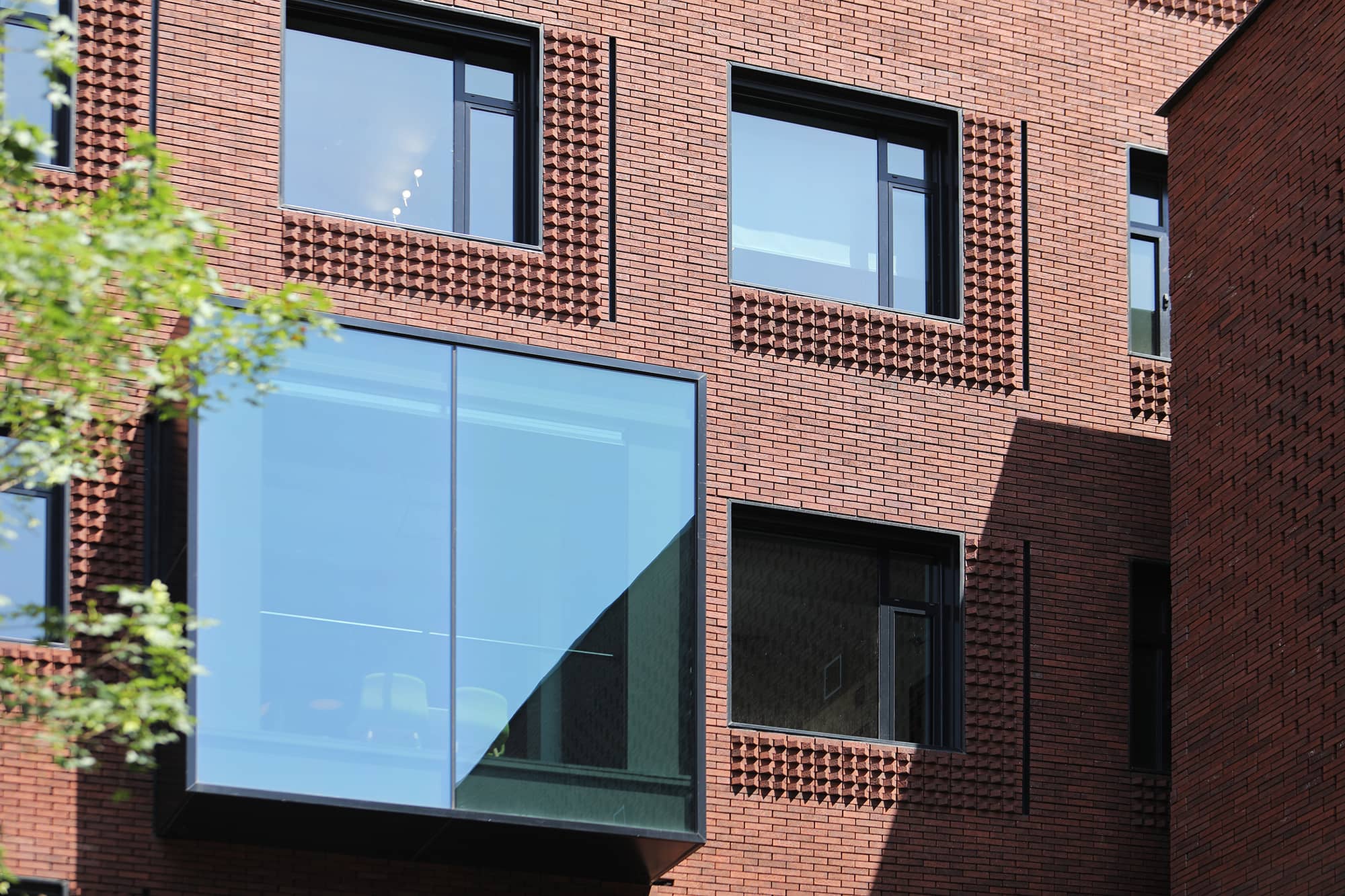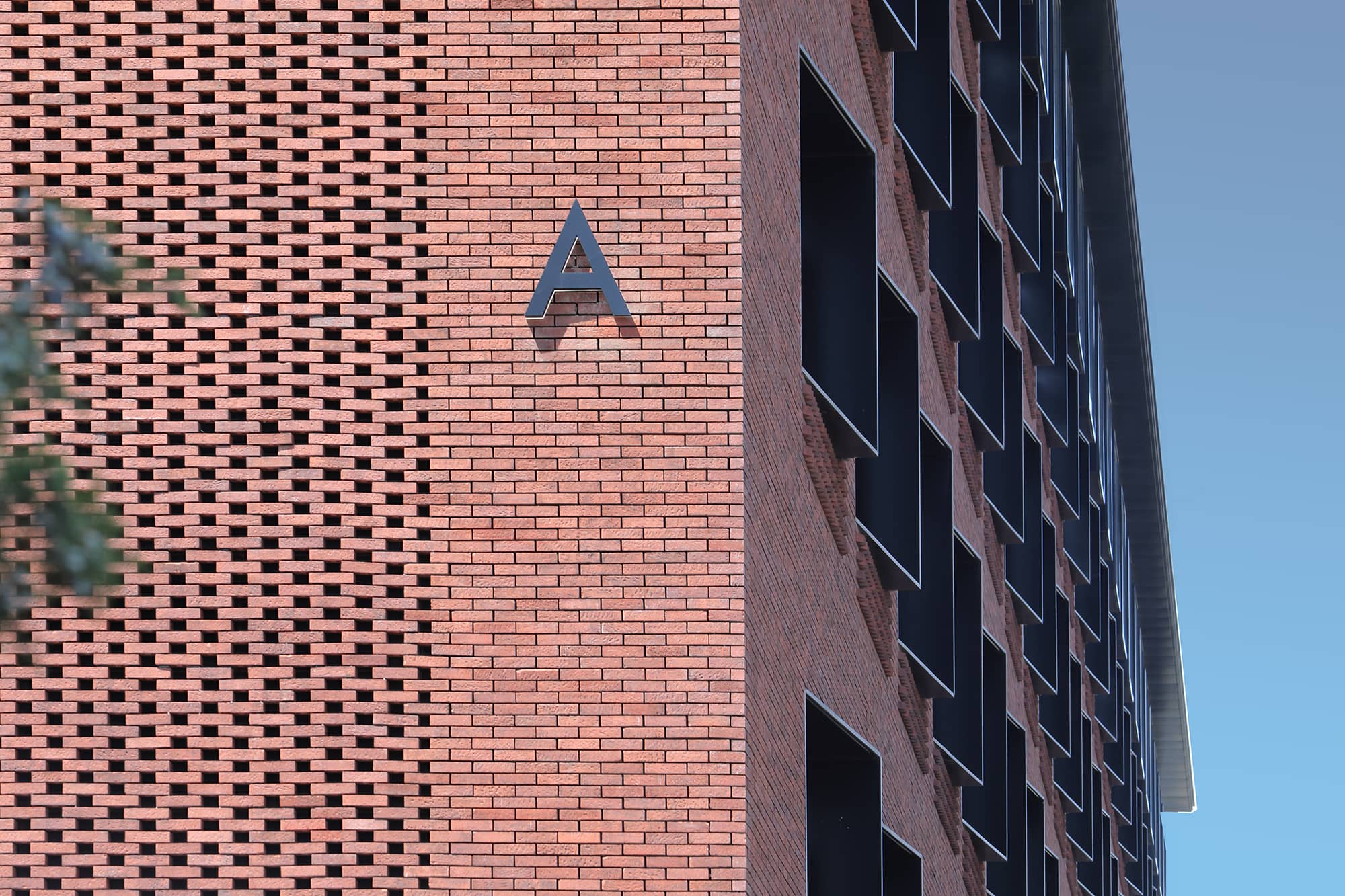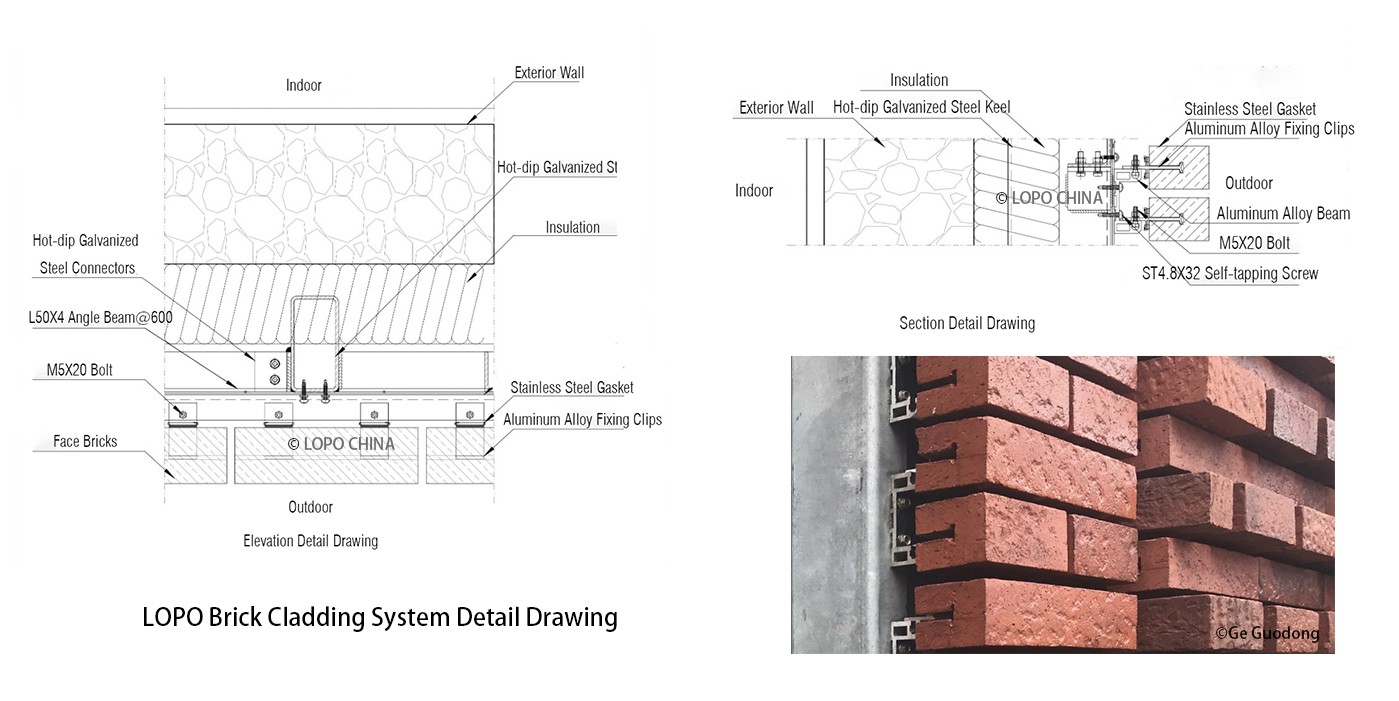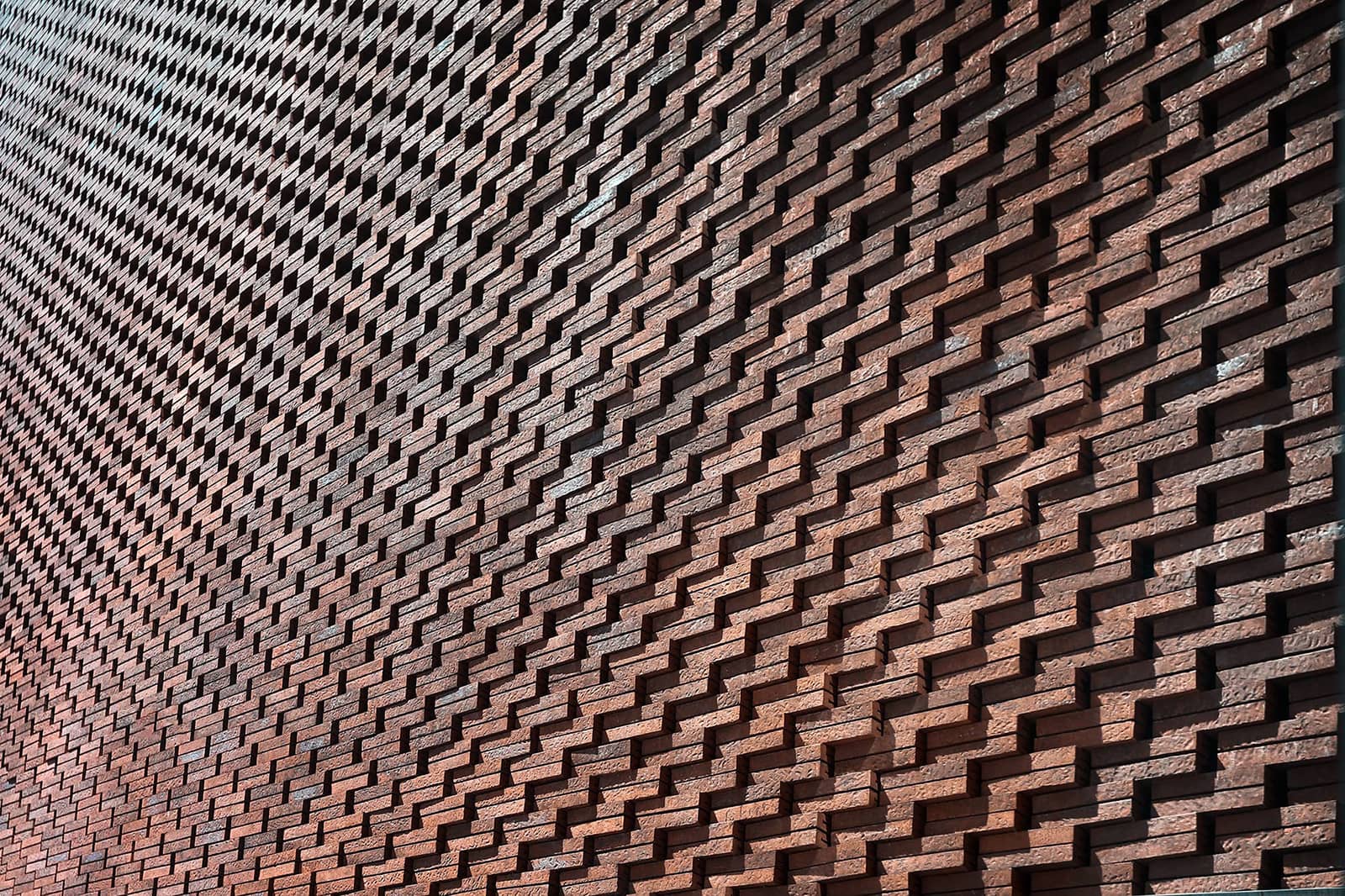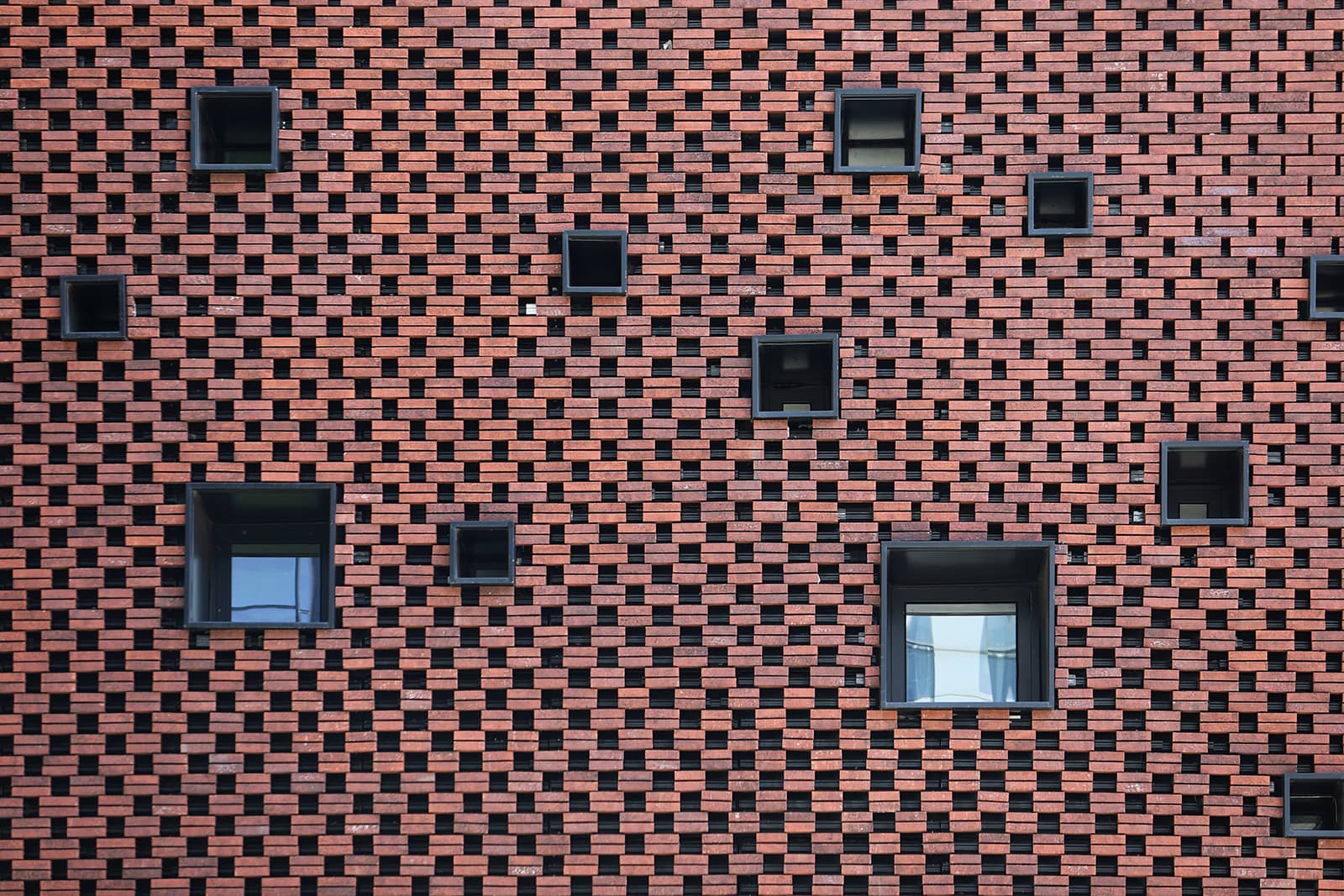 All rights reserved. No part of this article may be reproduced or retransmitted in any form without prior permission of www.lopochina.com