Project Name: China Life Caregarden-The Happiness Land
Property Owner: China Life Insurance
Architects: AXS SATOW INC.
Located in the Airport Economic Zone of Tianjin Binhai New Area, this project is a medium to high-end retirement community invested and developed by China Life Insurance. The project is positioned as a high-end Continuing Care Retirement Community (CCRC) with nursing care as its core and rehabilitation services and medical services as its features. The community covers an area of 74,000 square meters, with an overall floorage of approximately 133,000 square meters and a green space ratio of 45%.
The community features nine buildings, and is divided into five functional areas, including the living area, professional care area, Happy Living Hub, happiness plaza and health management and care center. With 12 storeys above ground and 2 storeys underground, the building can accommodate 1,186 senior residents. The building adopts international standards in terms of environmental protection, energy conservation and emission reduction, architectural design, material selection and building technology. At present, the Happiness Land Retirement Community has obtained the US LEED Gold pre-certification (Rehabilitation Centre, Retirement Community).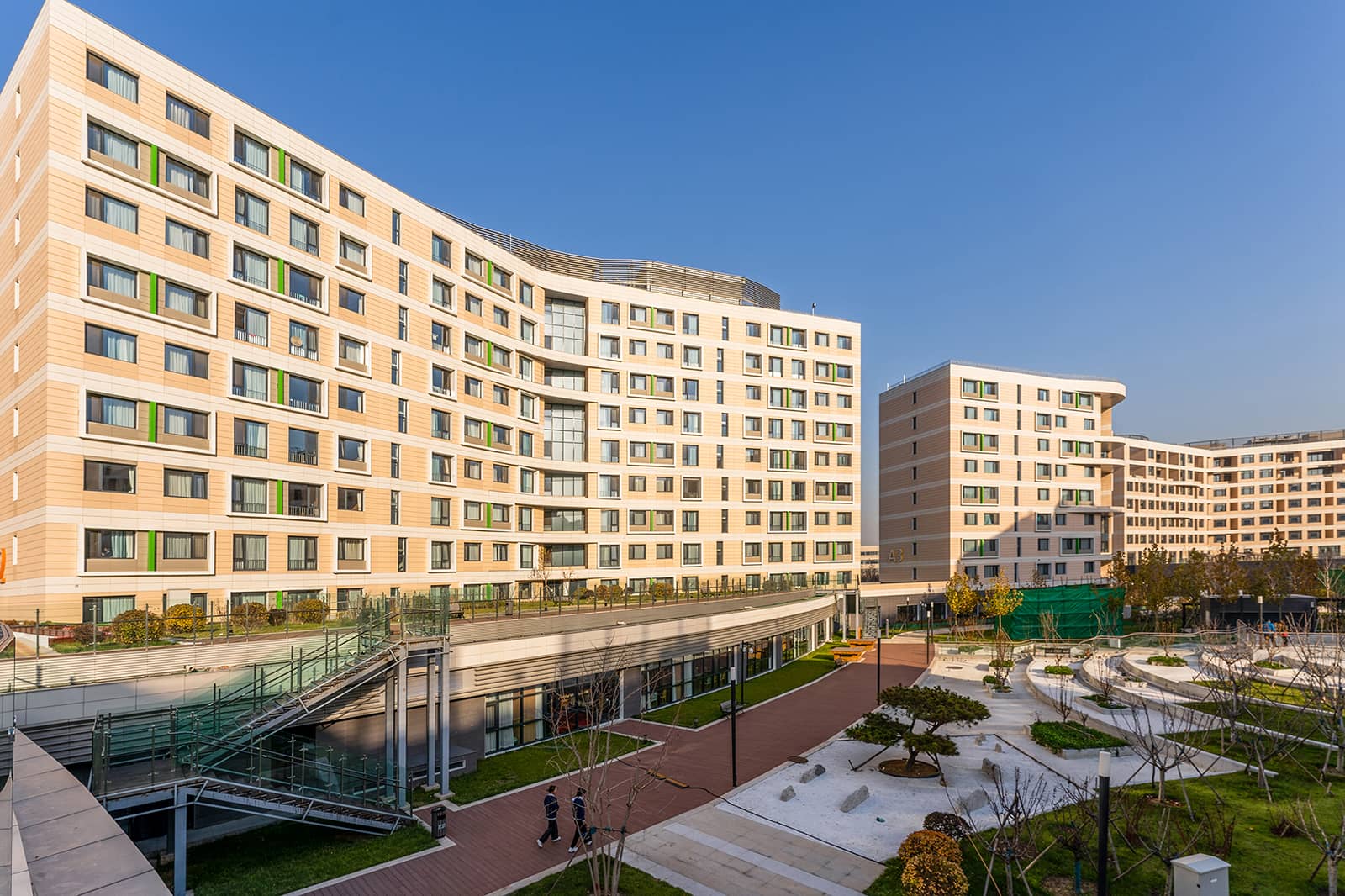 The entire community is designed in a streamlined S-shape, with a large central courtyard in the middle. The courtyard boasts changing views from the bottom to the top, highly consistent with the main body of the building. Whether indoors or outdoors, the greenery, water flow, architecture and space are well integrated, and the beauty of the winding paths and changing scenery can be felt anytime, anywhere. The buildings surround each other, blending perfectly well with the natural landscape, mutually reinforcing each other.
In response to the streamlined buildings, the architects adopted a horizontal installation system of LOPO terracotta facades, with different colors and surface textures of terracotta used to separate the horizontal facades. The ground floor façade is made of dark grey sandblasted terracotta, while the facade above it is regularly separated by natural beige and light yellow terracotta, rendering an elegant and neat visual impression. The window frames are embellished with frosted, linear and grooved terracotta. Combined with a coarse-grained surface texture tailored to this project by LOPO, it adds some subtle variation to the overall minimalist style.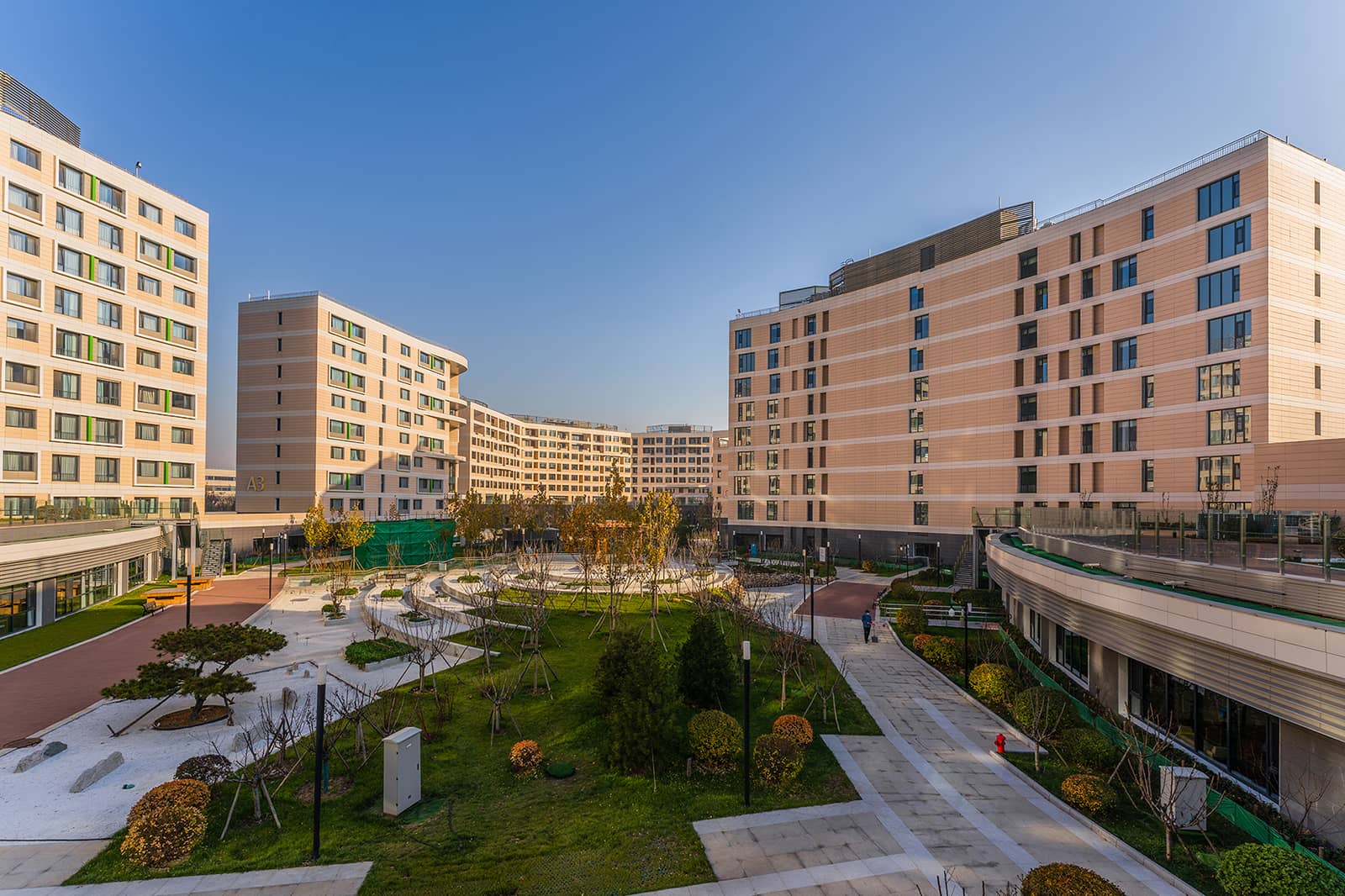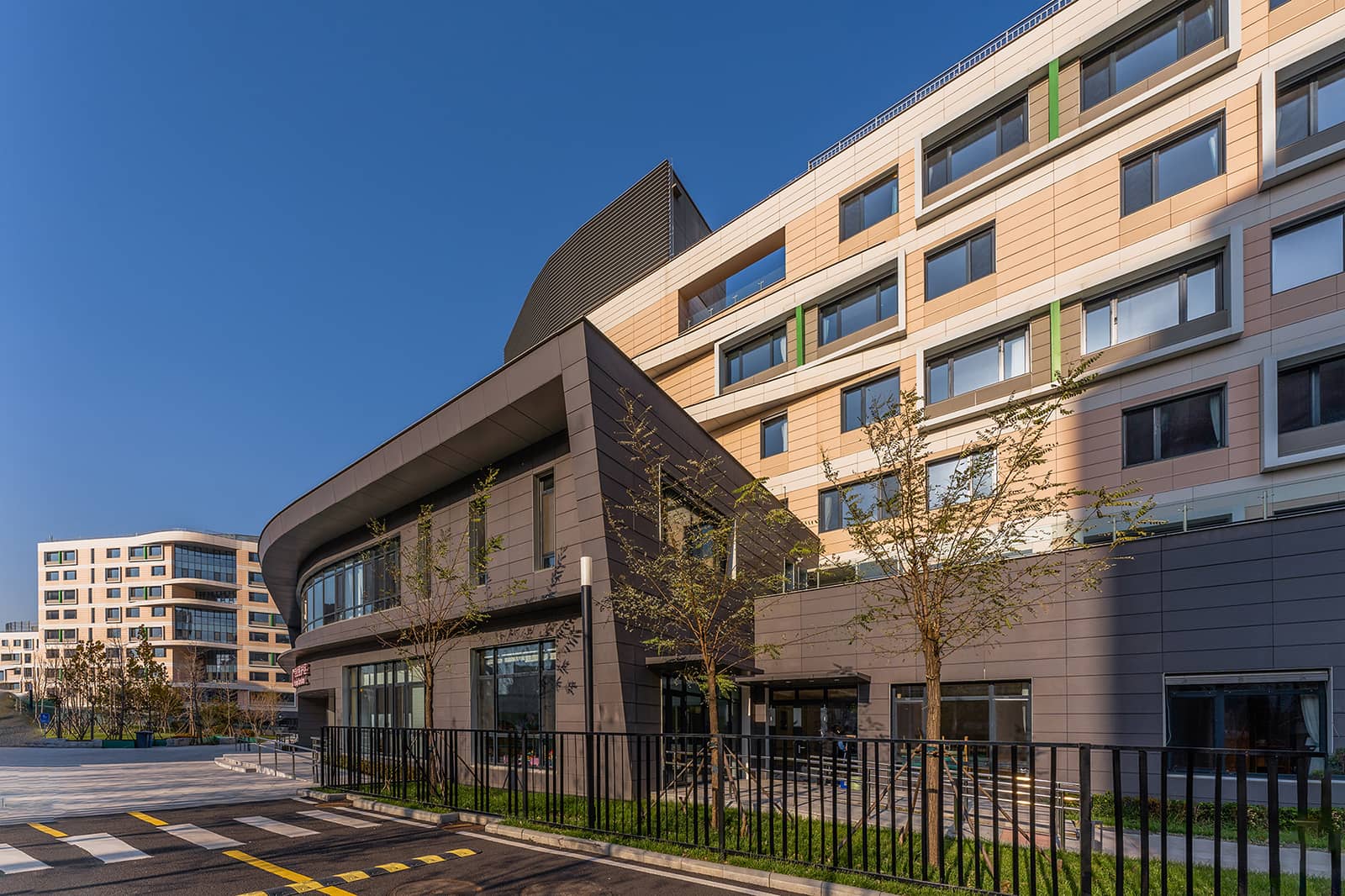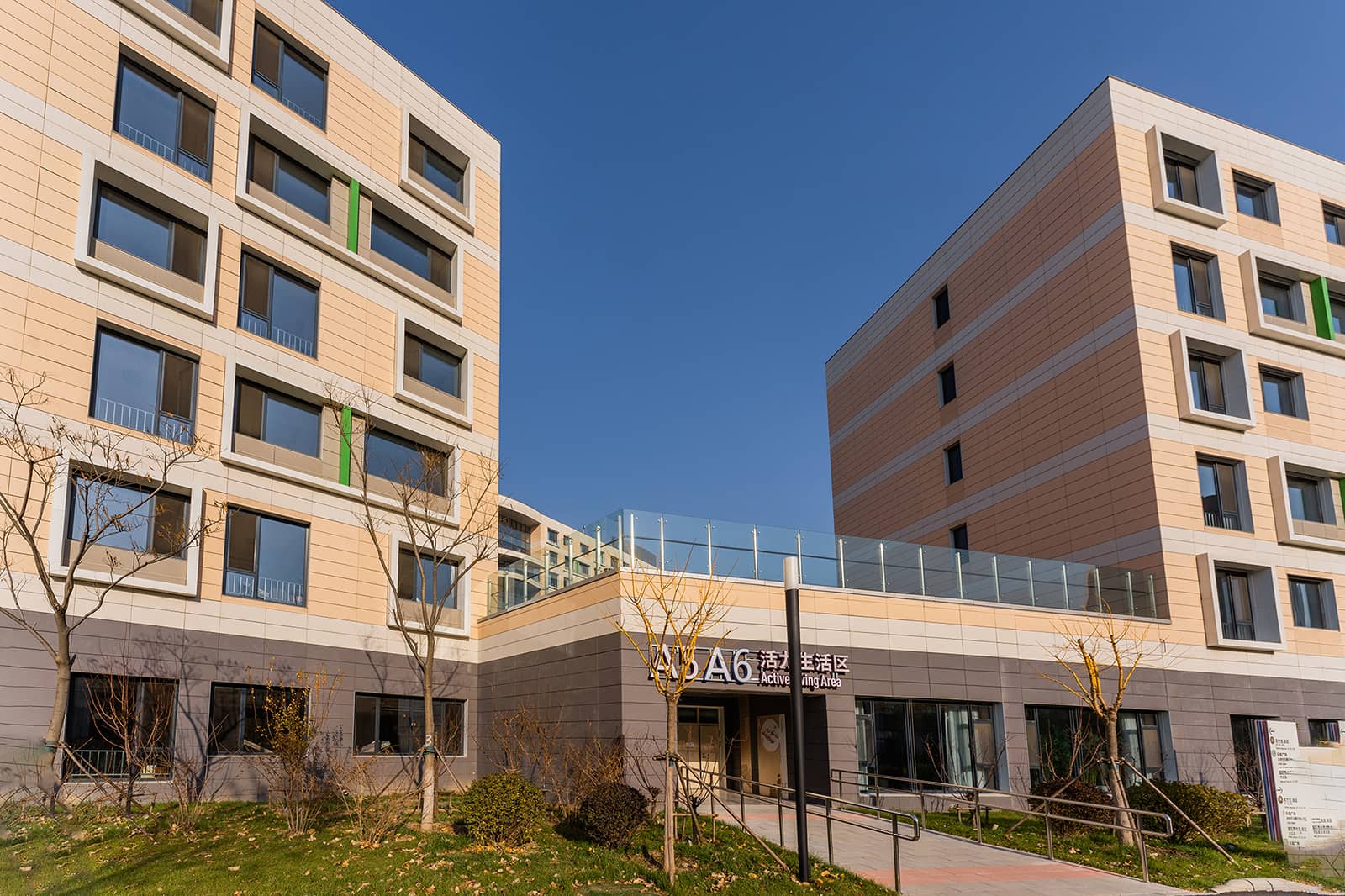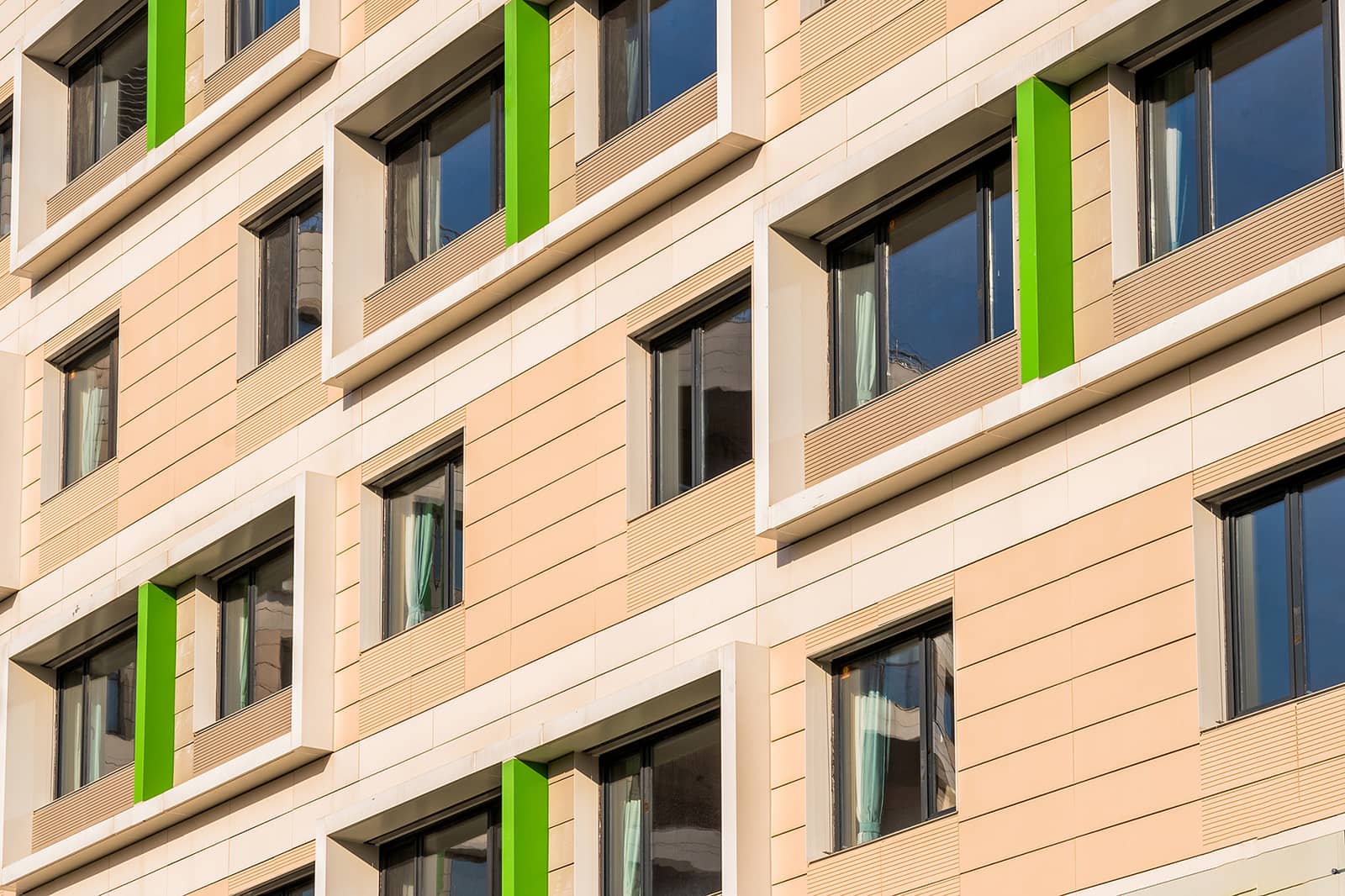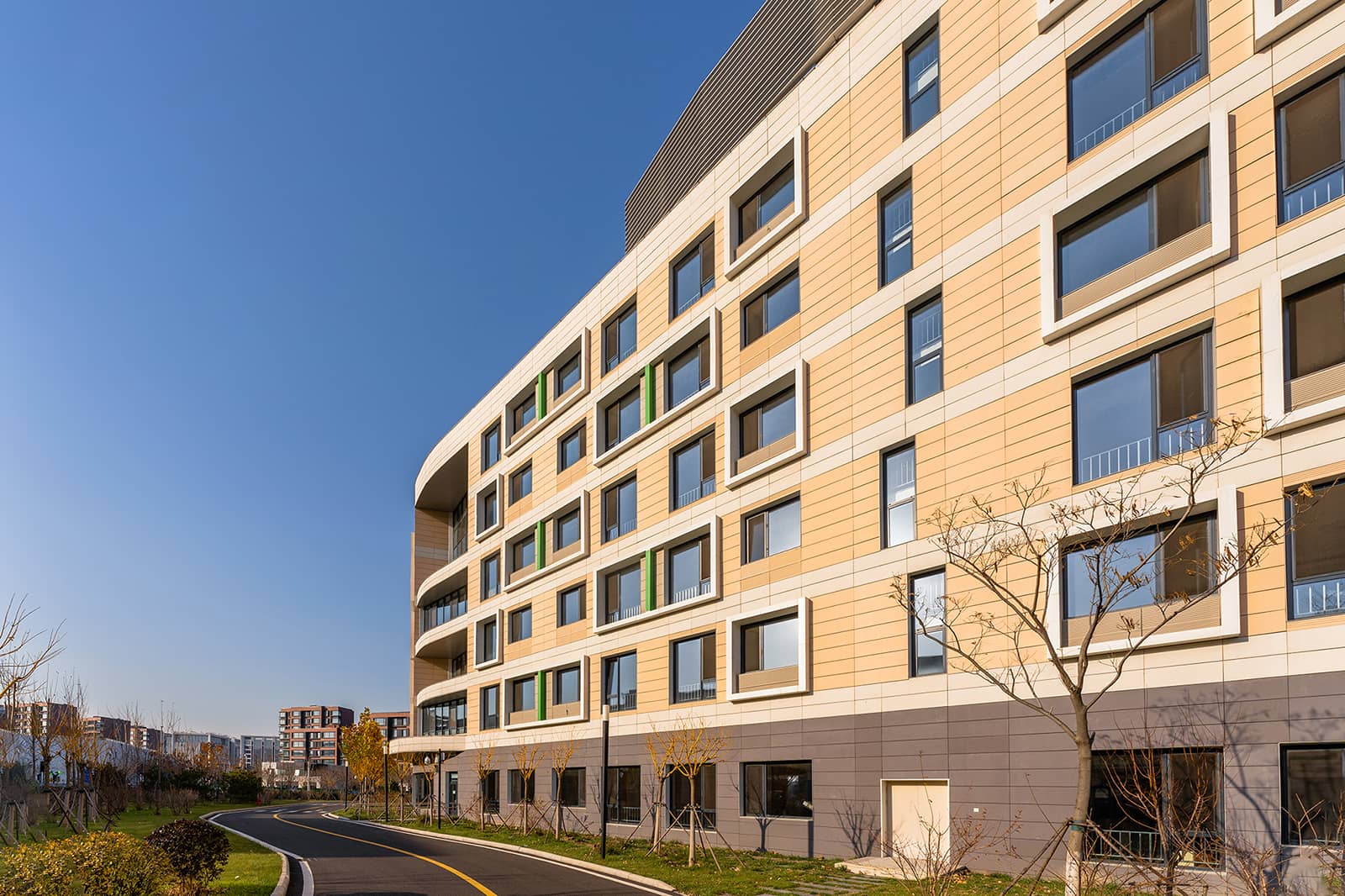 All rights reserved. No part of this article may be reproduced or retransmitted in any form without prior permission of www.lopochina.com