Project: Sales Office of China Overseas Property & ITG Uptown
Architects: LWK + PARTNERS
Location: Xiamen
LOPO Terracotta Product: Long Format Bricks, Red
China Overseas Property & ITG Uptown is a high-end residential project jointly developed by the Fortune 500 companies, ITG Real Estate and China Overseas Property. Located in Huli District, Xiamen, the project covers a total construction area of 279,000 square meters, and is a large community housing 1,460 families. As a supporting facility to this project, the real estate developer also planned to build a community kindergarten, which will be used as a sales office before the completion.
The sales office is located at the northwest corner of the project and is designed as a C-shaped detached three-story building based on the topography, with all sides of the building enjoying good sunlight. The building façade is cladded with red long bricks, rendering a gentle and natural intimacy together with waterscape and plants.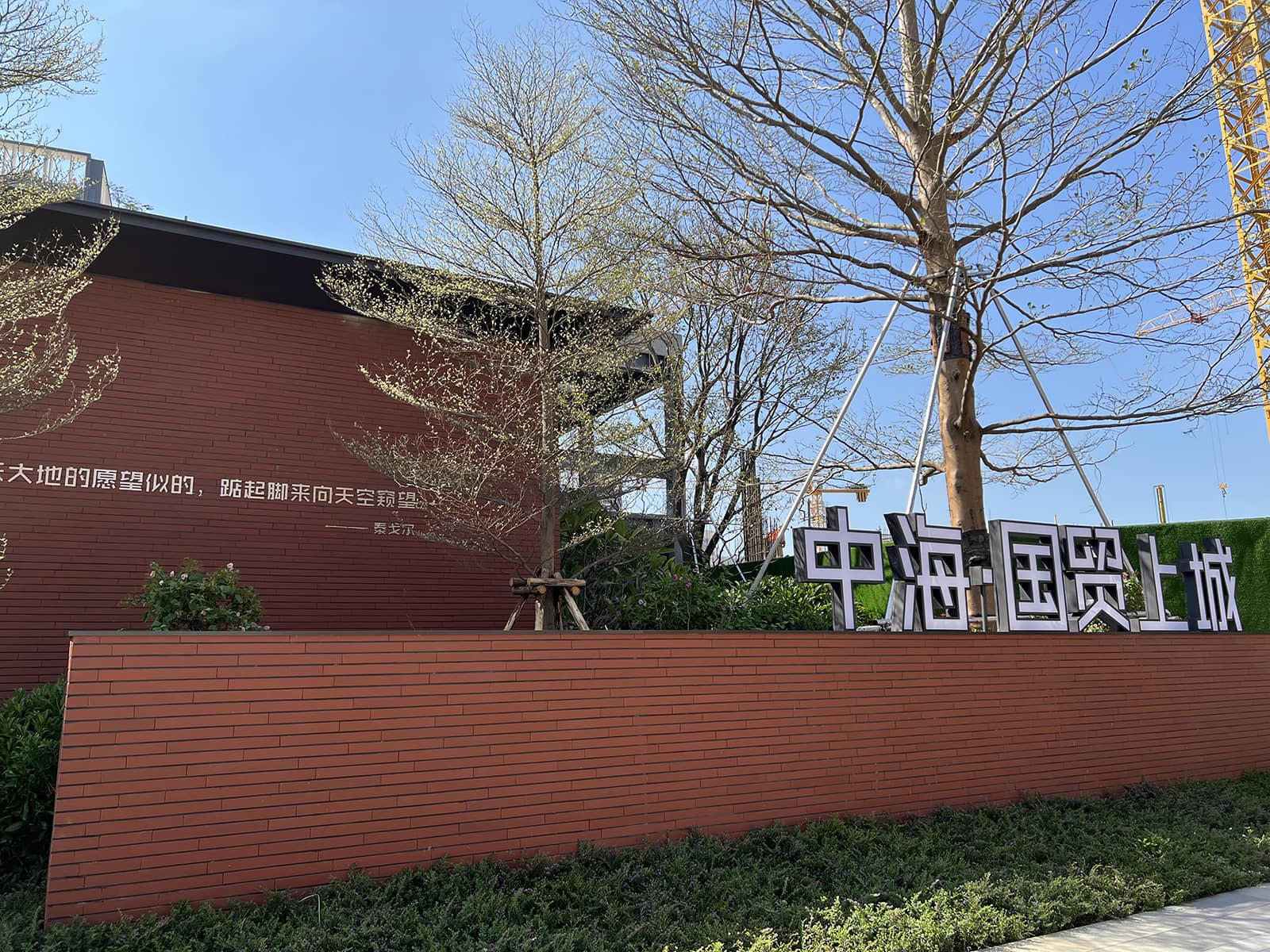 The building adopts the classic LOPO long thin bricks (L500 x H40 x T15mm), with close joints between bricks in the vertical direction, making it pointing-free. In terms of the main building, the architects separated the terracotta brick cladding horizontally by means of aluminum dividers, which are inserted at different brick face heights (two rows of bricks, three rows of bricks and five rows of bricks), yielding an orderly and smooth line on the façade. Together with the long window frames, this small building is visually extended in horizontal width, and the overall design boasts a simple and modern style.
The special slender shape of the clay long brick makes it possible to bring a new sense of design to the building while retaining the natural, environmentally friendly and durable advantages of traditional clay bricks. Through the design of size, color and texture, with different installation techniques, special stacking methods, and prefabricated brick cladding, it can form a rich and varied façade style.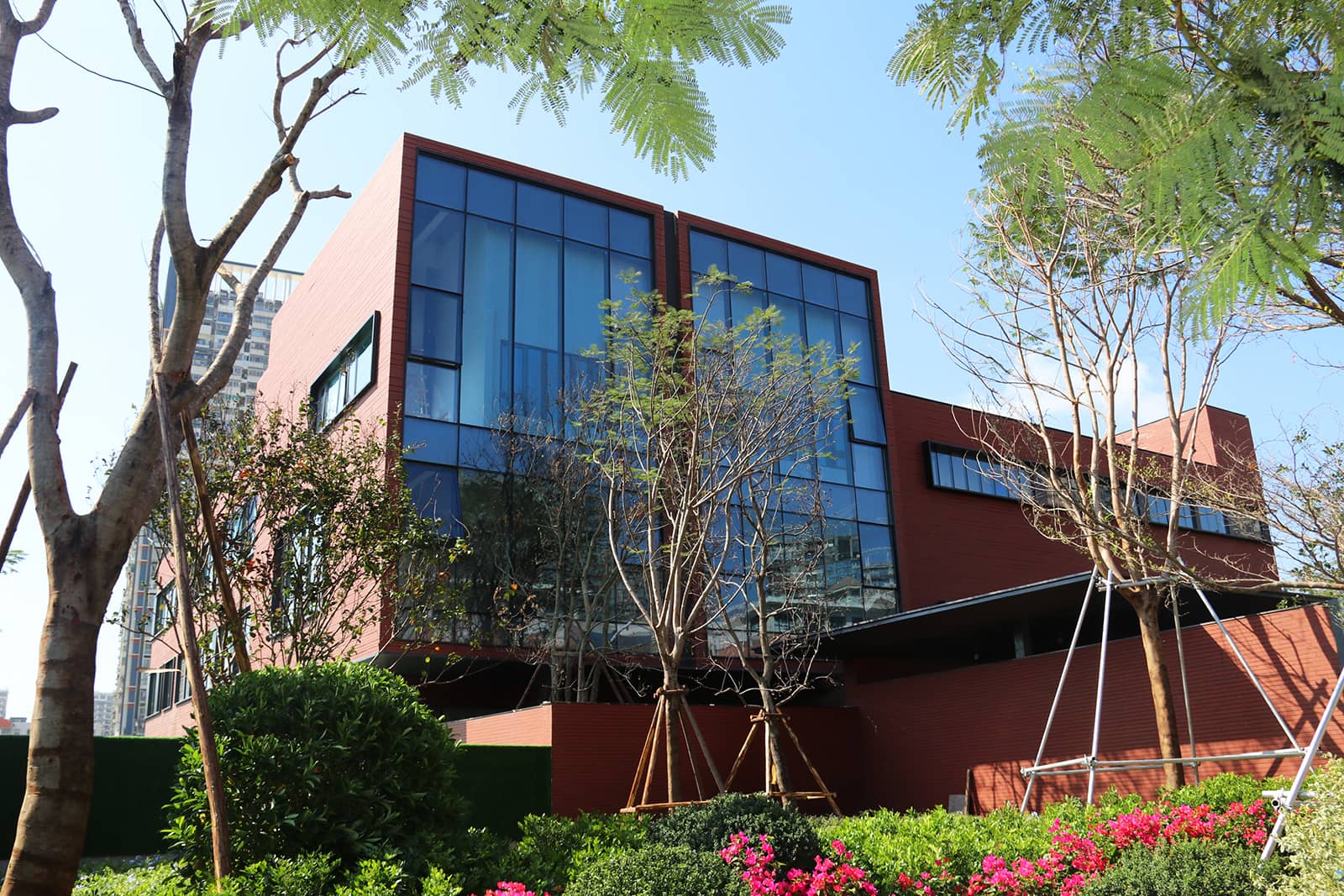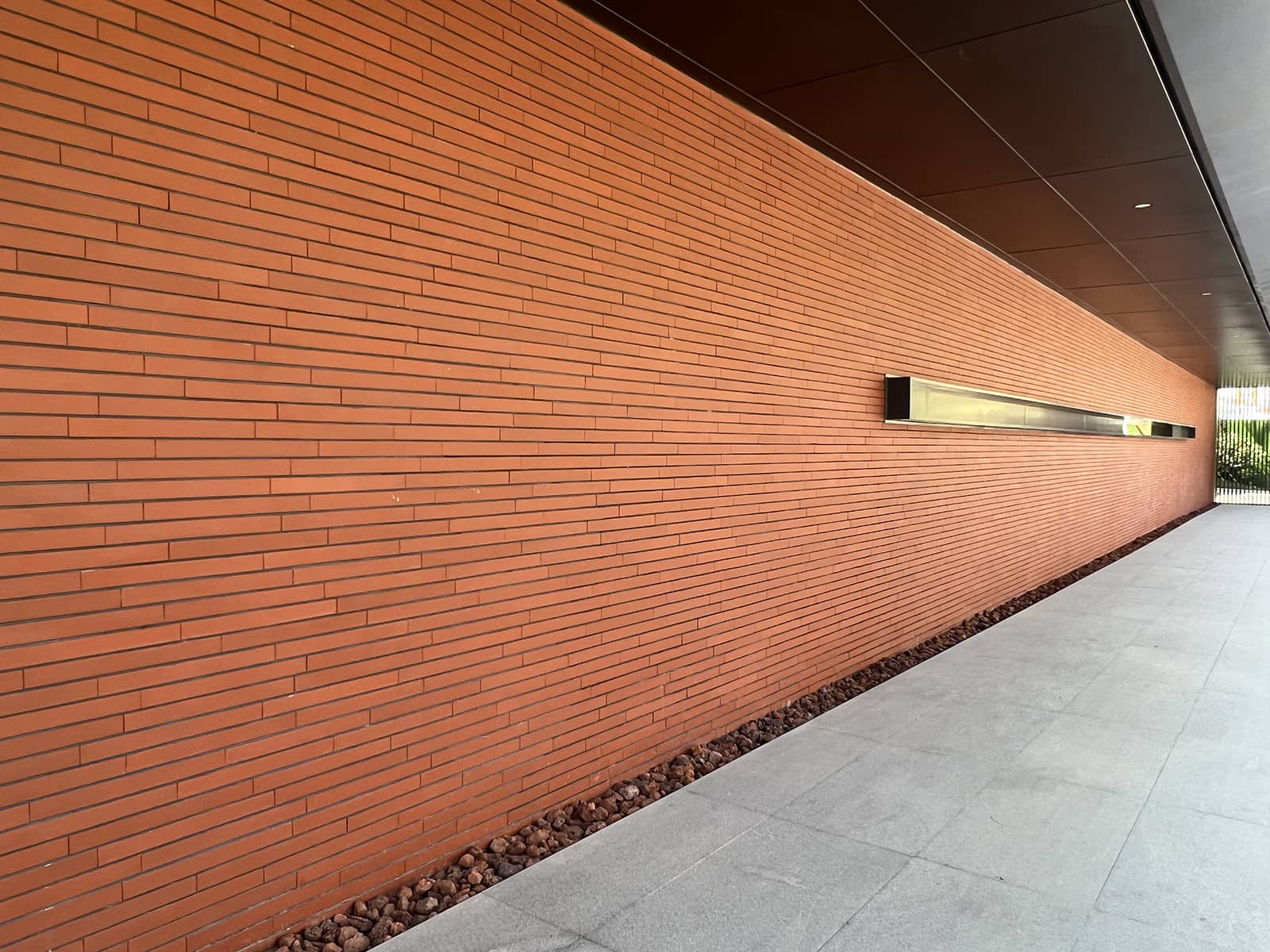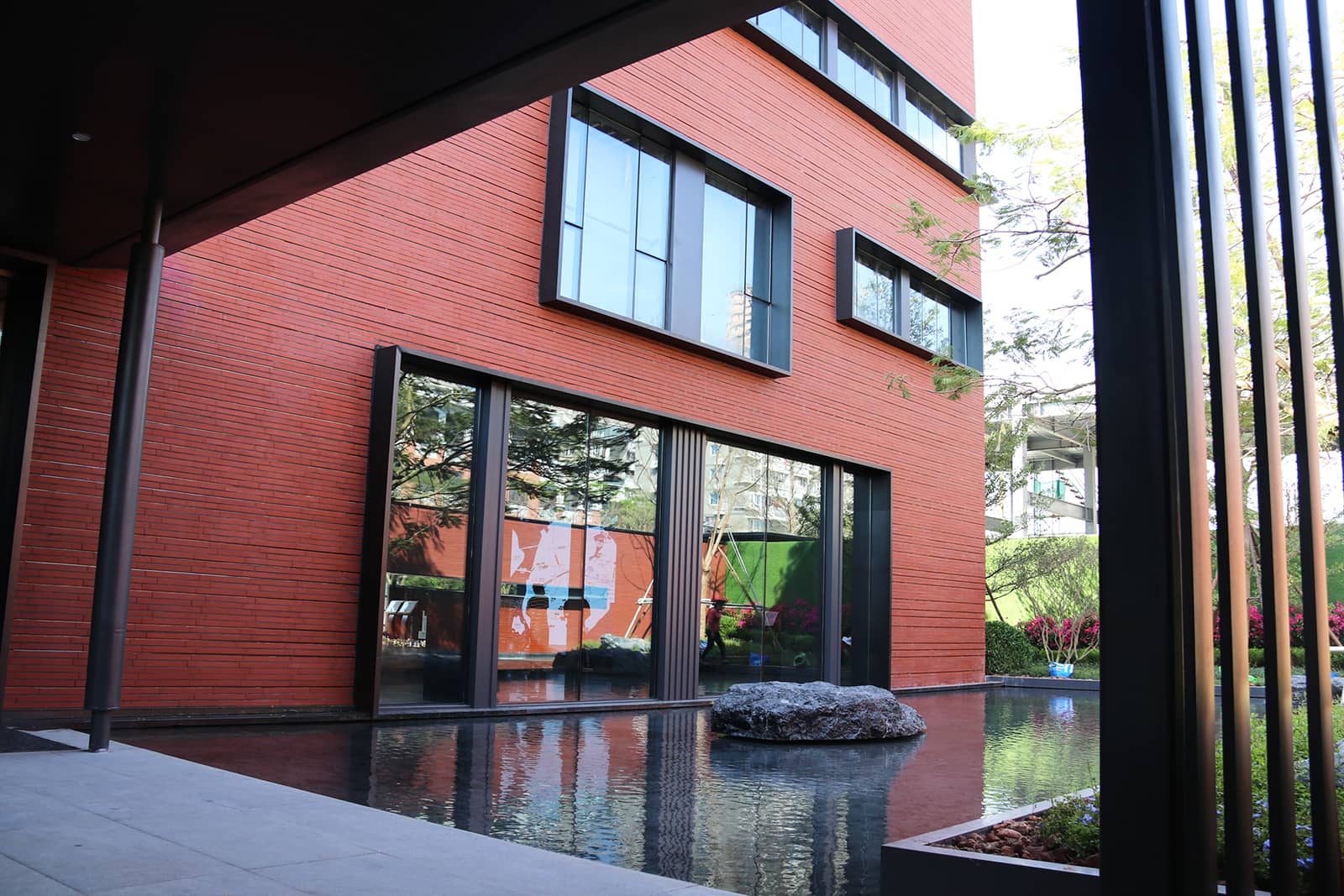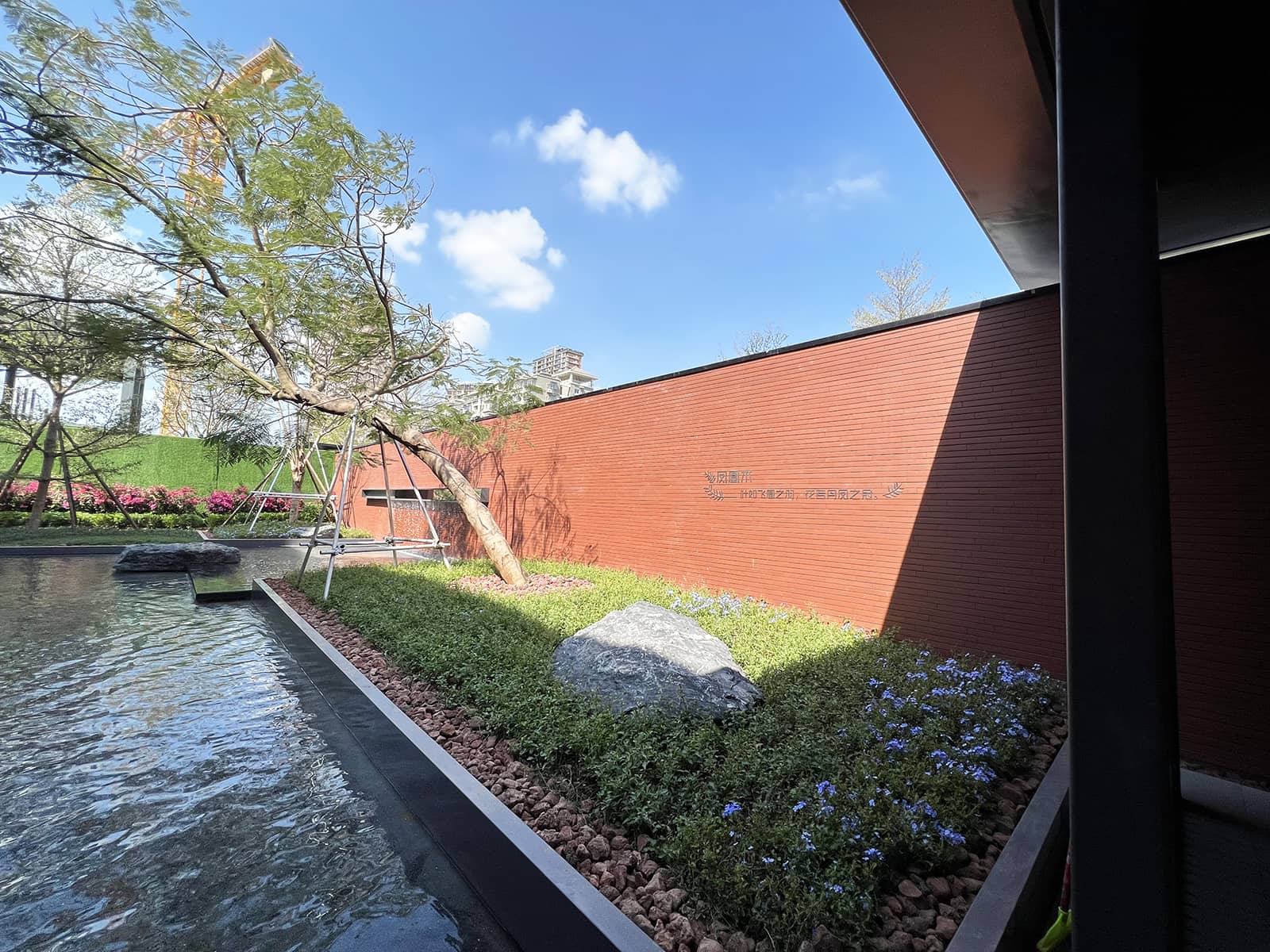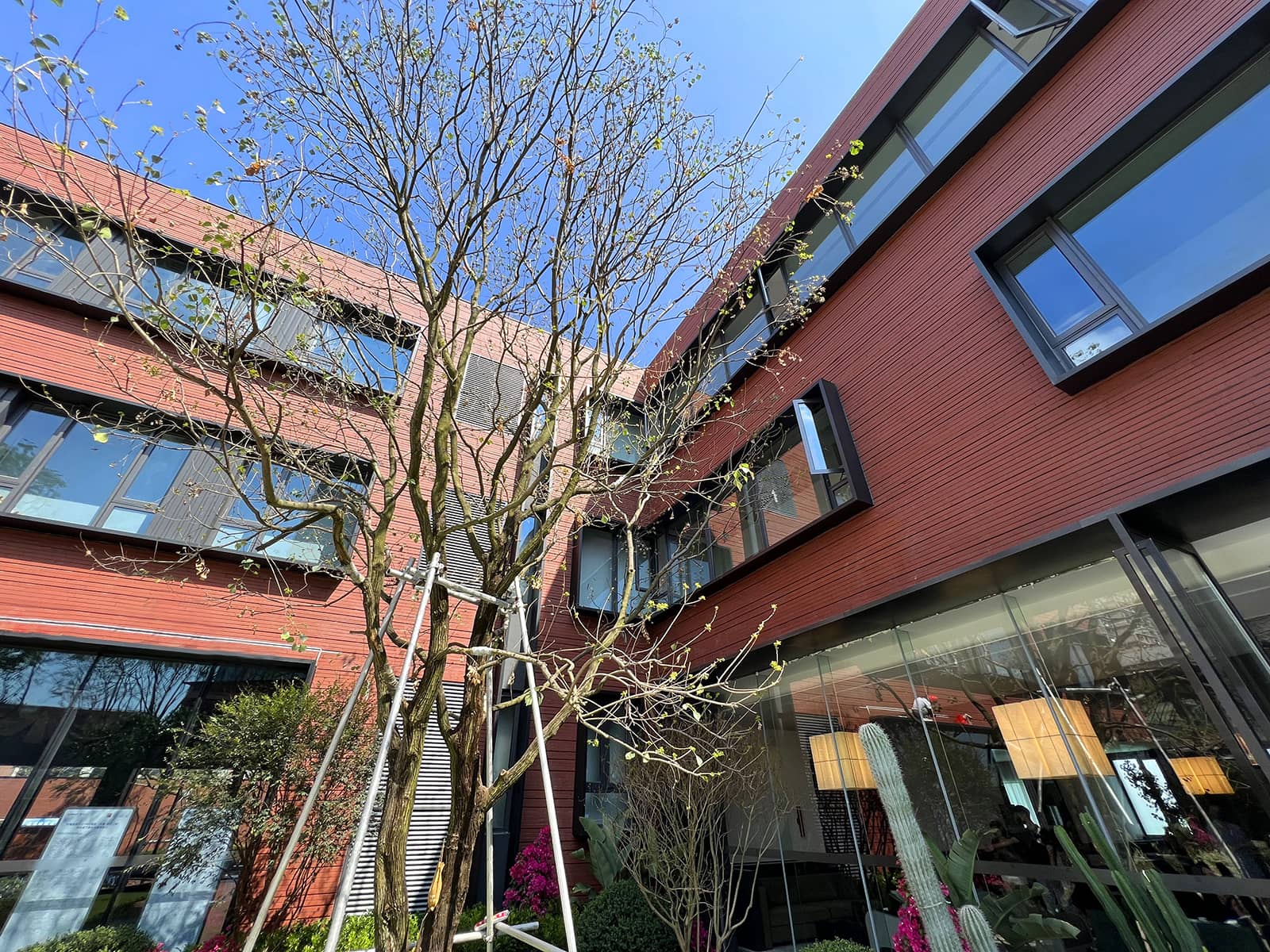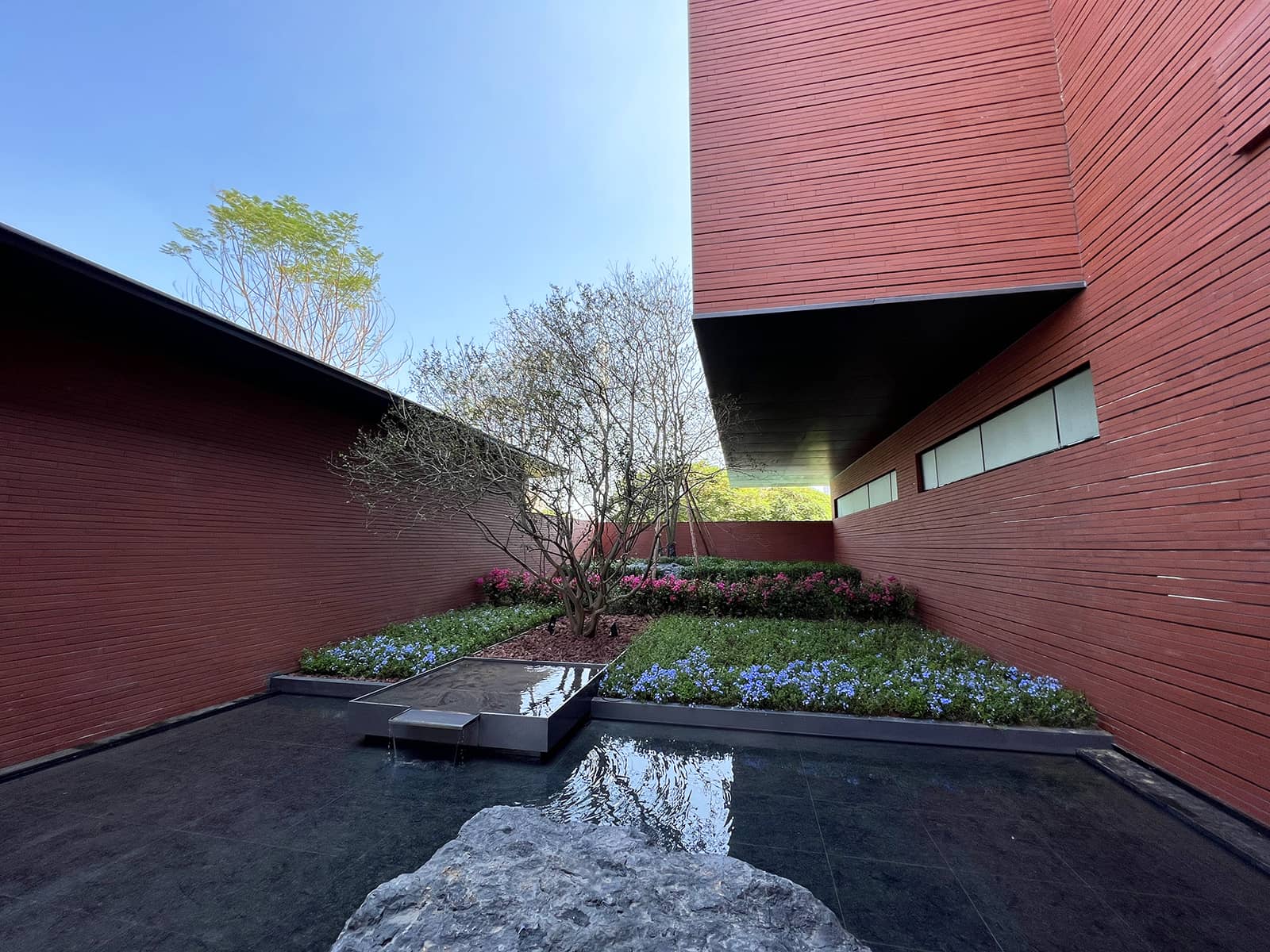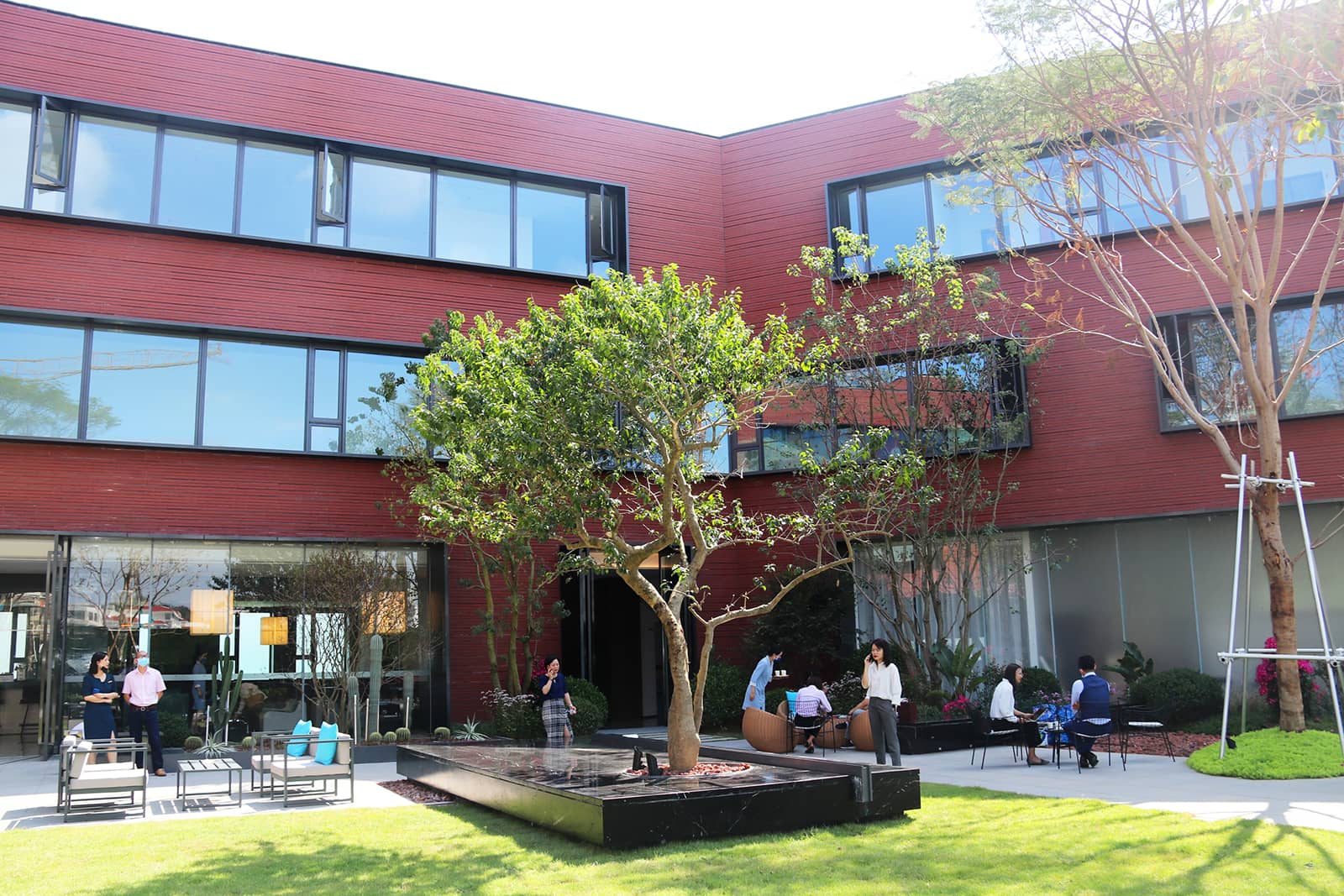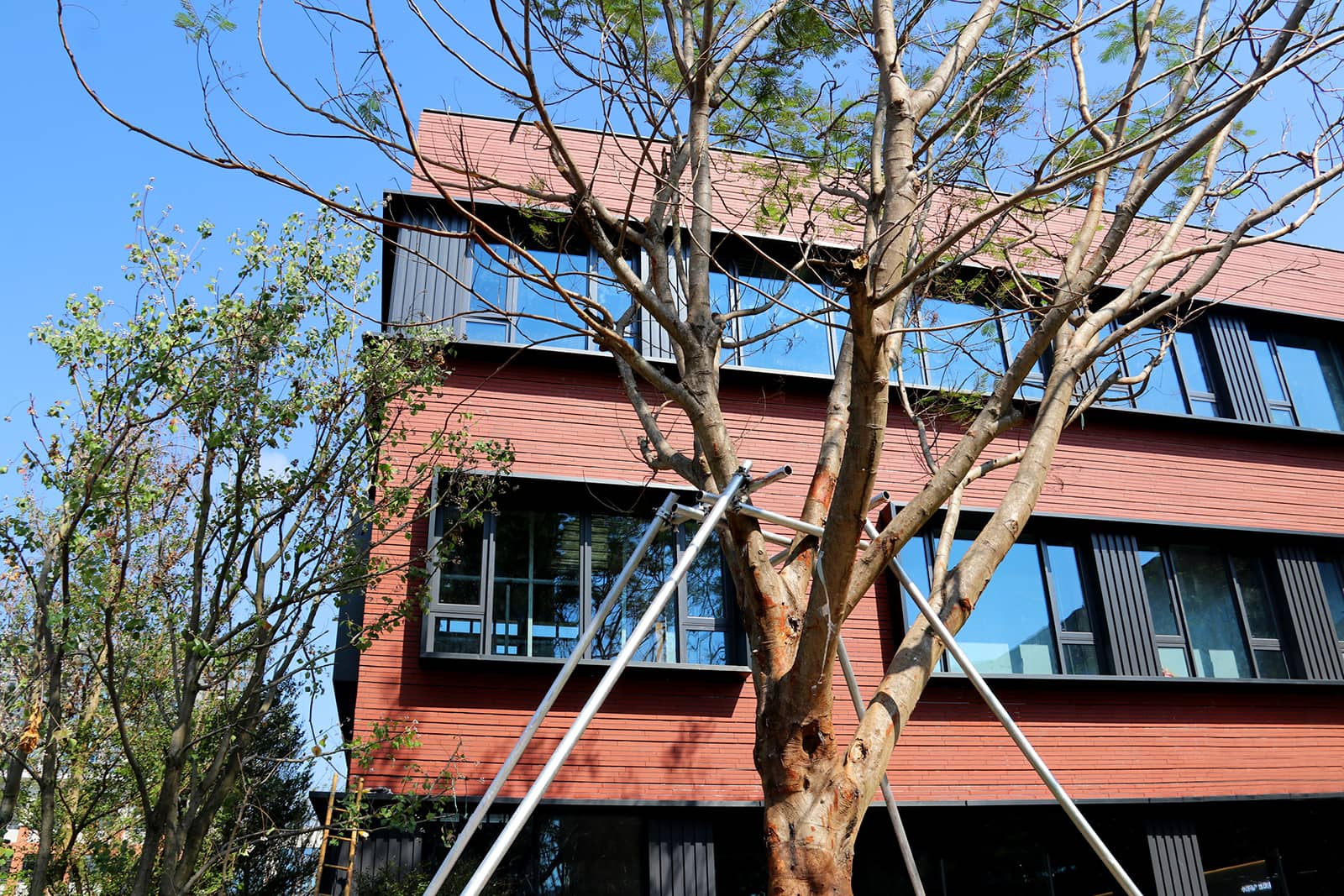 All rights reserved. No part of this article may be reproduced or retransmitted in any form without prior permission of www.lopochina.com