LOPO Cladding Project: The Ring
Developer: Hong Kong Land
Architects: PH Alpha Design Limited
Leading Architect:Ziping Xu
Location: Chongqing, China
Completion in 2021
Located in the central business district of Chongqing's Liangjiang New Area, China, the 420,000-square-metre project incorporates a mega shopping mall, commercial street, super 5A Grade office tower and an urban green park. With its pioneering and innovative design of commercial spaces, the project won many international awards, including the 2018 ASIA PACIFIC PROPERTY AWARDS- BEST RETAIL ARCHITECTURE CHINA, 2019 The Architecture Master Prize, 2020 The Global RLI Awards, and the MUSE Design Awards 2021 (Platinum Award for Mix Use Architectural Design) and etc.
As for its overall planning, The Ring, an L-shaped centralized retail center, serves as a major showroom to present urban development. With the building blocks twisting in an S-shape, in combination with the adjacent office towers, they form a commercial street with landscaped greenery.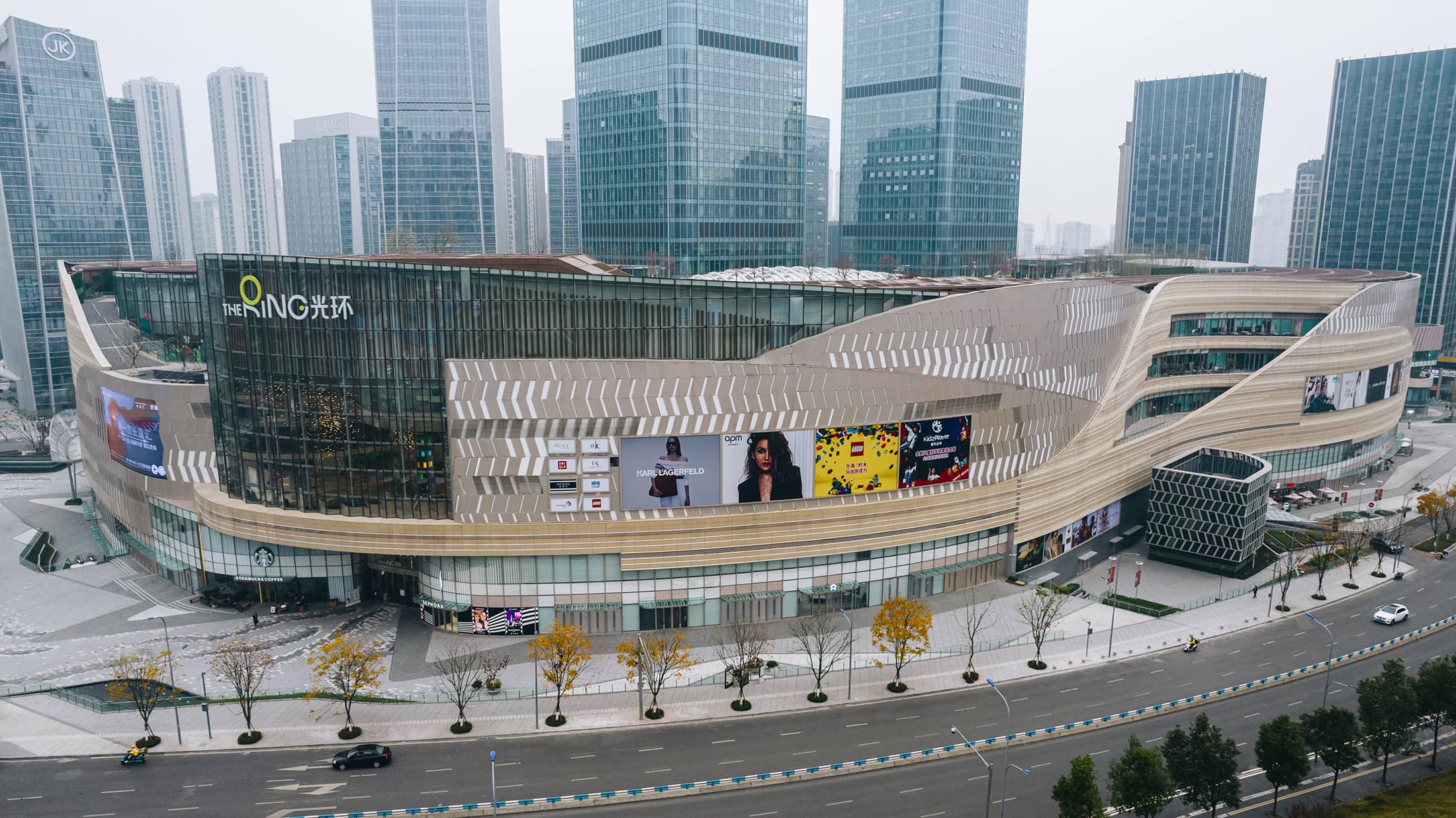 In terms of its facade design, the architects draw their inspiration from natural elements and come up with the design concept of 'Sea of forests and clouds'. The flowing lines form the image of the sea of clouds, wihle the dynamism of the lines showcases the pursuit of the project: incorporation of regional, cultural and artistic character. The façade adopts different façade materials such as Terracotta Cladding, Folded Glass and Low-E Glass curtain wall, Aluminum Composite panels, etc., and creates a unique facade texture through parametric design. The whole façade resembles a floating halo of light, delivering an elegant and rhythmic aesthetic. The different facade materials are illustrated in abstract symbolism: the lines of the architectural terracotta mimic the dynamics of the wind, while the textures of the aluminum panels metaphorically represent the element of the mountain. The incorporation of LEDs adds to the splendor and dynamism.
To better present and capture the flow of the facade design, LOPO China developed and customized flat and curved terracotta facades in light yellow, taupe and tan, with three different finishes: natural, combed and corrugated surface. The panels in different colors and textures were allocated and installed on the concrete walls with the LOPO's horizontal installation system. Interspersed with the champagne-colored aluminum panels, it creates a smooth architectural line.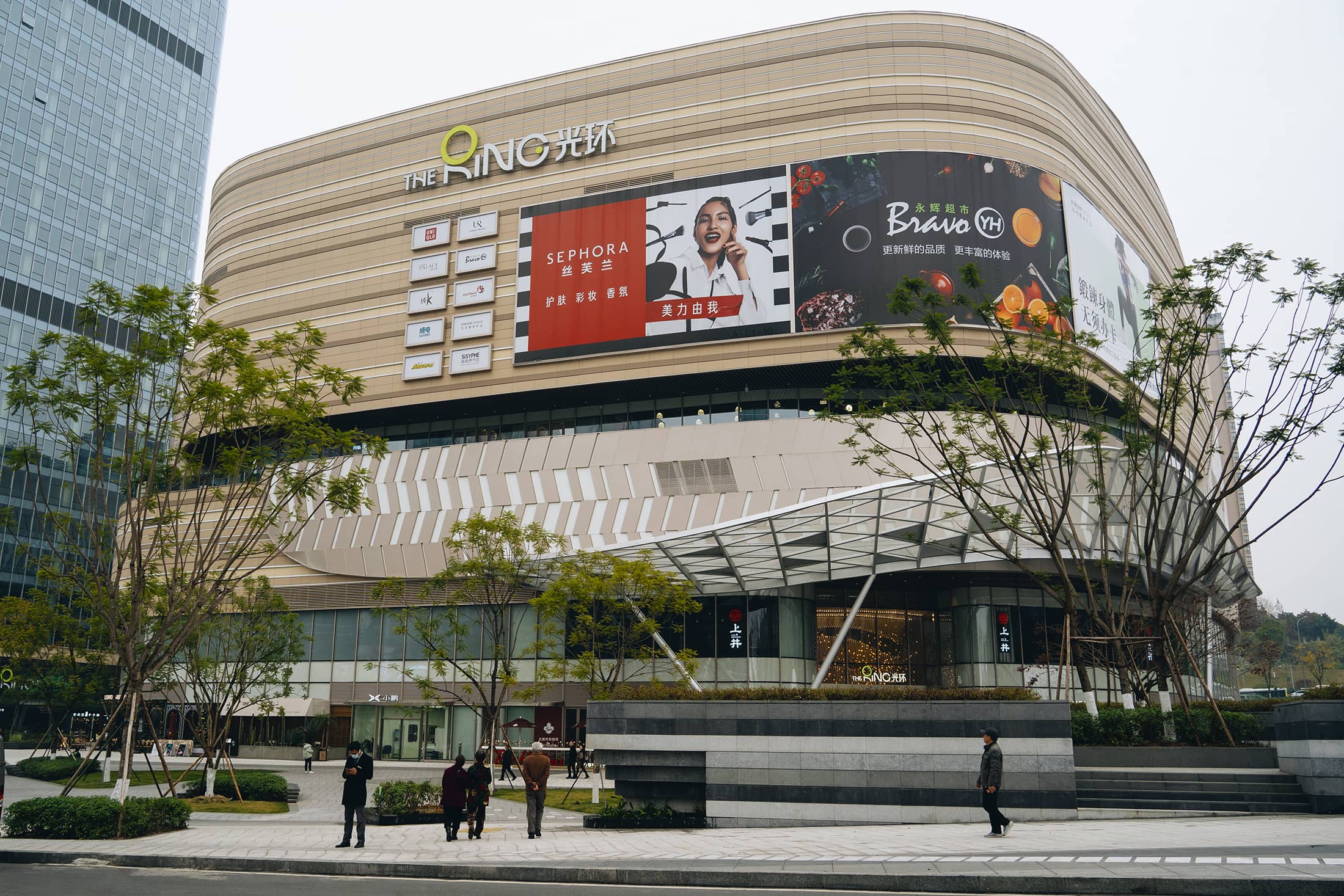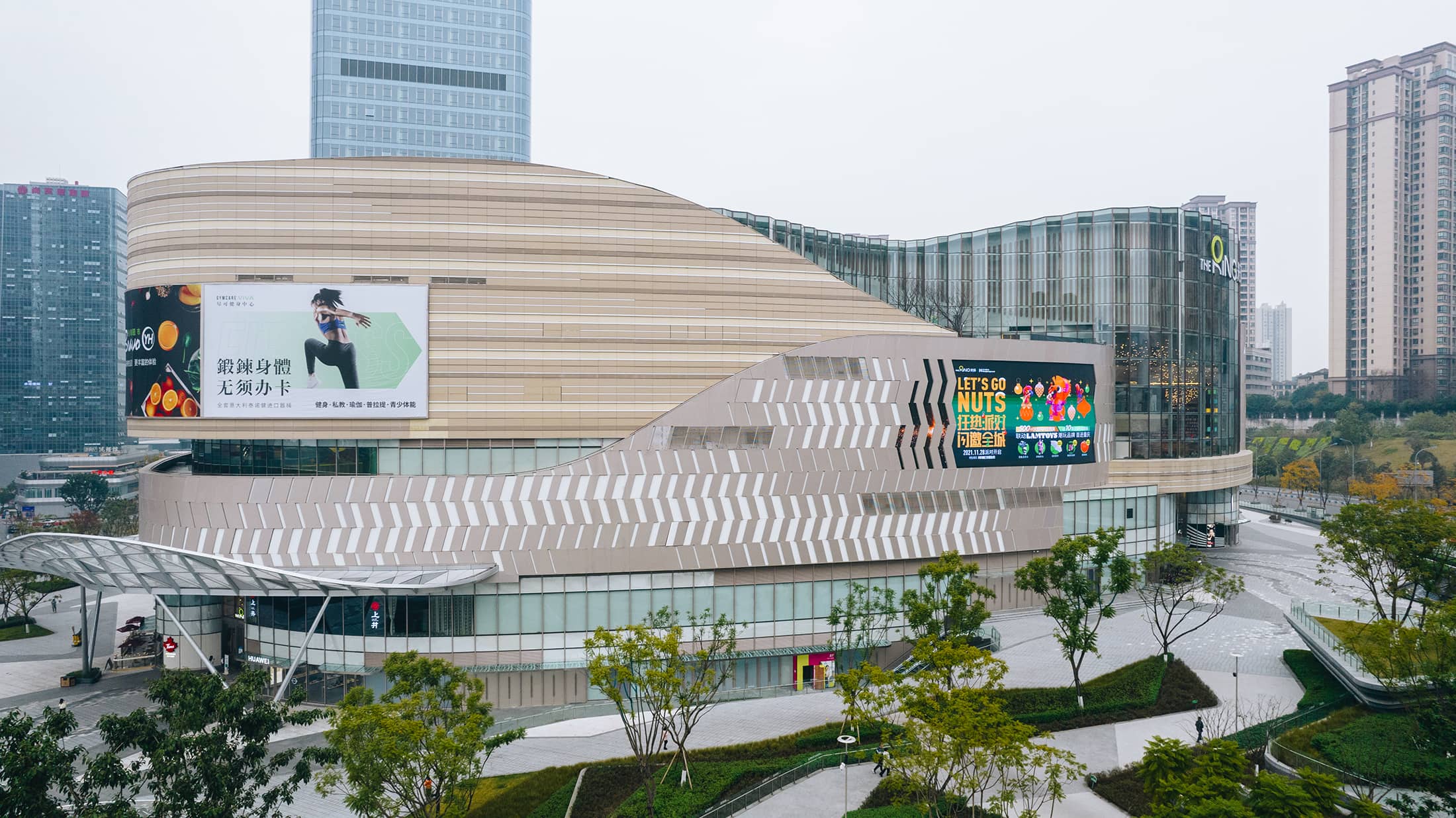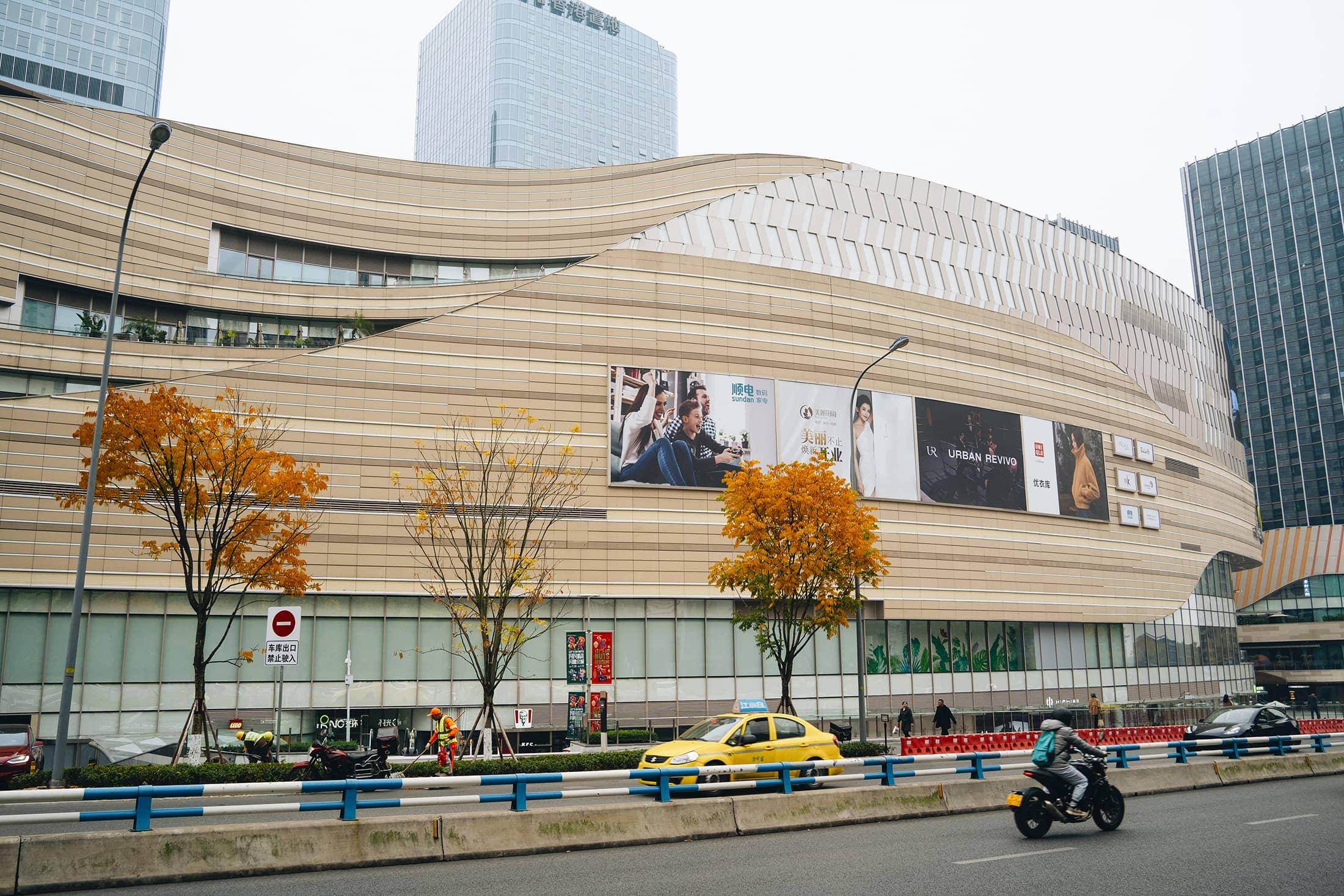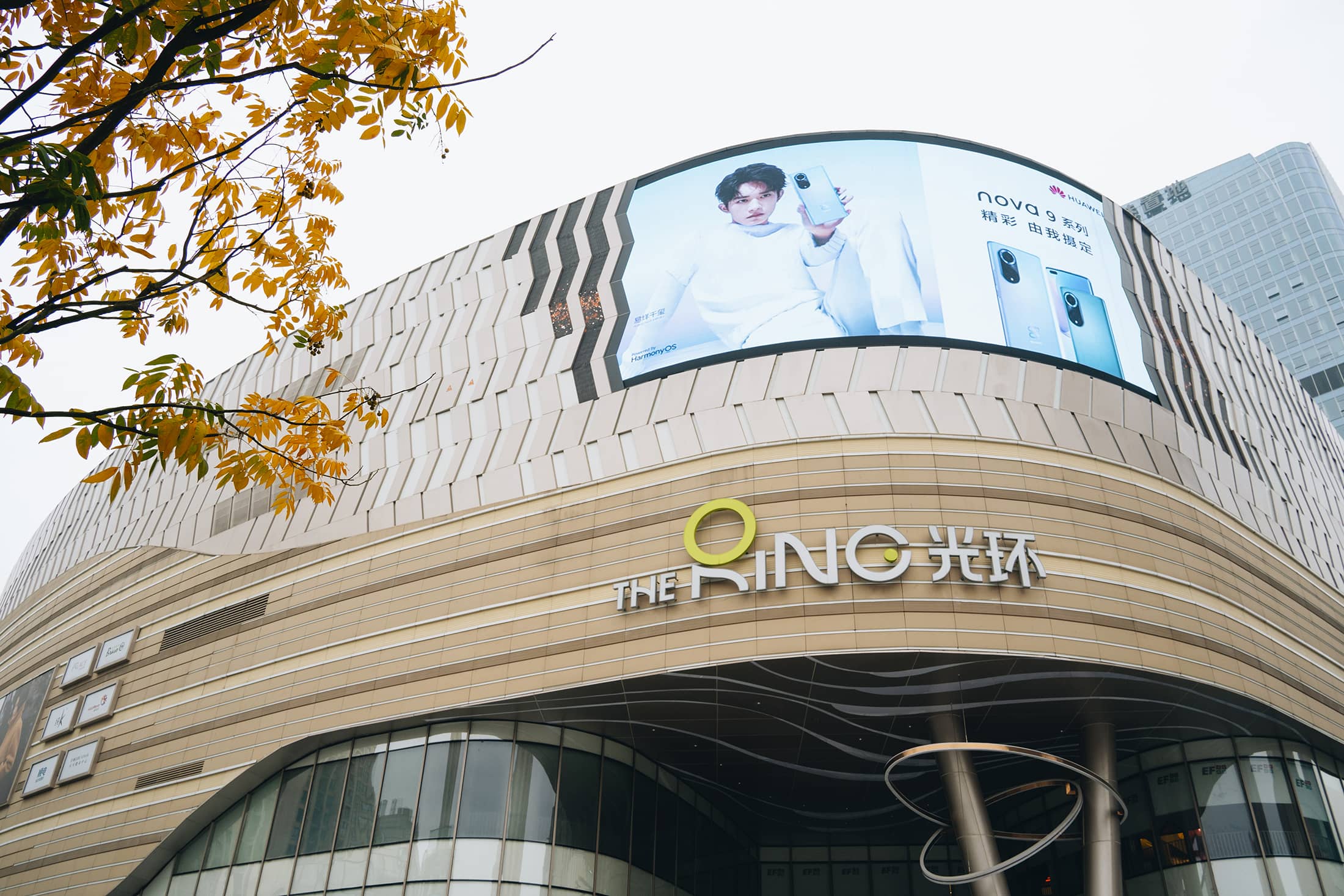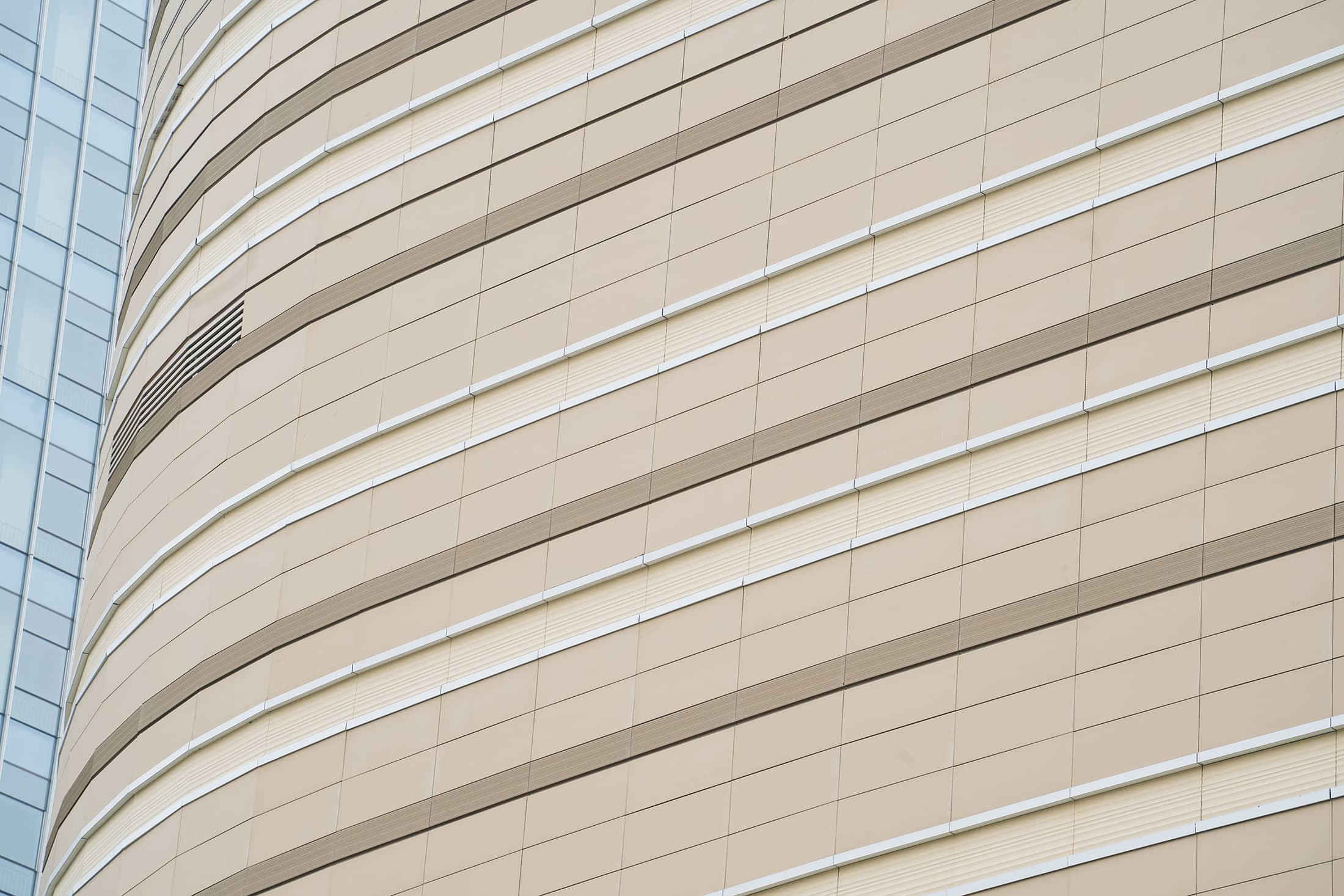 All rights reserved. No part of this article may be reproduced or retransmitted in any form without prior permission of www.lopochina.com