Project: LOFT49
Architects: AaaM Architects

Owner: Hangzhou Vanke, Hangzhou Industrial Enterprise Investment Development Co., Ltd.
LOPO Product: Terracotta panels (natural fired surface, linear texture. 30mm thickness)
Located next to the Beijing-Hangzhou Grand Canal, the project used to be a chemical fiber production factory in Hangzhou. It was transformed into a creative industry park more than a decade ago and has become a well-known cultural and creative base in Zhejiang Province. This project is a collaboration between Hangzhou Industrial Enterprise Investment Development Co., Ltd. and Hangzhou Vanke in the field of urban renewal. It aims to create a 2.0 version of LOFT49 and build a pioneer zone of a creative city that brings together creative offices, headquarters clusters, fashion blocks, and art exhibitions.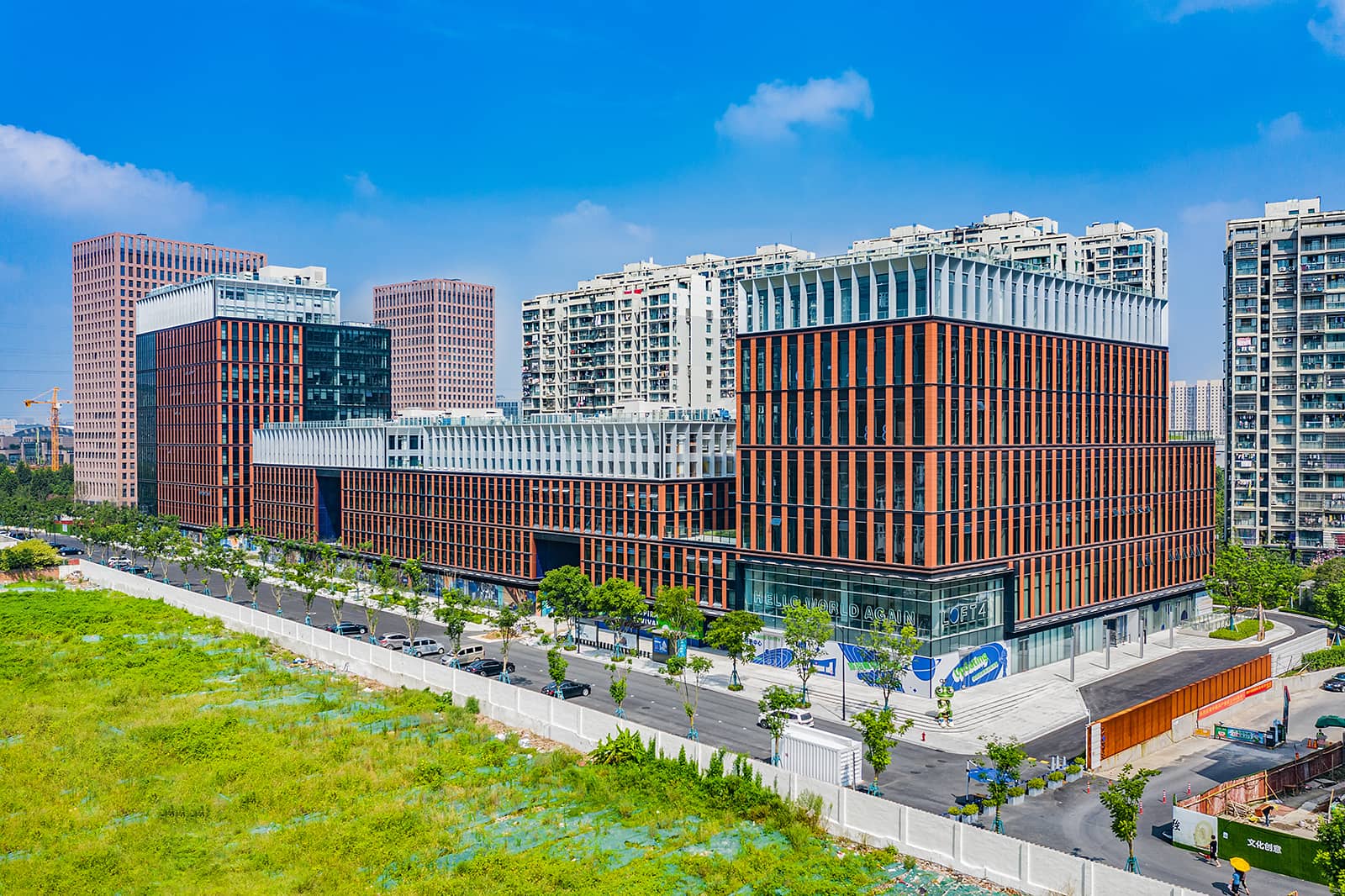 As the first phase of the project, the surrounding was renovated to make room for the newly built office space. After years of urban development, the site has formed an irregular boundary, with an old factory building to the south and a 30-year-old residential complex to the north. The overall floorage is about 62,000 square meters, consisting of 4 office buildings. The chief architect of AaaM Architects, Bob Pang, has designed different open spaces for the entire building, such as leisure parks, creative blocks, rooftop gardens, and street-side commercial district. The old enclosure was removed to create a space shared by residents and the local community.
The integrated façade design features orange and red terracotta wall panels, minimizing light pollution to the residence while echoing with the red brick industrial heritage. The 200m south-facing pedestrian street section is iconic and forms a sharp contrast with the open spaces of the futuristic Klein blue building, rendering a lively tone to the building. As for the top of the building and the corner of the tower, metal aluminum panels are used to enhance the lightness of the building visually.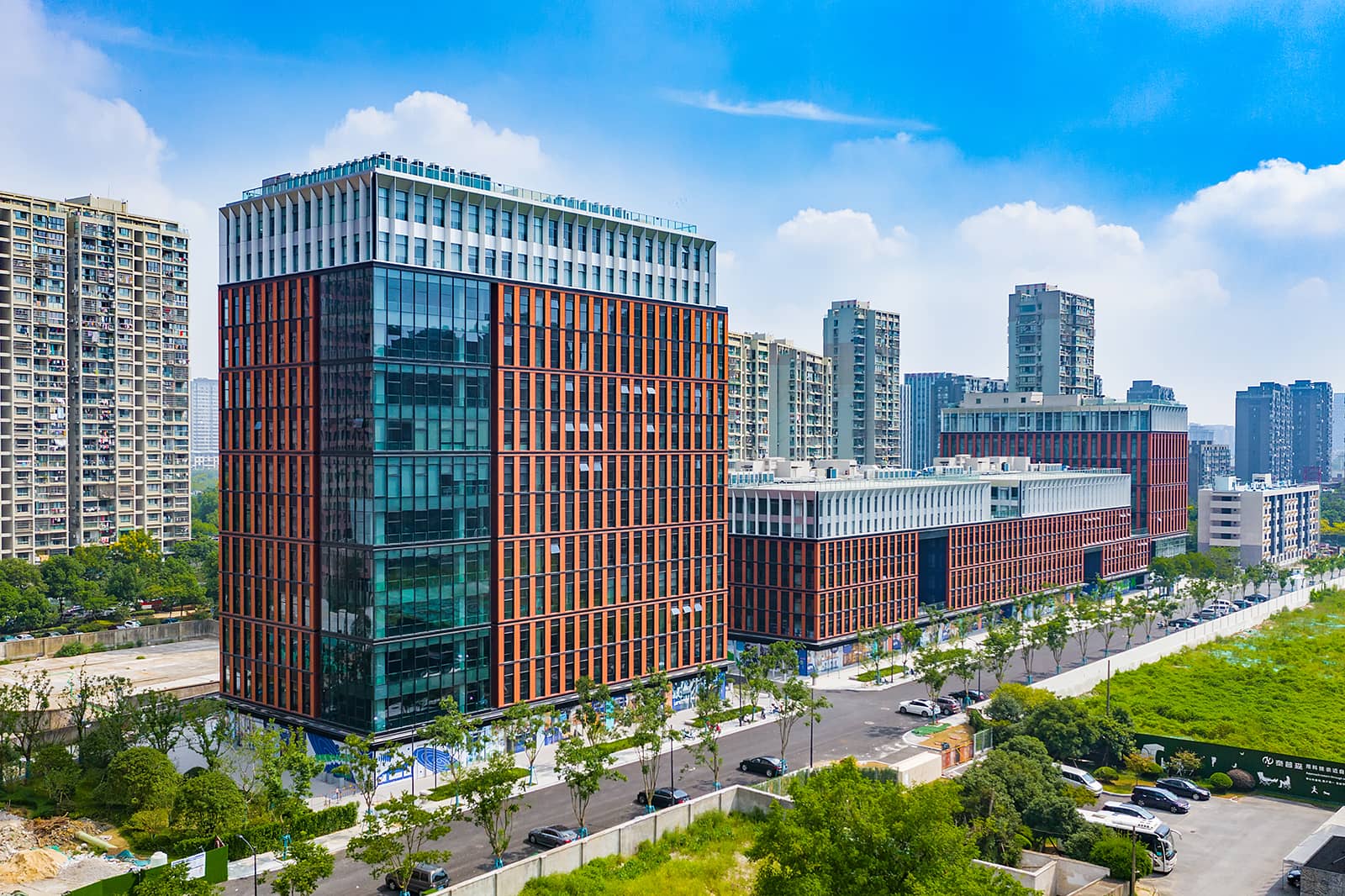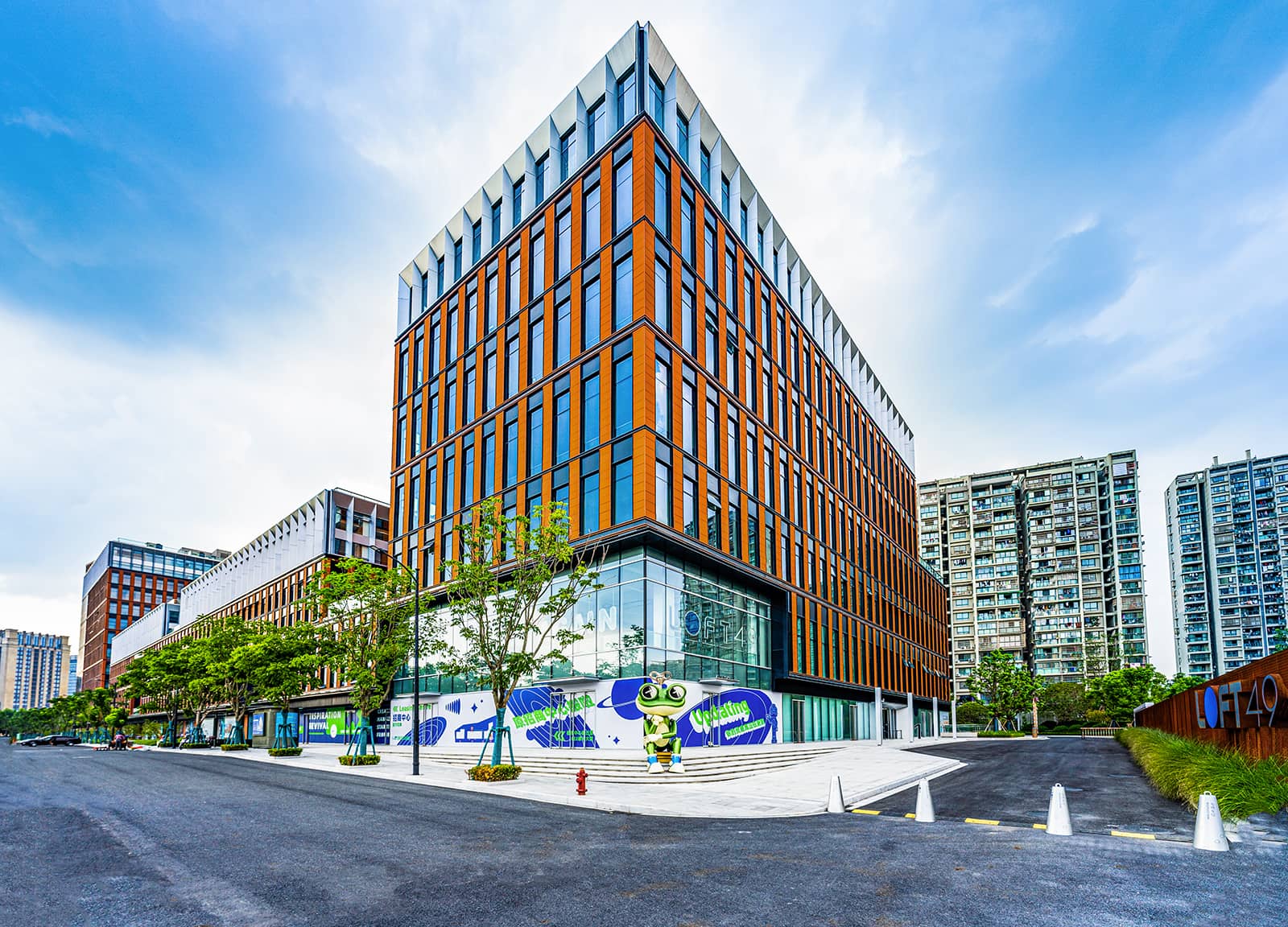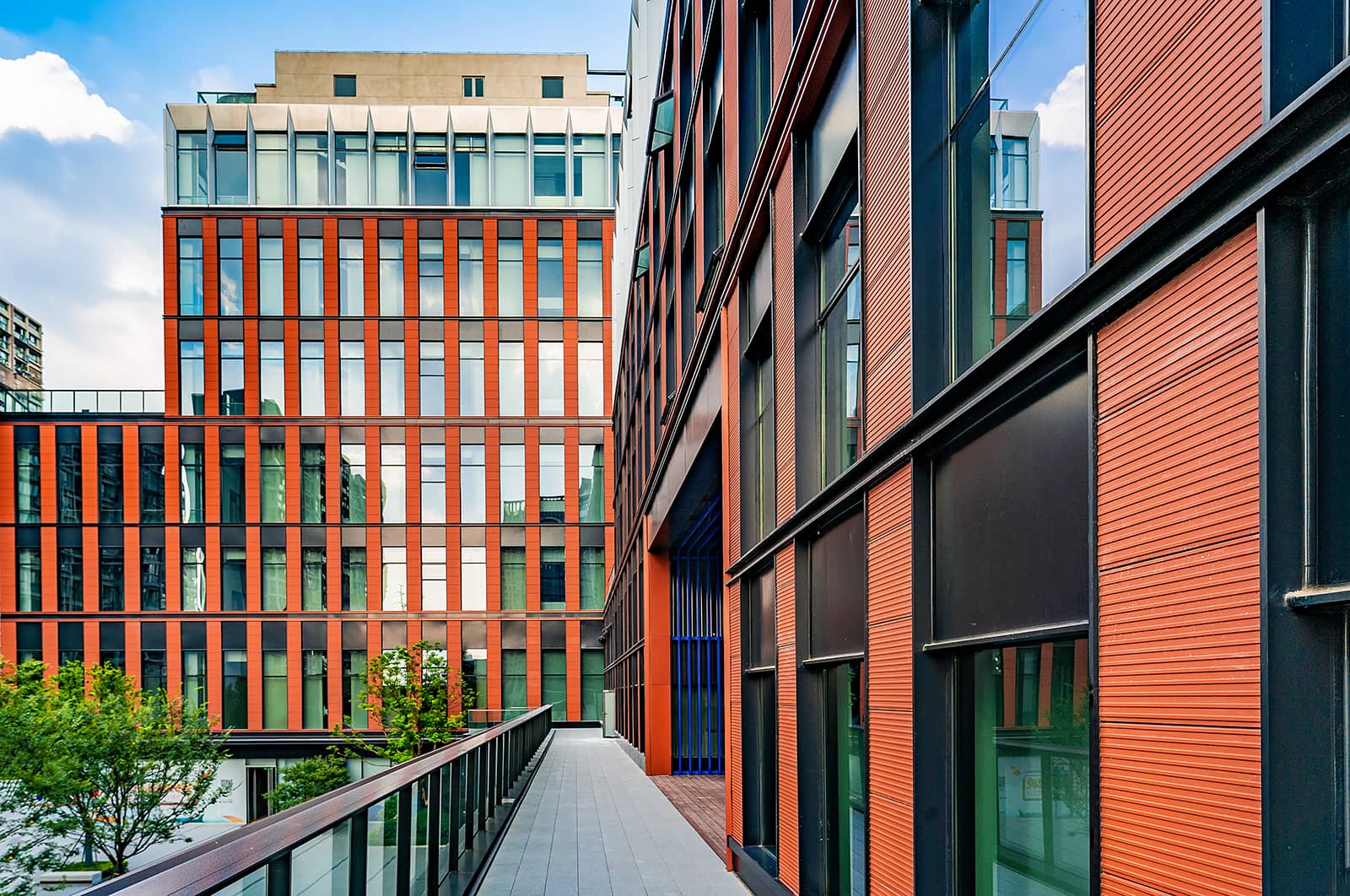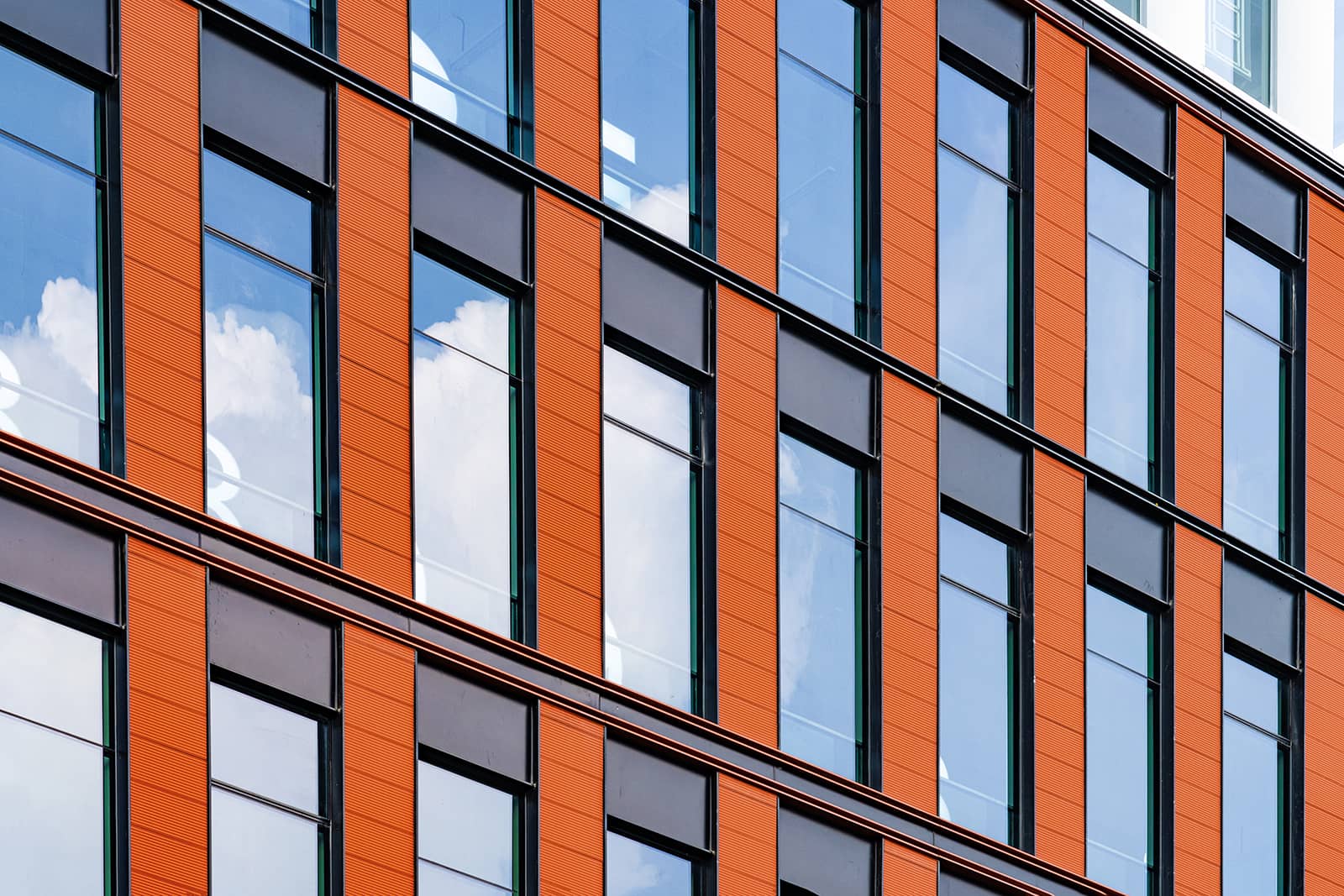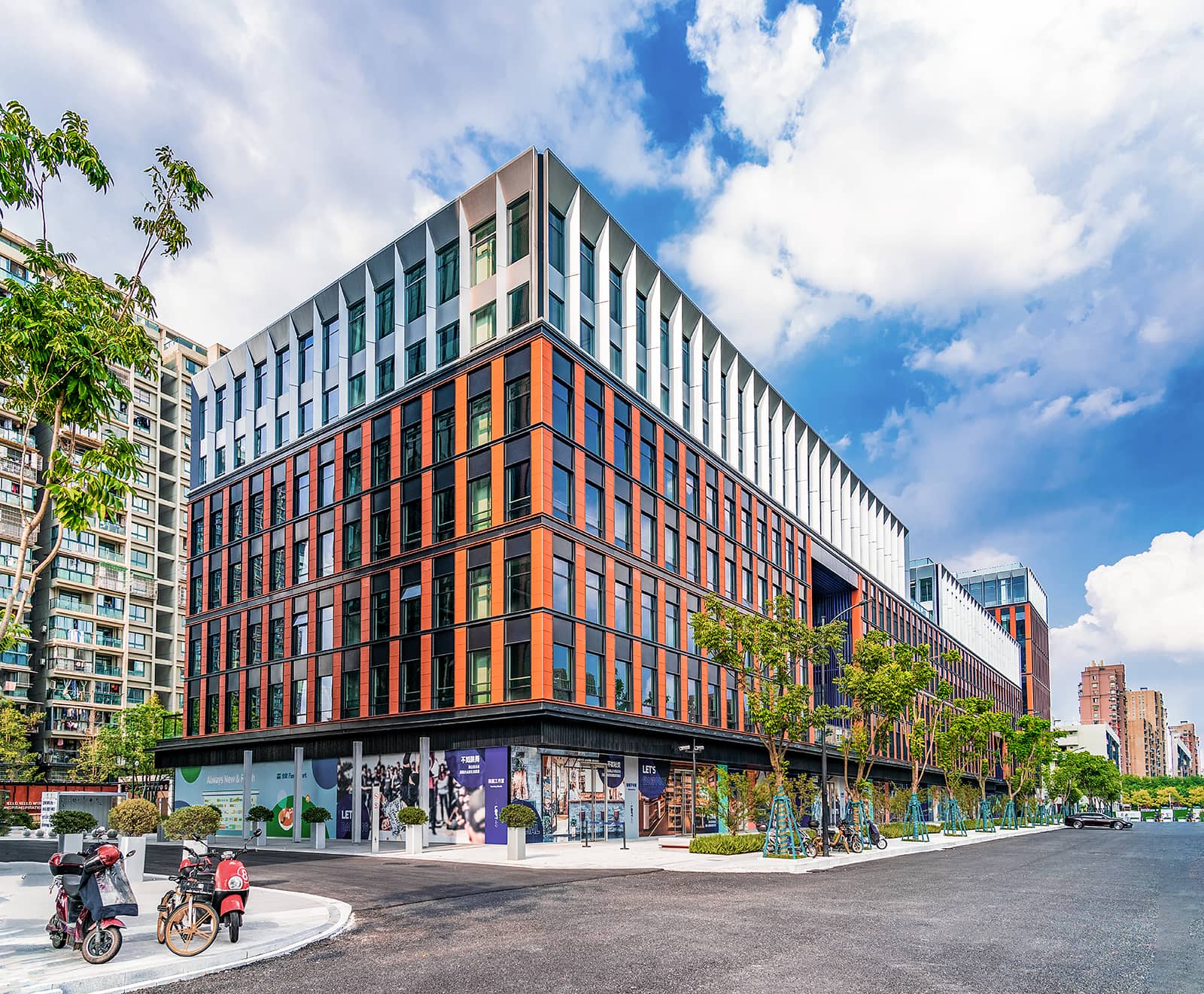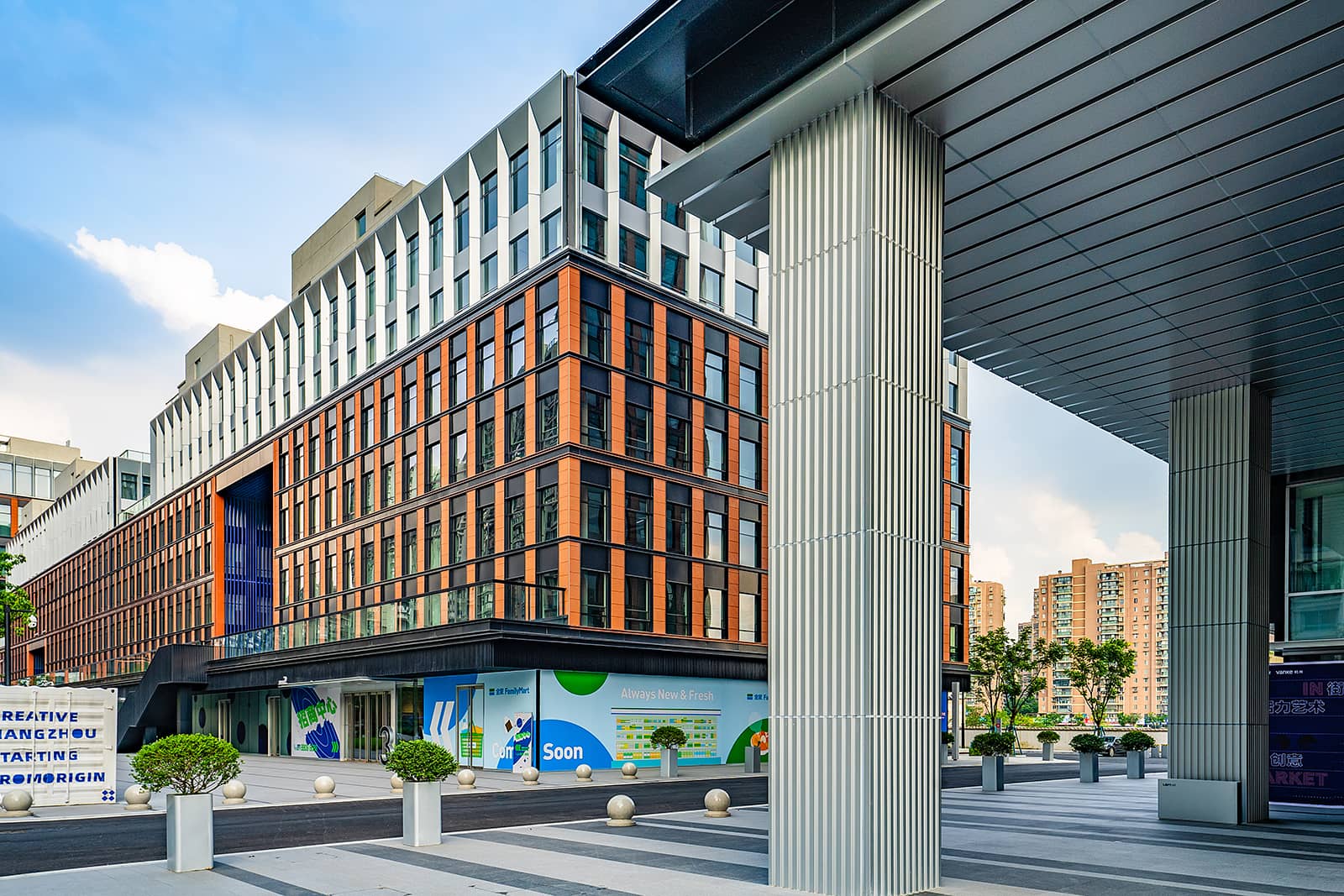 All rights reserved. No part of this article may be reproduced or retransmitted in any form without prior permission of www.lopochina.com