Project:Hebei University's library
Year:2015
LOPO Item No.:F3322637/F3522637/ TR1256637/T5050637/FS3844637/FS5135637
Quantity:15000 SQM
Featured with rigid texture, rich colors and environment-friendliness, Terracotta Panels and louvers are widely used in public buildings in education sector, such as libraries, teaching buildings and gymnasiums. There are many world renowned architectural projects constructed with terracotta cladding, including the Harvard University's teaching building using terracotta facade for the first time, the visually-appealing terracotta project of Pasteur Institute in France, and recently LEED Platinum rated Carmen Martín Gaite Building. The technologies for manufacturing terracotta products have been undergoing improvement and innovation, so that terracotta products have taken a huge leap forward in terms of shape, dimension, surface treatment and color availability. From classic design to avant-garde design, or even in terms of complexity of exterior wall, terracotta products can cater to the architectural designers' boundless imagination.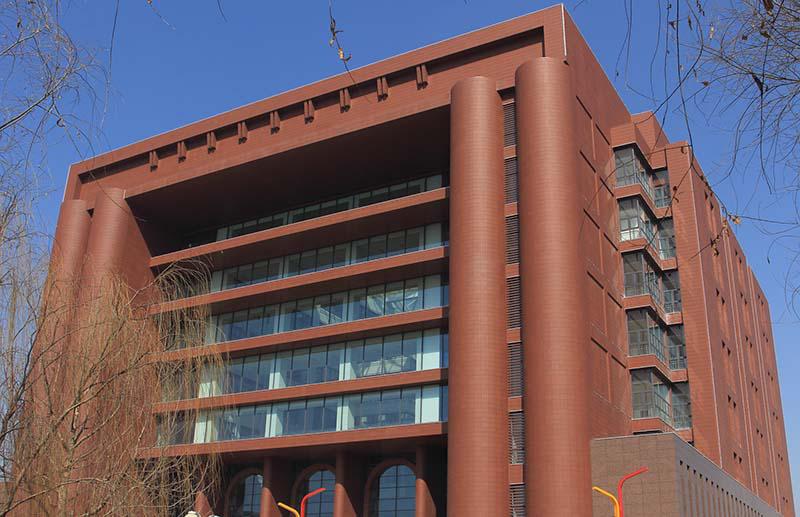 Hebei University's library is one of numerous educational projects utilizing LOPO terracotta facade products. Featured with classic educational building style, the building's exterior walls are clad with deep red terracotta rainscreen and louvers, in harmony with the other surrounding red brick buildings built previously.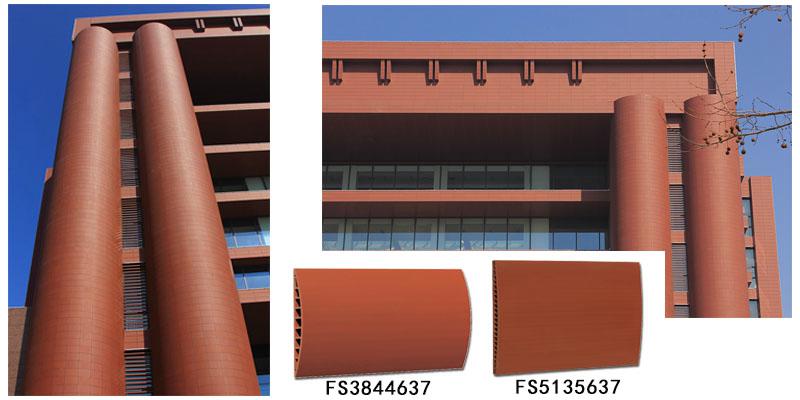 The design of the front of the building is inspired by Chinese ancient letters. Two huge columns on either sides of the front of the building are clad with curved element panels, with terracotta louvers in between columns. Such design makes the exterior walls become integral and uniform and easy for natural ventilation and daylighting. The columns are seen from afar as Ancient Chinese book rolls being slowly rolled out, reminding everyone of a Chinese idiom-- "Reading enriches the mind". This design fits well with the intended application of this building.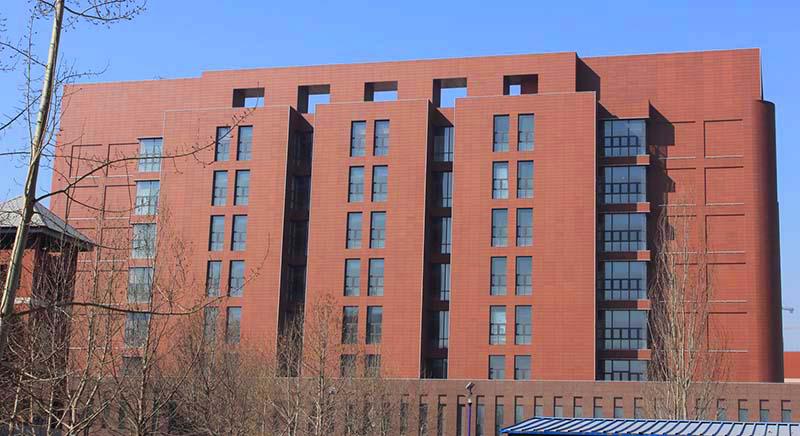 The entire building is seen from the side as a huge bookshelf. Meanwhile, the corridor and stairwell are protruding out, just like three orderly-placed big books if one looks at the exterior wall. The curtain wall is designed into square grid with the same dimension as the window partition, just like small bookshelf partition, which looks very neat and tidy.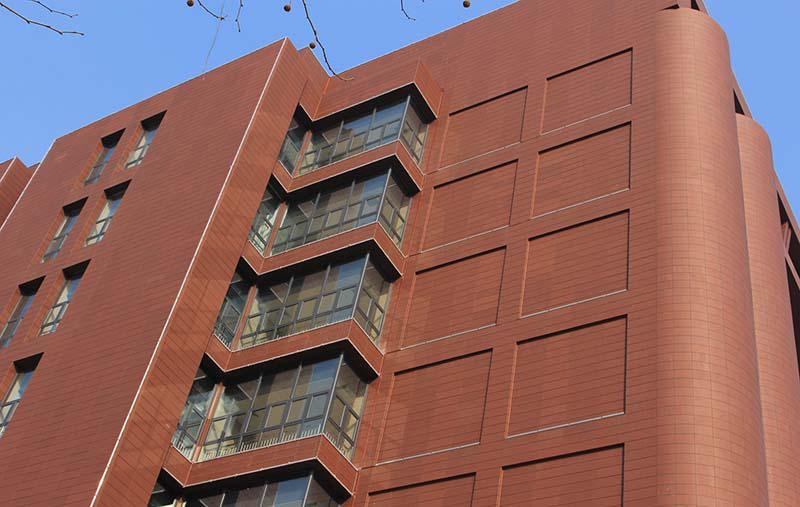 All rights reserved. No part of this article may be reproduced or retransmitted in any form without prior permission of www.lopochina.com