Project Name: Zhoushan Campus, Zhejiang University
LOPO Product: Clay Thin Tile (FX634,WX634)
Total Qty: 90000 SQM
Year: 2014
Architect: Shenxiaoming
Institute: Architectural Design Institute of Zhejiang University
Located in Zhejiang Province, China, Zhoushan Campus,Zhejiang University covers a construction area of 240000SQM, which opens the dream of "green campus": the exterior wall not only adopted heat preservation material, but also use vertical planting. The new campus is full express the characteristics of green design, green construction, green operation and green humanities.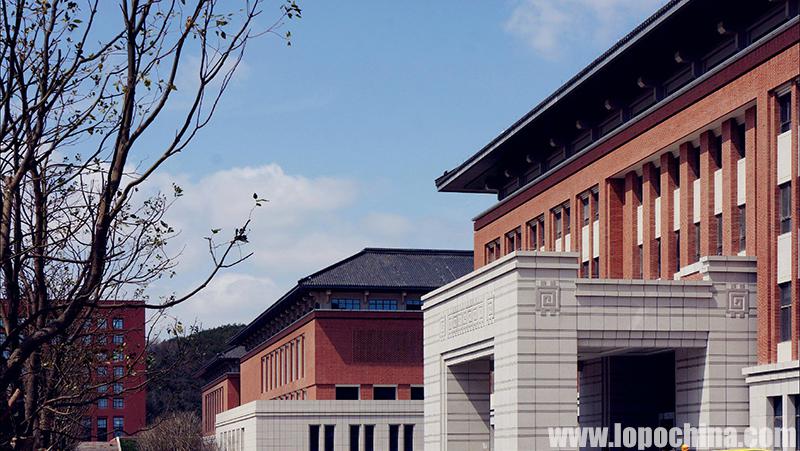 This kind of classical green construction fully adopted the burgeoning sci-tech concept and technical approach. In the selection of exterior wall material, the architects selected the high performance, green products LOPO Clay Thin Tiles. LOPO successfully built the Zhoushan Campus, Zhejiang University. Based on Chinese traditional Terracotta tile technology, after special processing technology, LOPO produced the products with the excellent performance of corrosion resistance, non-fading, frost resisting and dampproof.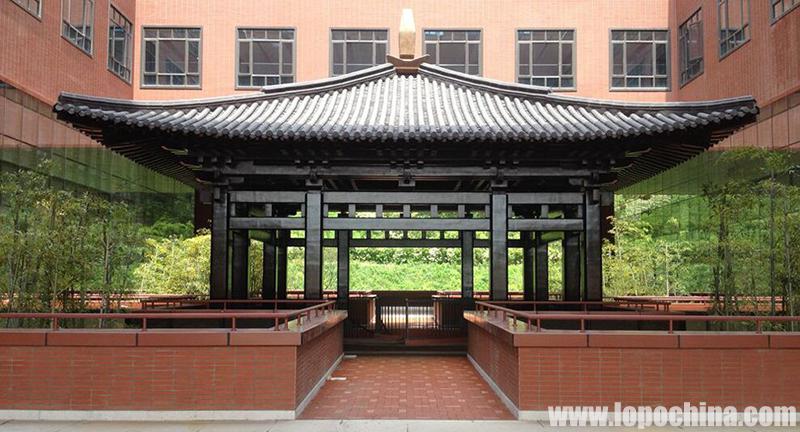 The join of LOPO Clay Thin Tile let the whole campus filled with soft color, and back to nature. The whole campus adopted LOPO's classical handmade series WX634,FX634, without much decoration, the concave-convex of the surface perfectly reflects LOPO's arts and crafts. The products fired under high temperature, without any radioactivity, it's a clean, safe and ideal green product. At the mean while, the clay thin tile building can self-adjust the temperature and create a " green campus" ecological and cultural environment.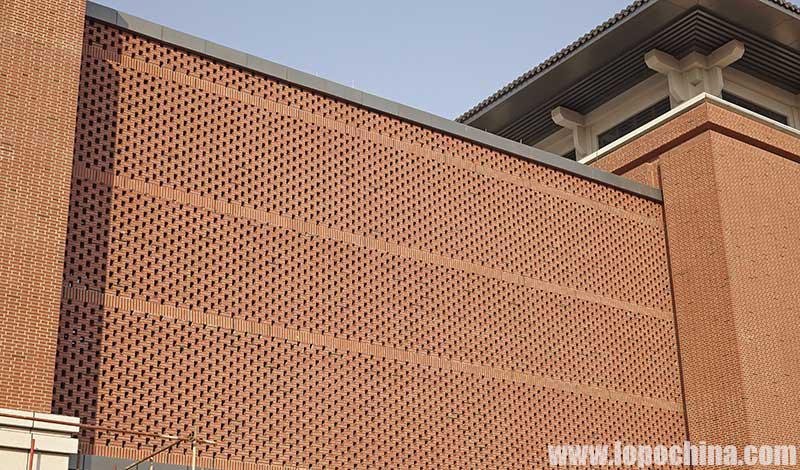 The pursuit of the product is not only based on the traditional technical strength, but also joined LOPO's own understanding. Combined with technology and craftwork, LOPO perfectly present its own artistic charm. The entire campus building used Chinese traditional red brick and roof tiles, you can feel a decorous and powerful mental aura when walking through the campus.