Sandstone is the most widely used stone in construction area. The constructions that used sandstone hundreds of years ago were still retaining their graceful bearing, such as Notre Dame de Paris, Louvre, British Royal Palace, United States Congress, Harvard University, etc. The temperament of hard, noble and elegant make sandstone achieved many of the masterworks in the world construction history. Sandstone is highly praised by the architects who pursue vogue and nature. The application of sandstone covers large-scale public buildings, villas, houses, hotels, garden landscape and urban sculpture.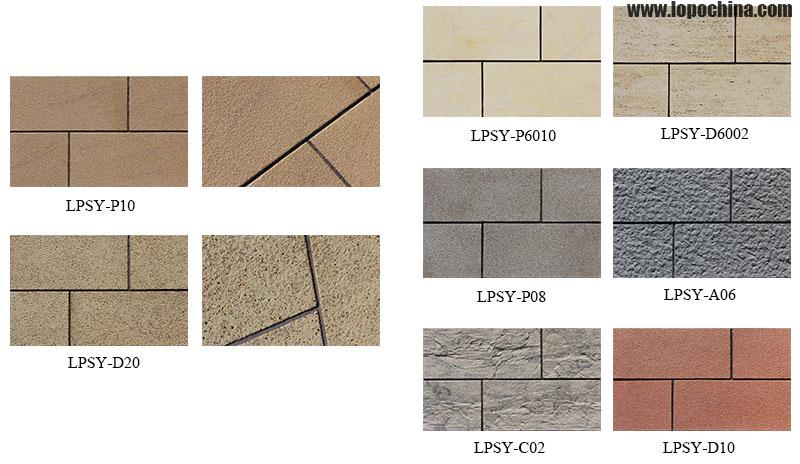 After years of strive, LOPO successfully researched a new product series---Manufactured Sandstone, which fully present the changeable textures and abundant colors of sandstone on the carrier of faux stone. LOPO's Manufactured Sandstone varies from different textures. All products not only can be dyed limitless, colored drawing, polish shading, but also can appear rough and smooth surface as the real stone by special surface treatment. Some of them are filled with holes just like eroded by the water, some of them looks like the rolling sand dunes, and some of them are like the gentle beach. Each of the texture is the perfect combination of overall harmony and local variation, all fully present the retro and reminiscence, smooth and elegant, make it as natural as the real sandstone.
Moreover, LOPO can also produce the Manufactured Sandstone for the decoration of garden landscape and urban sculpture. Below picture is the product LOPO designed for a classical garden landscape project. The product is hardly different with the nature stone carving, with natural color and historical aesthetic sense.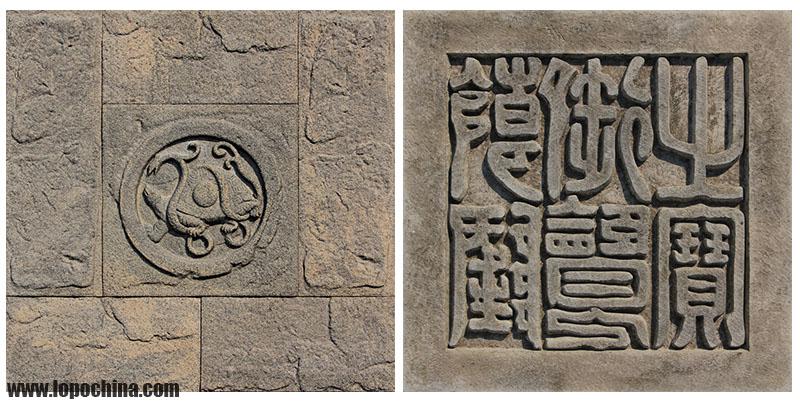 Compared to sandstone, Manufactured Sandstone is lighter on the weight, easier to install. Whether in terms of the product cost or the installation cost, it has prodigious advantages over the nature sandstone.