Project: National Fitness Center, Zhoushan (2016)
Location: Zhejiang,China
Designed by Meihua Construction Group
Product: Terracotta rainscreen, Terracotta baguette
QTY: Terracotta rainscreen 10000 SQM
As a newly risen landmark in Zhoushan, Zhejiang in 2016, the National Fitness Center is the most large scale modern comprehensive stadium, a collection of sport events, fitness, entertainment, shopping and exhibition. The philosophy of this project is to advocate national fitness, and the new lifestyle of green low-carbon environment, while LOPO terracotta products with the characteristics of high quality, energy conservation and environment protection which correspond with this philosophy. Known as the famous brand both at home and abroad, LOPO terracotta rainscreen and terracotta baguette were applied in the exterior decoration of the whole stadium.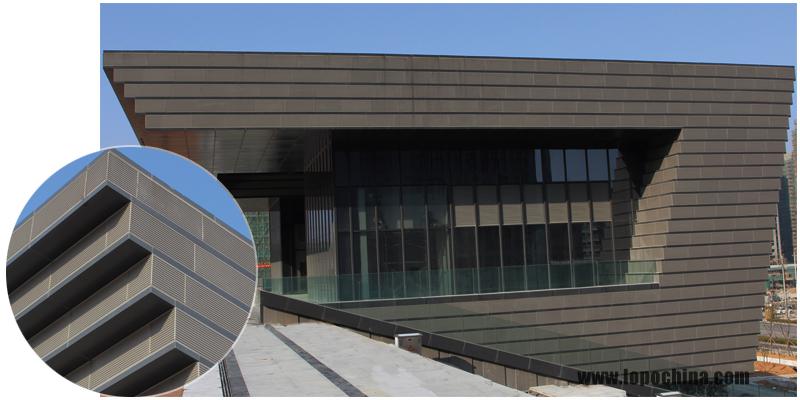 With the grey tone as the dominant tone of the exterior wall, the project use varies dimensions and textures of LOPO terracotta products. In the part of terracotta rainscreen, the installation is varies form different buildings, some are horizontal hanging and vertical hanging while the others are malposed installed, showing the flexibility in the installation; The natural flat panel and grooved panel were applied in the same building sides, making the wall avoided from monotonous and increased the sense of beauty meanwhile; The small area application of red panel making the whole stadium full of vitality, the phase to phase installation of natural flat panel and linear panel,light red panel integrated with dark red panel, with the addition interspersion of customized panel with special shape, the whole wall is filled with strong sense of line and stereoscopic impression.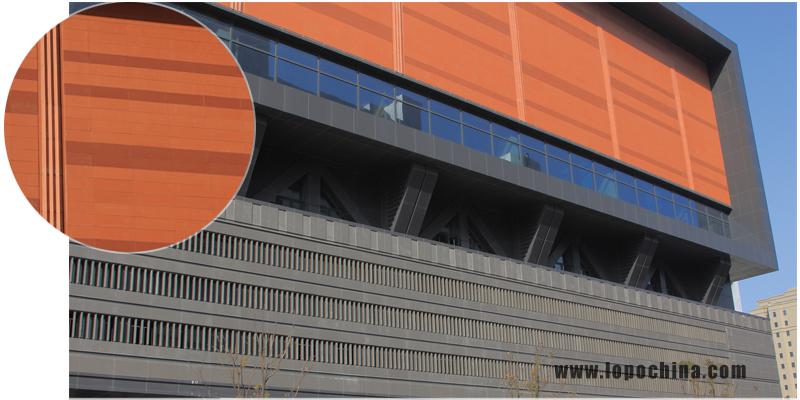 In the part of terracotta baguette, square baguette and louver match well with terracotta panel, horizontal hanging and vertical hanging in different parts according to the design. The external wall is clearly hierarchy, moreover, it shows the great effect of ventilation and sunshading.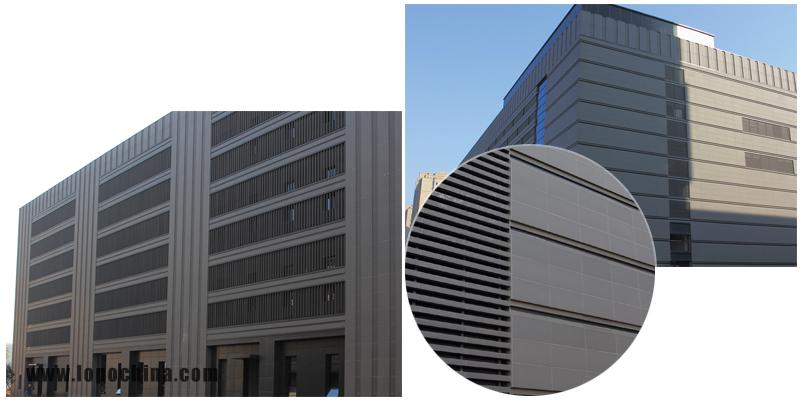 Made of natural clay material, LOPO terracotta rainscreen and terracotta baguette are natural and abundant in color, stable and durable, with Sound Insulation Properties and Thermal Insulation Properties, non-flammable, environmentally-friendly and sustainable. These characteristics make LOPO terracotta products welcomed by the building market, and cater to the new healthy lifestyle that people pursues nowadays.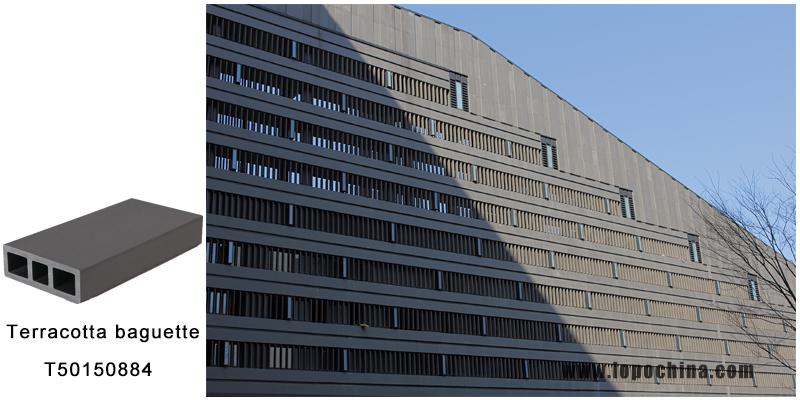 For more LOPO terracotta projects, pls refer to https://www.lopochina.com/case-terracotta-panel.html