Stair tread is merely a small branch of floor tile products, but it plays more important roles in architectures' beauty and harmony than ordinary floor tiles, and it is also required to be more durable and safer than ordinary ones. Compared to ceramic or marble stair treads, terracotta stair tread has lasting charm although being a kind of traditional floor tile, thanks to its natural and environment-friendly raw material, together with its good performance like slip resistance, high flexural strength, resistance to abrasion, colorfastness and corrosion resistance. Traditional terracotta stair treads are in comparatively traditional patterns, with a style of primitive simplicity and a charm of the nostalgic feelings, but now designers and construction projects have a growing demand for more concise and modern terracotta stair tread products to cater to the needs of modern architectural flooring decoration.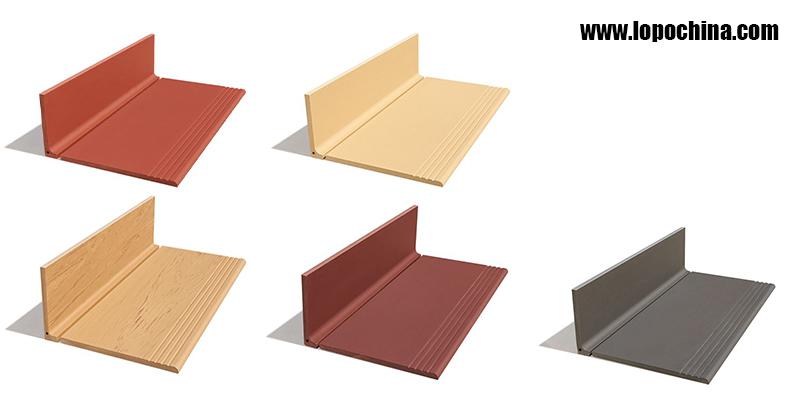 Specialized in producing terracotta building materials, LOPO China not only manufactures competitive rainscreen cladding, clay face brick and terracotta floor pavers, but has also developed a series of new stair treads that follow modern architectural aesthetic trends and meet functional needs. The series features the "one-step moulding" process, and has transformed traditional small-sized stair tread to one-step molded large stair panel, with an anti-slip slot being formed at the same time during the production. Compared to traditional treads, stair panel is more convenient to be used in constructions, and looks more integrated and magnificent.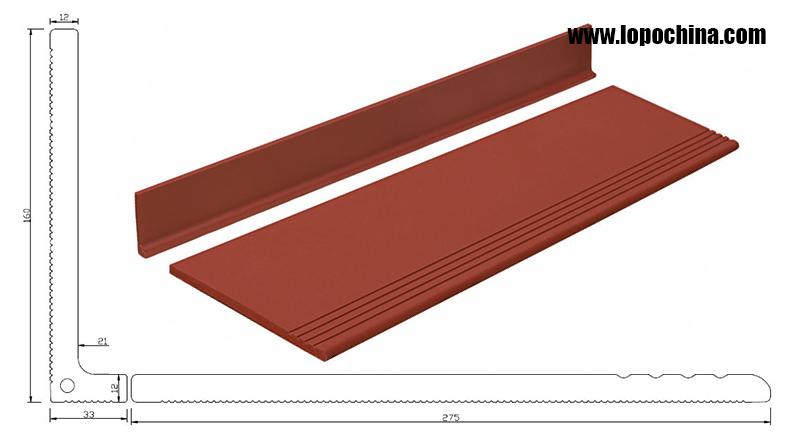 LOPO can produce stair treads of different thicknesses, textured surface and colors according to clients' requirements, and provide matched stair riser to satisfy different architectures' design needs. For instance, LOPO terracotta stair treads feature wood grains of various colors and different color intensity; stair treads of different colors can also be joined together to realize colorful collocation.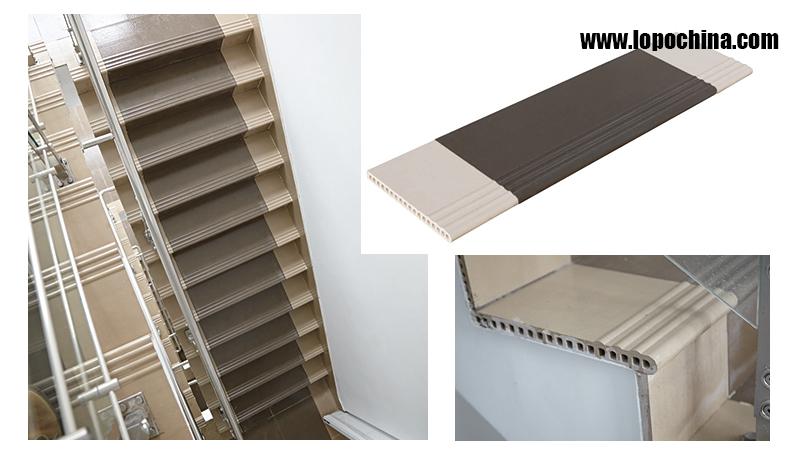 Besides, LOPO has provided a wide range options of traditional terracotta stair treads and risers. For more LOPO terracotta floor tile, please refer to : https://www.lopochina.com/terracotta-floor-tile.html