Nowadays, many new buildings of historical style feature antique bricks or cultural stones that are adopted by architectural designers to create antique atmosphere. Antique terracotta bricks are also preferred by architectural designers to retain the original architectural style in renovation projects. To display a sense of antiqueness, antique bricks are "intentionally aged" wherever possible in colors and textures. However, ordinary antique bricks still look "brand new" and have uniform but rigid grain when compared with historical bricks found on genuine old buildings.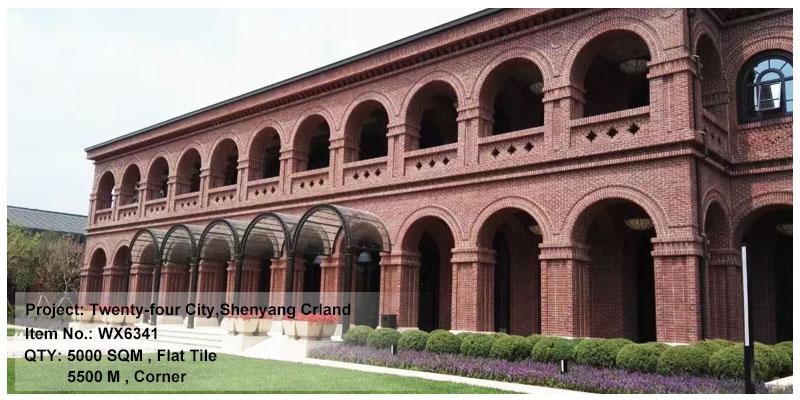 LOPO has further developed appealing antique thin bricks based on their traditional counterparts. Unlike ordinary antique terracotta bricks, LOPO manually designs and makes the surface texture so that each piece of tiles has unique surface grain. The rugged surface grain and mottled colors on hand-made bricks convey a sense of antiqueness and historical beauty, as if they are traces left over by long-term weathering.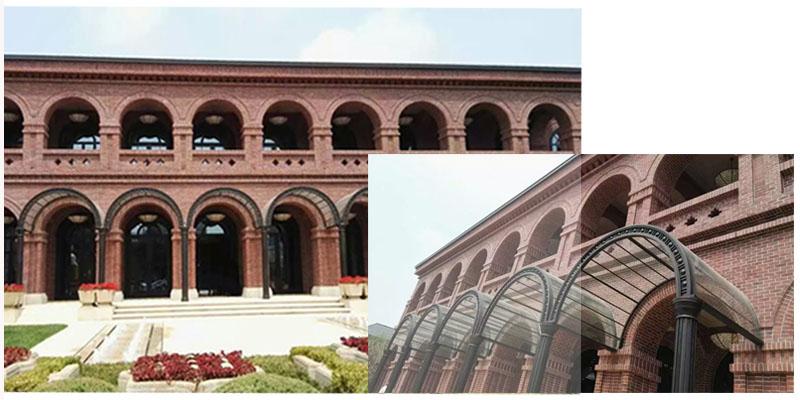 "Twenty-four City", a project developed by CR Property and located in Shenyang City, utilizes LOPO's terracotta veneer bricks of hand-made series for their building elevation. Flat tiles and corner tiles of 9 kinds of thickness and length are skillfully installed in different positions of the building elevation, creating sophisticated lines and symmetric layout. Mottled traces on the mainly deep red tile surface radiate strong sense of antiqueness. The mild deep-red color, together with curved glass-topped porch, simple gypsum board suspended ceiling, and decors such as parchment lamp with metal ornaments, evoke strong visual effect and unique rhythm for these buildings.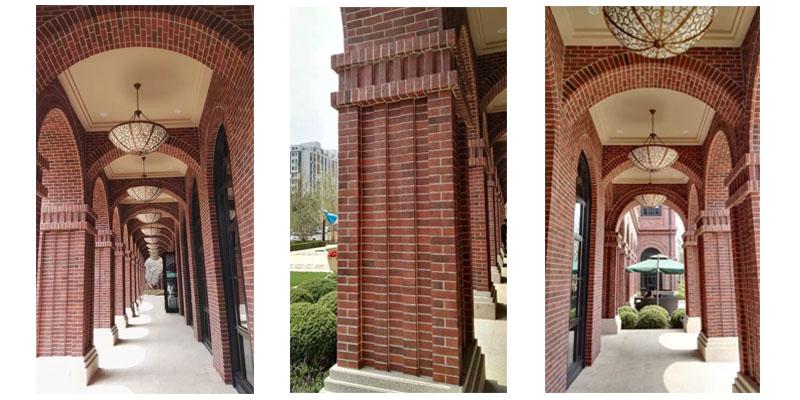 All rights reserved. No part of this article may be reproduced or retransmitted in any form without prior permission of www.lopochina.com