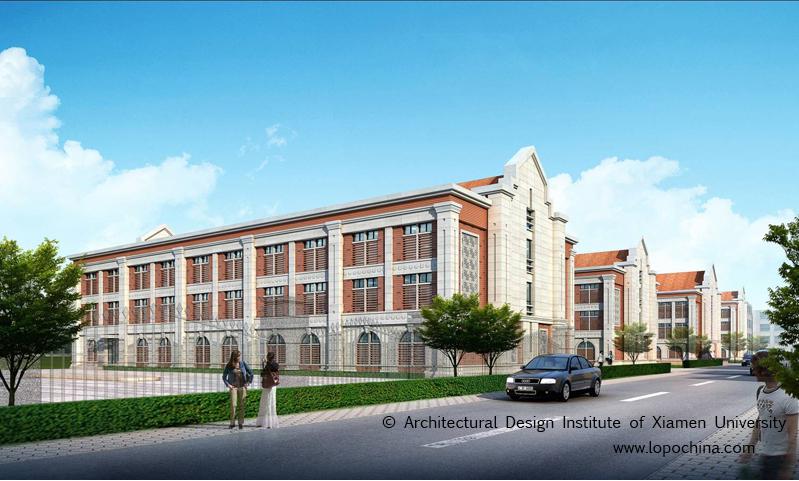 Project: Xiamen University Shengnuo Institute for Non-ferrous Metal Research
Location: Xiamen University, Xiamen, Fujian, China
Area: 13154 SQM
Architects: Architectural Design Institute of Xiamen University
Chief Designer: Lixin Li
LOPO Terracotta Façade Panel:FG503463
LOPO Terracotta Sunscreen:T5010062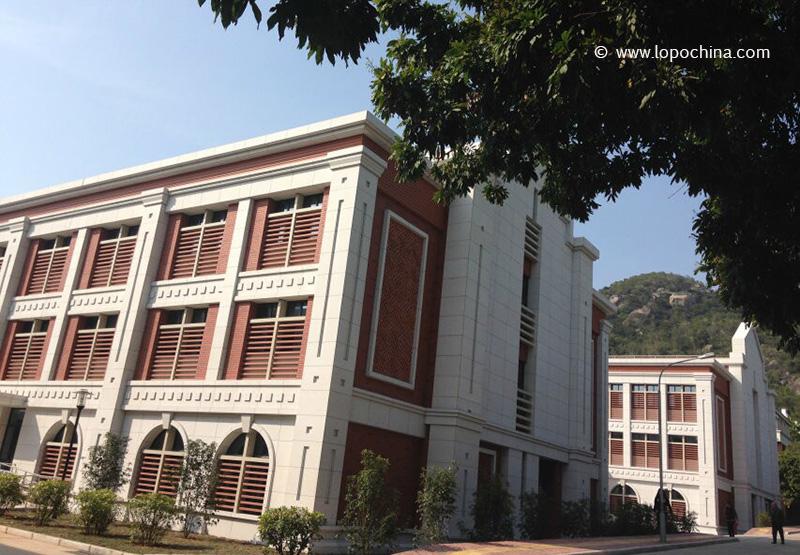 The project is located in Xiamen University's historical old campus, surrounded by old buildings built in red bricks, together with lush trees. The designer, by fully respecting the old campus's traditional architectural style, interprets Xiamen University's traditional building features in a more modern sense.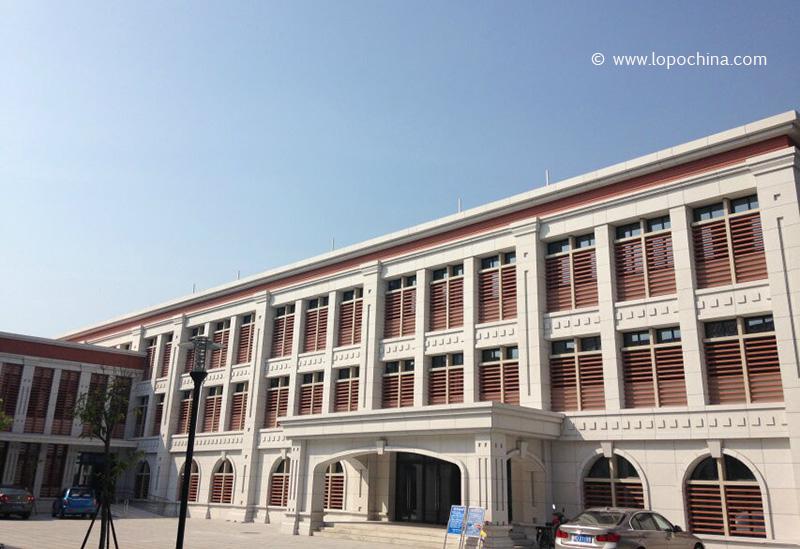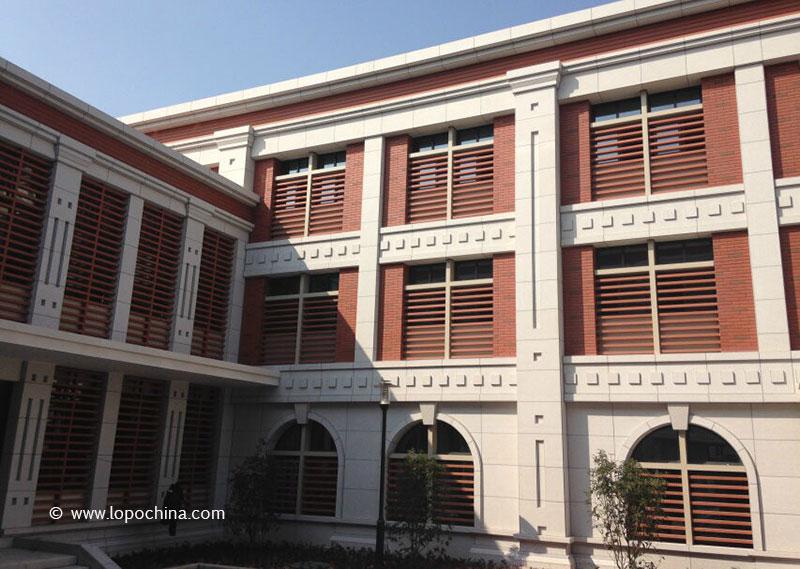 Terracotta bricks and the clay's red color are the key elements of architectures in Southern Fujian, and such material and color are important signs of the traditional architecture community in that region. The designer uses Terracotta Panels, Terracotta Louver and terracotta bricks of a same color system, and mixes and matches them with flamed stone material, making the holistic style featured with a strong "Southern Fujian flavor".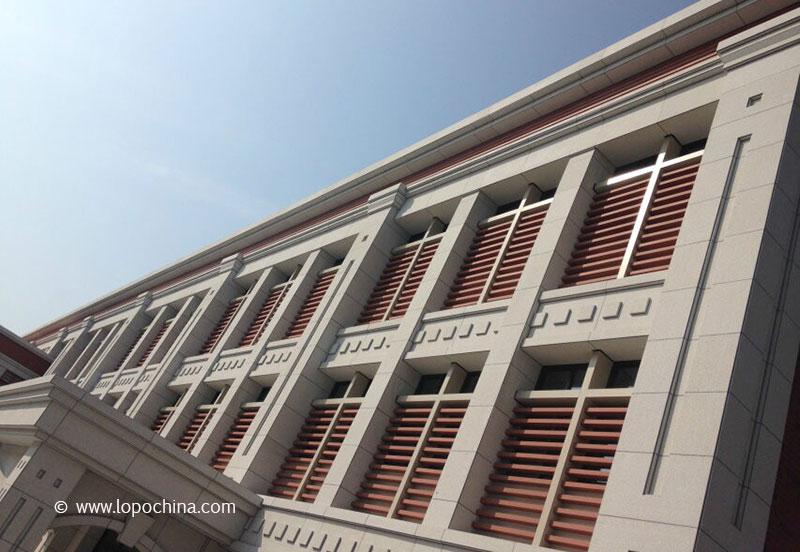 Traditional wooden shutters are replaced by LOPO louver panel to enable the building to have better ventilation and lighting effects, while following the architecture's traditional features.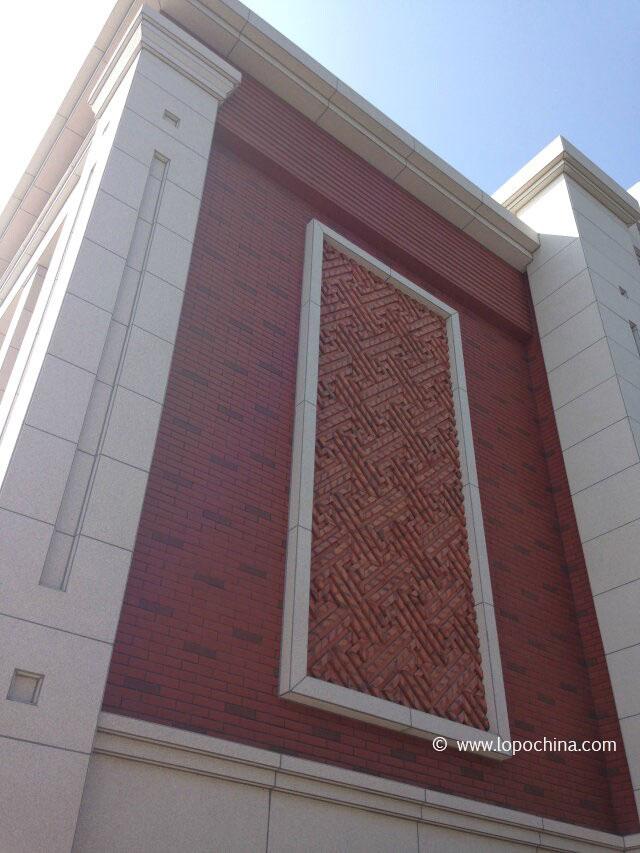 The eave design customized by the designer with Terracotta Panels and Terracotta Louver, skillfully replaces the traditional multi-level wooden eave in-going mouth, corresponds to the building's decorative windows, and also enhances the building's holistic texture.
This is the second project LOPO China works with Xiamen University. Xiangan Branch Campus of Xiamen University also use LOPO Terracotta Facade Panel (Item NO: FH301869) for its natatorium (Project PIC1,Project PIC2).