Artificial Stone is made of pumice, ceramicite, calcium silicon and other highly processed and refined Lightweight Concrete Veneers. Its various harmonious colors and textures, coupled with its natural and unique external display, create a classical fashion atmosphere.
Artificial Stone is widely used not only in new buildings, but also used in refurbished building. Both interior and exterior can be used at the meanwhile. The flexibility of its textures and colors is the reason why Cultured Stone is popular in worldwide market. Manufactured Stone is cater to the various needs and design of the architects.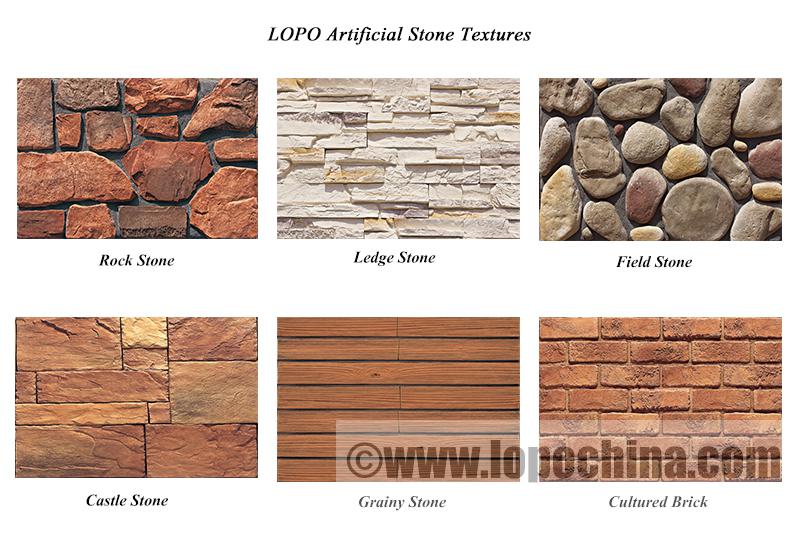 Originated from America, Coronado Stone and Culture Stone are the first emergin outstanding manufacture companies of Artificial Stone, both of them have a history of over 60 years. As it is widely used in worldwide, a new emergin excellent Artificial Stone manufacturers are born at the right moment.
As one of the leading enterprises in China, in addition to Terracotta Façade Panel factory and Clay Spilt Tile factory, LOPO also has its own Manufactured Stone factory. LOPO Artificial Stone has a characteristic of corrosion resistant, non-weathering , withstands freezes, thaws, winds and heat, high compressive strength and non-deformation, easy cleaning and maintenance. Besides the popularity of LOPO Artificial Stone in domestic market so far, its products are exported to more than 30 countries and regions such as Thailand, Canada, Singapore, Japan, Korea , Australia and Middle east.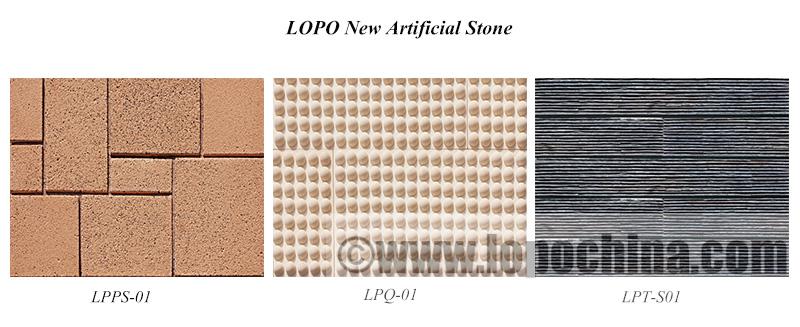 LOPO produces various of Cultured Stone types such as Rock Stone, Ledge Stone, Field Stone, Castle Stone, Grainy Stone, and Cultured Brick Veneer. With the endless pursuit of customer satisfaction, LOPO will strive to offer top quality products and best service with competitive price continuously.