Project: Library of College of Science & Technology Ningbo University
Architects: The Architectural Design & Research Institute of Zhejiang University Co, Ltd
With a total investment of RMB 2,533 million, the Cixi Campus of College of Science & Technology Ningbo University was officially relocated to the Cixi Science and Education Park in 2019. Covering a floorage of 273,500 square meters, the campus hosts a library, multiple classrooms, buildings for different faculties, student dormitories, an international exchange center and a supporting service complex. It is planned to accommodate 10,000 students and teachers.
LOPO Project: Library of College of Science & Technology Ningbo University (Aerial Video)
The campus design boils down to the concept of "being teachers and students oriented" and attempts to create a modern campus that features a university complex, offering a public communication space, a pedestrian-friendly campus environment and people-oriented design. The overall layout of the campus is neat and tidy with a centralized sunken square, waterscape and a large area of gently sloping green space included. The underground water system connects the north and south parts of the campus (two major complexes of the campus). The entire facade of the campus adopts brick-red Terracotta Cladding, including Thin Brick, face brick and terracotta panels, allowing these buildings to chime in with each other. Furthermore, it also satisfies the design philosophy of a modern university in China, which highlights its environmental-friendliness and sustainability.
The library, with a total floorage of 23,000 square meters, is a key component of the relocation of College of Science & Technology Ningbo University. It is in the central axis of the entire campus. The library features a rectangular box structure with 8 floors above ground and 1 floor underground. The facade is divided symmetrically by regular windowpanes, rendering a minimalist and modern style. The atrium, the north and south entrances have glass curtain walls, which ensure an abundance of lighting in the center of the building.

The terracotta-panel curtain wall for the library comes from LOPO's classic brick-red, 18mm-thick Terracotta Rainscreen series, which offers a display surface width of 200/400/500 mm. A total supply of nearly 5,000 square meters is dedicated to this project.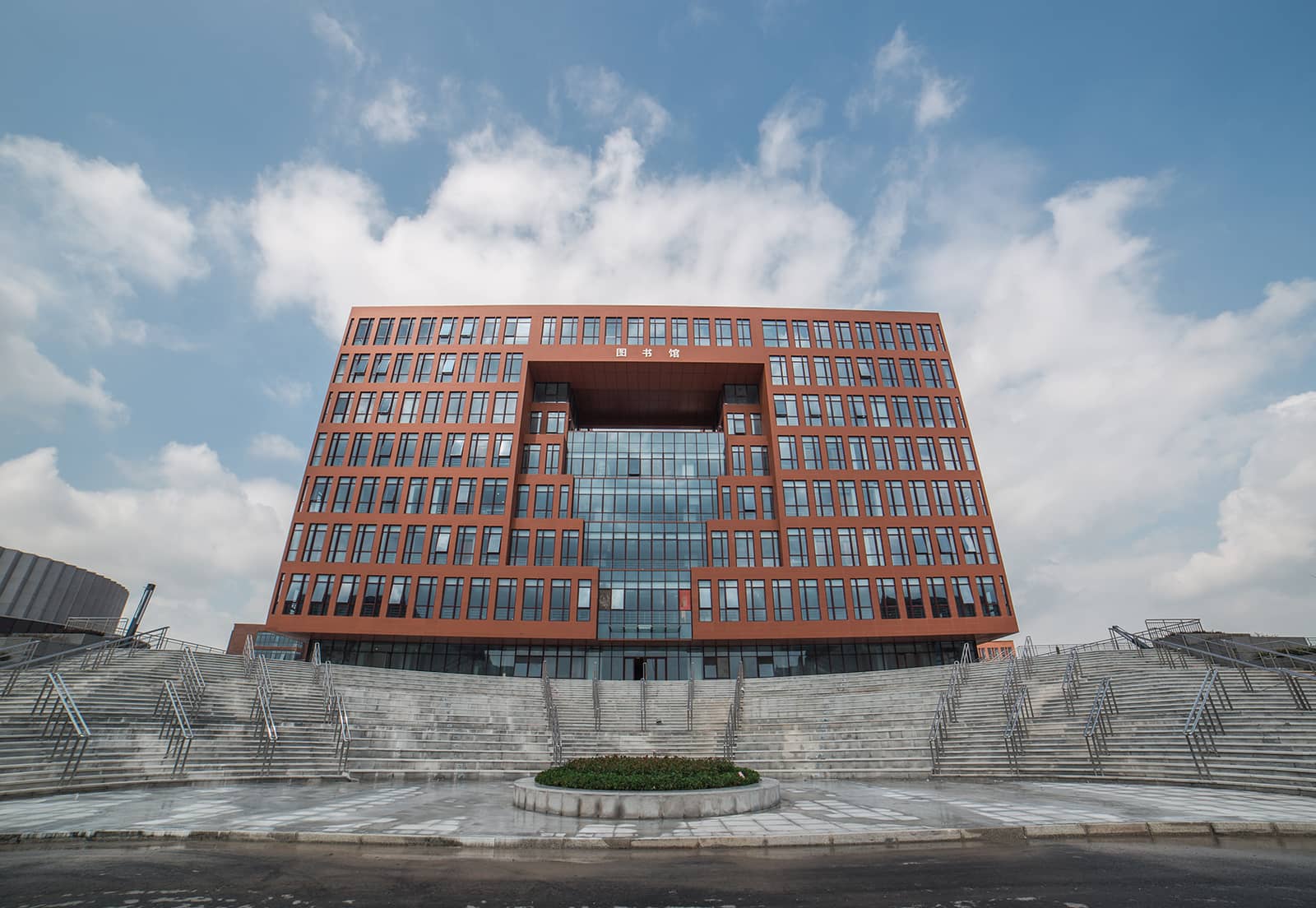 Front of the Library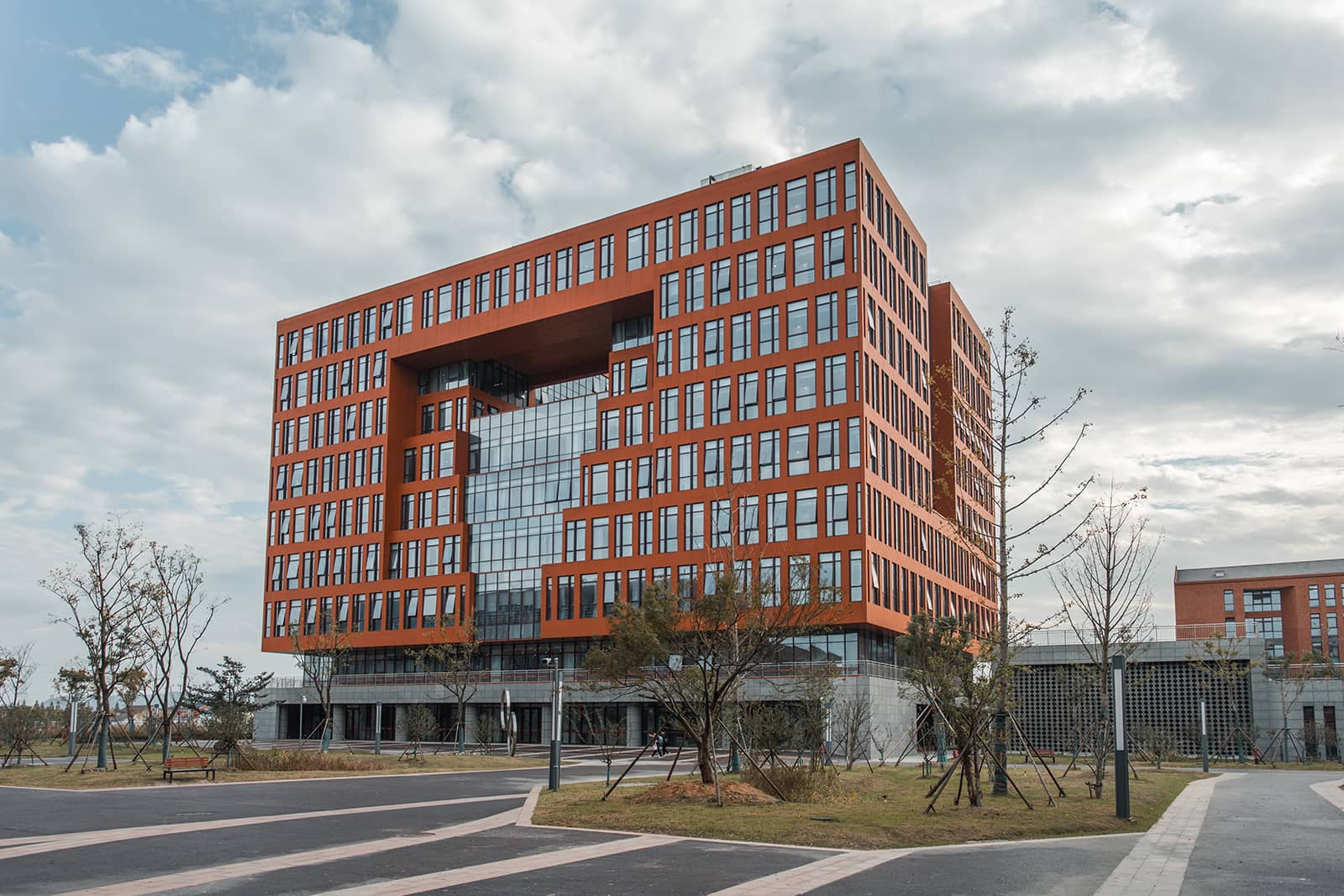 Back of the Library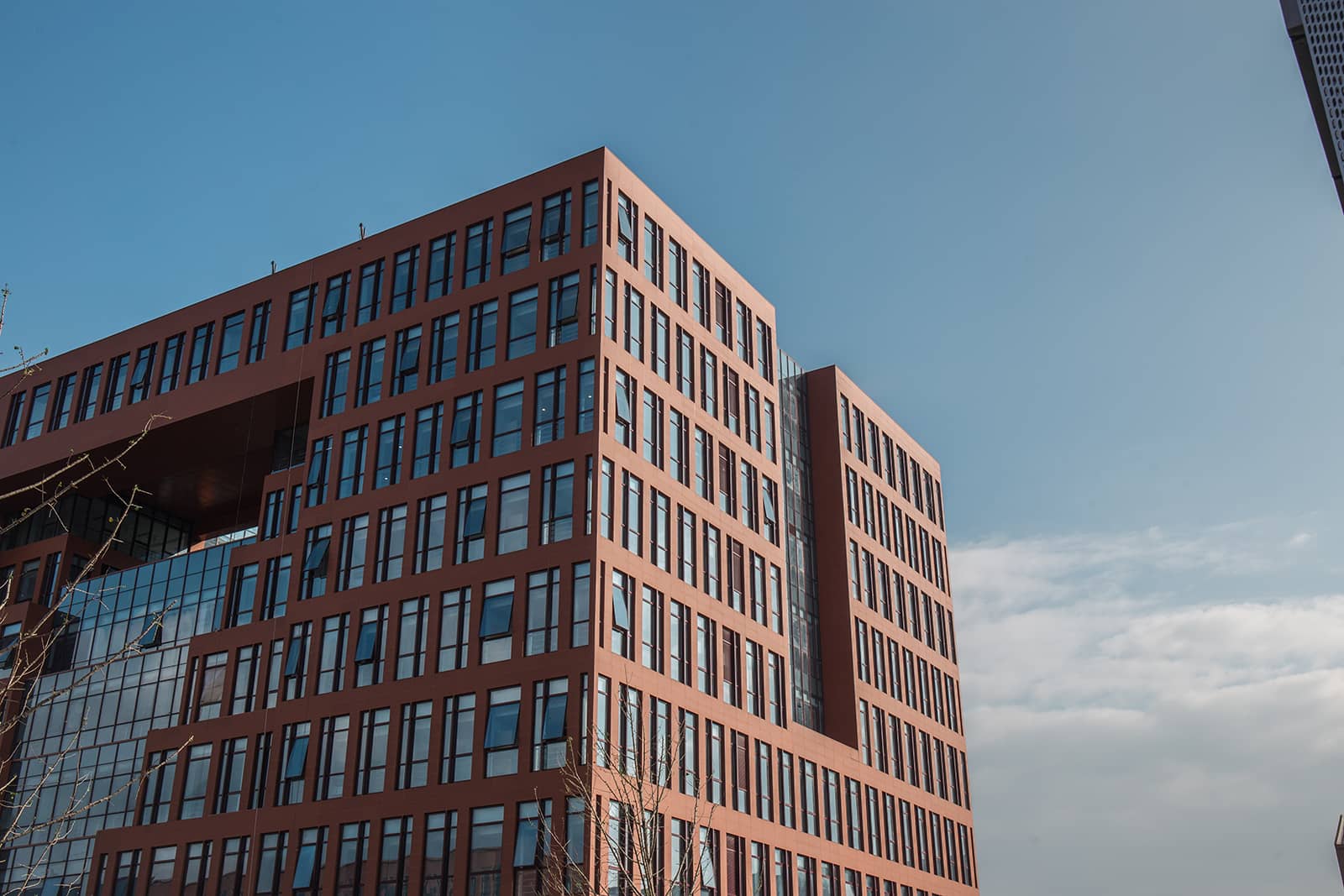 West Side of Library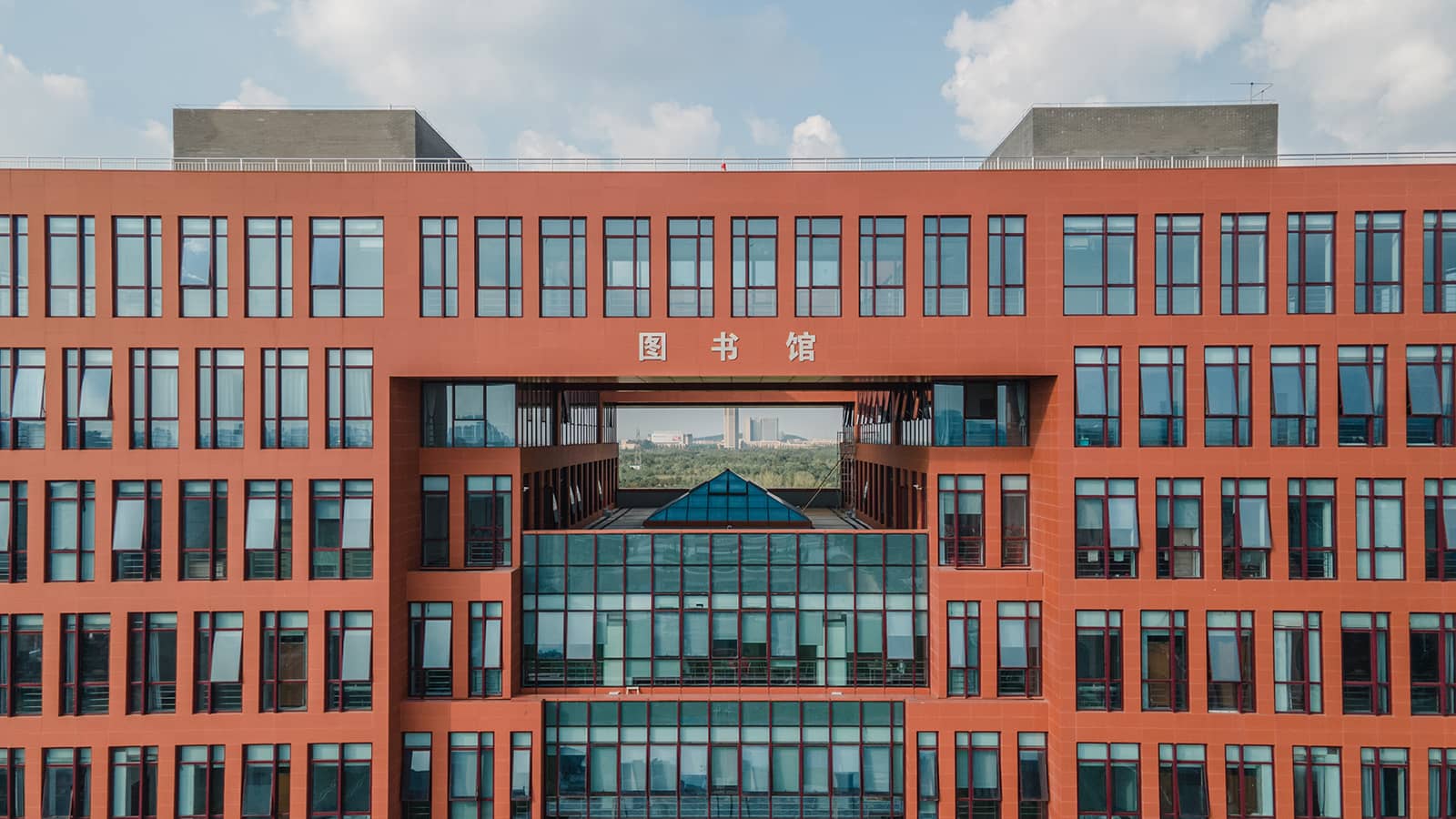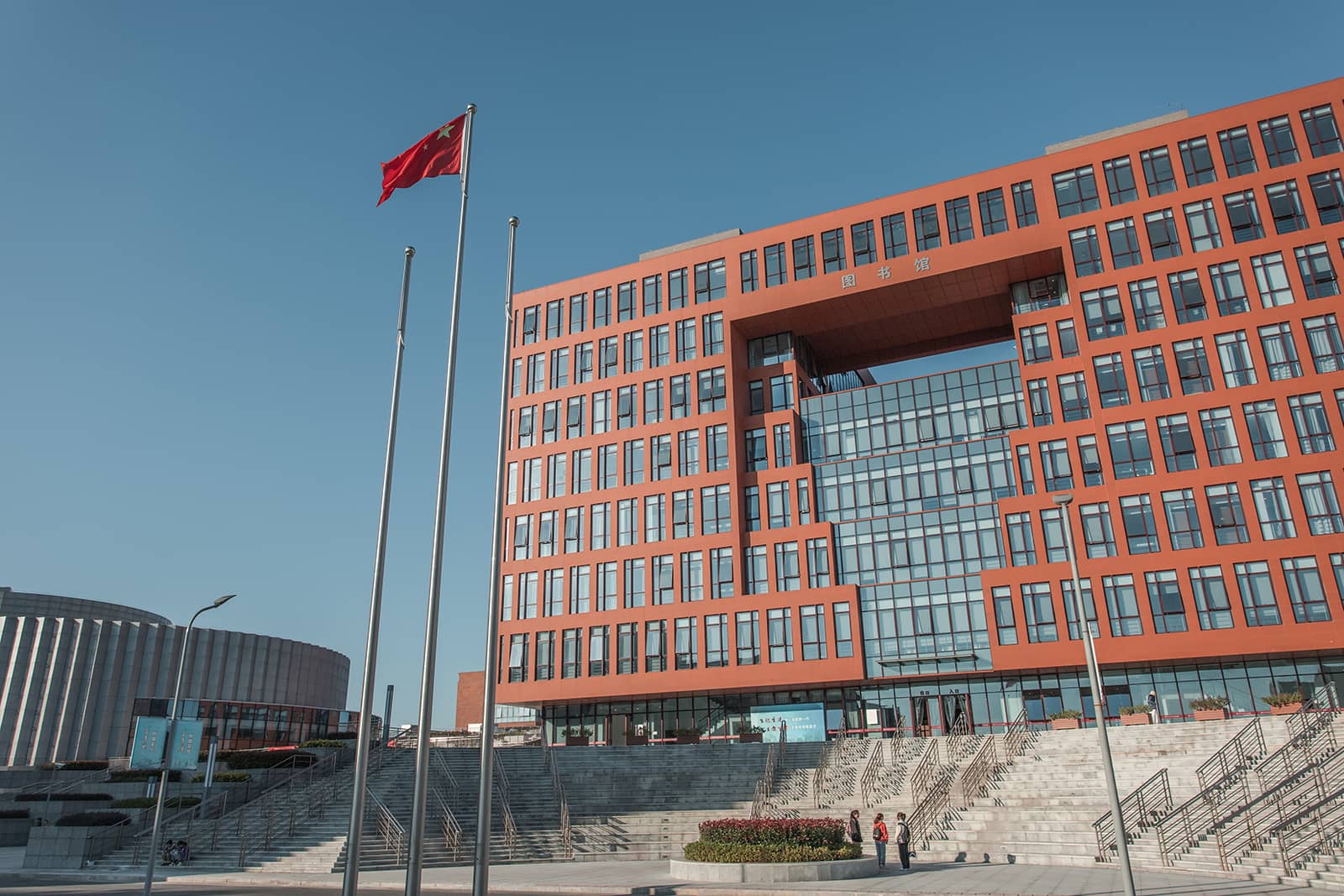 All rights reserved. No part of this article may be reproduced or retransmitted in any form without prior permission of www.lopochina.com