Project: New Park of the Chengdu Branch of the Chinese Academy of Sciences
Architects: China Southwest Architectural Design and Research Institute Corporate.Ltd
Chengdu Tianfu New Area Institute of Planning and Design Co., Ltd
LOPO Product: Glazed Architectural Terracotta (Total QTY: 30000 SQM)
Project Status: Under Construction
Located in Chengdu Science City, the project commenced its construction in October 2016 with an investment of RMB 2.4 billion for Phase 1 of the project. The total planning area of the project is approximately 680,000 square metres, among which, the total land area of the Science Park is about 350,000 square metres. Upon completion, seven research institutes and high-tech enterprises of the Chengdu Branch of the Chinese Academy of Sciences will be relocated here, including biomedicine, mountain ecology, basic physics, information technology, organic chemistry, optoelectronic technology, advanced manufacturing, comprehensive support service and postgraduate education. Currently, the project is still under construction.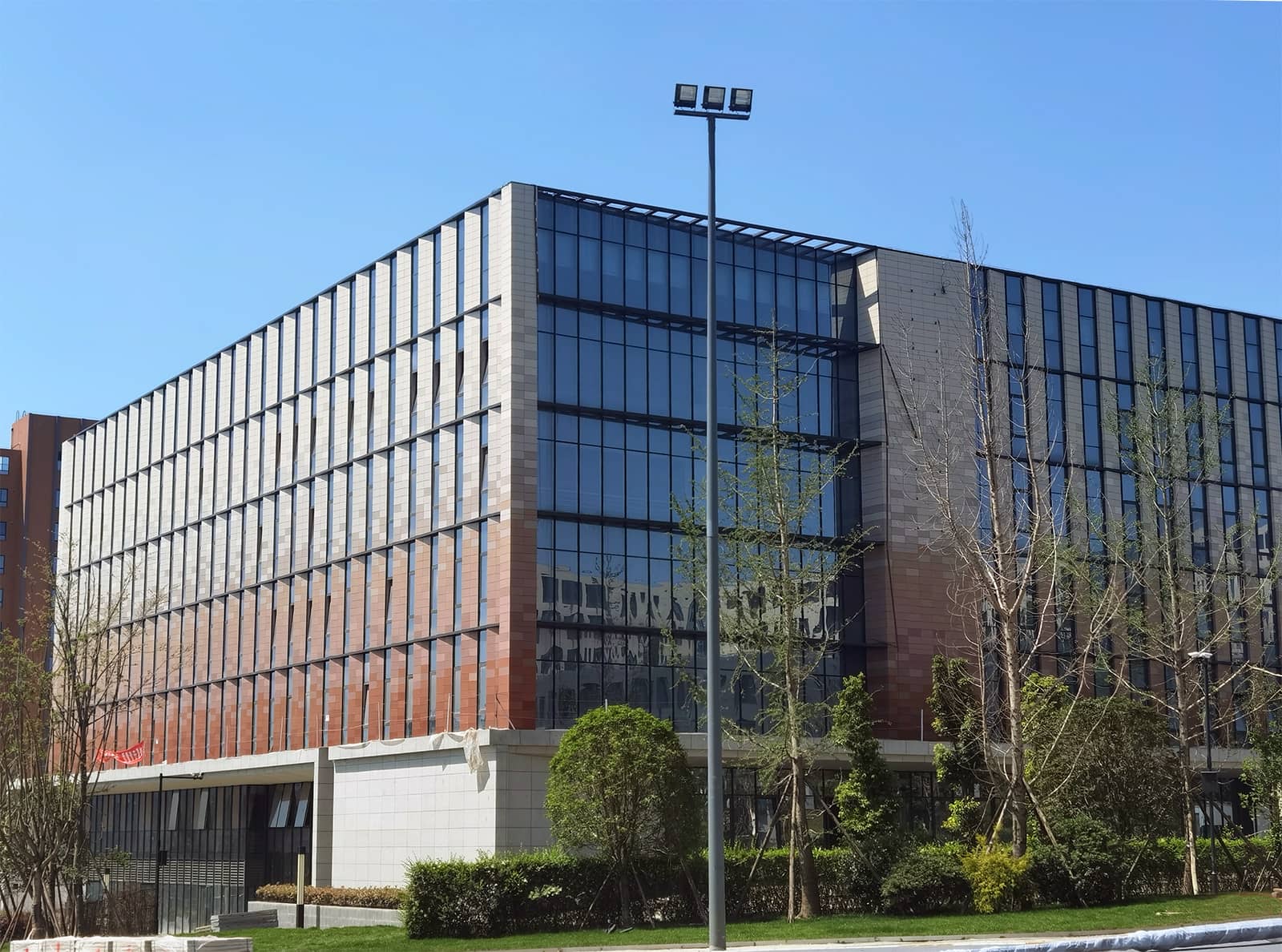 The buildings are designed and built in accordance with the plans of the different design institutes and comprise 16 separate buildings. In order to strike a balance between a sense of unity and harmony without uniformity among the buildings in the vast park, the architects and LOPO China co-designed and produced eight different matt glazed terracotta in white, grey, pink, orange, light red and dark red, with a width of 300mm, 400mm, 450mm, 600mm and a thickness of 22mm and 30mm respectively. In terms of the construction of the façade of each building, the glazed terracotta facades are arranged in a random order from the bottom to the top of the building, from dark to light colours, with the different-coloured elements scattered upwards as if they were photographic pixels. The different widths of the panels and the various densities of the colours used in each building give the façade a sense of rhythm and a different visual impression, bringing a sense of vitality into the park.
Glazed Terracotta Panels offer infinite design possibilities for building facades in terms of colour richness and flexibility of application. LOPO China boasts the competence and expertise to create a customized colour for each project.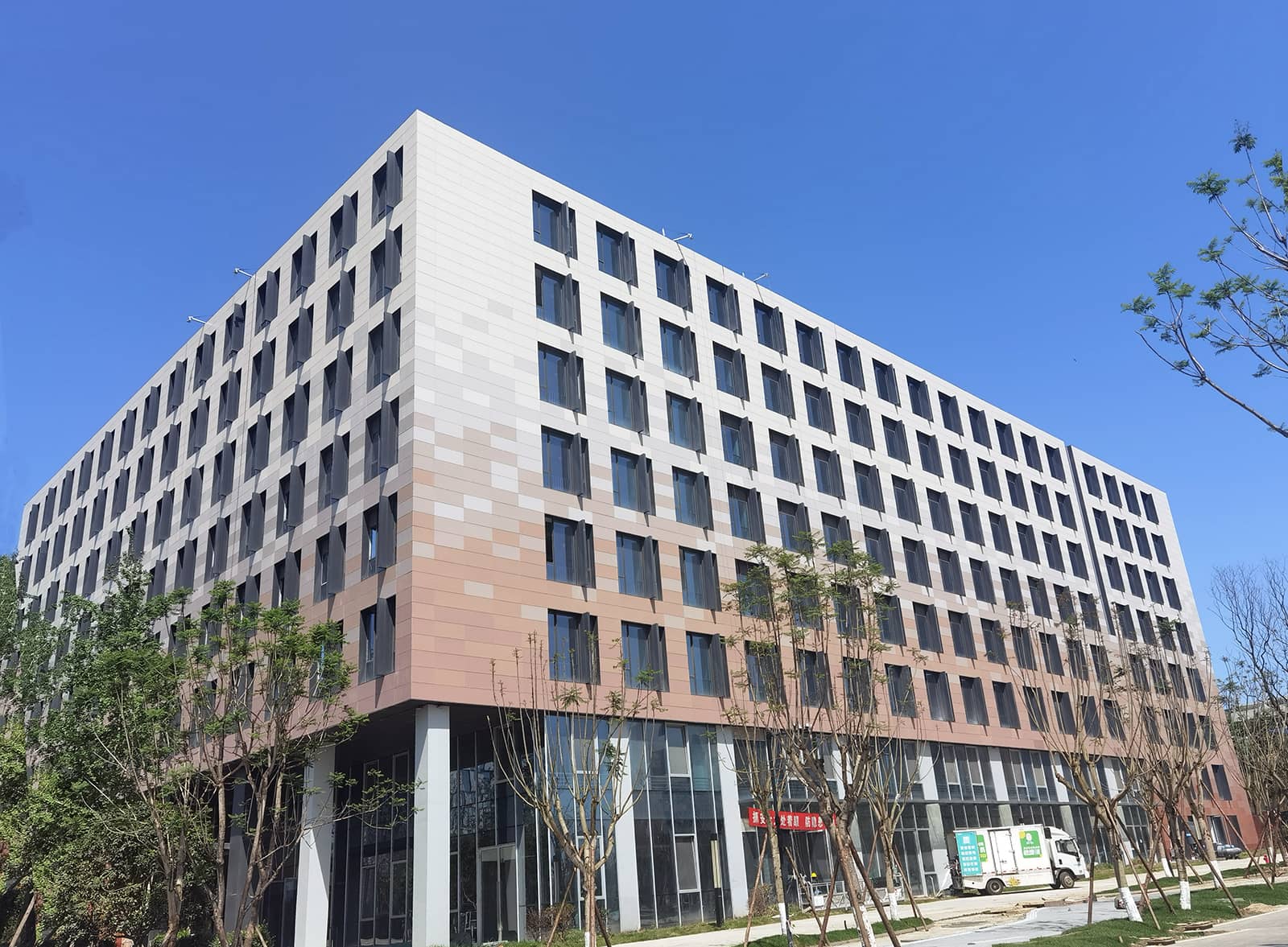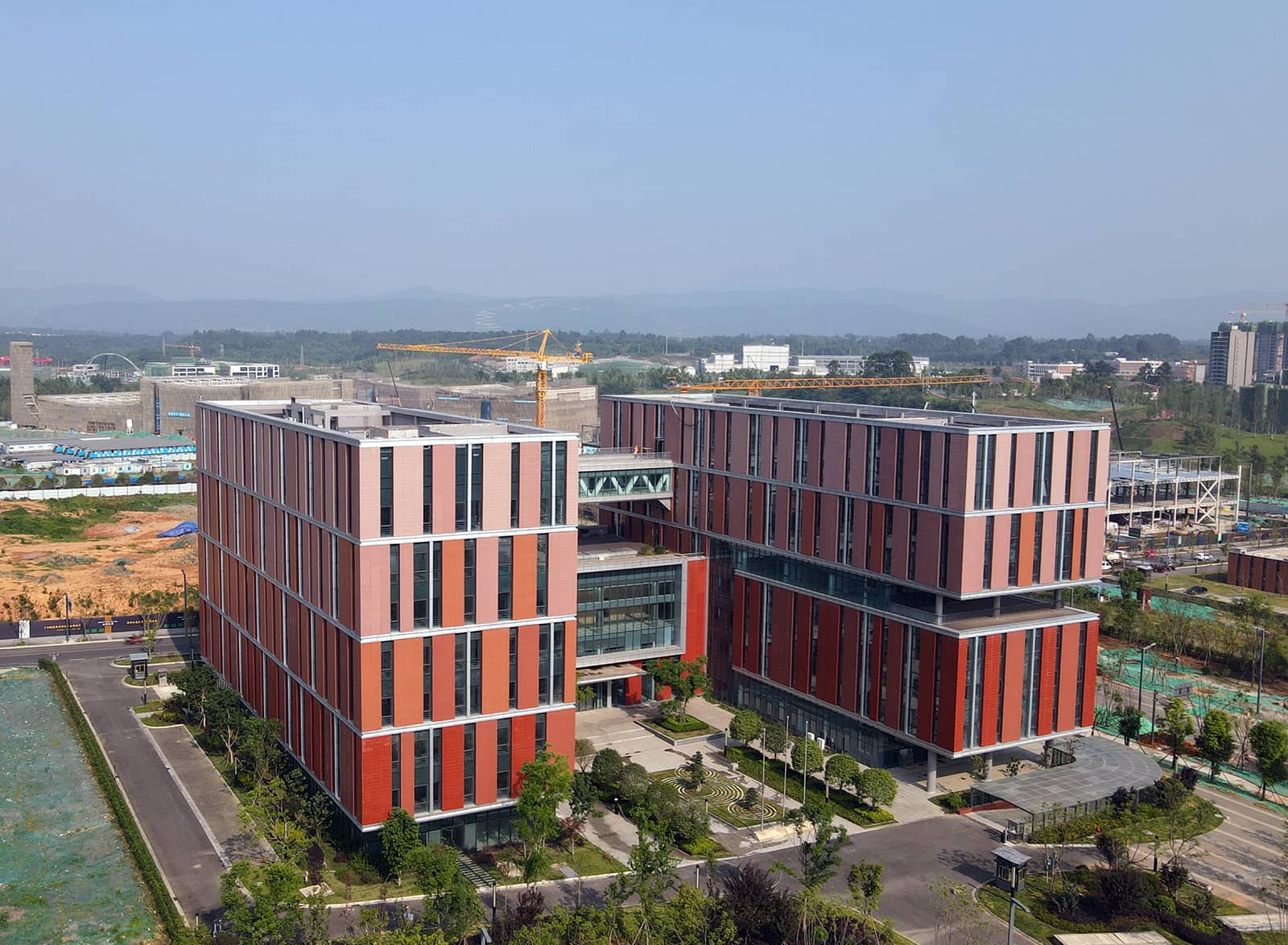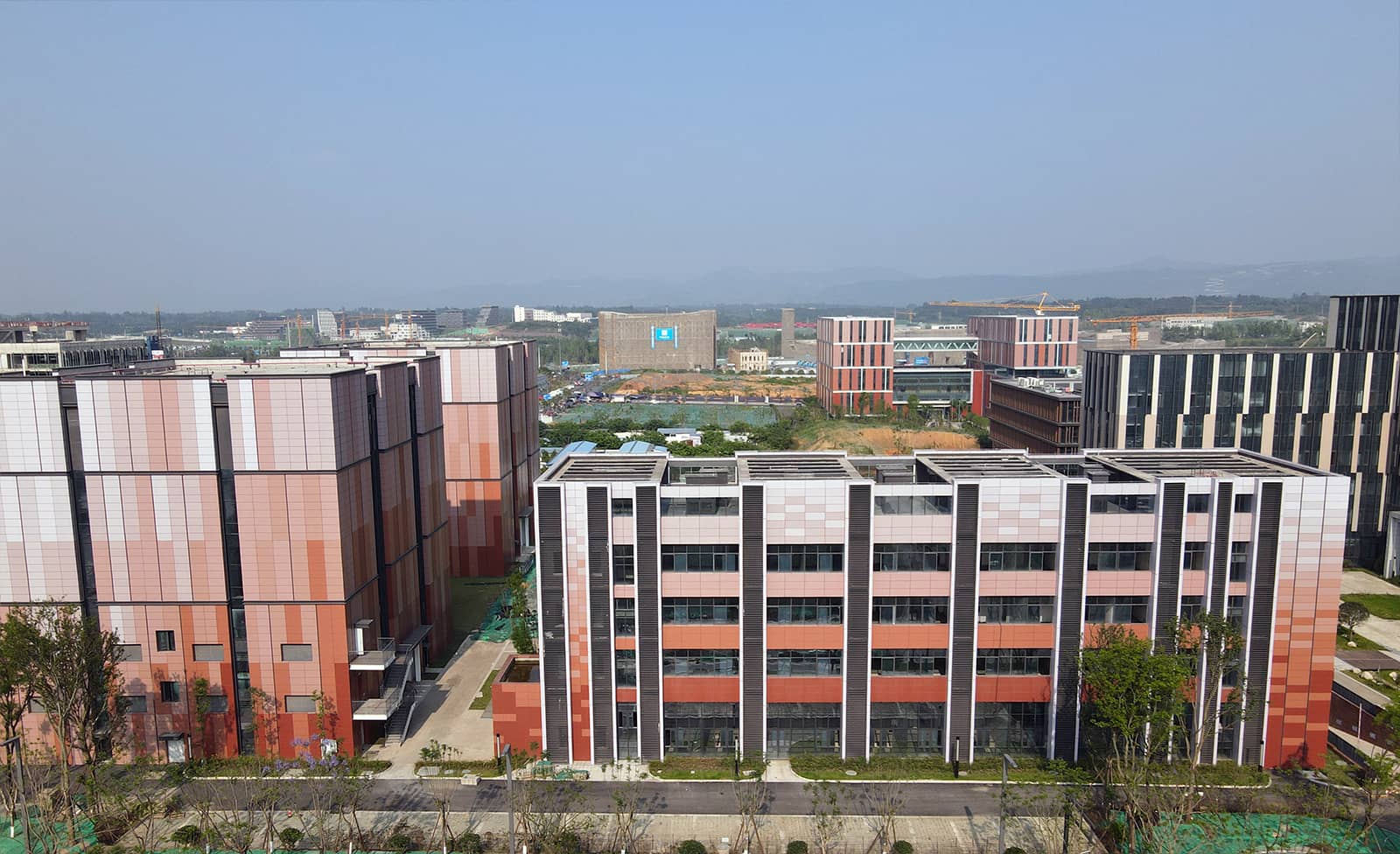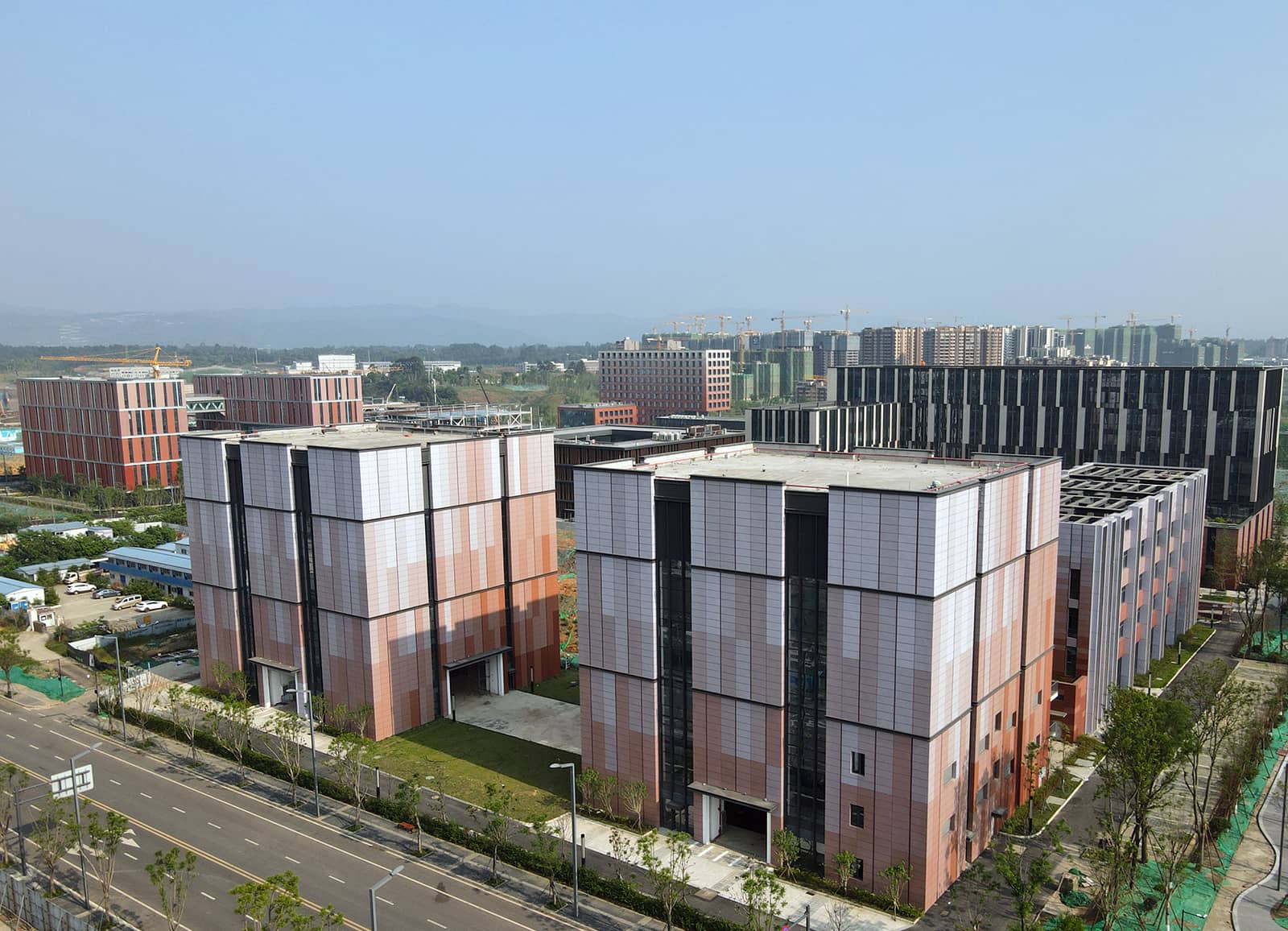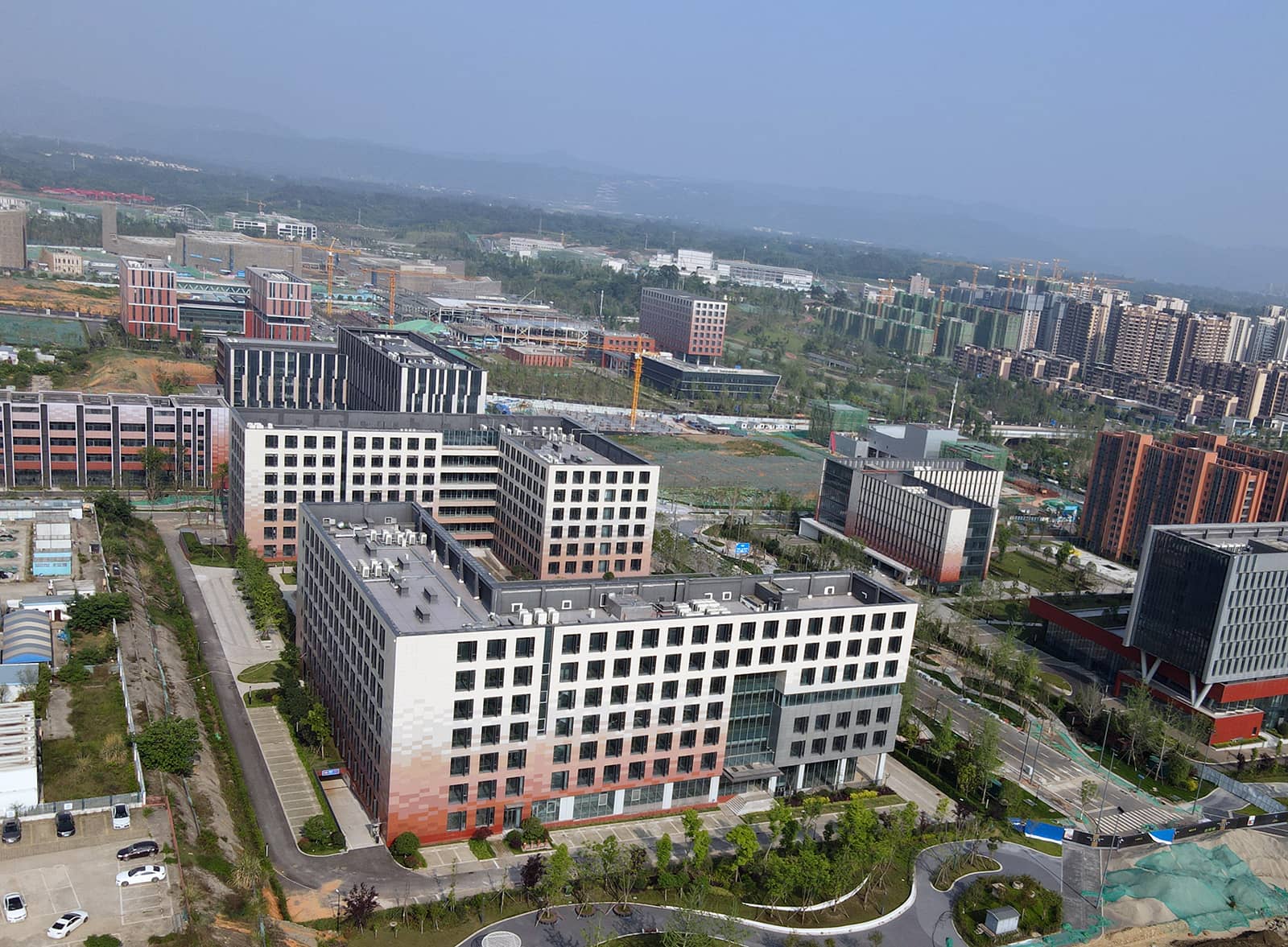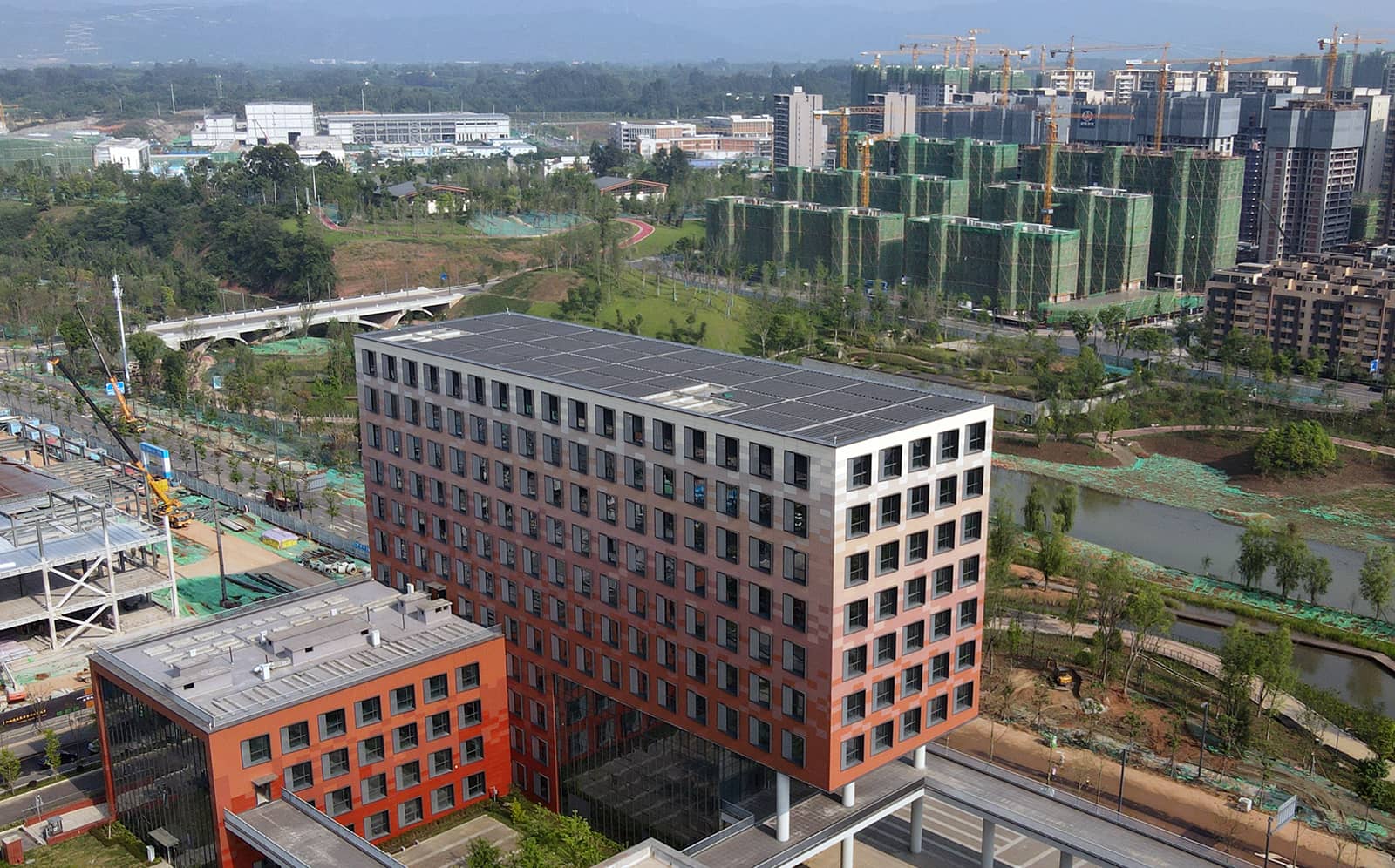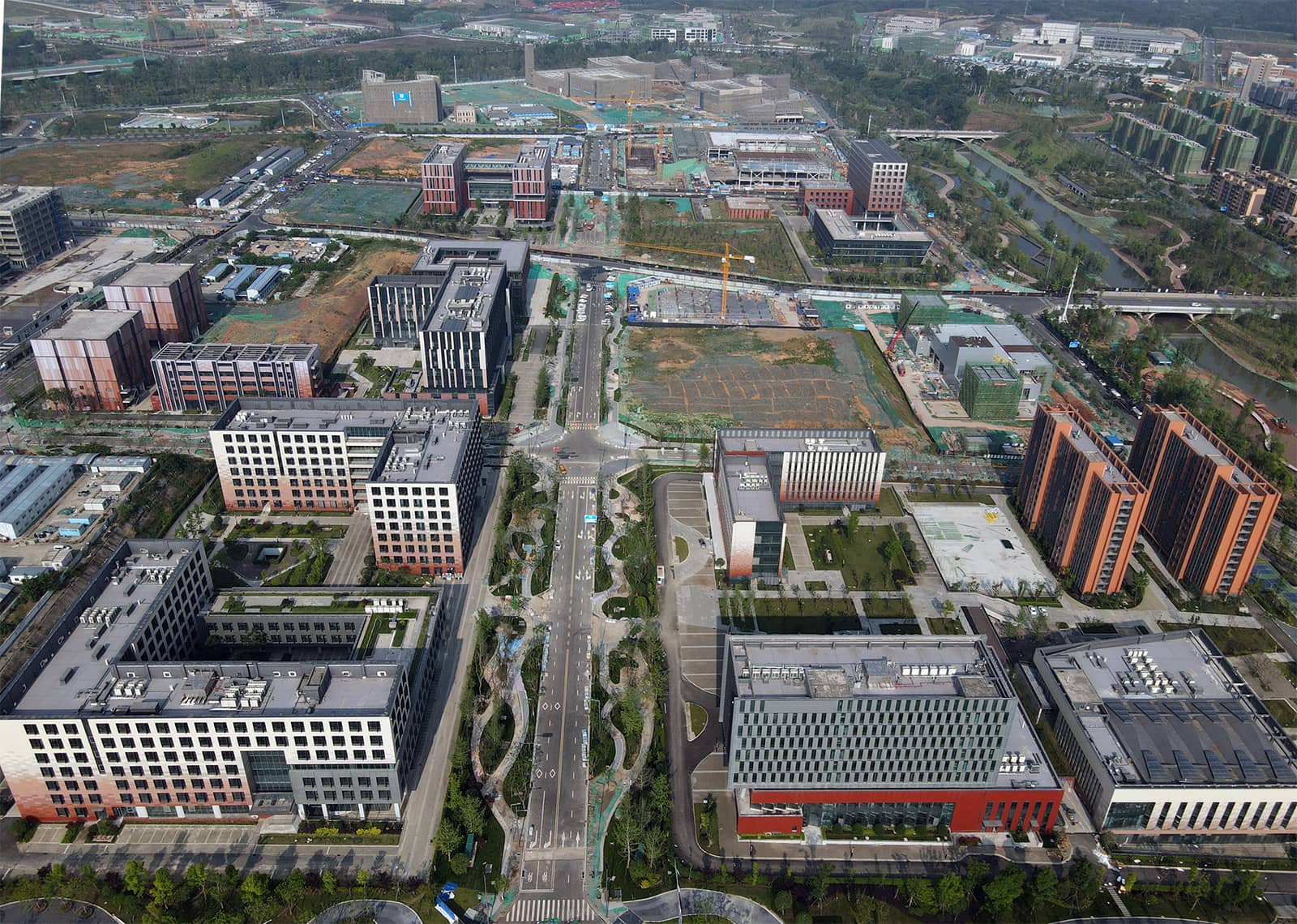 All rights reserved. No part of this article may be reproduced or retransmitted in any form without prior permission of www.lopochina.com