LOPO Terracotta Project: Oriental Wisdom Valley
Architects: Tongji Architectural Design (Group) Co.,Ltd. / TJAD
Type: Service Trade Industrial Park
Terracotta Product: H300xT30mm, H 450x T30mm (12000 SQM)
As a high-end industrial park in the Weihai Economic and Technological Development Zone, the project is located at the heart of the development zone. Covering an overall floorage of 1.26 million square meters, it features a total investment of RMB 8 billion, with its priority given to the development of five major industries: technology research and development, service outsourcing, information technology, e-commerce and headquarters economy. At present, the park has completed the construction of 550,000 square meters of buildings for 24 enterprises, some of which are already in use.
The park's building are designed in a courtyard style, with high-rise and low-density architectural style, which makes it a high-quality ecological park. Each building faces south and is carefully arranged by different industrial sectors. The buildings are well-connected with each other, with a landscape corridor runs through the whole park. It links various nodes and clusters in the park while creating an efficient, convenient, enriching experience and eco-friendly vibe.
LOPO is responsible for the four high-rise buildings (two completed and two under construction) in the cross-border e-commerce section, which lies on the west side (the most vibrant area) of the park. The north and south facades are cladded in tangerine-color Terracotta Panels (300mm high, 30mm thick), while the east and west facades are cladded in triangular aluminum alloy panels to create a separation from the glass curtain wall. The slim and minimalist vertical façade textures bring a sense of lively rhythm to the building.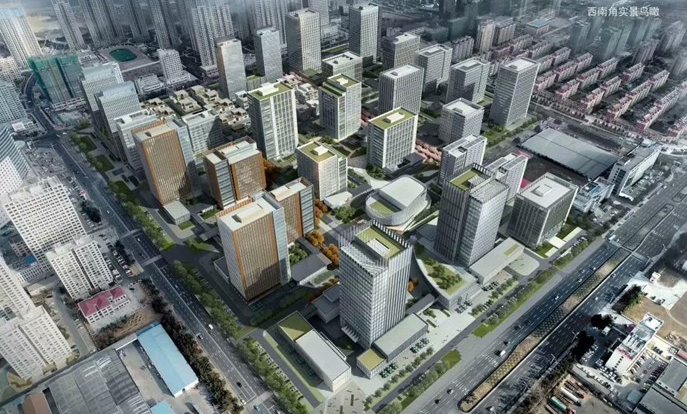 Architectural renderings @TJAD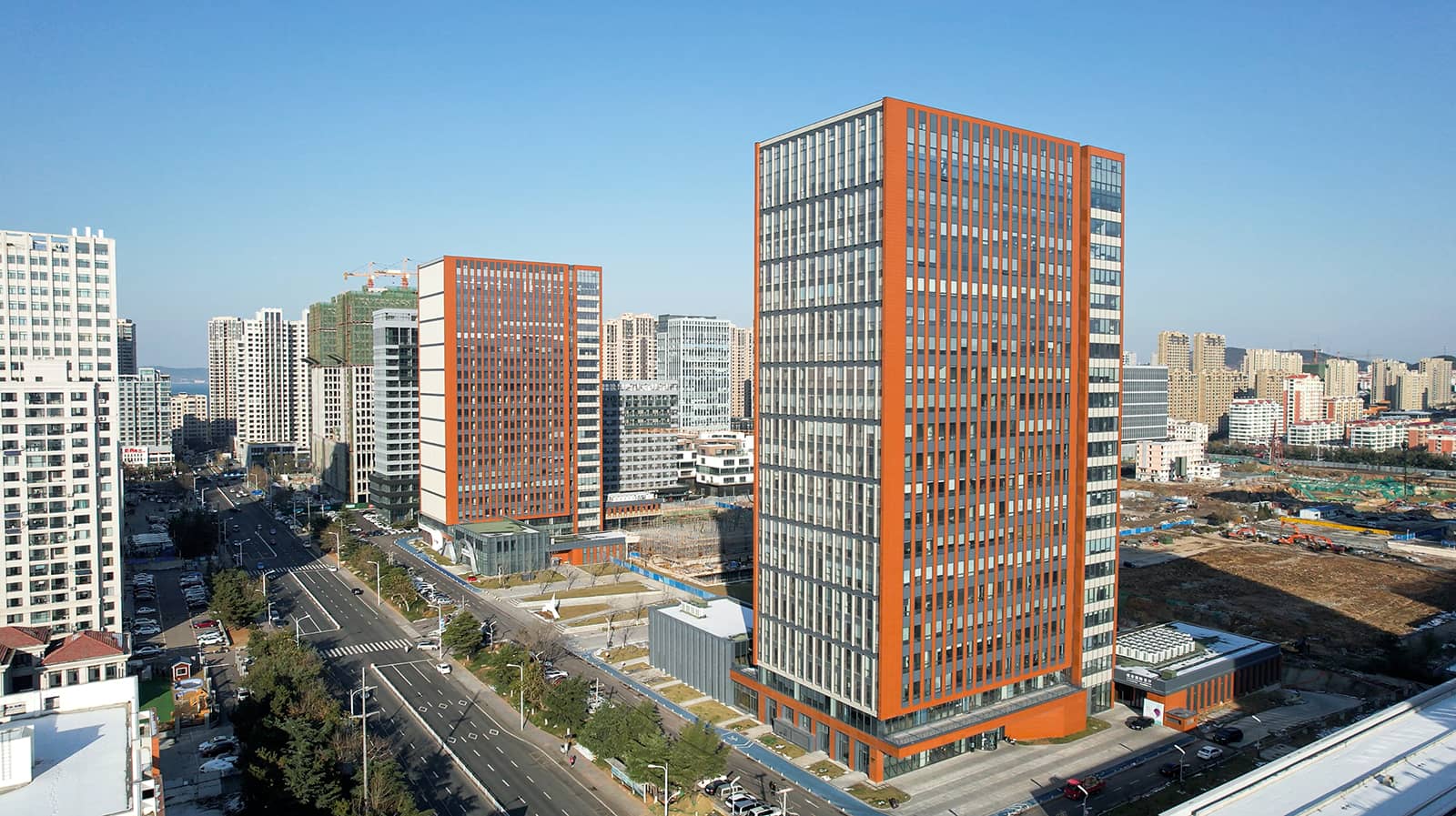 Terracotta claddings are environmentally friendly façade materials made from natural clay fired at high temperatures. The warm and gentle texture of the material makes it possible to blend harmoniously with aluminum alloy, glass and natural stone in the decoration of building façades. It boasts good expressive power, making it an ideal choice for both large-area decoration or local embellishment. In this project, the light, medium and dark grey aluminum alloy façades, grey and blue glass, and tangerine-color, glazed terracotta mutually reinforce each other, adding to superb charm to the project.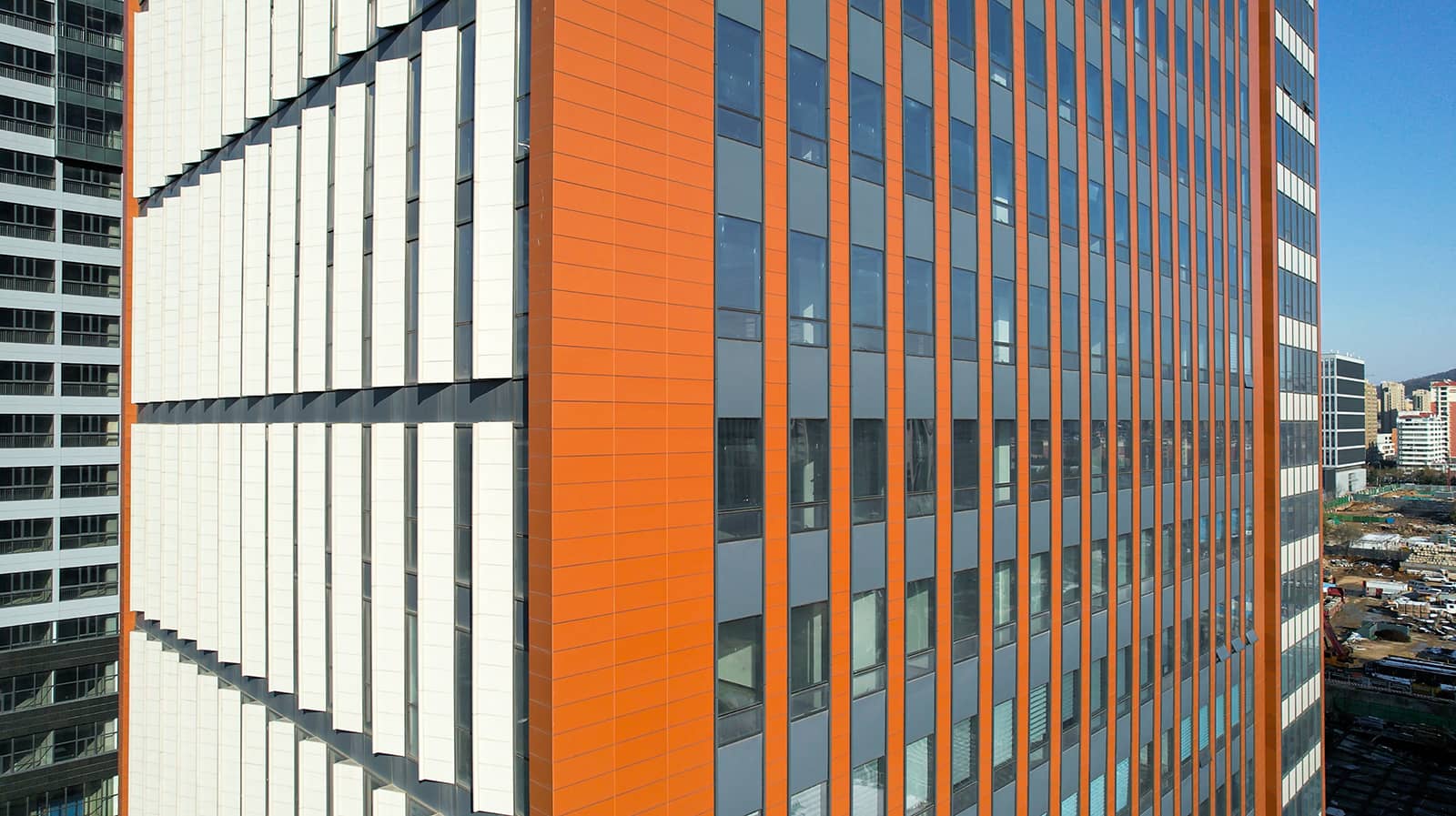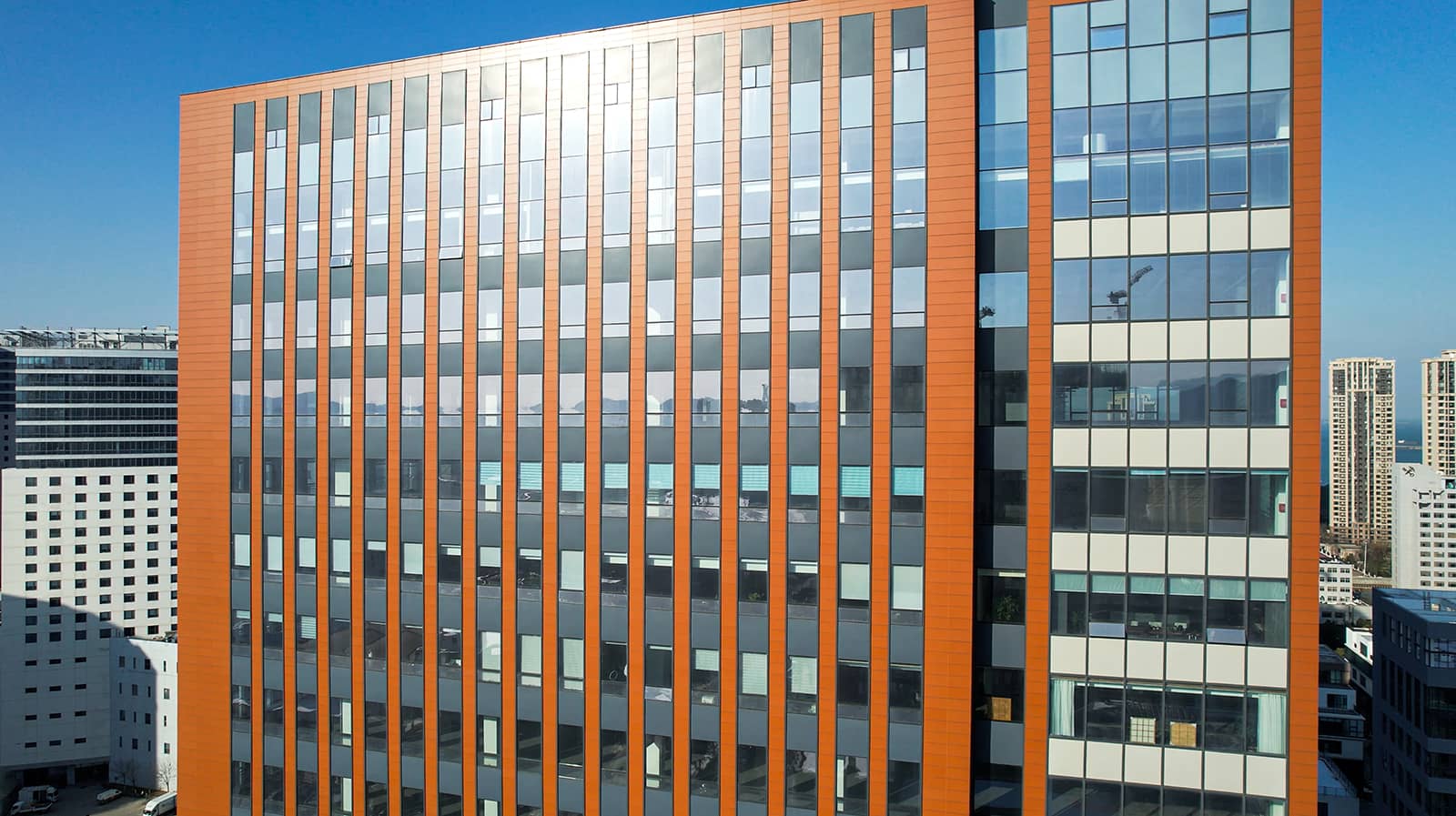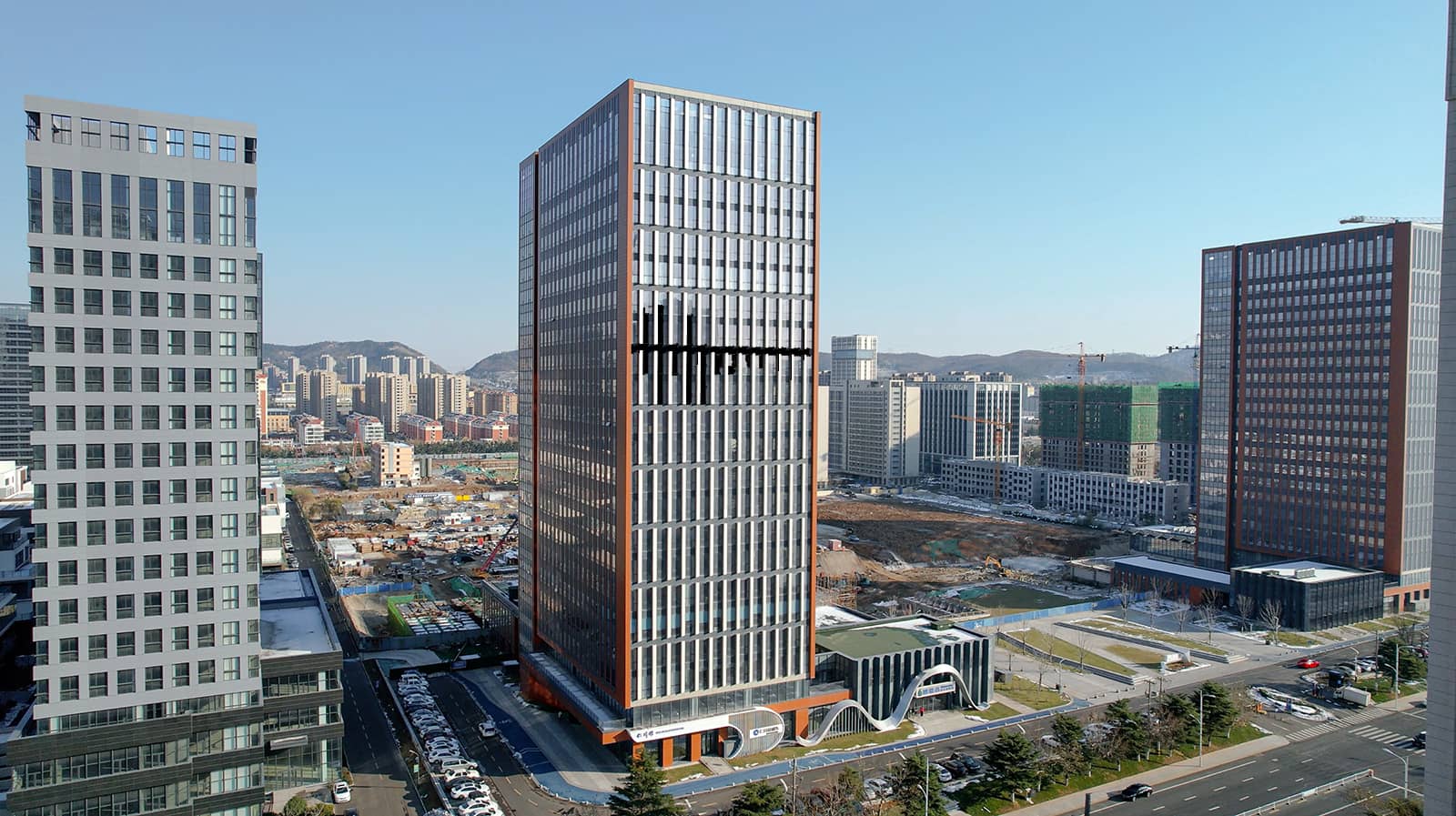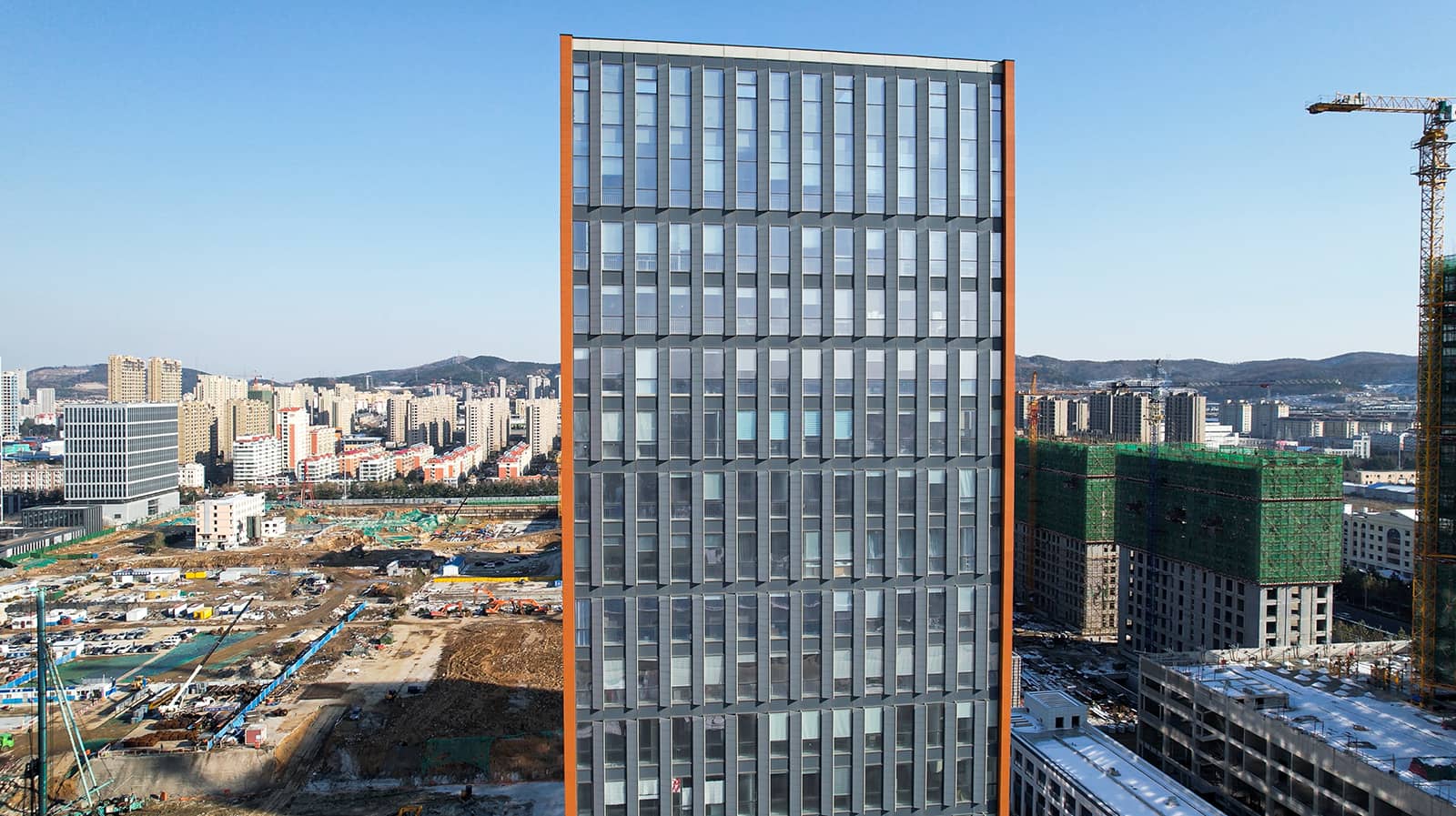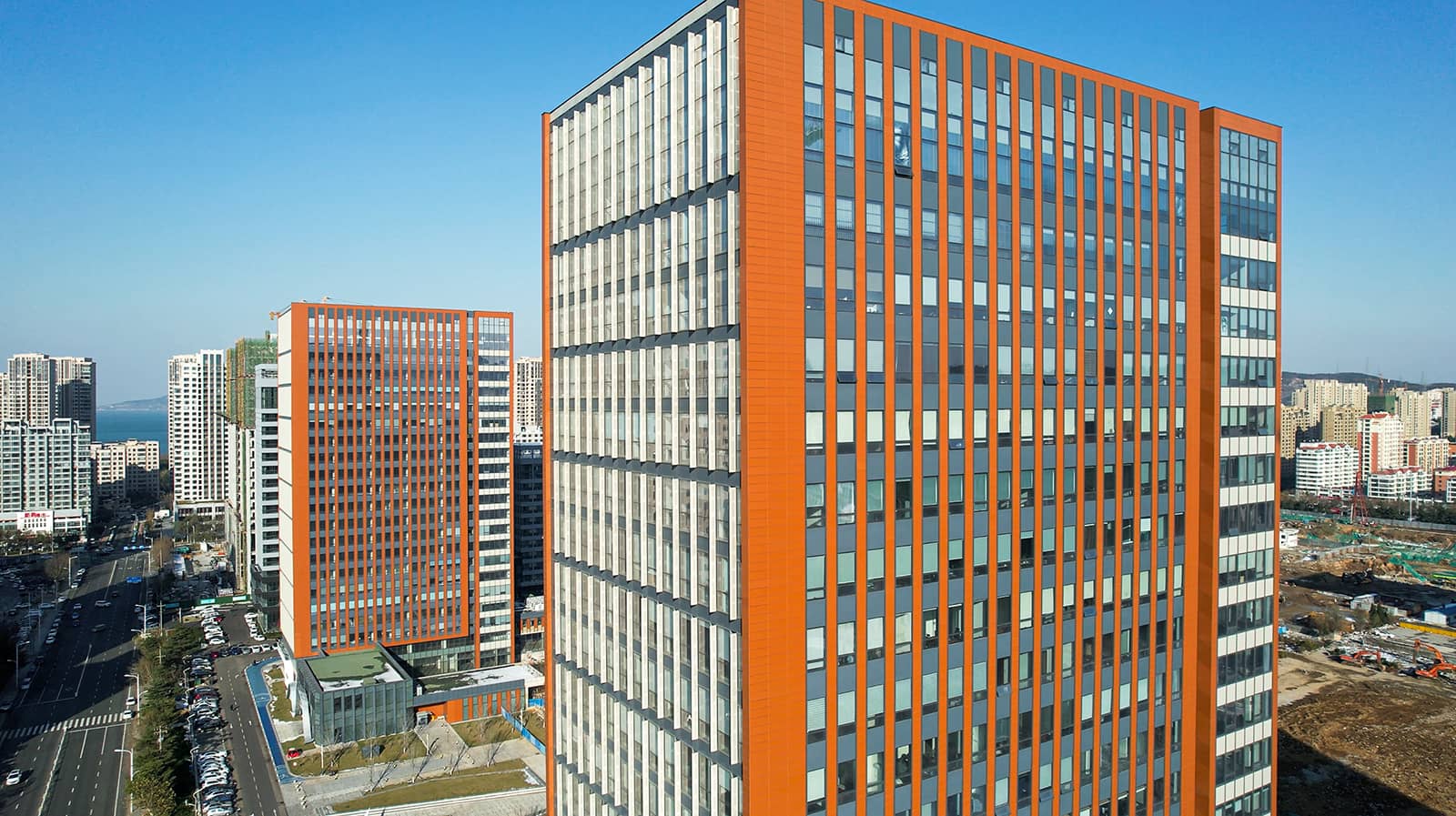 All rights reserved. No part of this article may be reproduced or retransmitted in any form without prior permission of www.lopochina.com