LOPO Project: People's Cultural Palace of Zunyi City
Architects: China Southwest Architectural Design and Research Institute Corp., Ltd
Leading Architects: Li Xiongwei, Wen Jiang
The project of People's Cultural Palace of Zunyi City covers a total area of 26,680 square meters, with an overall floorage of 25,321.2 square meters. It includes an underground floor and five floors above ground, featuring exhibition halls, conference rooms, swimming pools, chess and board game rooms, badminton courts, basketball courts, and soccer fields, etc. It is a multi-functional project that brings together entertainment, education, training and learning.
The project site is relatively well-structured in terms of its shape, with a rectangle that is long from east to west and short from north to south. With regard to the project planning, as the site is located at the road intersection, to minimize the influence of the road traffic on the project, the architects designed a circular conference hall as a transitional zone. In this way, it will not block the sight of the drivers and pedestrian that moves on both sides of the road. The main building is triangular in shape, thus, forming a sharp visual contrast with the circular-shaped conference hall.
The scheme takes the circle and triangle as the theme, aiming to create a simple and magnificent image of the Cultural Palace. The form of the building follows the characteristics of the base and blends well into the urban environment. The layout design coordinates well with the combination of main building space. While highlighting the proper functions of overall project, it renders the organic relationship between the building and the city in a perfect way.
In response to Zunyi's deep cultural heritage in the Chinese history, the architects choose LOPO red Terracotta Panels as the cladding for the building façade. The main building is separated by the natural flat and the horizontally oriented installation of combed surface terracotta, creating a regular and orderly façade. The multifunctional hall at the front of the main building adopts the vertically oriented installation system of Terracotta Cladding on the curved façade, which fits well with the streamlined structure of the circular building.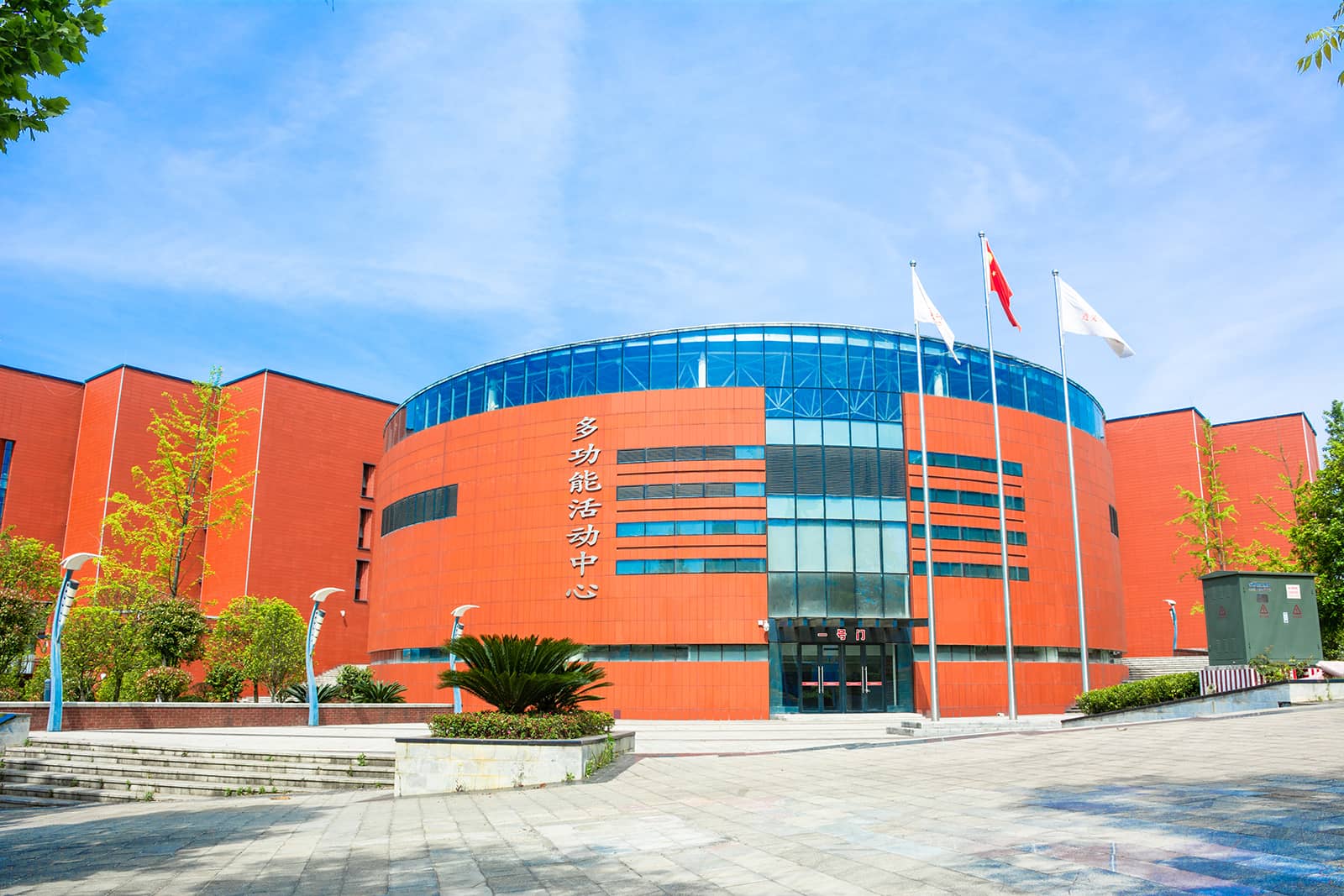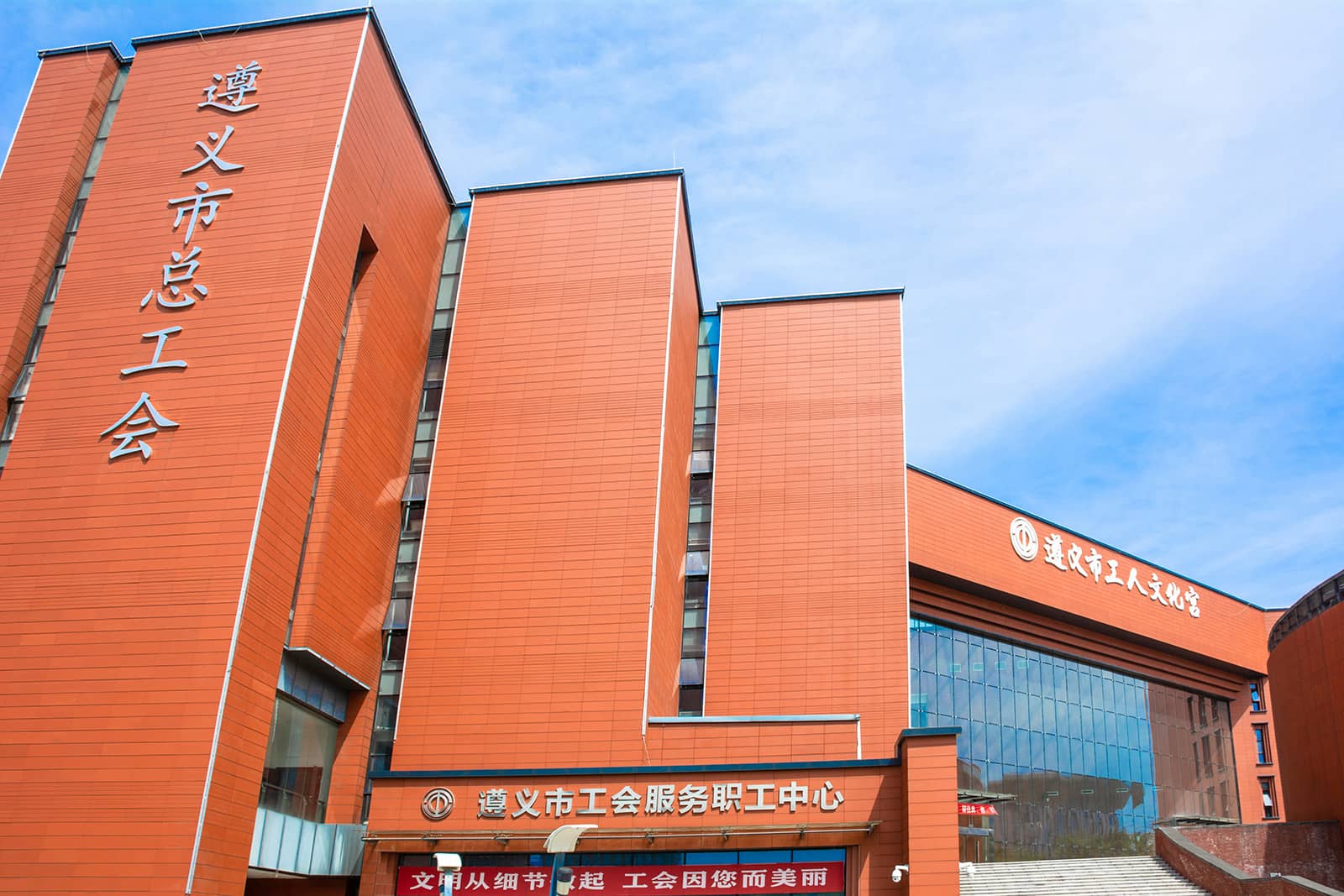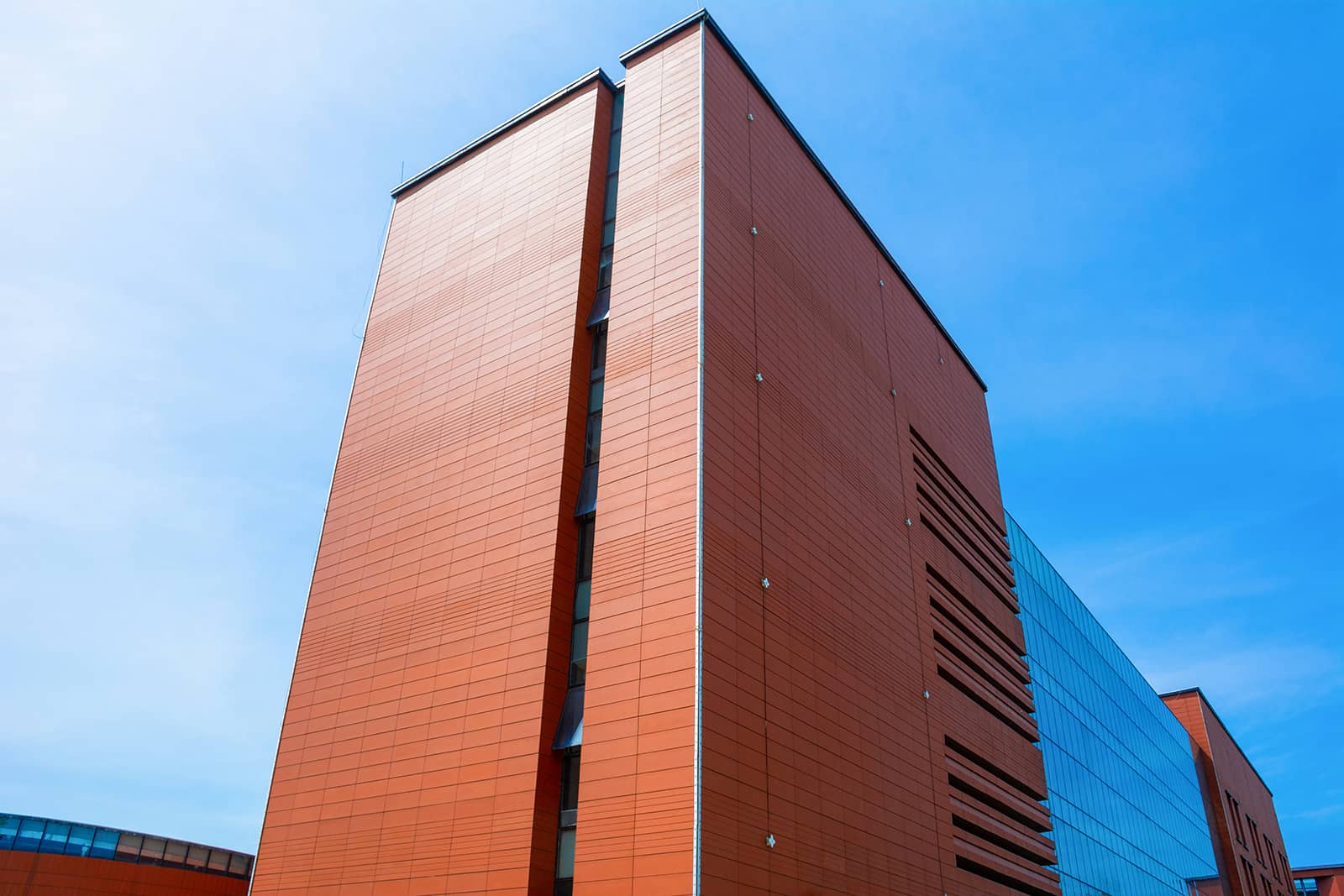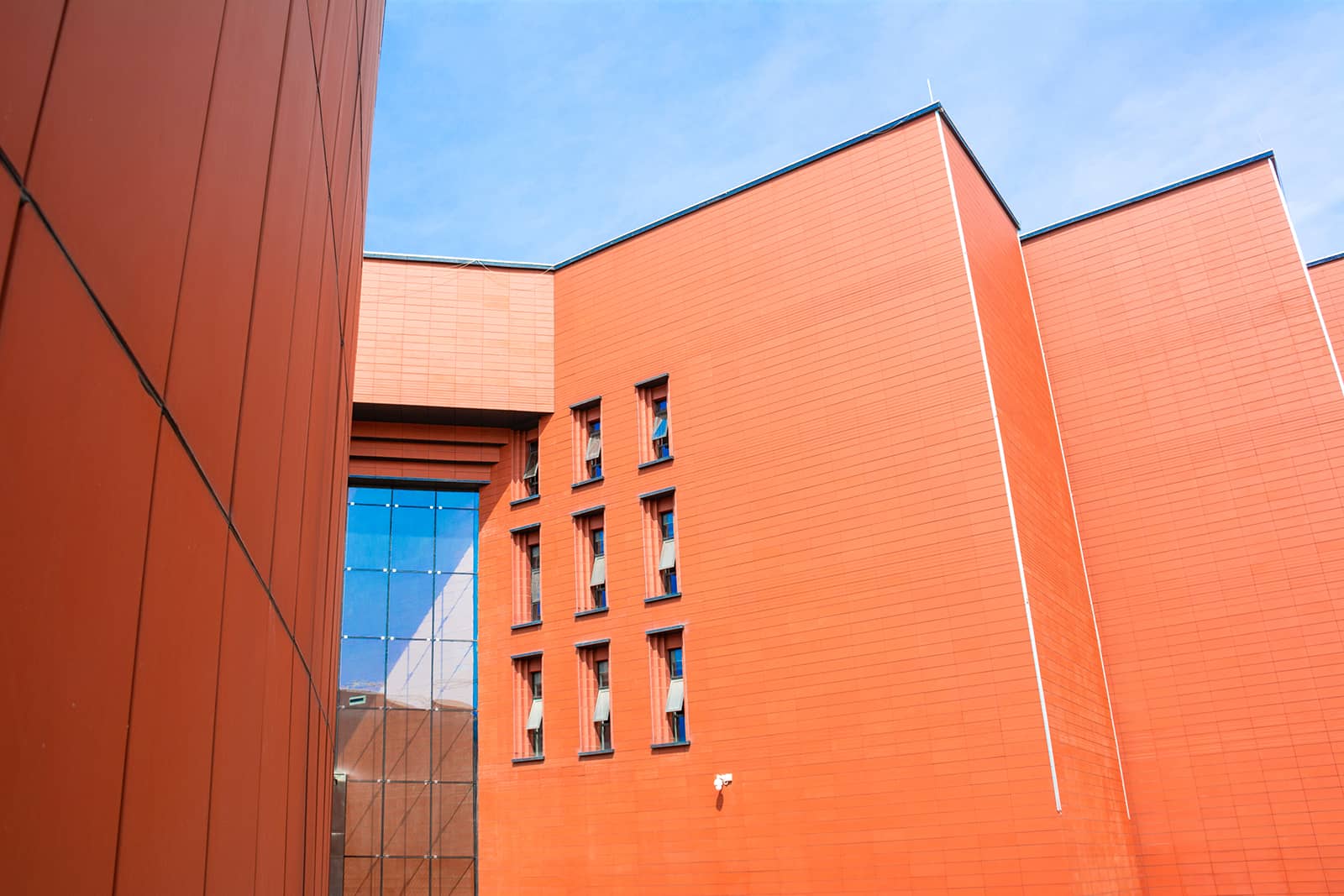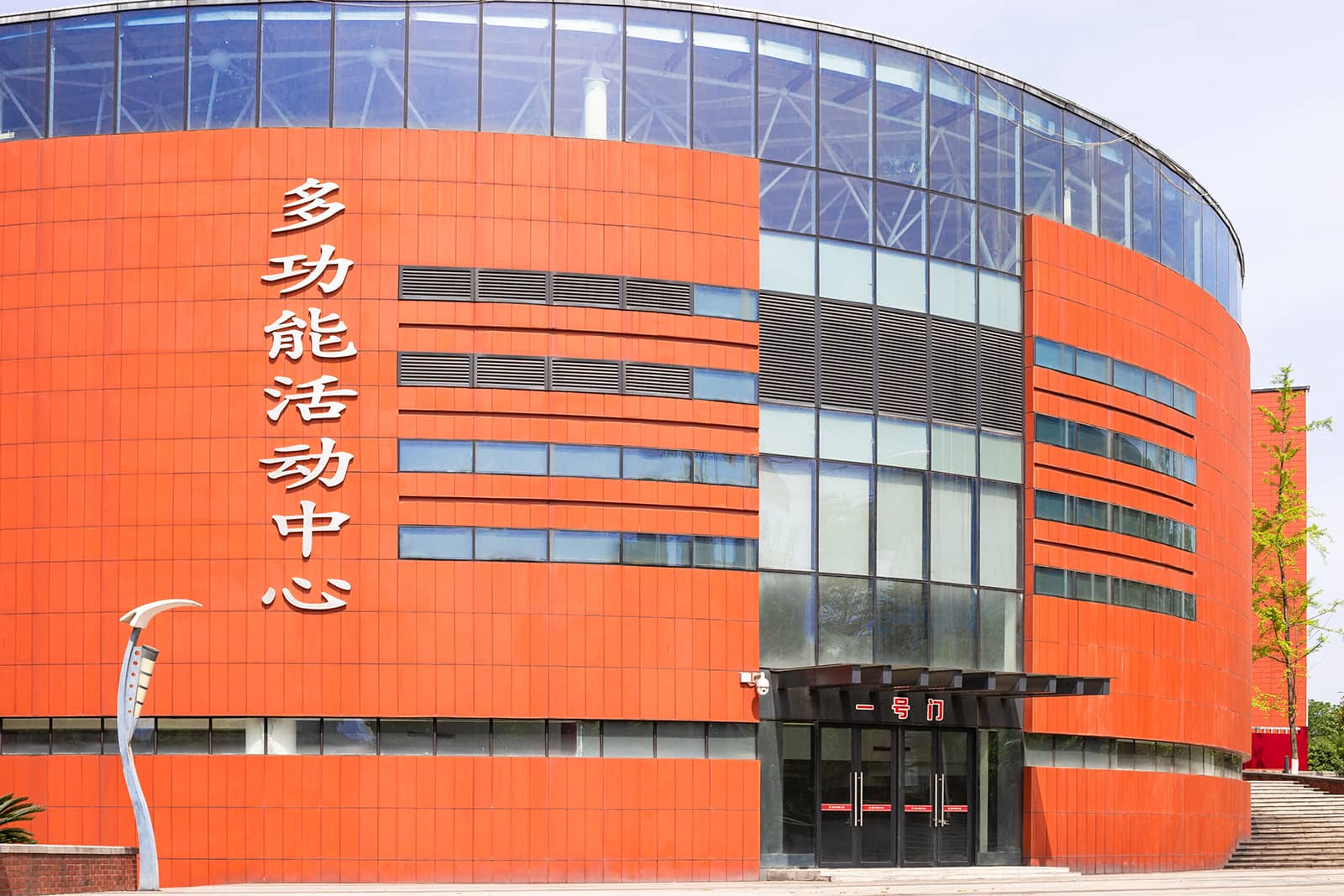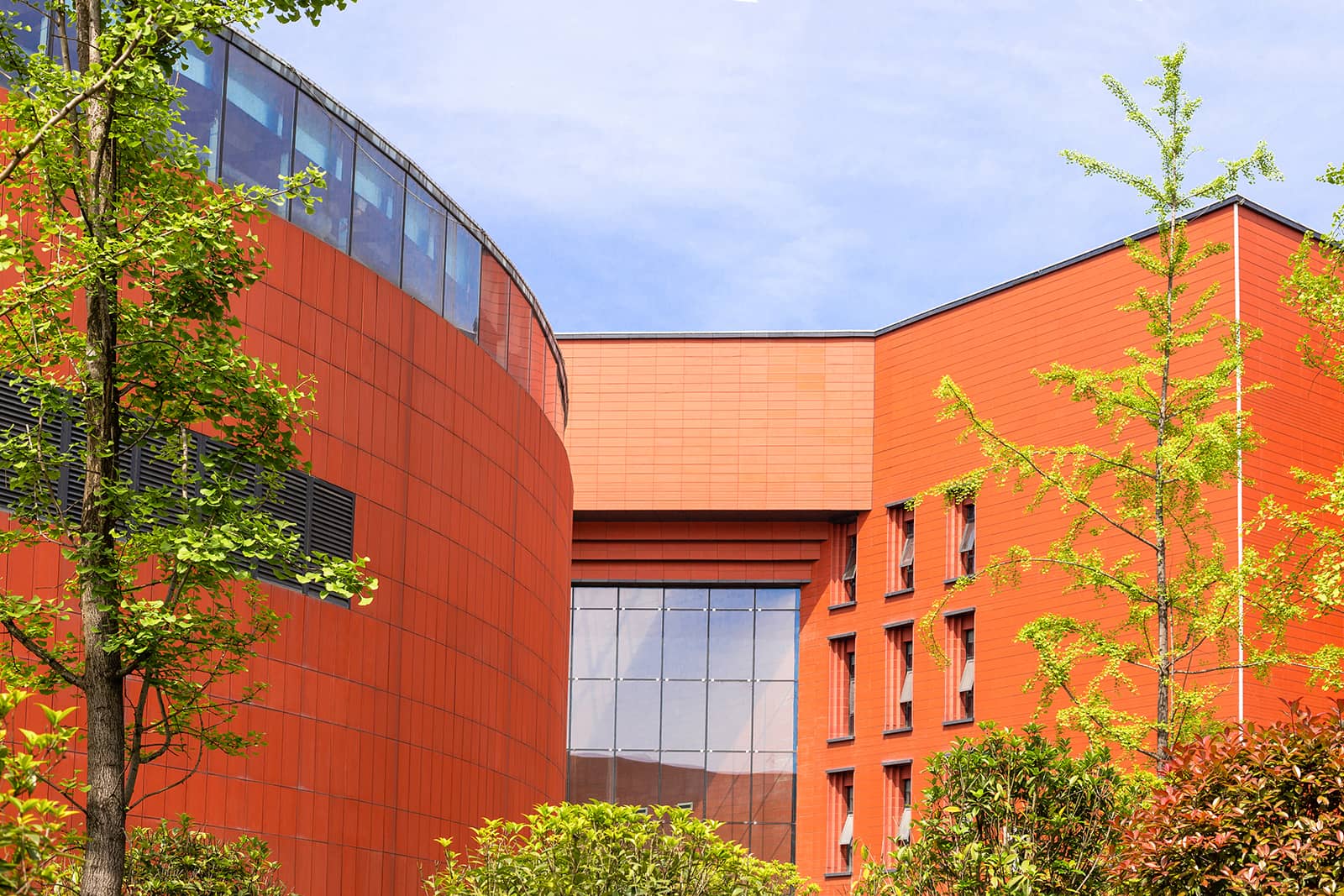 All rights reserved. No part of this article may be reproduced or retransmitted in any form without prior permission of www.lopochina.com