Project: State Key Laboratory of Qilu University of Technology

Architects: Tong Yuan Design Group Co., LTD.
Floorage: 50,363 ㎡
Location: Jinan China
LOPO Product: Glazed Terracotta in 20mm Thickness (Total Quantity: 12121 SQM)
The project is located near the west gate of Qilu University of Technology. Situated to the west of the library and south of the teaching building, it aims to address the problem of inadequate experiment and research facilities for the key disciplines of the university.
The building was designed to be consistent with other teaching buildings on the campus, with the building's form aligned with the overall style of the campus and the layout of the building interface, which unfolds horizontally in an east-west direction. The main body of the building is divided into two sections, north and south, to fulfill the major functions of the complex for key experiments and practice-based teaching. Simultaneously, a link between the north and south buildings is established through a 24-meter span overhead corridors.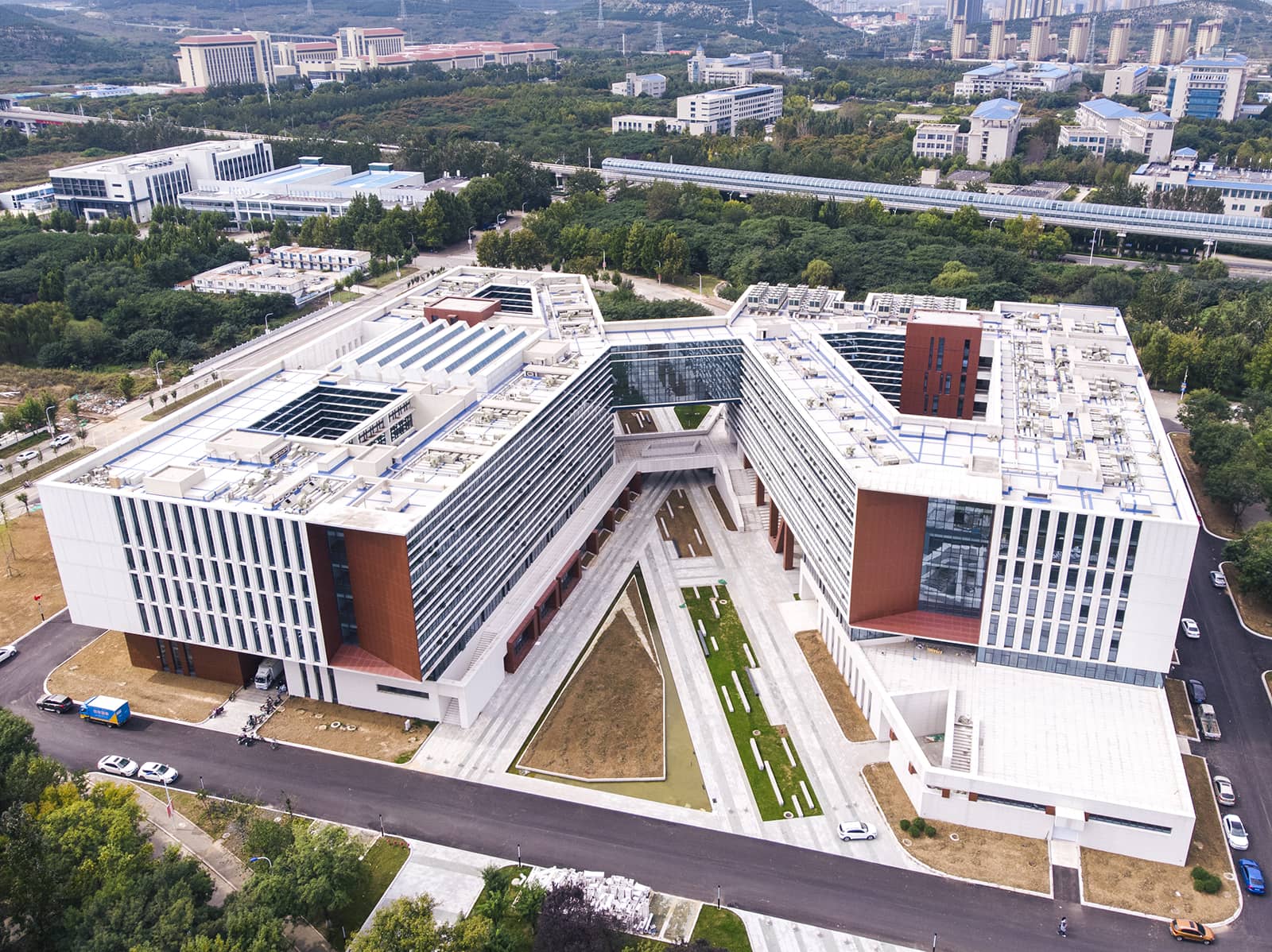 Aerial view of the Building
The building is organized into different functional spaces by means of a superimposed structure. The floating boxes above the first floor are used for teaching and experiments, while the space below the platform leverages processing and overhanging technique to create a semi-open space, offering more space for a wide range of activities.
The architects have taken into account the local climate and prevailing wind direction in the spatial layout of the building. By elevating the ground floor and maximizing the integration of the surrounding landscape into the different interfaces of the building, it achieves good air convection and lighting, thus creating a more natural, comfortable, environmentally friendly and energy-efficient learning space to the best of its possibility.
When it comes to the façade design, it follows the overall modern, simple and bright light color scheme of the campus, returning to simplicity and practicality wherever possible. It allows each façade to reflect its internal functional characteristics. The façade features a large area of white glazed Terracotta Panels and dark grey glass curtain walling. With some red stone dotted aluminum panels, it creates an elegant and light visual impression. The building's façade is made up of long, regular vertical windows, delivering a sense of discipline and order. The internal interface, which is cut through the center of the building, adopts horizontal lines to highlight the extension and permeability of the space. The internal void and external solidity of the building design allows more special tension.
Aerial Video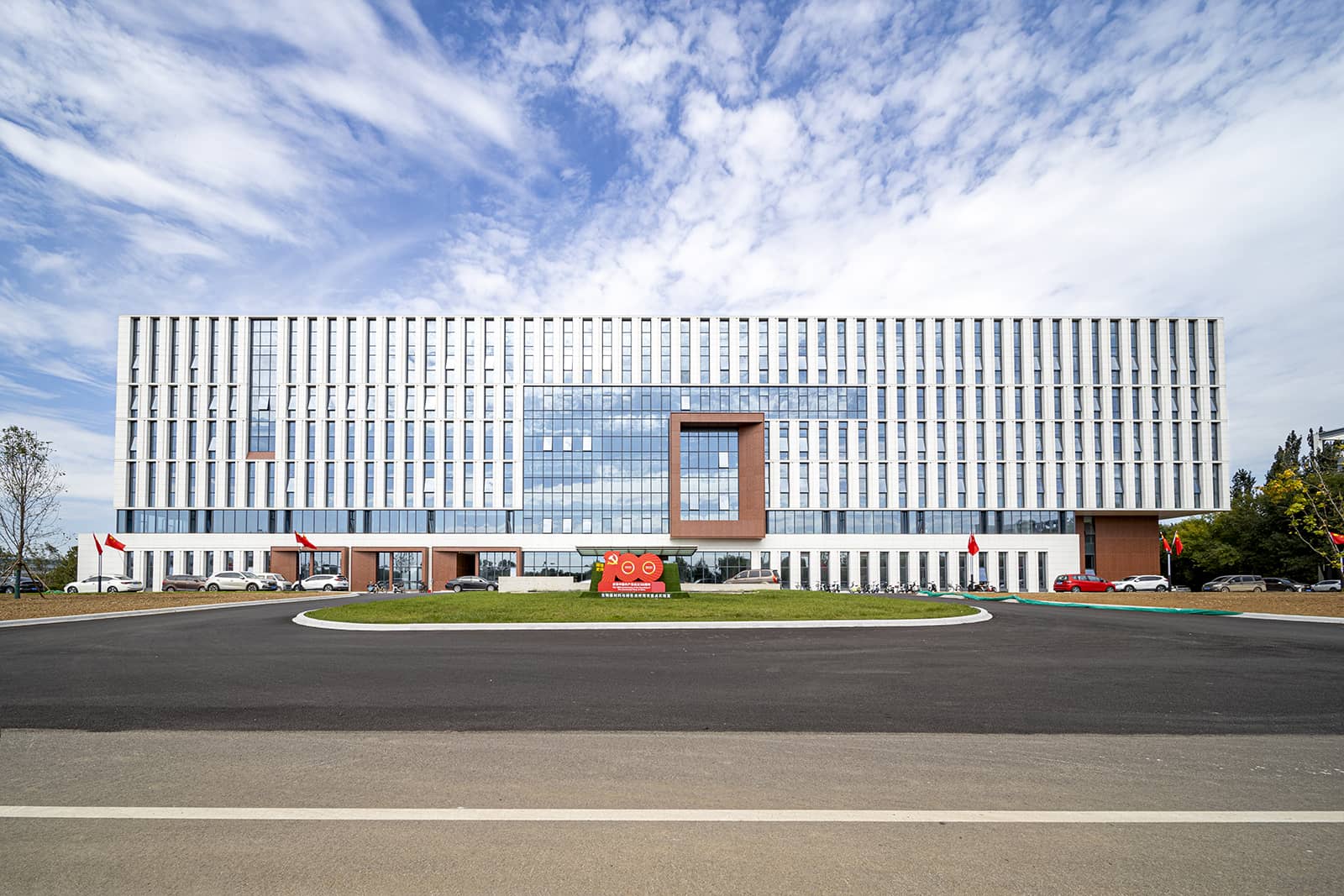 North Elevation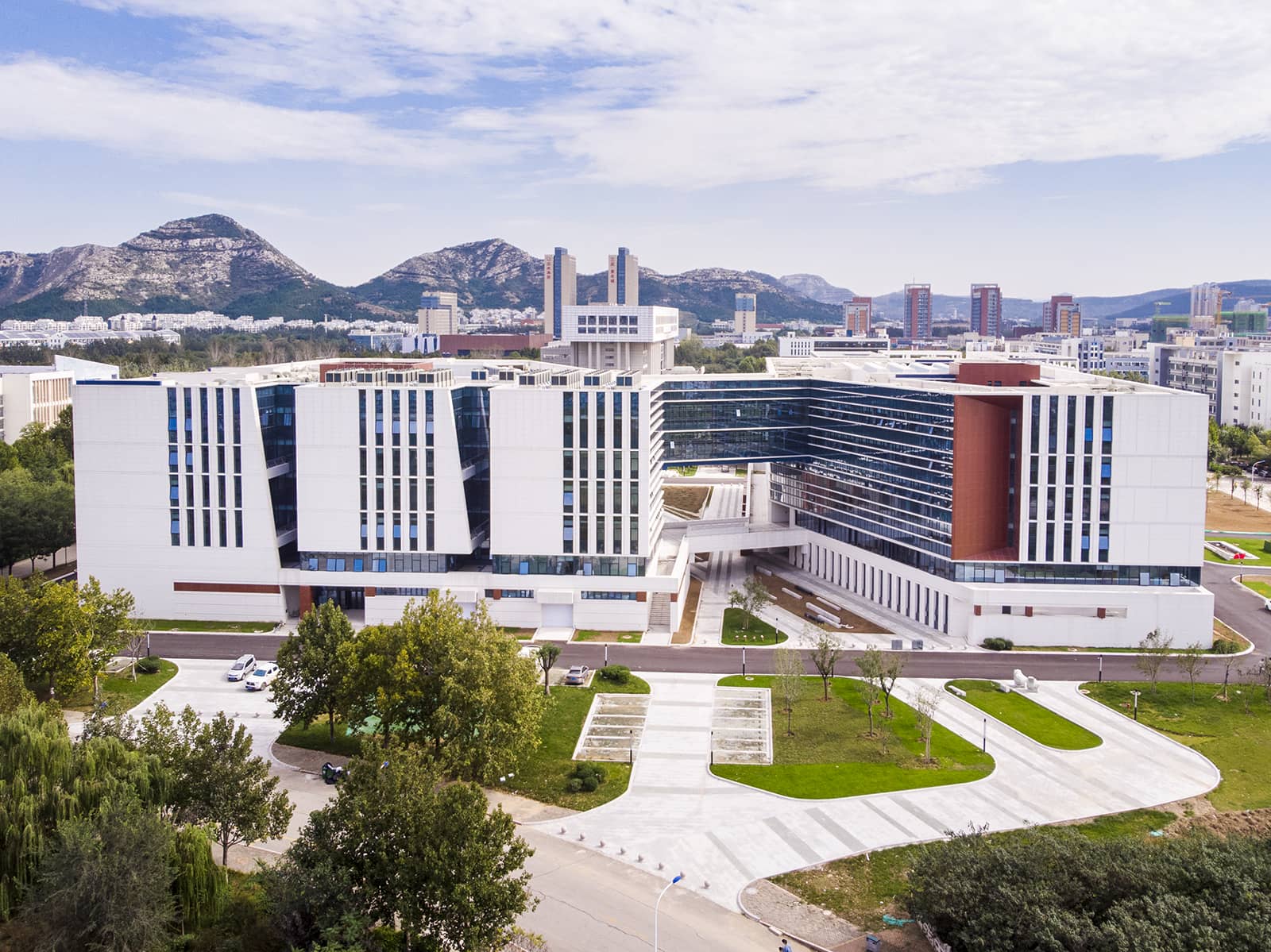 West Elevation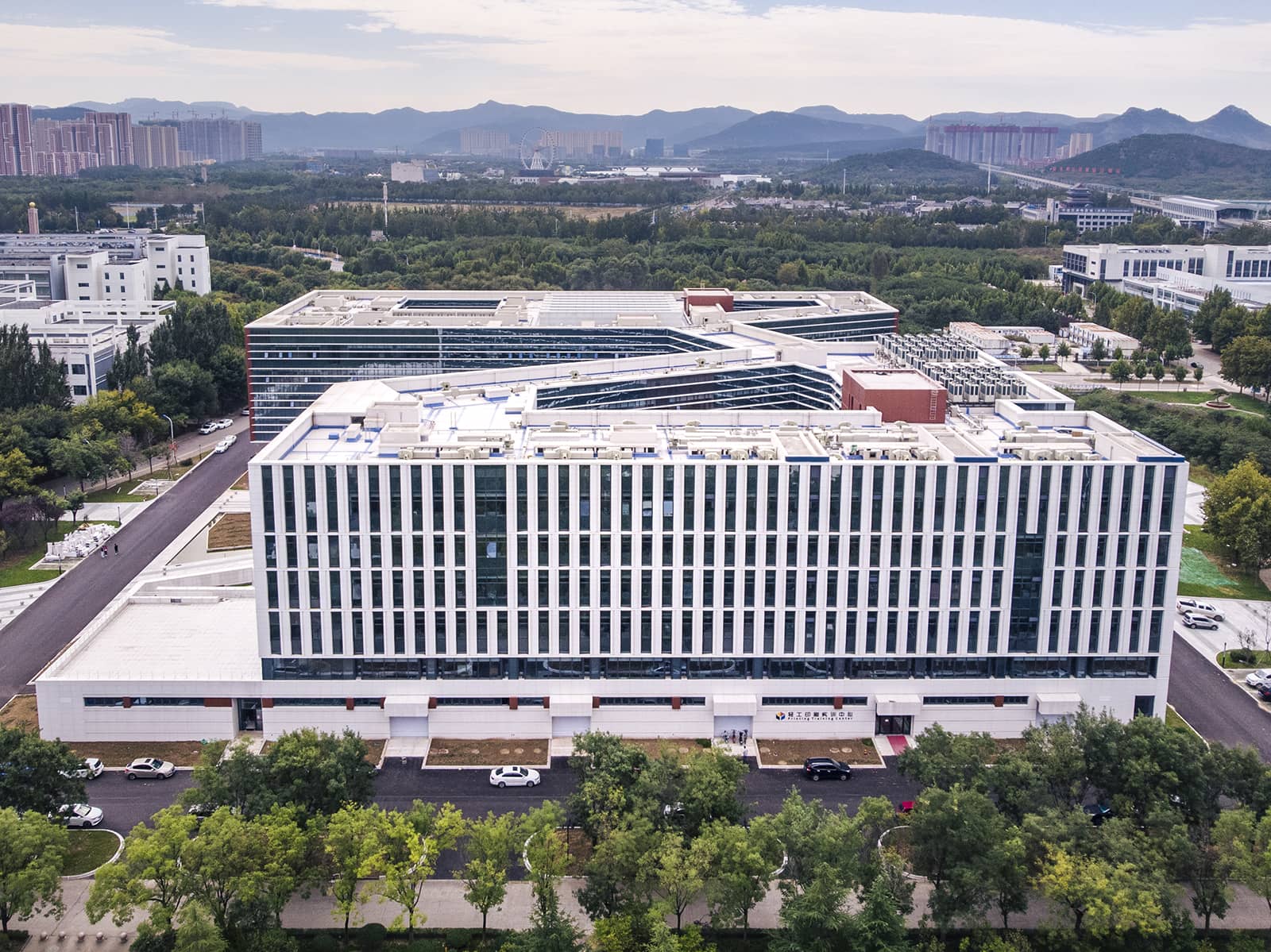 South Elevation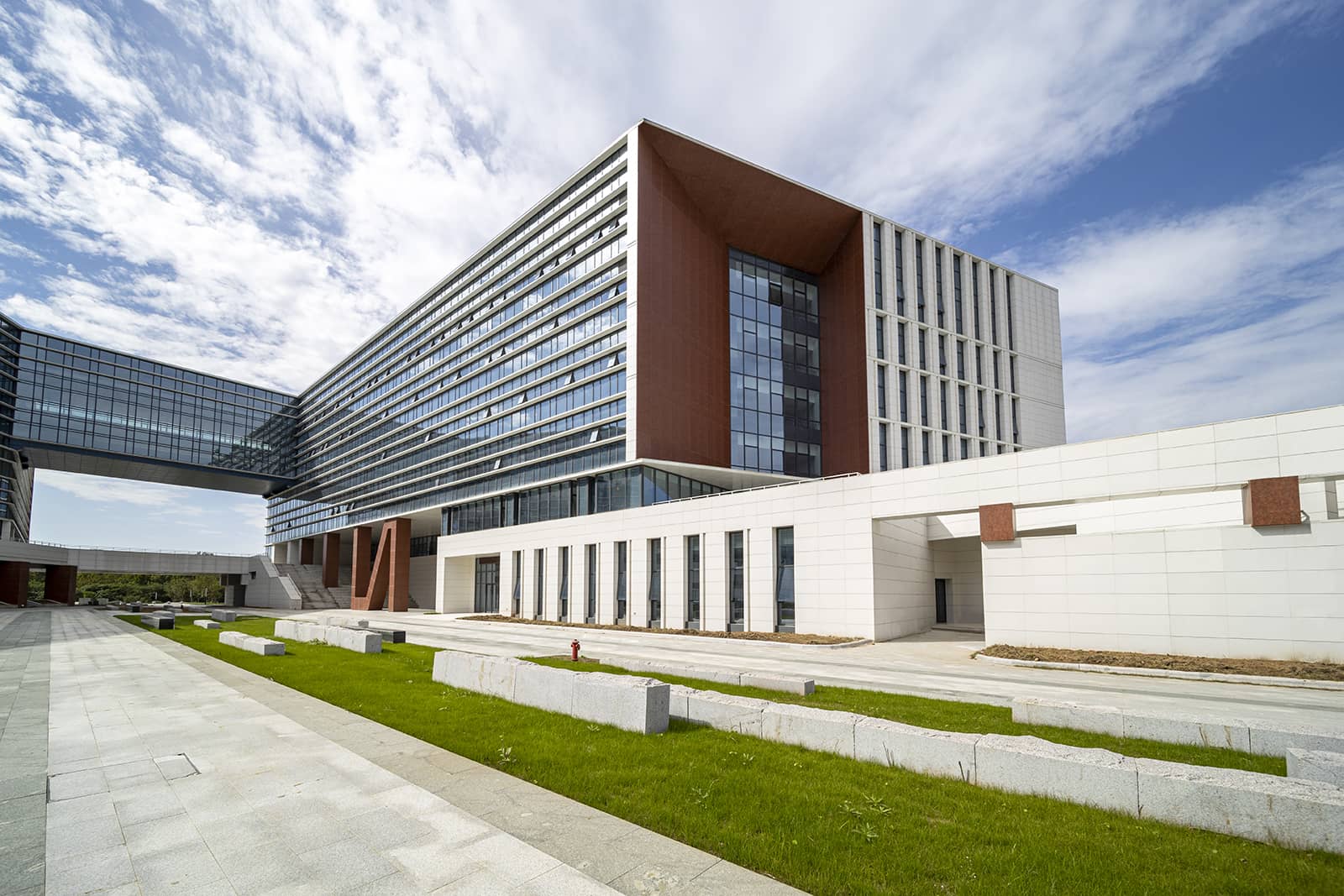 Courtyard between the Building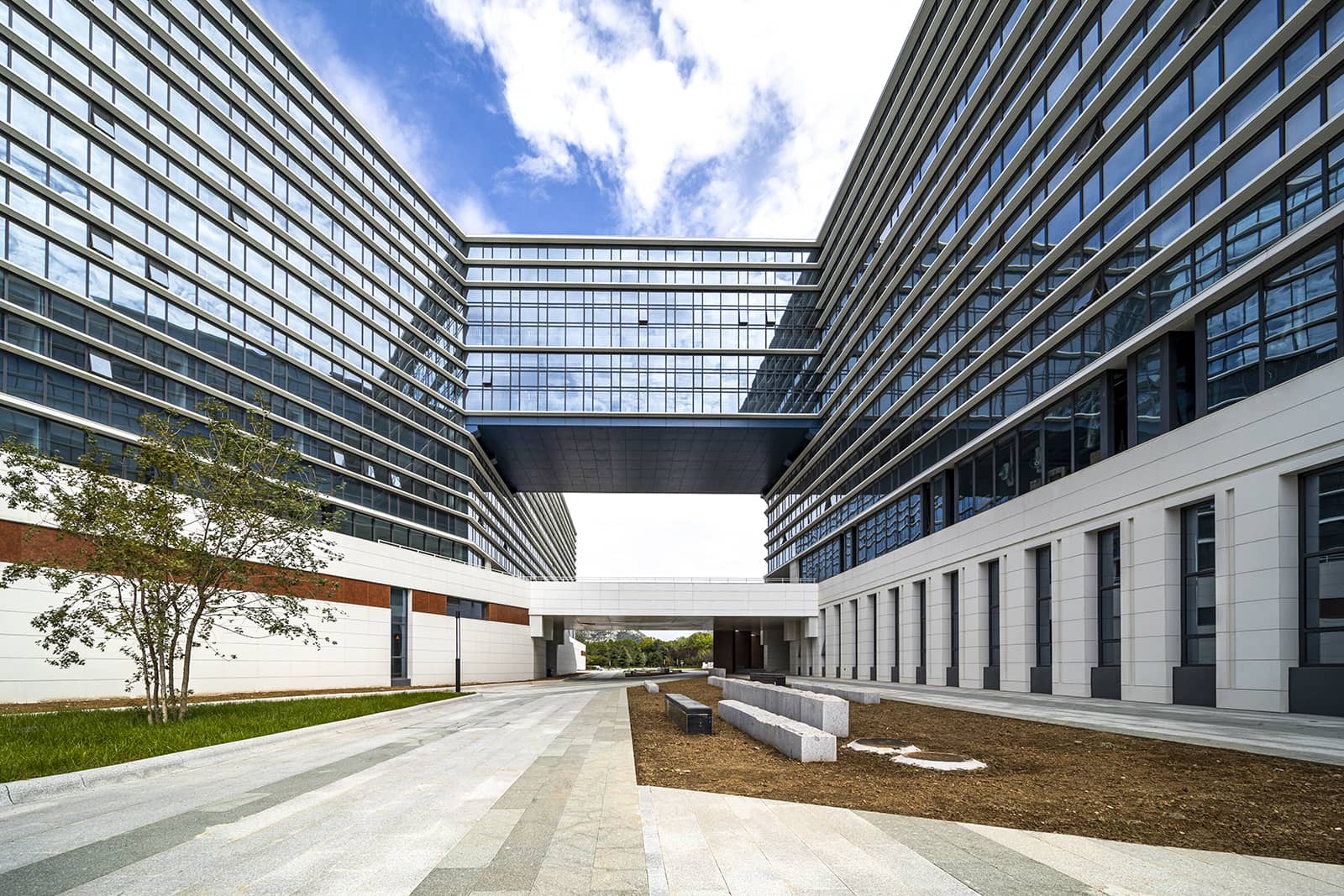 Corridor Connecting North and South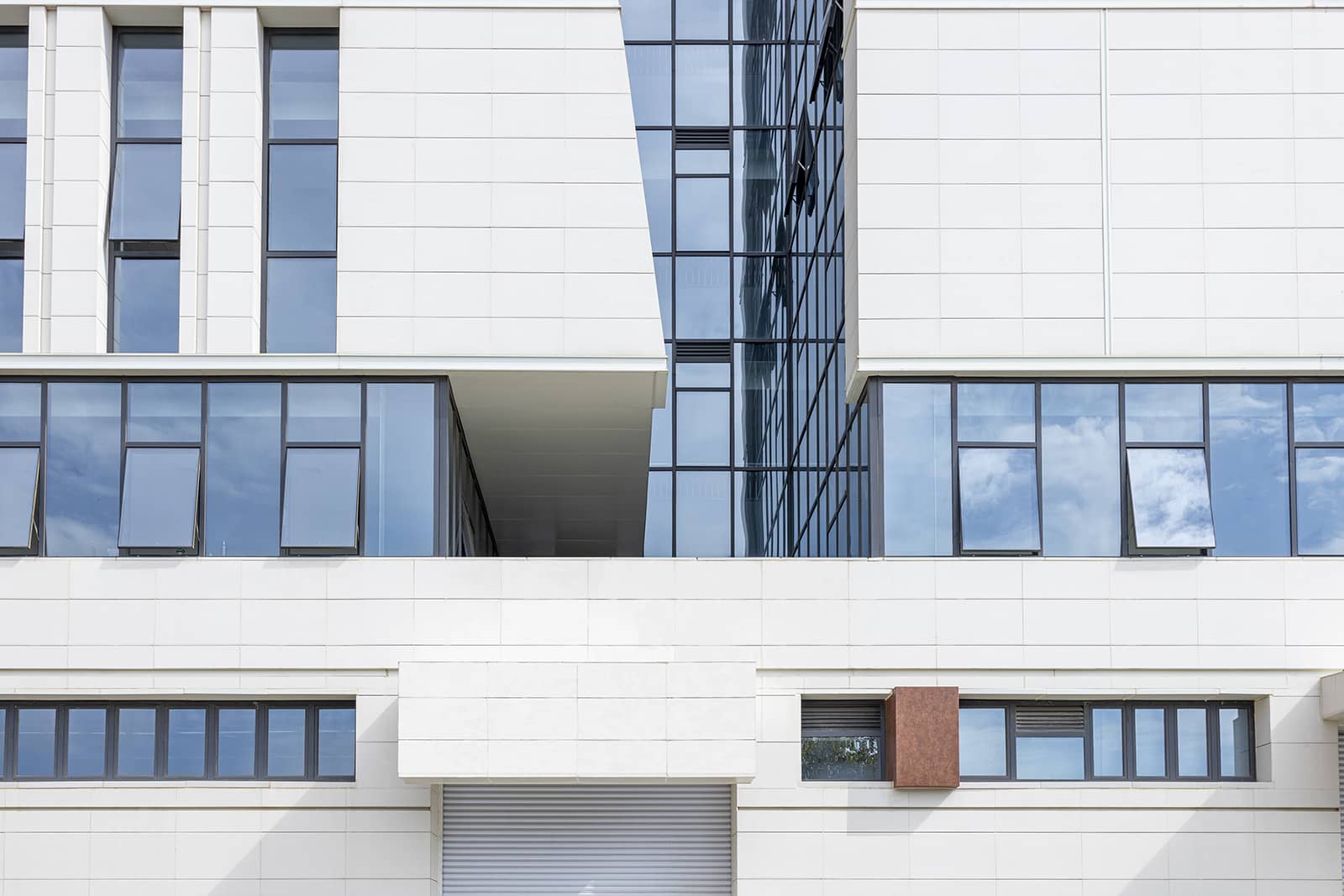 Close-up of White Glazed Terracotta
All rights reserved. No part of this article may be reproduced or retransmitted in any form without prior permission of www.lopochina.com