Owner: VANKE
Architect:HHD
Chief Designer:Mr. CHEN XIAO
Location:Luobei Rd, Baoshan, Shanghai, China
Construction Area:4277 SQM
LOPO Terracotta Facade Products: Double-triangular shaped Terracotta Panel(FT408169, 850 SQM)
Flat Terracotta Panel (F402269/F452269, 399/1970 SQM)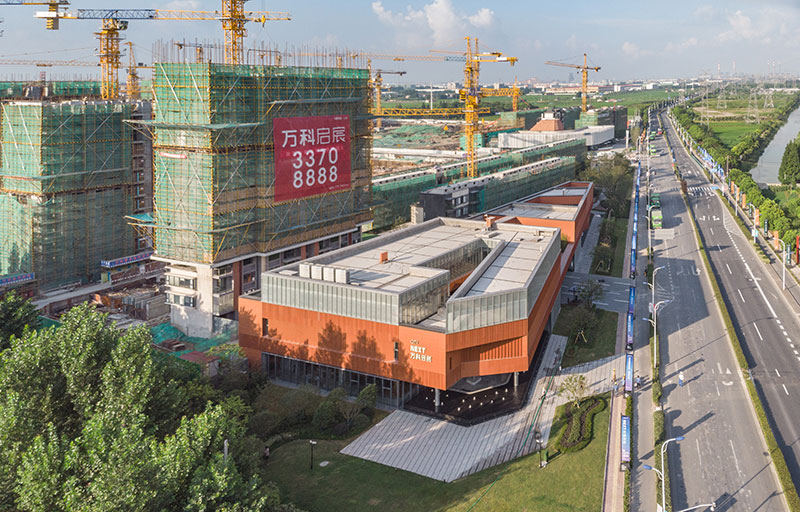 Located in Baoshan District, Shanghai, the Shanghai Vanke Qichen Community Center situates in a long and narrow triangular zone where the two urban roads intersect. This building is currently used as a marketing center for displaying and selling Vanke's residential projects. In the future, after the completion and delivery of the residential project, it will be turned into a community center and become a supporting facility for the residential community.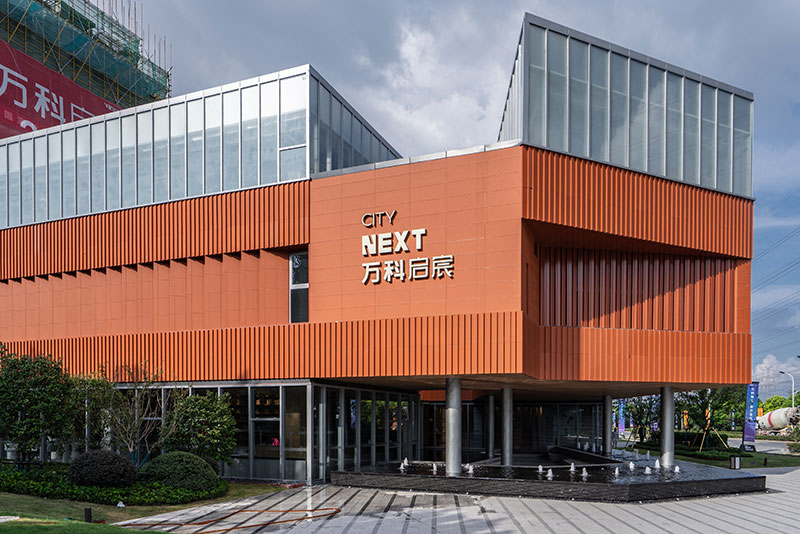 The project is a three-story building. In response to the features of its location, it is designed as triangular structure in an east-west direction. As a community-based public building, designers attach great importance to the flow of the public space so that people can walk around with great comfort. For instance, there is a pond surrounding the buildings and a public area for hosting various activities on the ground floor. The transparent courtyard design was adopted on the east, west and central part of the building, rendering a multi-layered public space. When you walk around in this area, you can always enjoy different landscapes with plenty of natural light.
The main facade of the building adopts a combination of orange-red flat terracotta panel and special shape terracotta unit. This customized terracotta unit looks like two triangles stacked together, which are installed vertically, forming a multi-layered visual effect. In addition, the second floor of the building embraces a folding window design, which creates a unique and rhythmic architectural texture for the whole building.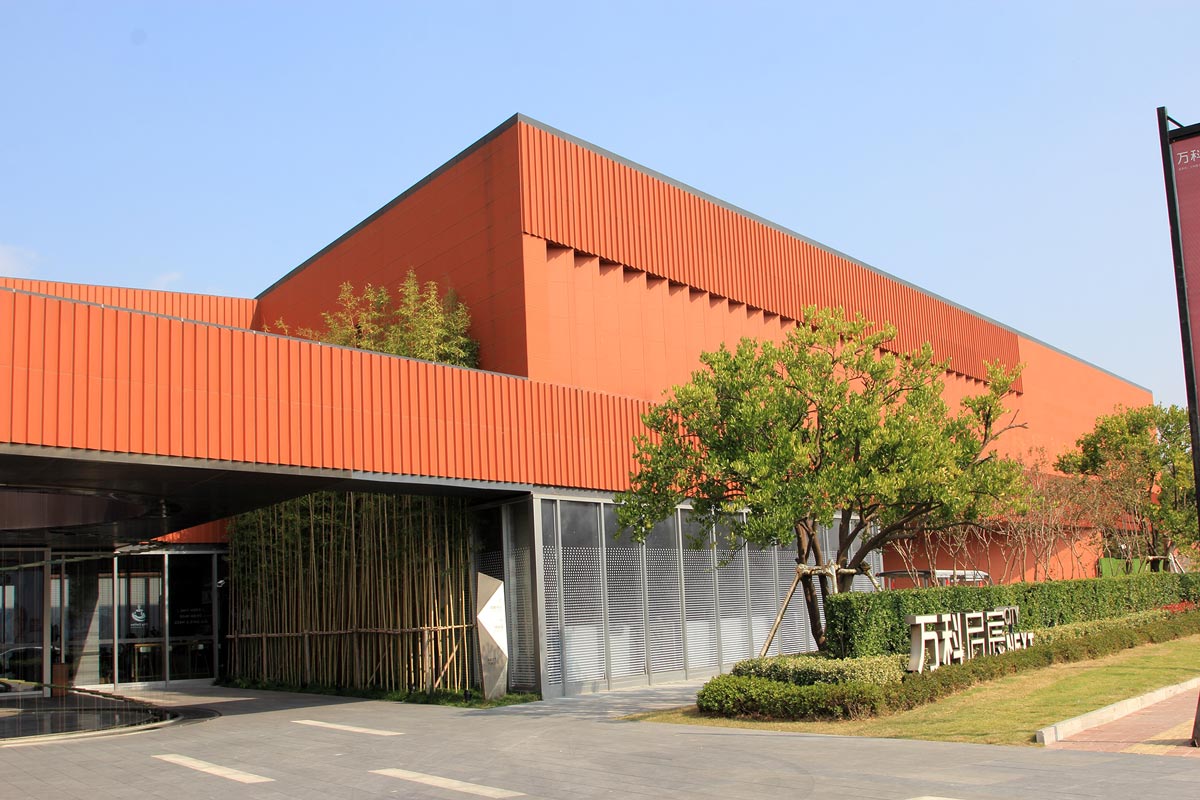 The bright orange and red color, together with the patchwork of light and shadow bring great vigor and vitality to the whole building. The roof of the building is made of a full glass facade, which not only invites the sunshine to the interior, but also becomes a special element of the whole space. Its transparency is vividly contrasted with the orange-red terracotta plates.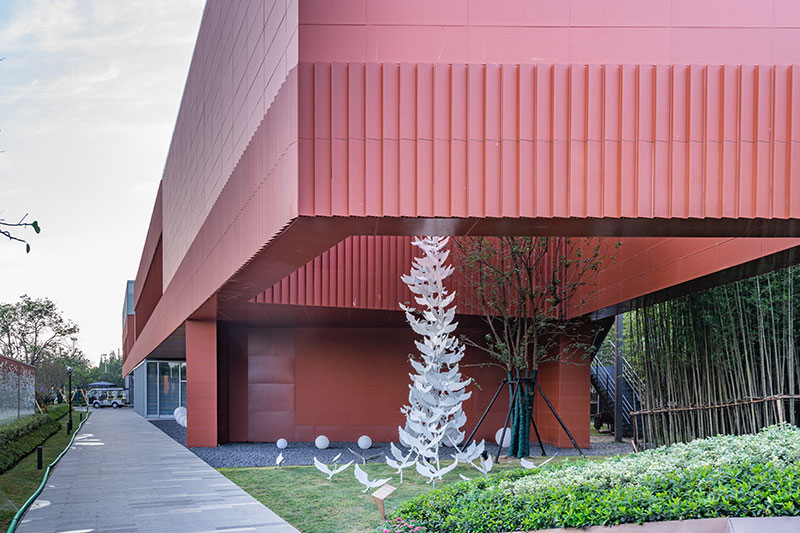 LOPO China and Vanke have been strategic partners for years and LOPO is currently the exclusive terracotta cladding materials supplier of Vanke. Over the past ten years, we have worked closely with Vanke to design its marketing centers across the country, each of which has become a unique piece of design.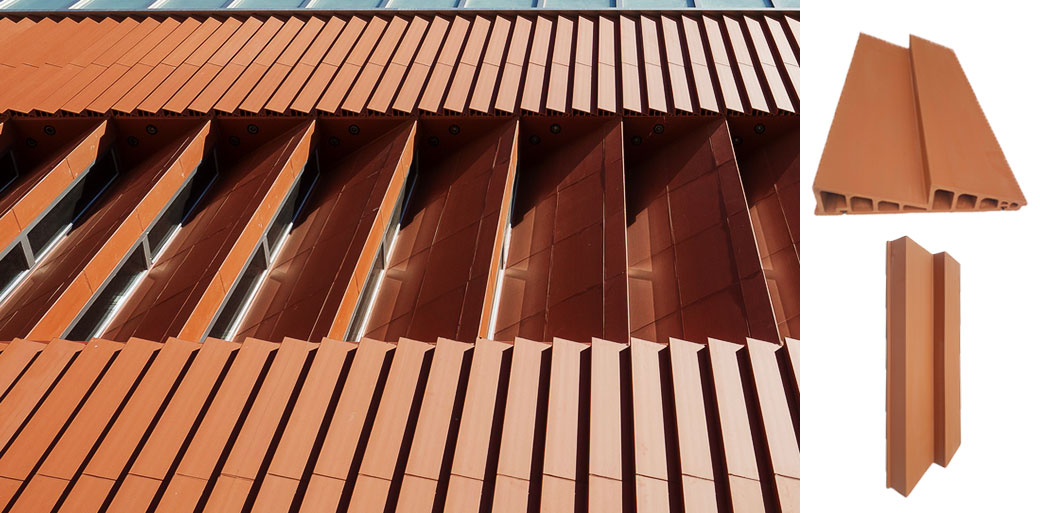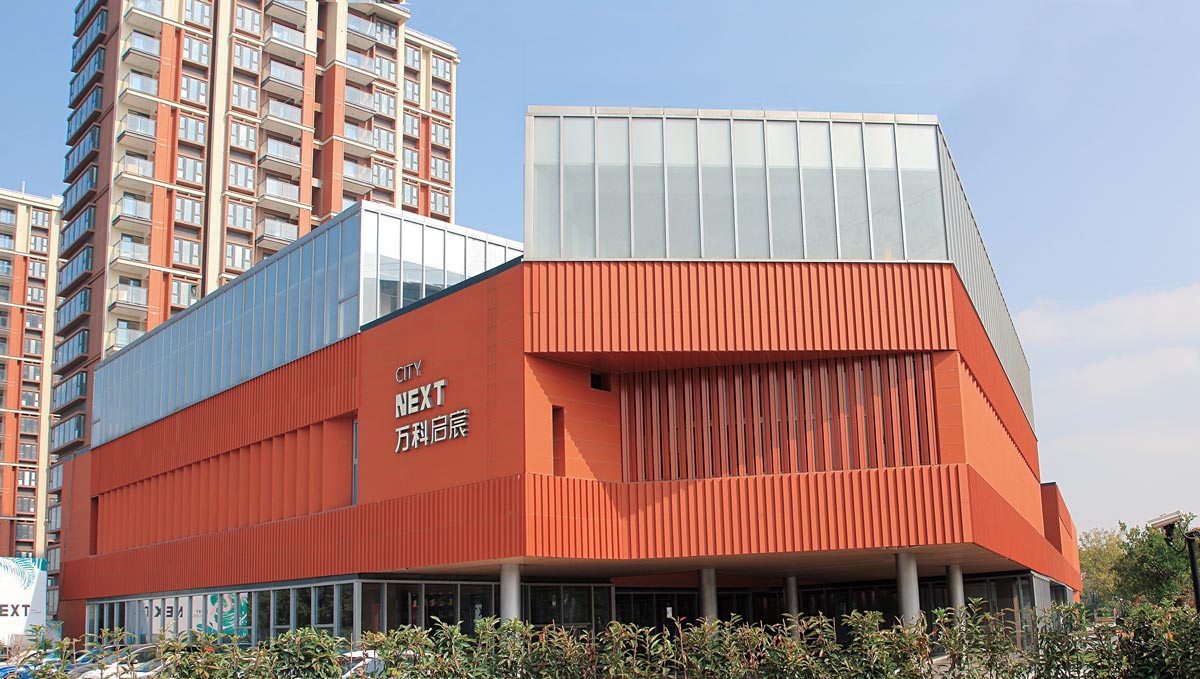 All rights reserved. No part of this article may be reproduced or retransmitted in any form without prior permission of www.lopochina.com