Project: Zunyi Art Museum
Architects: China Southwest Architectural Design and Research Institute Corp., LTD
Location: The intersection of Changzheng Avenue and Olympic Sports Road, Xinpu New District, Zunyi City
LOPO Terracotta Panels: red, wirestruck & grooved texture (11000 SQM)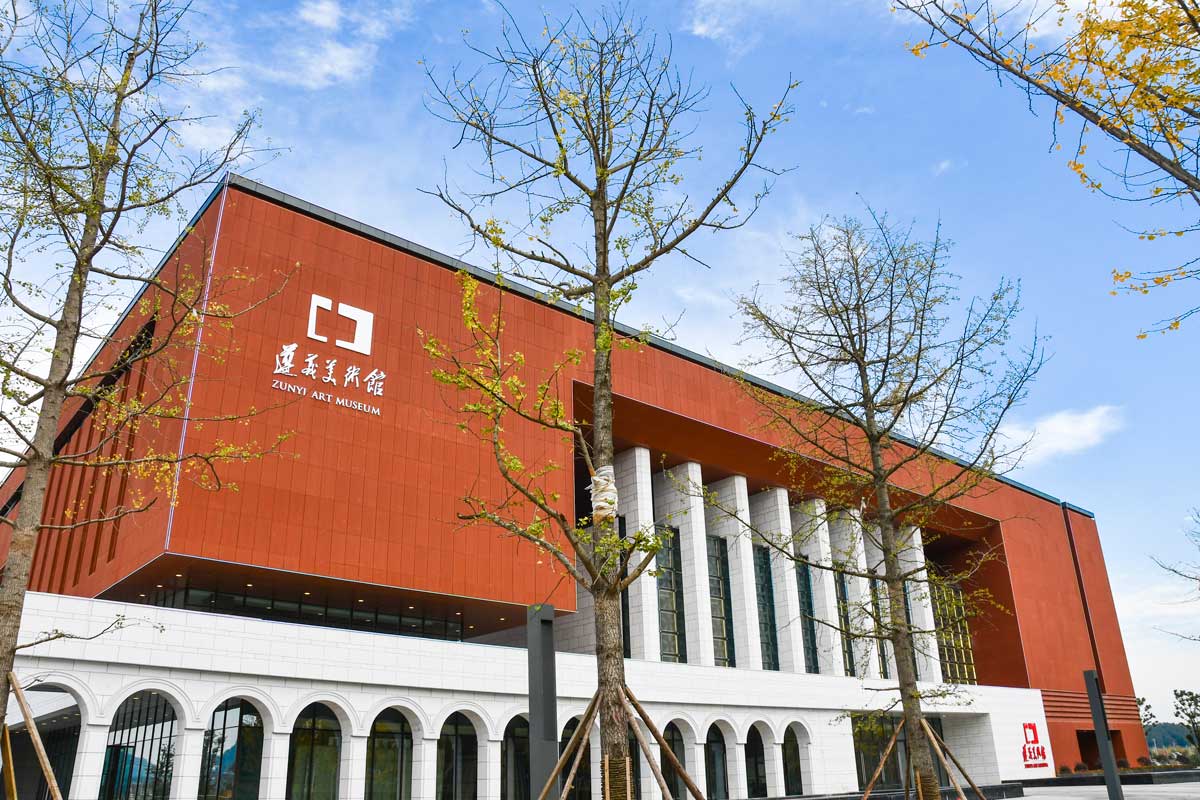 The project is located in the Xinpu New District of Zunyi City, which is the core area of the city's science, education and culture. It is the central axis of the urban landscape, connecting the government buildings and the stadium. As the new district further develops, it will become an important urban cultural landmark.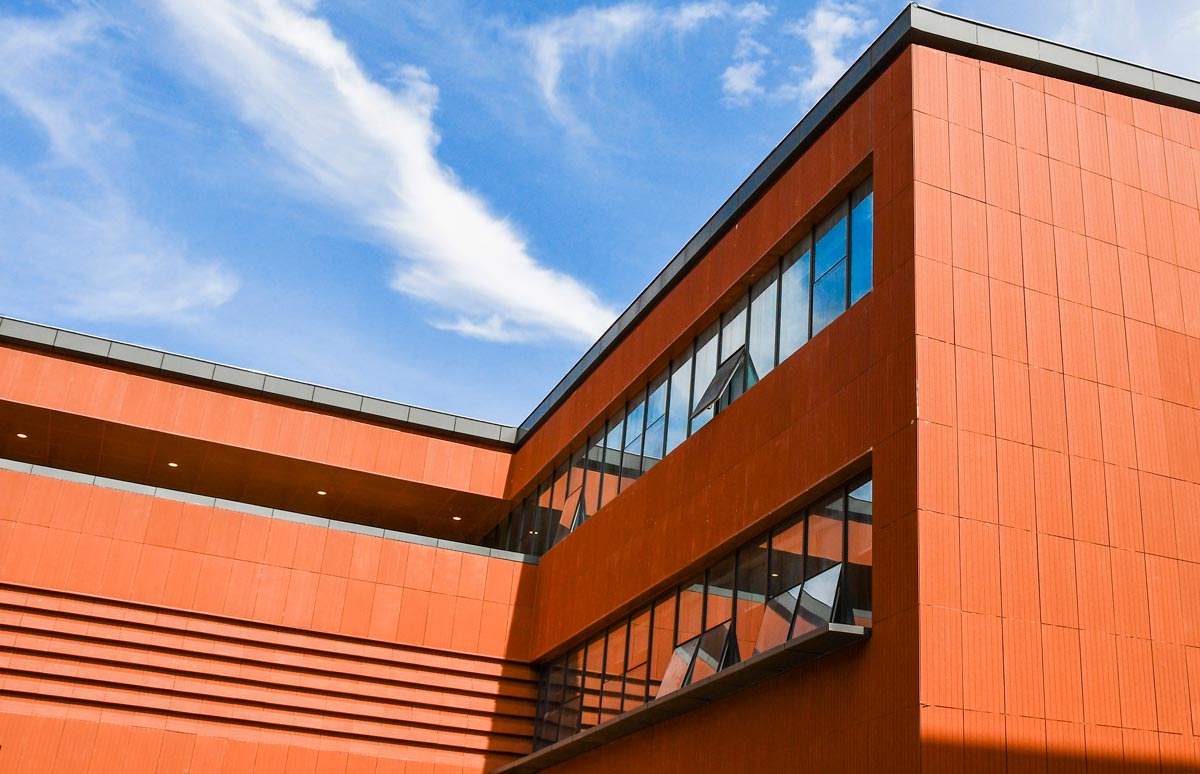 With a floorage of 36,000 square meters and a total investment of around 400 million yuan, the project includes art galleries, exhibition halls, cultural and arts offices, training facilities, and art creation centers. It collects, preserves, and displays outstanding fine art works, and popularizes and disseminates art to the public, serving as an integrated complex for various art exchange activities.
The overall design of the project adopts an enclosure structure, and strives to render a minimalist, powerful and elegant presence. However, geometric division design of different building blocks has been made in each functional area, so that the facades of different areas is differentiated, while a perfect match with multiple layers and rhythm is achieved. The atrium is mainly decorated with landscaping, delivering a tranquil and elegant artistic conception.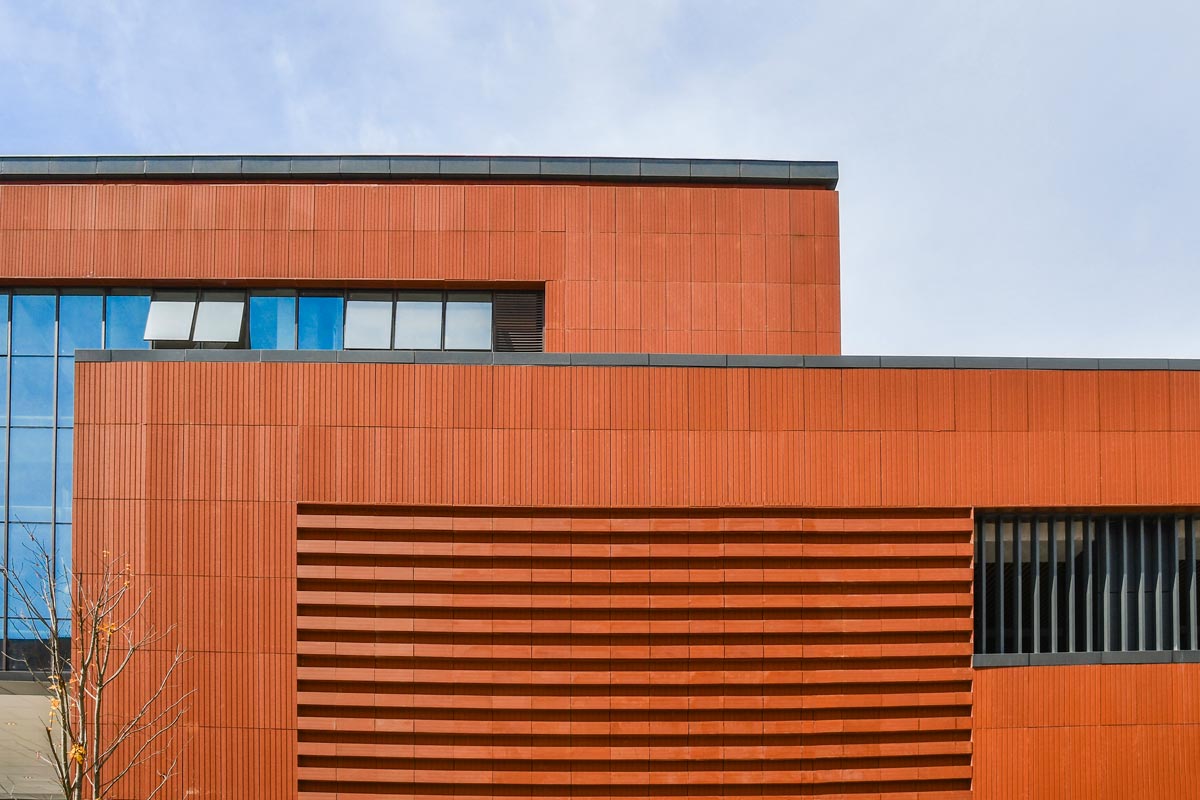 The main color of the building is Danxia red, which highlights the glorious past of Zunyi city. Terracotta Cladding materials are used for the whole building's façade, while the facade of the art museum features the combination of off-white granite and glass curtain walls.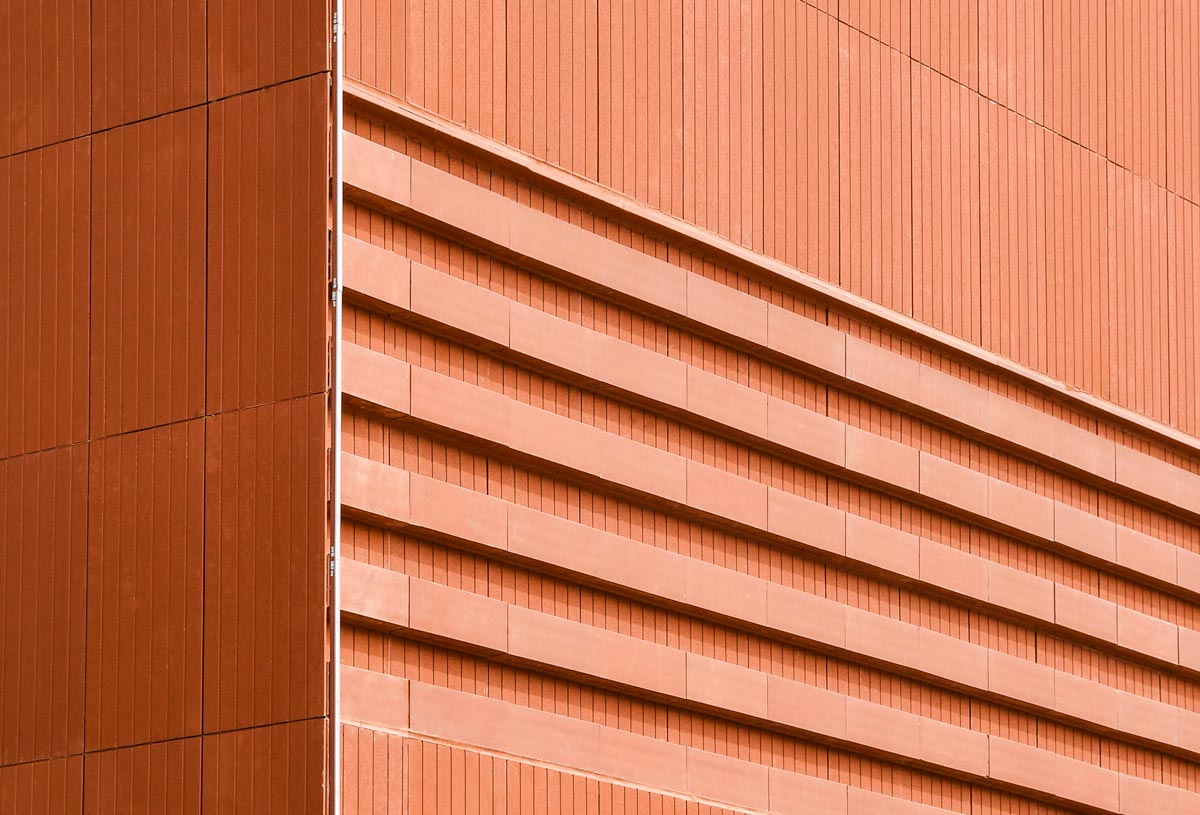 The architects used LOPO's Terracotta Panels (300mm high, 900mm long and 30mm thick), and specially designed the terracotta texture with wirestruck groove surface. The terracotta panels are installed vertically and together with the vertical groove face of regular terracotta panels form the longitudinal architectural texture of the entire façade. Rectangular terracotta baguette with a cross section of 50mm * 150mm are horizontally installed and used on some parts of the walls, forming an interesting contrast and adds to the richness of the overall facade.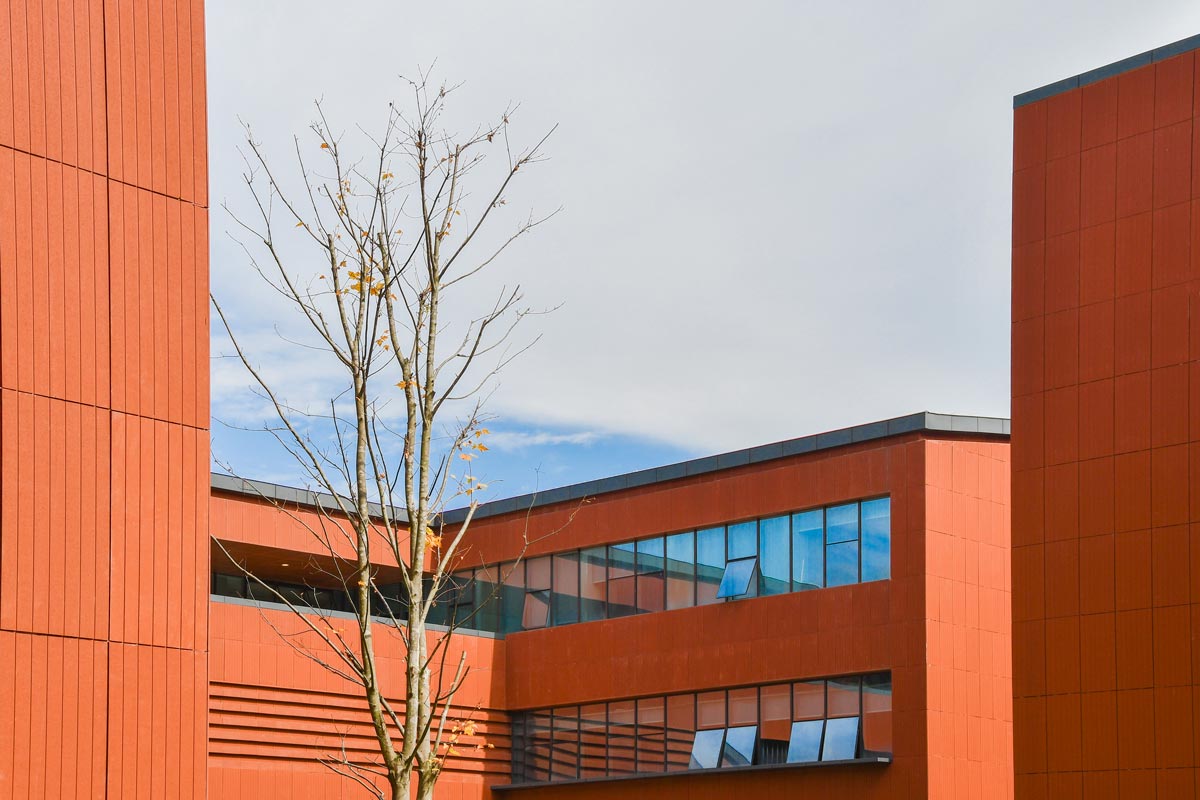 All rights reserved. No part of this article may be reproduced or retransmitted in any form without prior permission of www.lopochina.com