Product Specification
Item NO.:
DS5106
Material:
Assorted quartz sands, high-grade polymer
Dimensions(mm):
300*600*5
Package:
30PCS/CTN; 5.4SQM/CTN; 33KGS/CTN; 4300SQM/20GP
This beige flexible stone veneer, which has a beautiful appearance of natural travertine rock, is a customized cladding product for Vanke Anhui Joyful Valley Retail Hub. The architect choose to use LOPO flexible stone veneers instead of the natural stone veneers used in other buildings of the project.The surface texture is the same as natural travertine stone while it is lighter and easier to construct than natural stone. The total QTY of this product for this project is about 20000SQM.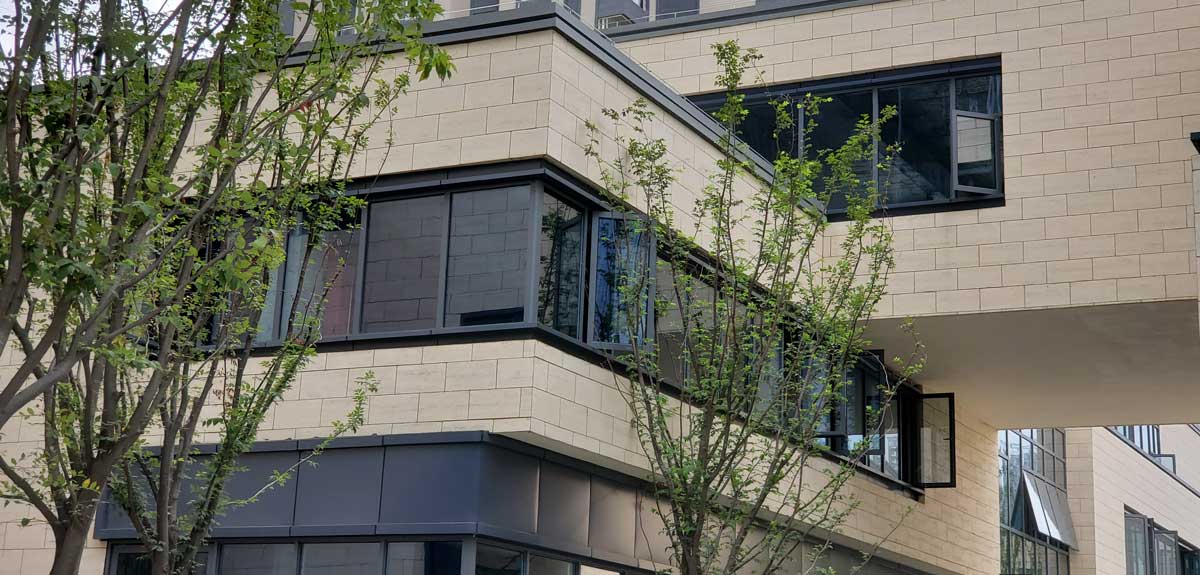 LOPO flexible stone veneers, which provide almost every natural stone appearances, are very competitive solution for stone cladding projects. Compared to traditional stone work, flexible stone veneer is bendable, light weight and thus cost efficient in both cladding systems and installation. It can be directly applied onto the wall surfaces without extra reinforcements or mechanical fixing system.

Advantages of LOPO Flexible stone veneers:
1. Flexible and lightweight. Can be applied on any façade and curve surface. Safer exterior cladding solution for high-rise buildings.
2. Simple and fast to carry out an installation. No special equipment required.
3. Durable and virtually maintenance-free. Great performance on weather resistant and Color fastness.
4. Cost-effective. More cost-saving on material, transport and installation than traditional Thin Brick and stone veneer.
5. Eco-Friendly.