As a branch campus of a university in the northwest China, the project covers a total planned construction area of 1.25 million square meters. After three years of construction, 44 buildings have been completed in the first phase, including the library, student activity center, teaching buildings, laboratories and gyms. With a construction area of 710,000 square meters, it can satisfy the teaching and research needs of all the science and technology faculties of the university.
The campus is built on a mountainous terrain, where nature and modernity co-exist in harmony. The library, being a key component of the project, is located at the center of the campus, while the other buildings scatter around. Both the library and the teaching building are mega-structure buildings, with a combination of cubes designed to meet the needs of different functional areas, forming a single structure in a staggered manner. The façade features a combination of terracotta, natural stone and glass materials, with a vibrant vermilion color scheme. Together with its structured façade design, the large building renders a grand and vibrant vibe.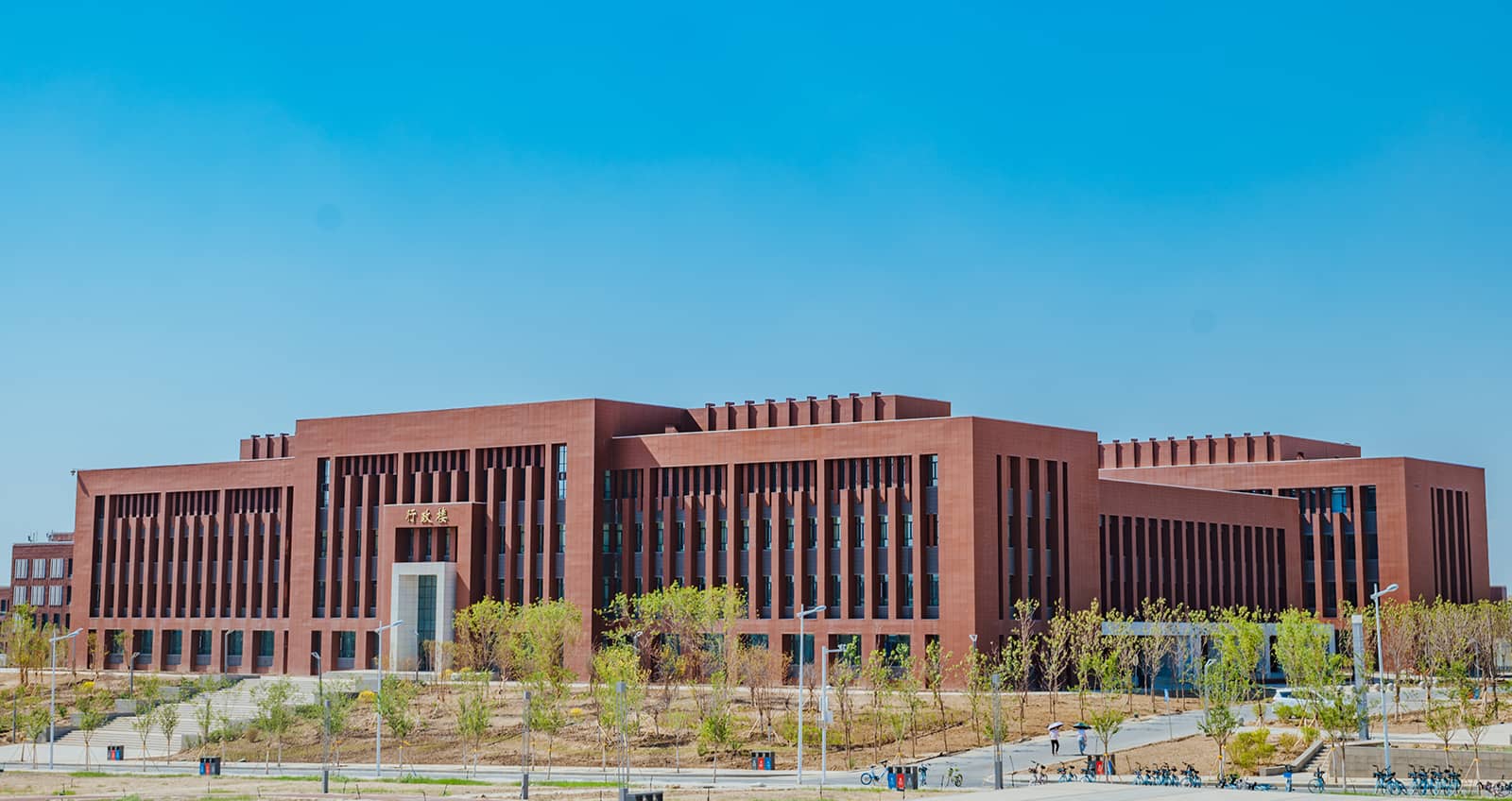 Administration Building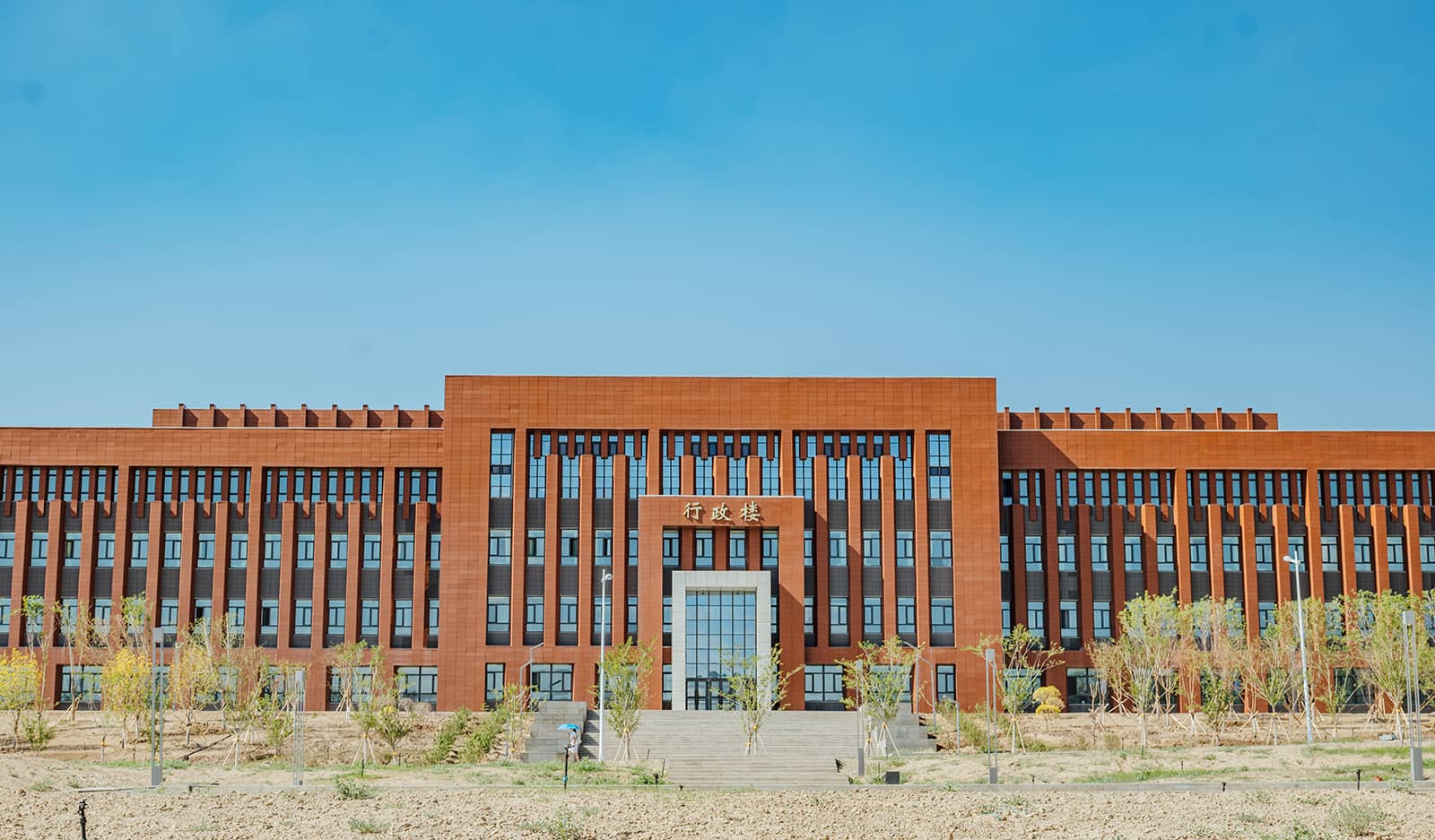 Front Face of Administration Building
The library is one of the landmark buildings on the campus, with a total construction area of 60,000 square meters. It includes an underground basement and five floors above the ground. With a total of 6,000 seats, the library boasts five functional areas, namely, a resource center, a learning center, an international exchange center, a cultural center and a science and innovation center. With red architectural terracotta and white stone on its façade, it features a unique design. There is one entrance on the east, one on the west and one on the south, with the south entrance facing the river on campus and the east side facing the mountain. Its design resonate with the philosophical concept of "The wise enjoys the waters while the benevolent enjoys the mountain." On the northern side, there is a sloping terracotta façade.
The lobby on the second floor is lit by a combination of natural light and artificial light. The 91 'artificial suns' adopt advanced light ducting technology to create a bright and magnificent vibe. In the central passage of the lobby, the architects create a concave and convex grille shape with a terracotta wall, which not only presents the character of the local architecture, but also gives the interior walls a sense of design.
This is one of LOPO's largest campus facade projects in the northwestern China in recent years. As for Phase one, LOPO was involved in the facade and internal walls of the teaching buildings, administration building and library, supplying a total of 60,000 square meters of Terracotta Panels and terracotta baguettes.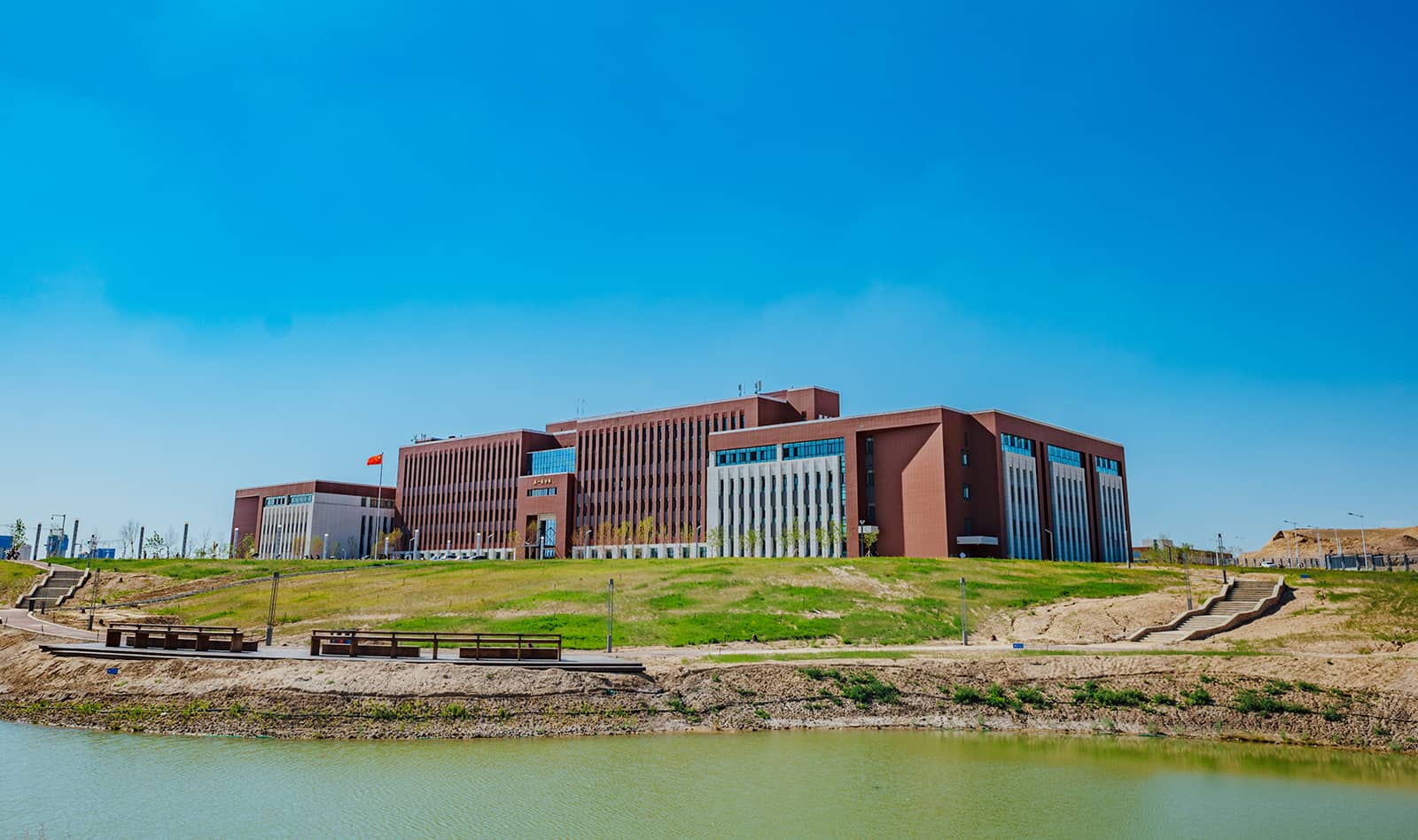 The FIrst Teaching Building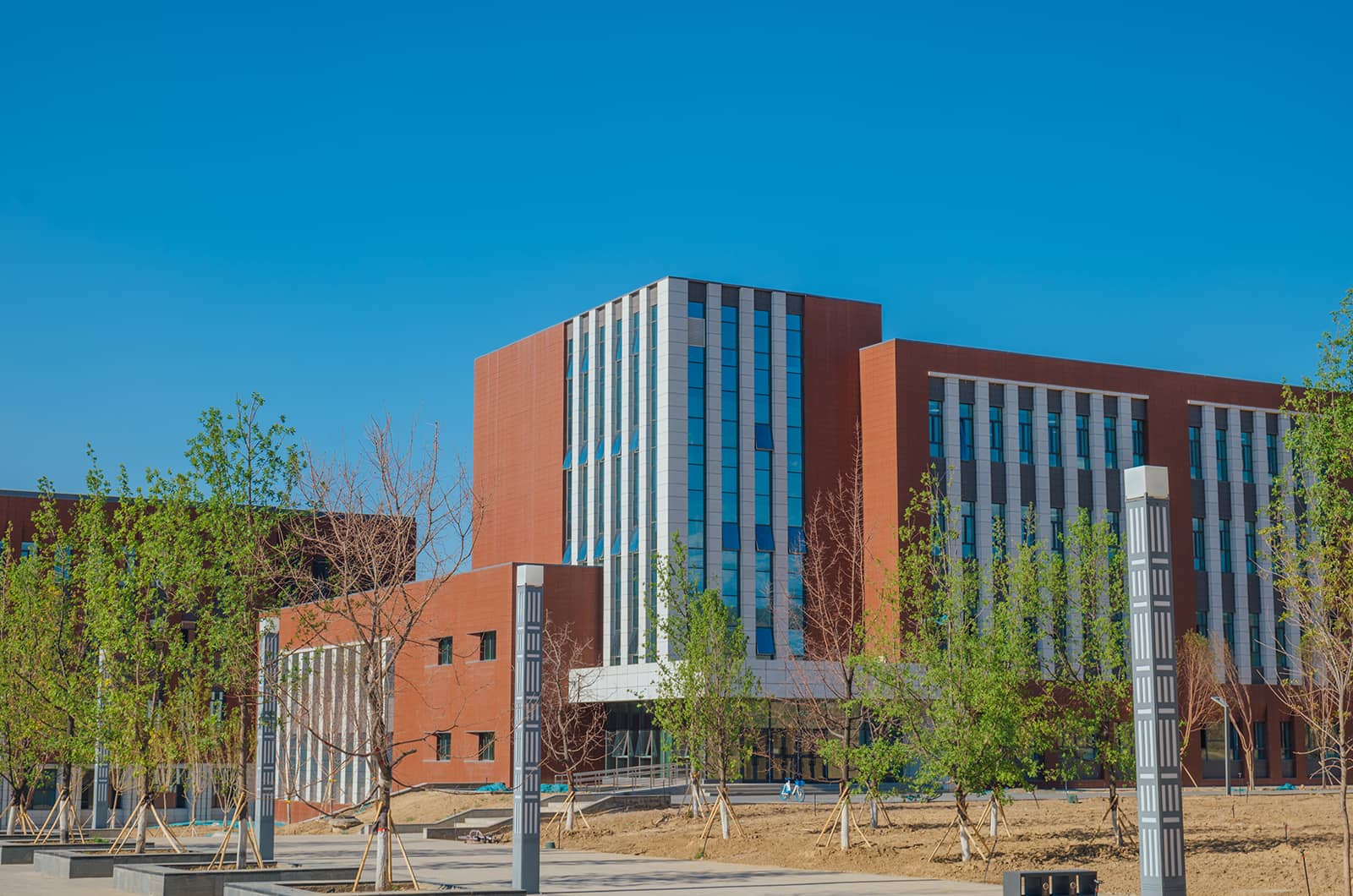 East Facades of The FIrst Teaching Building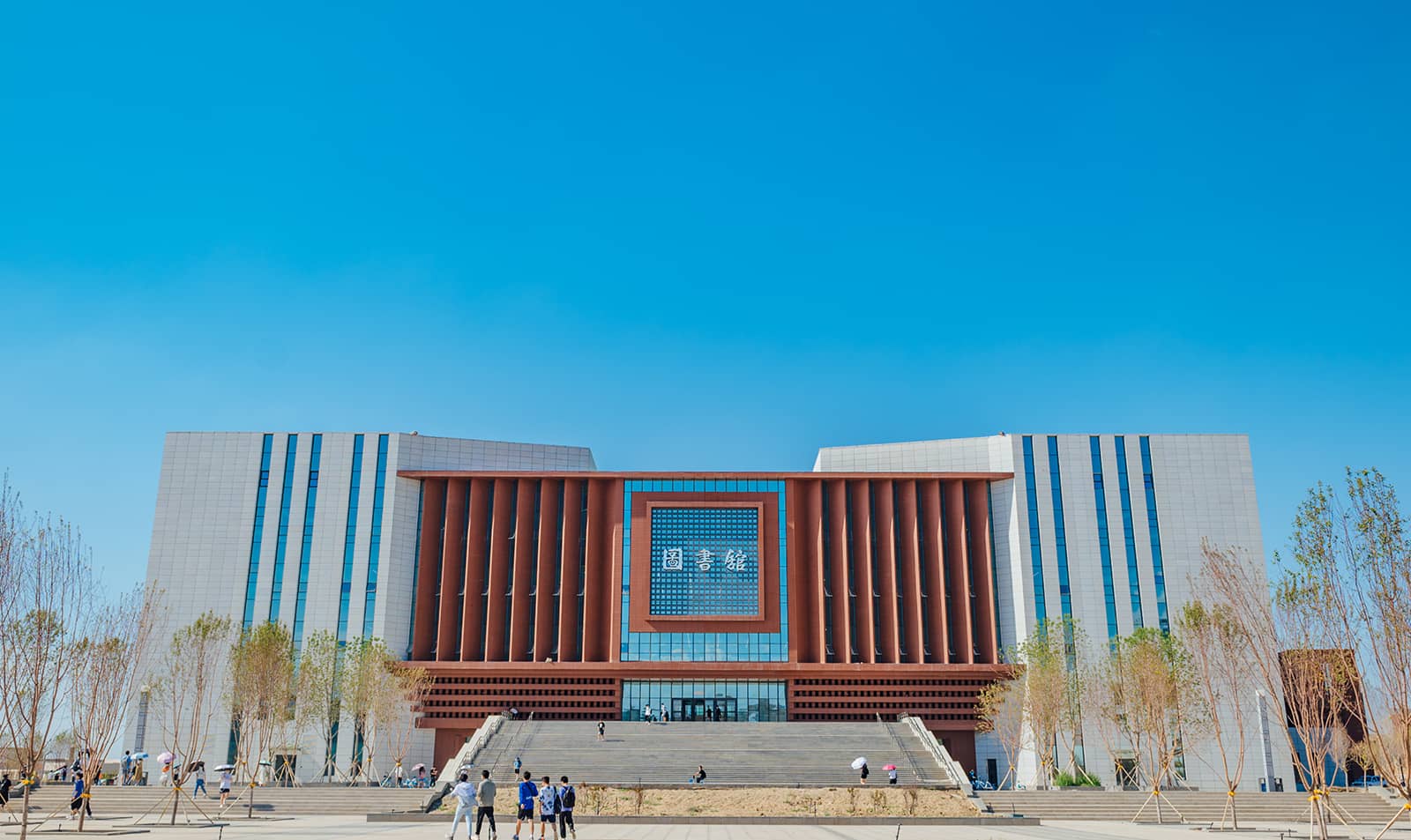 The Library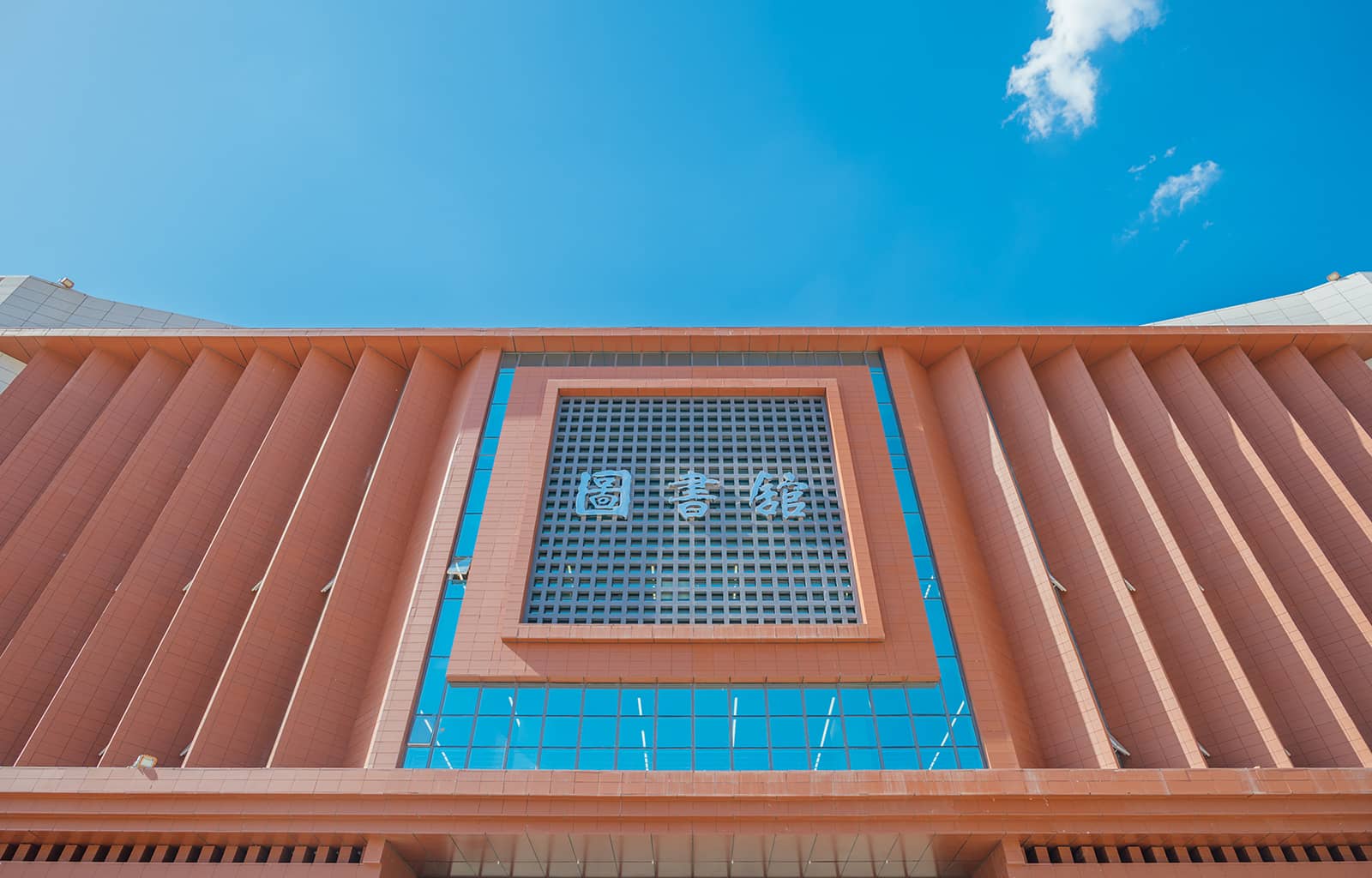 Main Entrance of the Library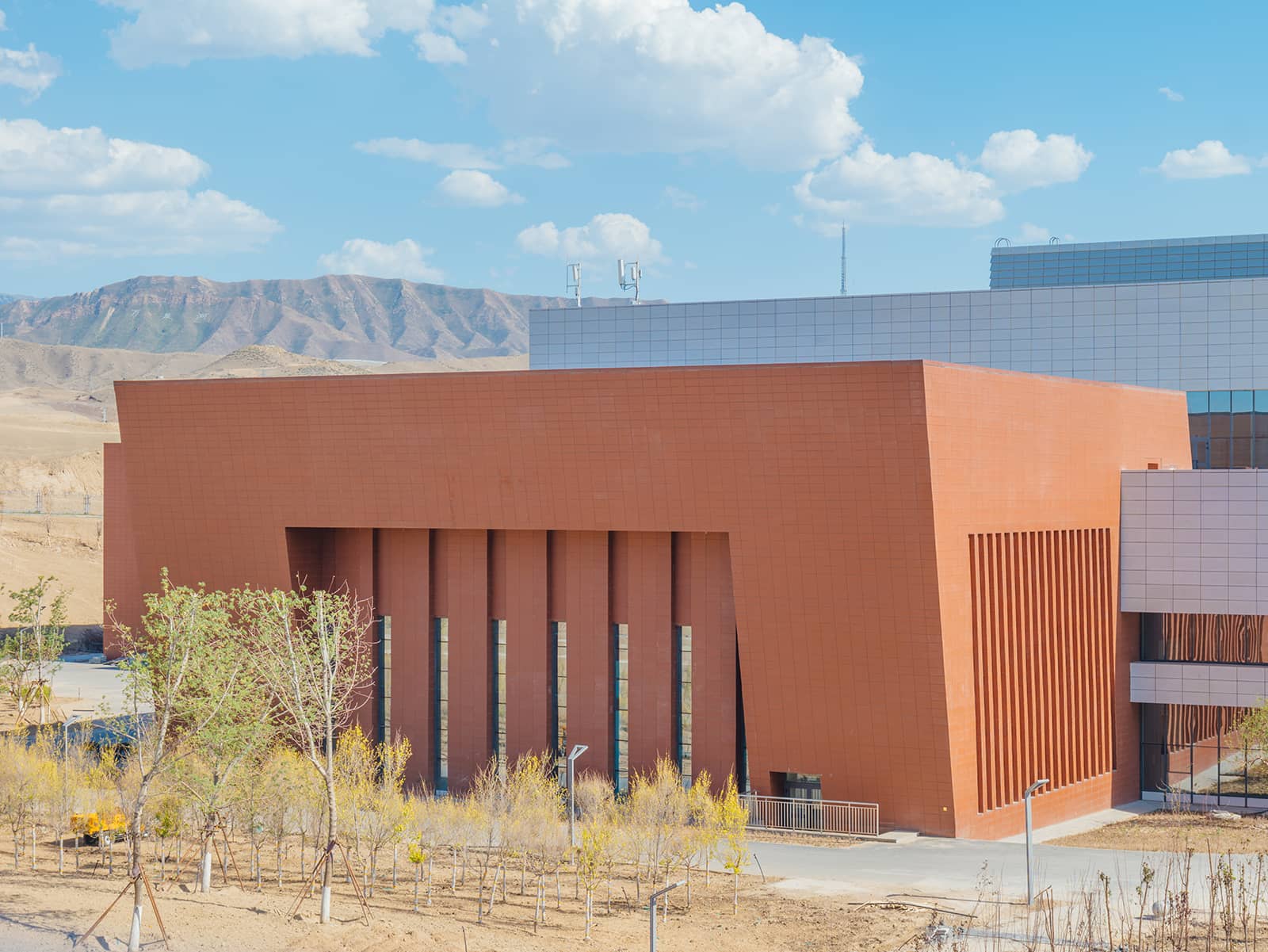 Northern side of the Library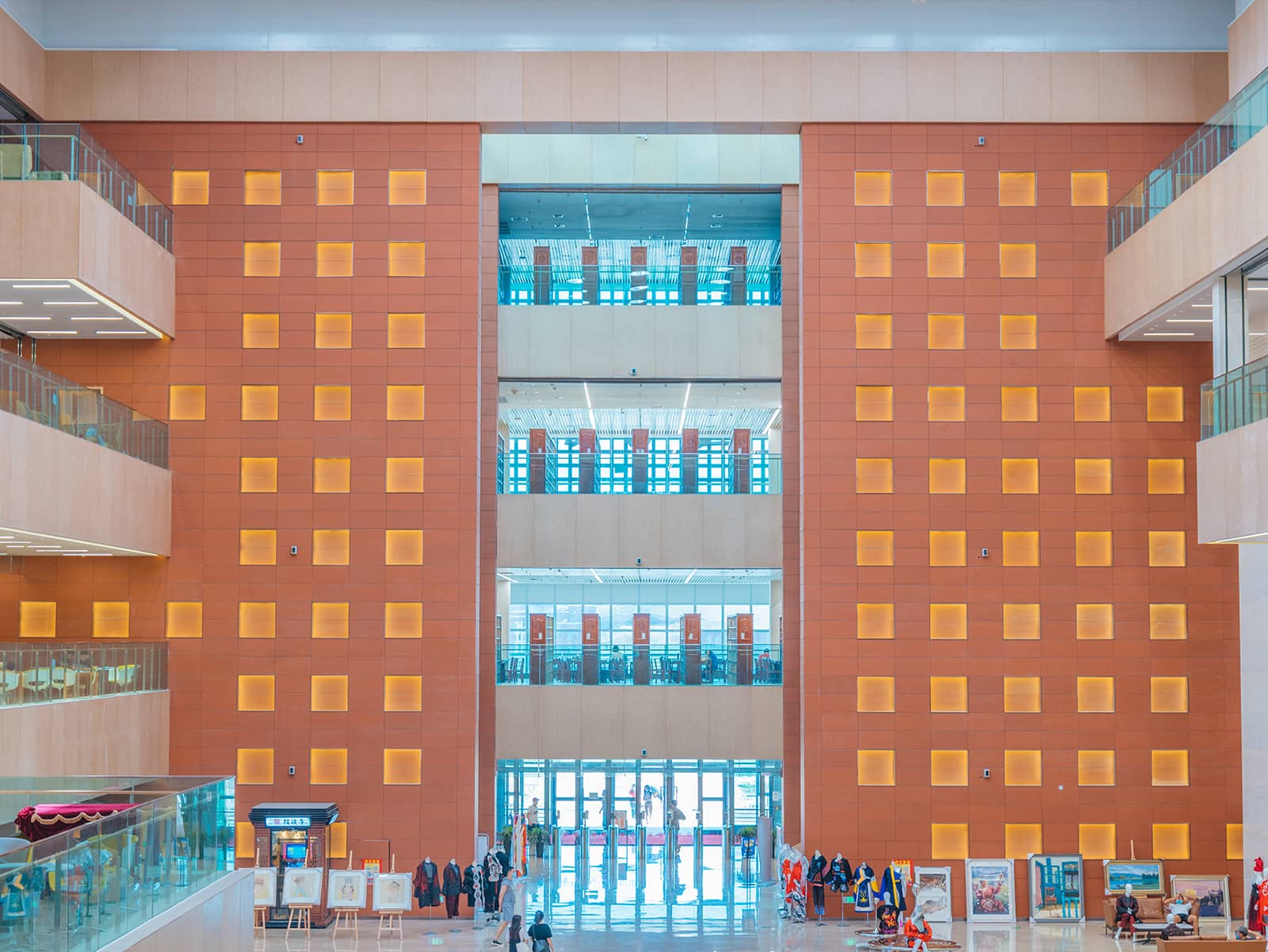 Interior Terracotta Wall of the Library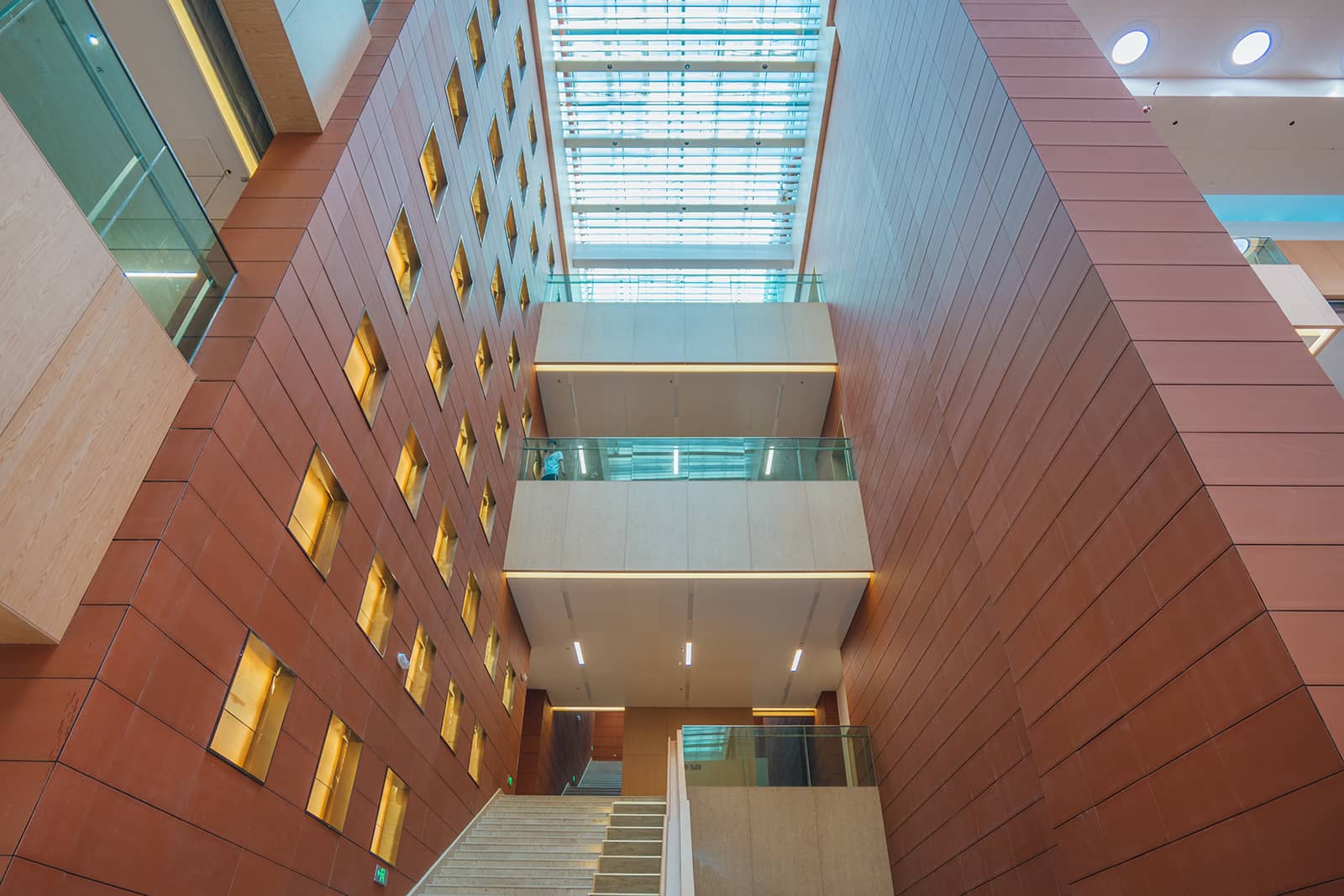 The Central Passage of the Lobby
All rights reserved. No part of this article may be reproduced or retransmitted in any form without prior permission of www.lopochina.com