Project: Sanhe Yanjiao Jiadu Kindergarten
Location: Muyan Road, Yanjiao Town, Sanhe City
Building Area: 5000 square meters
Owner: Beijing Century Property Group
Architect: OBRA & CADG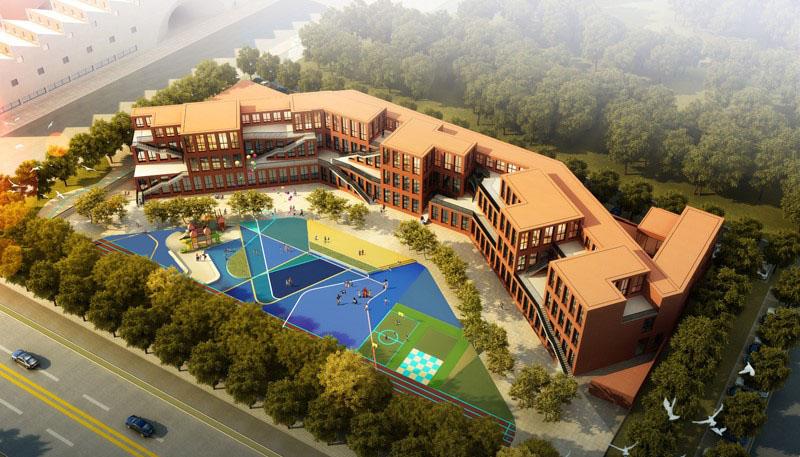 Located in Yanjiao Town, Sanhe City, a border region between Beijing and Langfang City, Hebei Province, this project is the auxiliary kindergarten for 540 children of Jiadu Residential Complex, a large residential community. The construction of the kindergarten has now been completed and will start its student enrollment in the fall of 2017.

The campus is in a rectangle plot with its main building arranged in the north of the campus and a large outdoor activity space in the south. The luxuriant vegetation covering the whole campus, together with the colorful plastic running track and playground, makes the campus brimming over with vigor and vitality.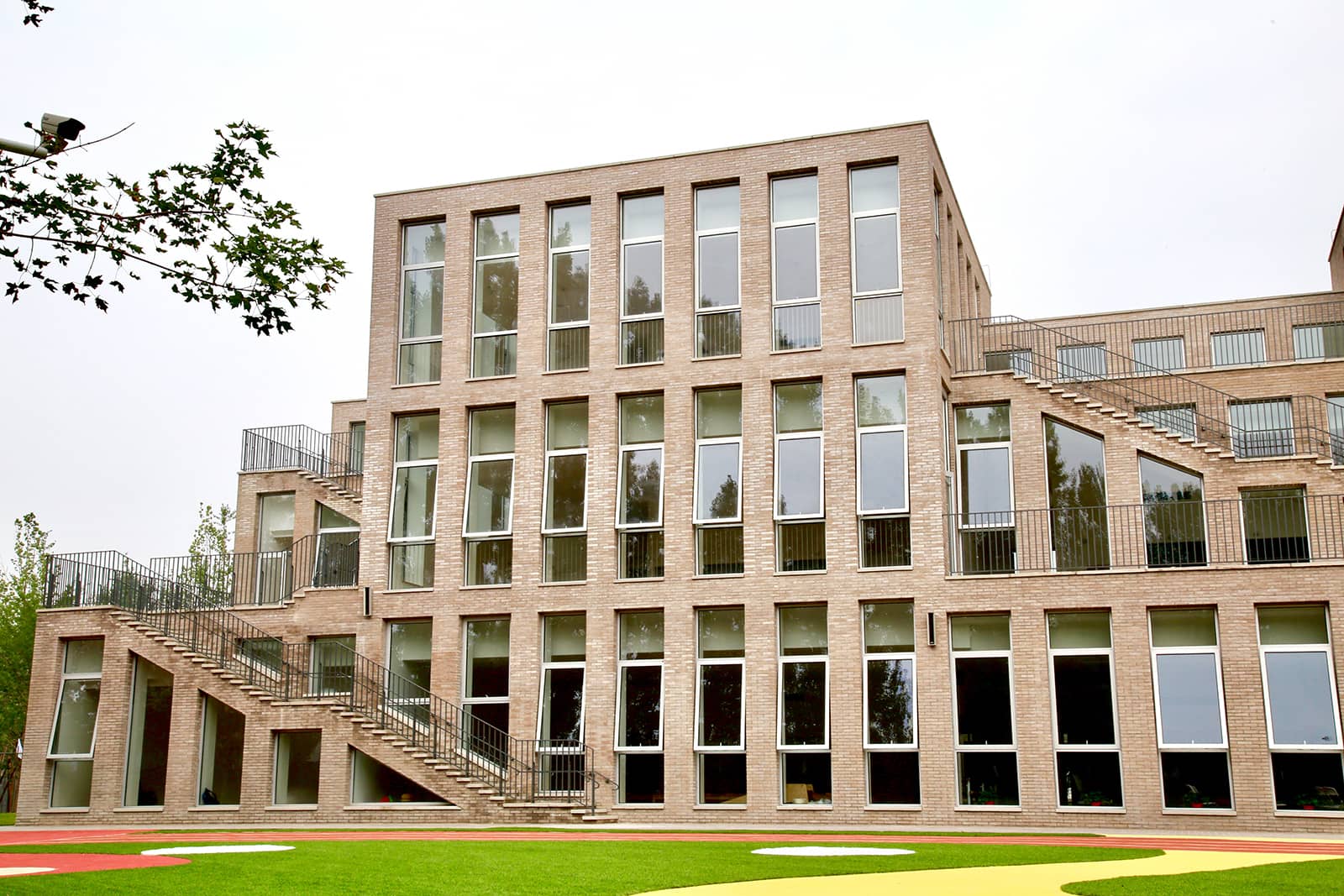 Being a concrete structure clad in terracotta face bricks, the main building of the kindergarten shows a big arch embracing the south-facing activity space. By the artful division and configuration of the block structure, the designers divided the original large public building into both independent and interconnecting building blocks, giving the building multiple different elevations. The building has three wings, each with three floors, and the forestairs, internal floors and the platforms connect every floor. In this way, the activity path of the outdoor and indoor space is optimized and the interesting building experience is brought to children. Using the unified large-size transparent glass window and the unvarnished terracotta bricks, the building elevations present a simple, natural and genial architectural style on the whole.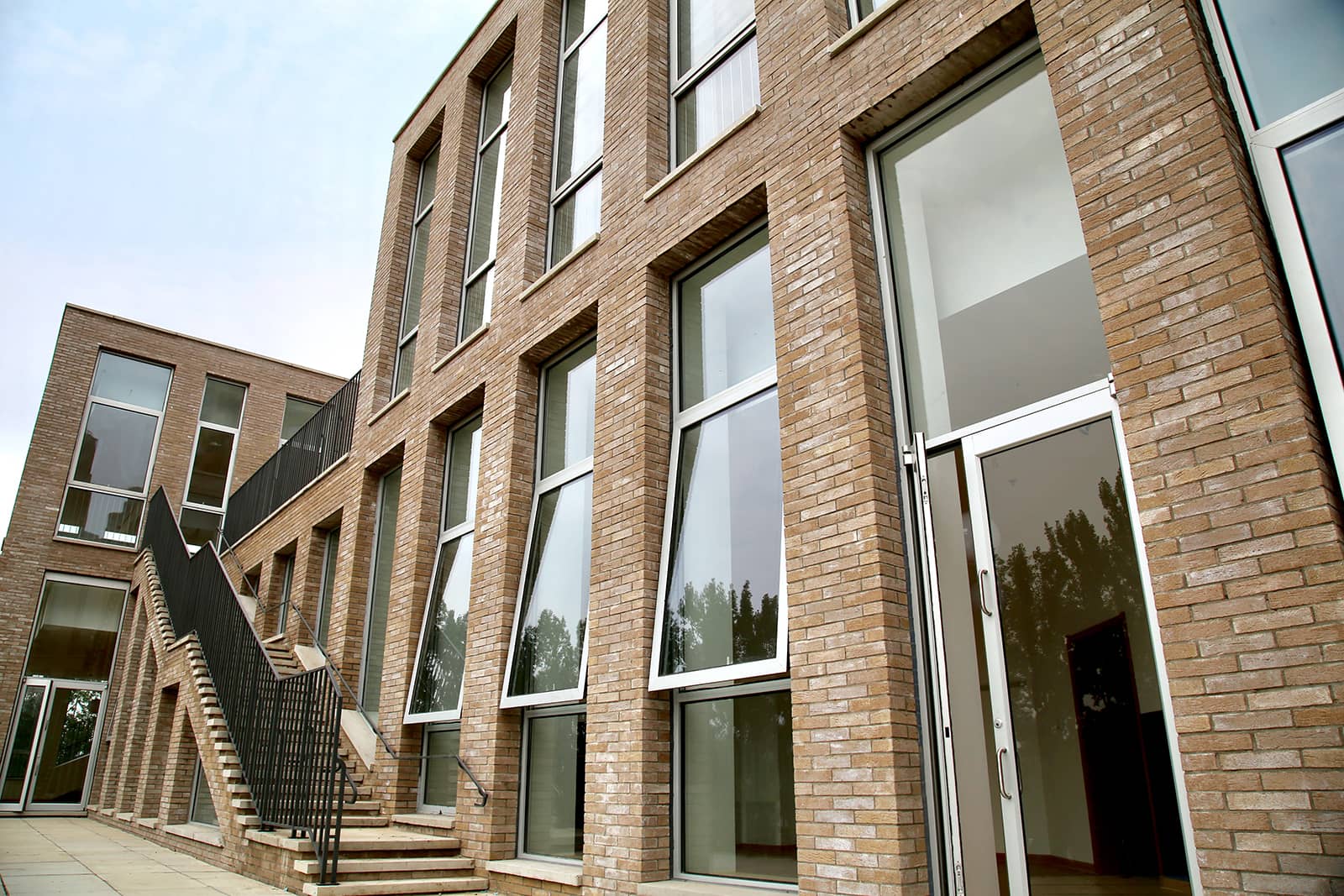 The project won the 2014 AIANY Project Merit Award and the 2014 Kim Swoo Geun Preview Awards and was invited to 15th Venice Architecture Biennale in 2016.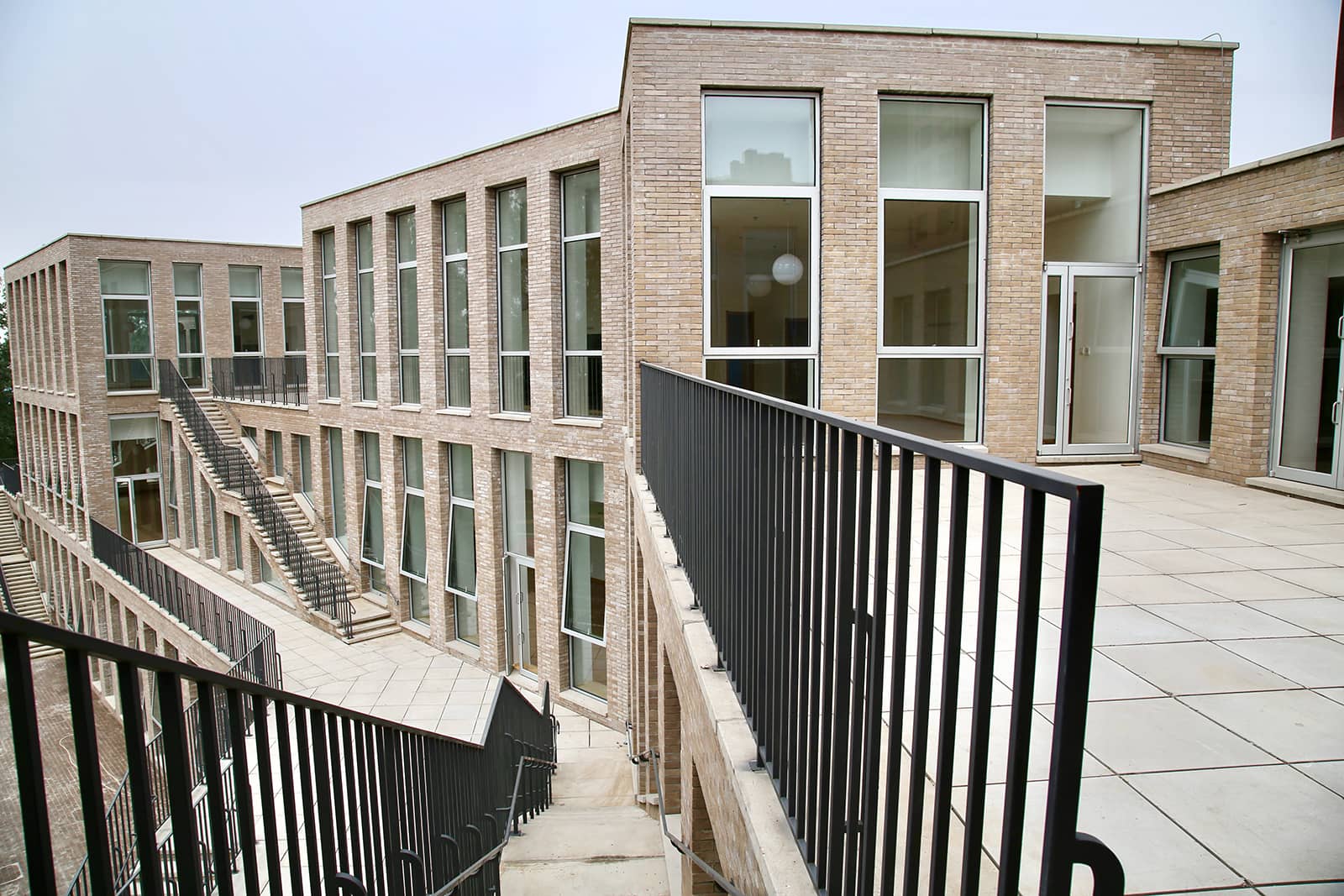 The face brick customized for Jiadu Kindergarten were specially required LOPO to add two surface processing procedures during its production. After the molding of the terracotta bricks, the trace was pressed on the face by hand and after brick-firing, the face underwent sanding treatment so that the face of the terracotta bricks could have the natural and random grains. Enjoying the advantages such as natural quality, environmental-friendliness and durability, the terracotta brick and terracotta plate are the most commonly-used materials for the external walls of the classic campus buildings, and that the color and texture of terracotta bricks can remain unchanged for a century also wins the good graces of designers.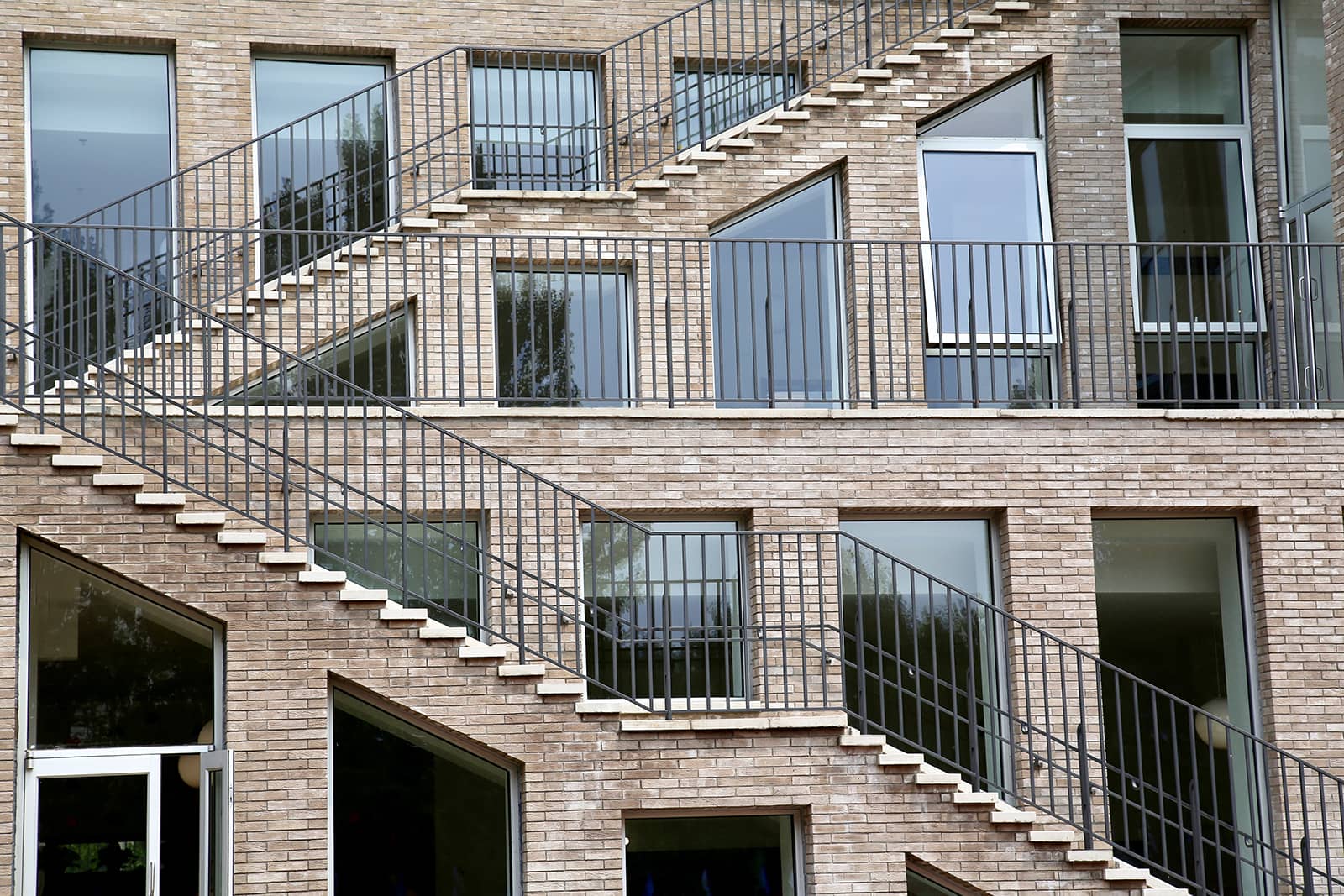 All rights reserved. No part of this article may be reproduced or retransmitted in any form without prior permission of www.lopochina.com