As far as the brick itself is concerned, clay facing brick outperforms thin clay brick when it comes to soundproofing and thermal insulation, and most notably, has an edge over thin clay brick because clay facing brick can bring better artistic expression to external wall decoration and meet the most imaginative concepts of architectural designers.
1. Clay facing brick has deeper and more variable surface texture, while thin clay bricks' texture is flat and invariable due to the limitation imposed by its thickness. LOPO's clay facing bricks are designed with a stronger sense of unevenness in order to improve its artistic expression on external walls.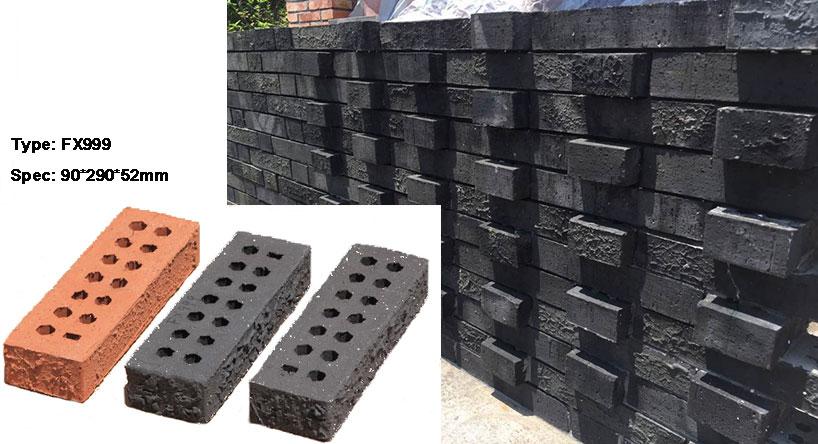 2. Clay facing brick can be designed into various special elements to be used in different portions of the external walls, which consequently makes the patterns on the walls become more diverse. For example, for one of China's high-end residential projects we are engaged in, LOPO has designed five types of clay facing bricks, which are used in girders, pillars, sills and window lattice etc., so that whatever portion of the external walls of the entire architecture can be formed by jointing these clay facing bricks, reflecting exquisite details.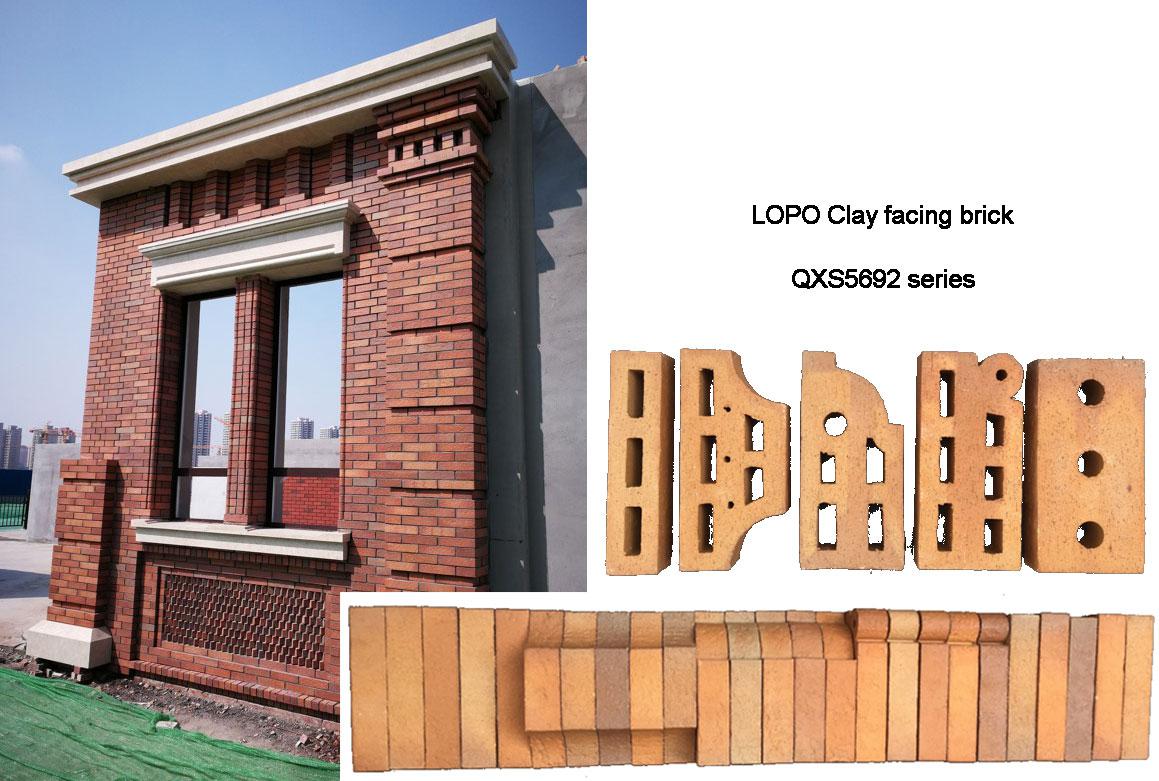 3. Clay facing brick can improve the three-dimensional effect of the wall surface, when different brick laying methods are adopted, such as by rotating bricks to different angles, arranging bricks to geometric patterns, or taking advantage of the varying thickness of mortar joints as well as the unevenness of the bricks. For the project in Zhoushan campus of Zhejiang University participated by LOPO, the designers have created special texture effect for the wall surface by keeping square space between bricks, forming the sensible beauty of structure.

4. Clay facing brick is more diverse in the dimension than thin clay brick. For example, clay facing brick can be manufactured into a long strip brick, which is generally not the case for thin clay brick due to the restriction imposed by its thickness. The oblong facing brick LOPO designed for China Resources University project, are 550mm in length, and thus possess slender and elegant beauty.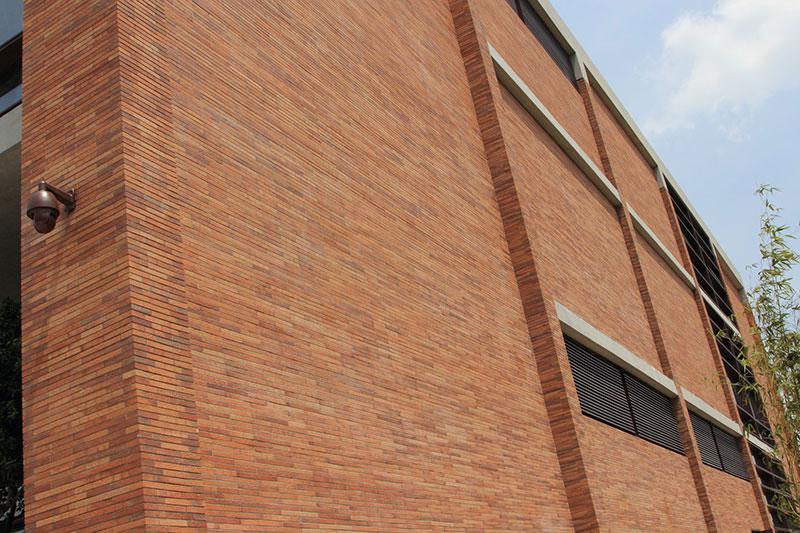 All rights reserved. No part of this article may be reproduced or retransmitted in any form without prior permission of www.lopochina.com