Project: Optical Valley Power Energy Conservation Environmental Protection Industrial Park
Location: 308 # Optical Valley Avenue, East Lake High-tech Zone, Wuhan
LOPO Terracotta Facing Panels: gray and white glazes, matte surface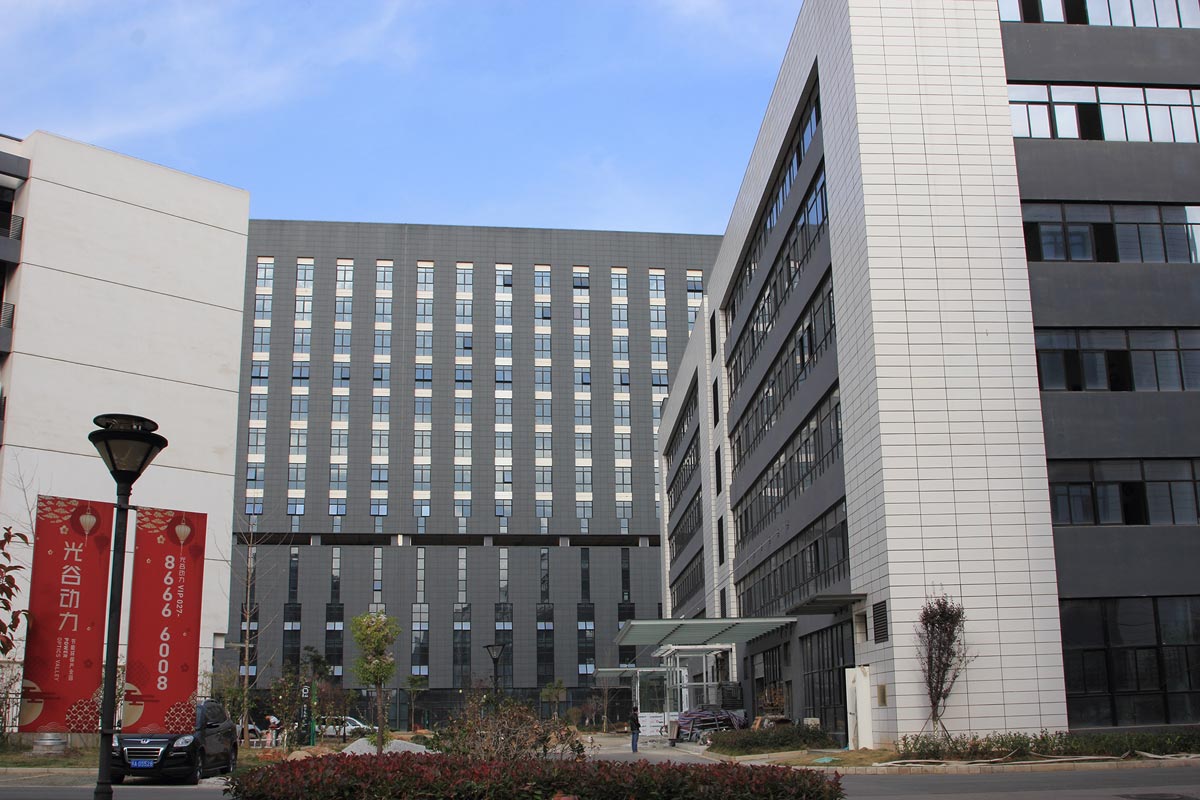 The industrial park is jointly invested and operated by Hubei Dafangjinjia Real Estate Co., Ltd. and Optical Valley Power (Wuhan) Energy Industry Development Co., Ltd., with a total floorage of 170,000 square meters. It is a high-tech park that brings together R&D office, high-rise office buildings for innovation, sales centers, energy-saving and environmental protection theme parks, entertainment and leisure, commercial streets and innovative apartments and etc.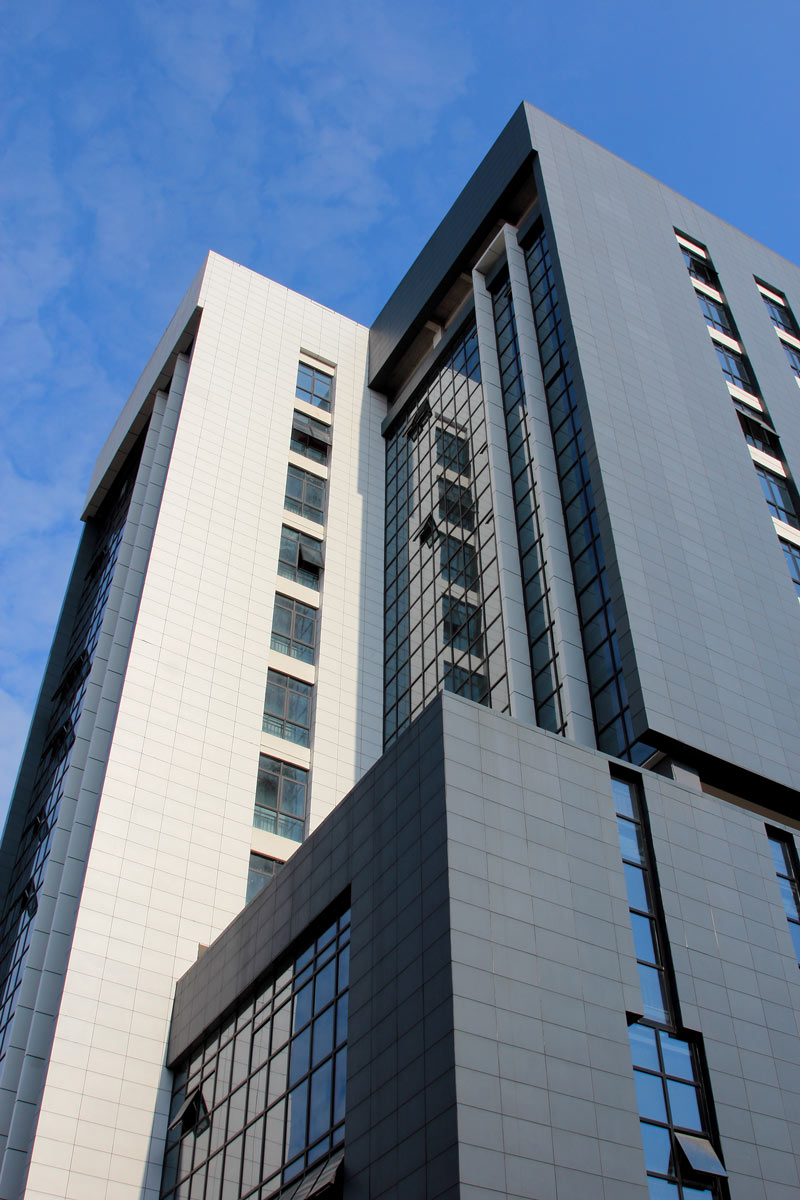 The industrial park is located at the intersection of Optical Valley Avenue and Fenghuangyuan Middle Road and will be developed in three phases. Currently, the first and second phases of the park have been completed. LOPO Terracotta is the designated supplier of building facade materials for the third phase of the park.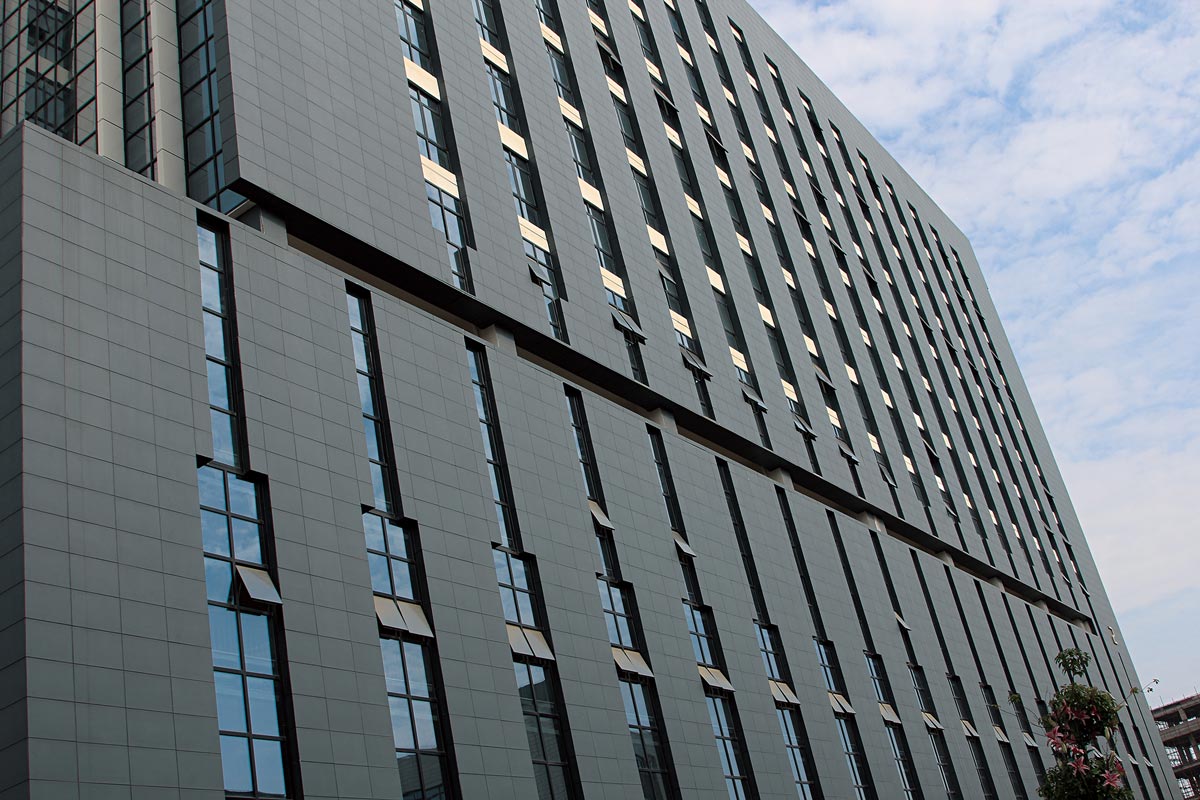 The third phase of the industrial park is composed of 9 small high-rise buildings. The overall architectural design style is trendy and minimalist. The structures and forms of the 9 buildings are different, but they all take the form of regular cuboid. The designers adopt LOPO dark gray and white matte glazed terracotta facing panels. Through the arrangement of gray and white glazes terracotta on the building facade and the division of the texture of the building surface, all these buildings are connected with each other in a natural manner.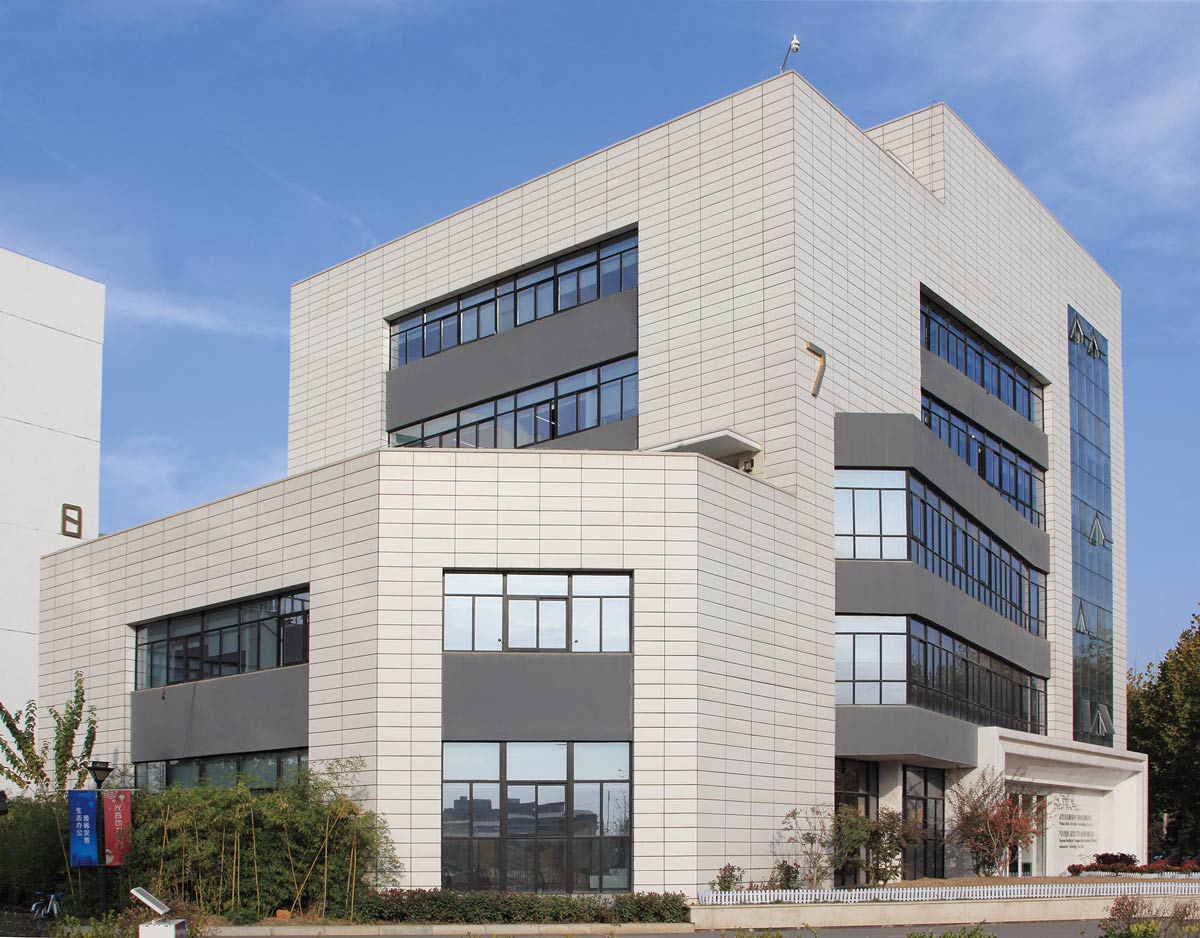 Since glazed terracotta panels can offer a richer choice of colors, and features various glossiness and color gradation (difficult to achieve with natural terracotta), they are preferred choice for architects in many customized project designs. In this project, designers choose cool-colored, monochromatic matte glazed terracotta facing panels instead of glossy glazes terracotta. In this way, it helps the buildings in the Optical Valley to project a high-tech sense and cool yet solemn commercial temperament.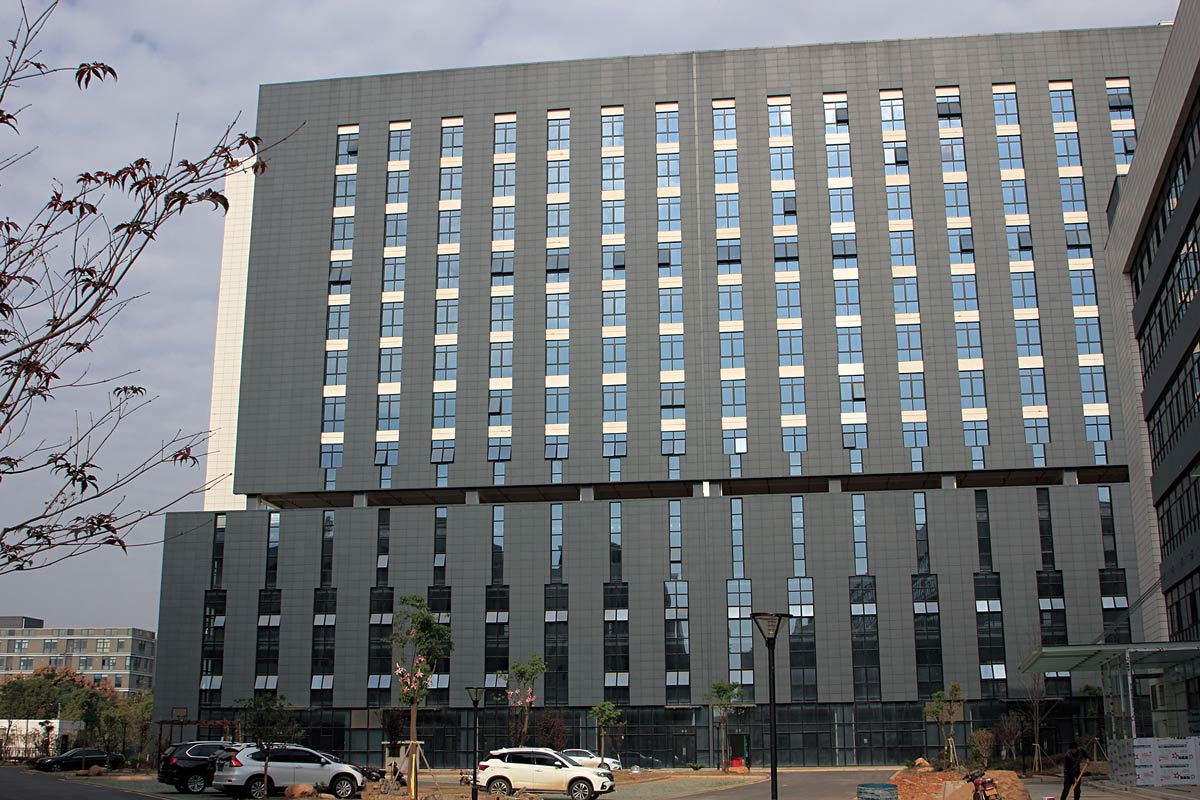 In the past 10 years, LOPO has been engaged in many commercial office projects at home and abroad. These high-end office projects have very stringent requirements for the overall energy conservation and environmental protection of the building. Being a perfect match with modern commercial office buildings by fulfilling its minimalist and bright building facade design requirement, the terracotta facing panels are sustainable and environmentally friendly. They are frost-proof, rain-proof, snow-proof and chemical-proof, thus, featuring a longer service life with easier maintenance. Meanwhile, the design and adoption of the rain screen curtain system can protect the wall and provide better heat insulation.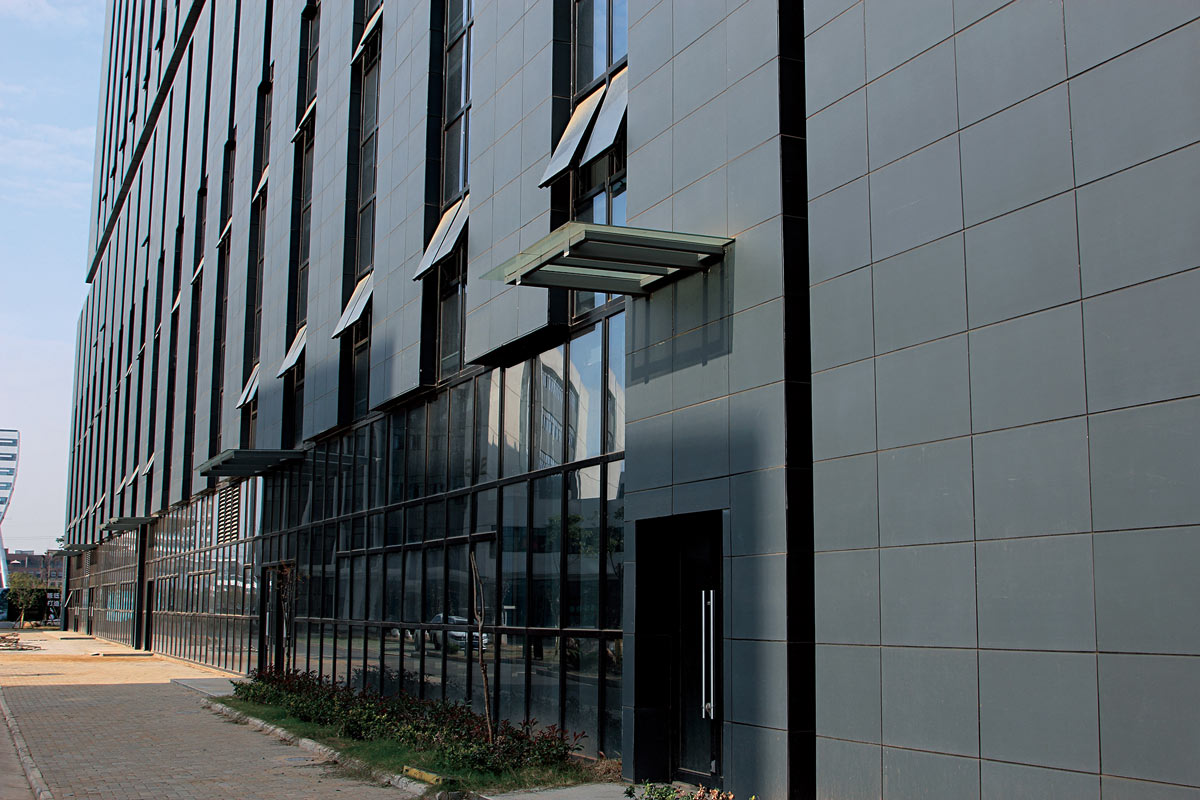 More project image of Optical Valley Power Energy Conservation Environmental Protection Industrial Park
All rights reserved. No part of this article may be reproduced or retransmitted in any form without prior permission of www.lopochina.com