Beijing Capital Medical University Mi Yun Teaching Hospital was founded in 1955, and is the only secondary level comprehensive hospital in Mi Yun district that is experienced in clinical practice, medical education and research, rehabilitation, disease prevention and healthcare, etc.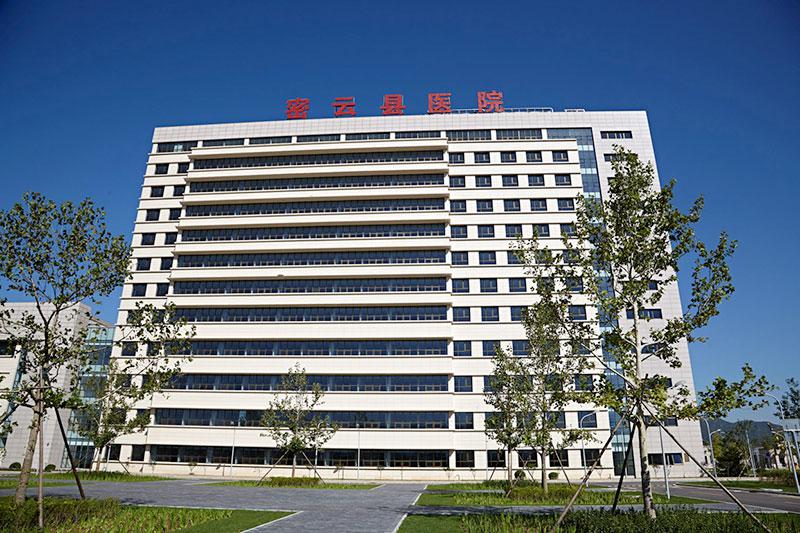 The hospital covers an area of 57 thousand square meters, containing 37 thousand square meters of indoor space. This project uses a wide application of new energy-saving material and ensures "green" construction during the planning and building of the hospital reconstruction and thus was awarded National Quality Engineering Award of 2014-2015.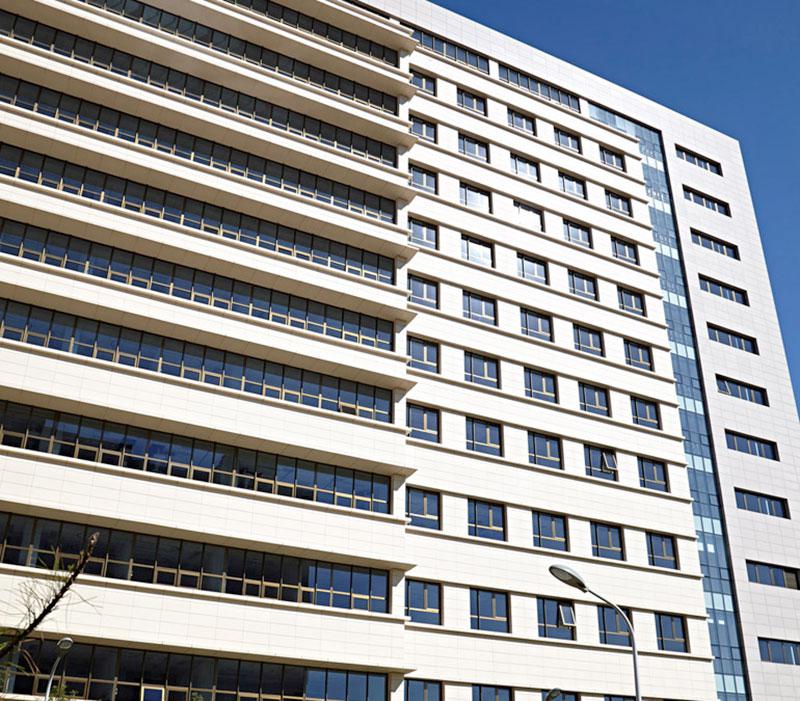 There are 5 individual buildings on the hospital grounds, including 3 four to five-story outpatient buildings, a pediatric building, an emergency building, 2 twelve-story internal medicine buildings and a surgical building. As a public building, the style of the hospital is conservative and in design more emphasis is put on the functions of the building.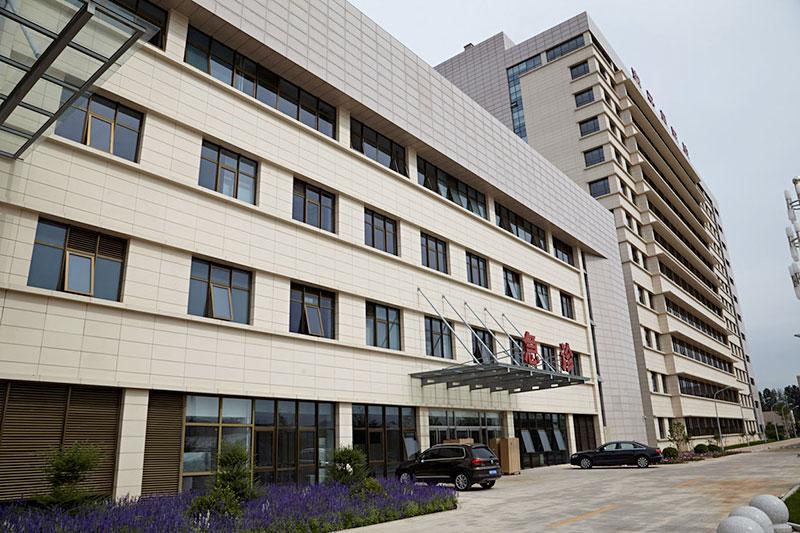 A combination of stone and terracotta curtain walls is used in the design of the buildings' exterior wall. Light-grey stone material is used for the outer frame to sketch the overall lines of the hospital buildings and add to them a sense of grandeur. And creamy-white terracotta plates are used for the main facade of the buildings to warm the coldness of stone frames and make the building more elegant and serene.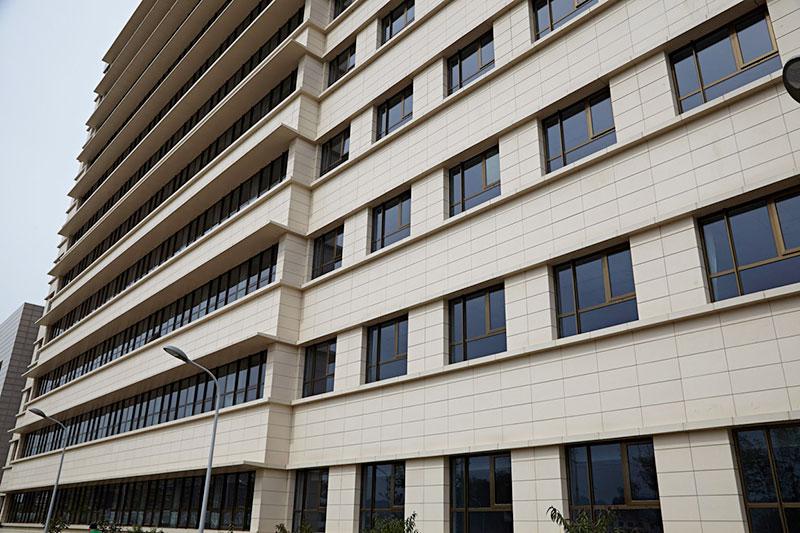 In the past few years, natural, environment-friendly, durable and easy-to-maintain terracotta ventilated rainscreen wall cladding products have become a trend in hospital-related exterior wall design and application. And terracotta facade products are extremely versatile in color, surface texture and shape. Traditional natural surface ones and colorful glazed surface ones, smooth ones and rough ones, ones that are common groove/ corrugated surface and ones custom-made special facade elements— are all available, and can be freely chosen and combined to increase the diversity of traditional hospital building designs to realize the building style architects have in mind.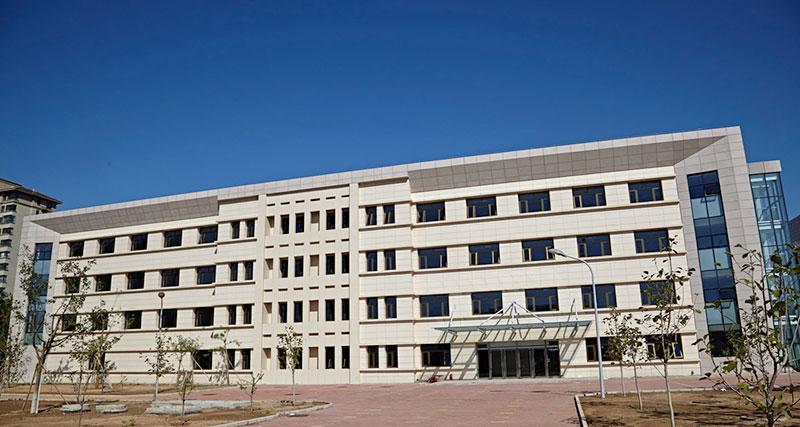 All rights reserved. No part of this article may be reproduced or retransmitted in any form without prior permission of www.lopochina.com