Project: Business School of Hunan Technology and Business University
LOPO Natural Red Terracotta: 20000 SQM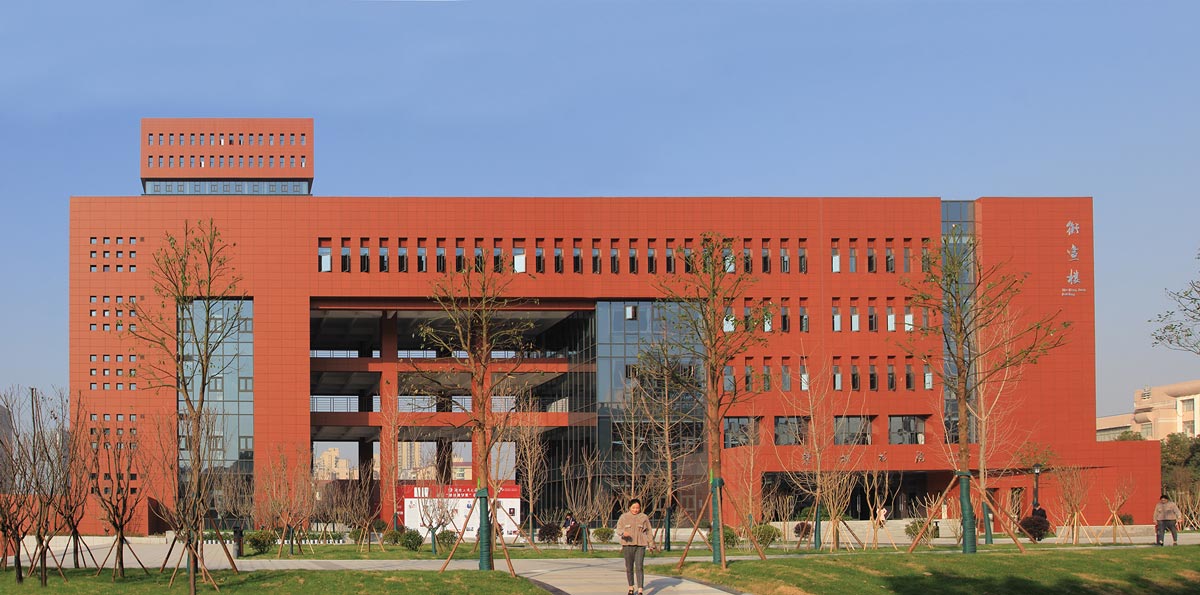 Located in Changsha City, Hunan Province, Hunan Technology and Business University is a provincial college that offers full-time education. With a major focus on economics and management, it also covers economics, management, engineering, science, law, literature and arts and other disciplines. This school boasts a history of 7 decades.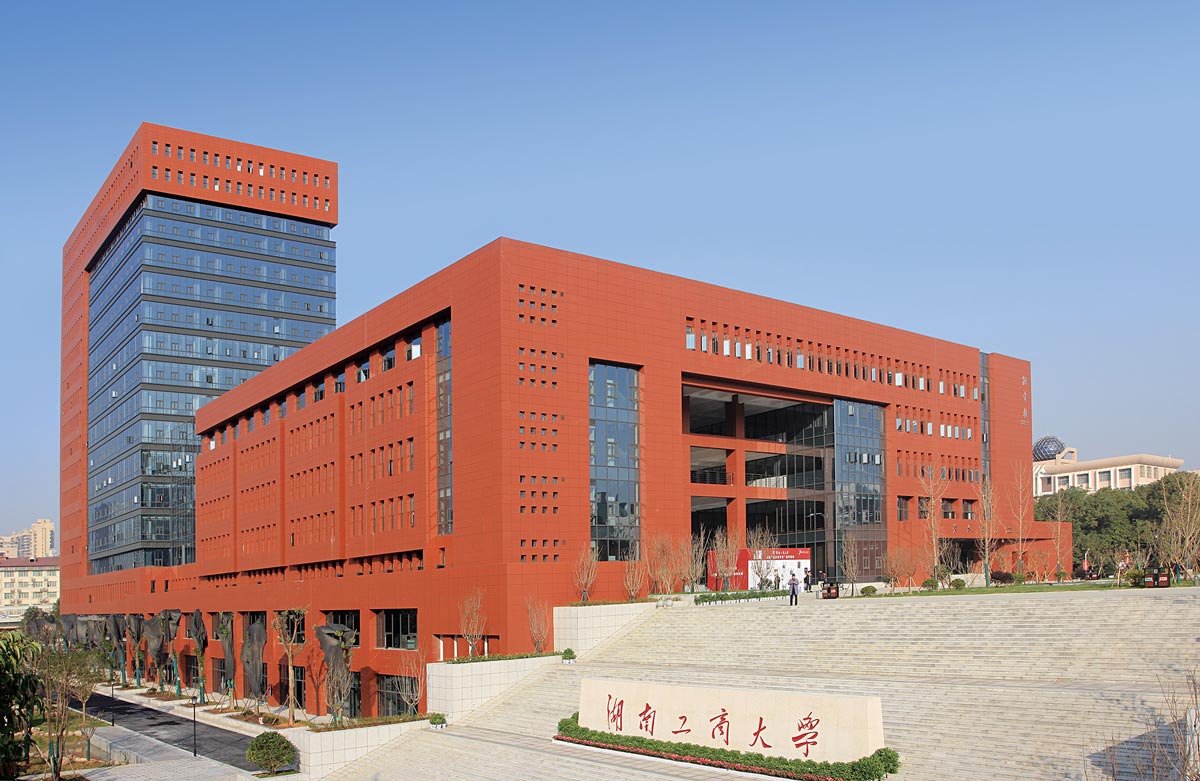 The new building of the Business School is a recently finished project. With a total floorage of 63,000 square meters, it is located in the main teaching area of Tongzipo Road on the South Campus. Named as Hengxuan Building, upon completion, it will serve as the main teaching and lab venue for Hunan Technology and Business University, and will be the landmark of the campus.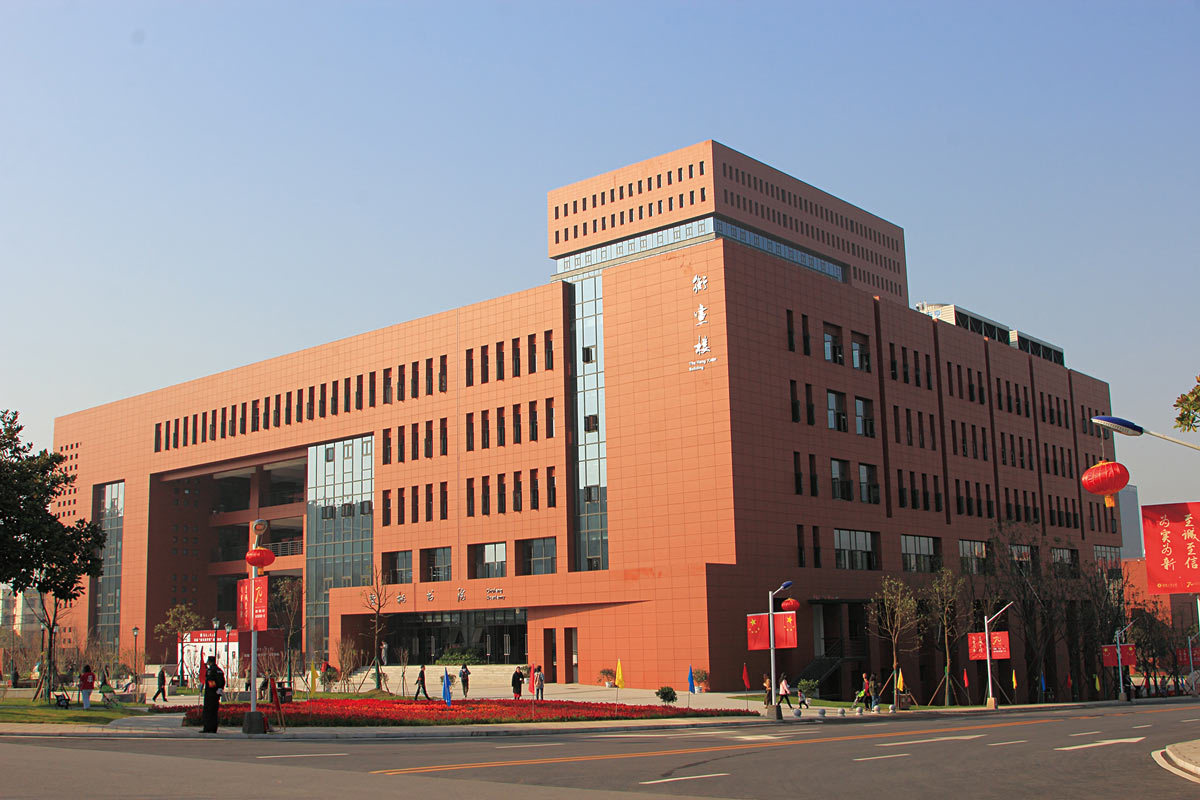 The building can be divided into two functional areas: the teaching building and the lab and training complex. The teaching building is an 8-story box-shaped building whereas the lab and training complex is an 18-story building. The two functional areas are well connected by two-story buildings above the ground. The 60 steps can lead you to the front gate of 3rd floor of the teaching building. The overall architectural design features simplicity and solemnity.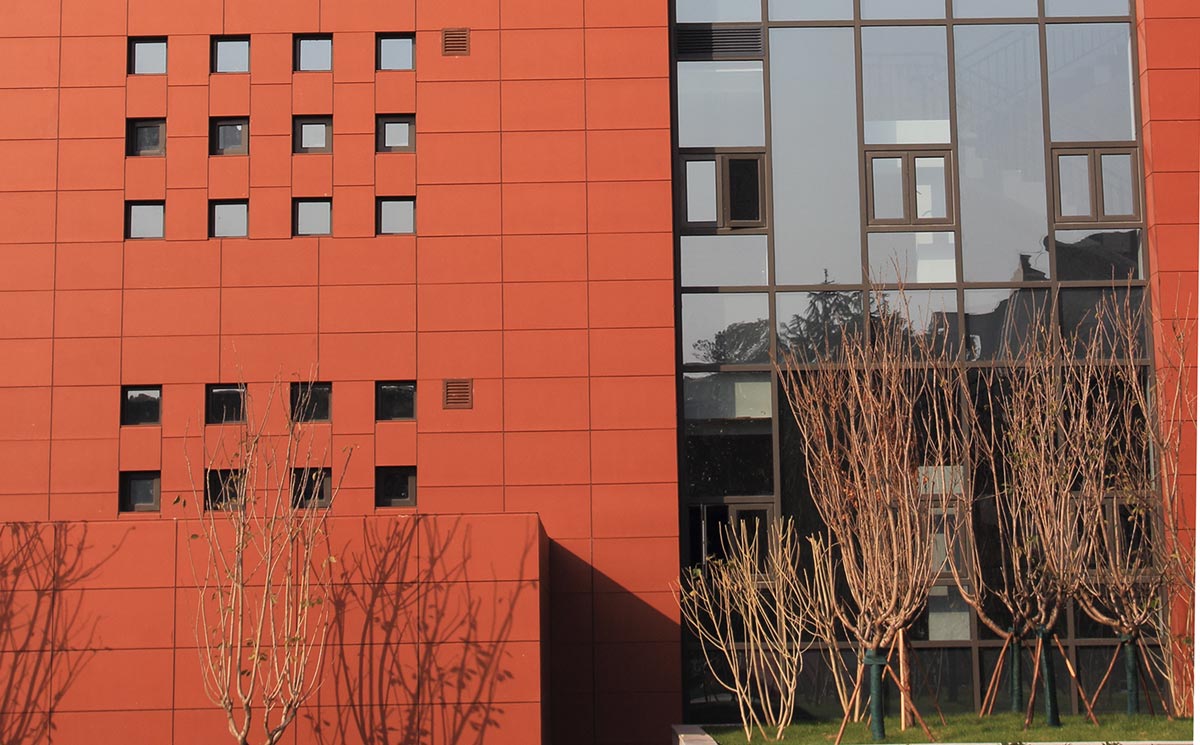 The design of the building facade of the Business School mainly adopts LOPO terracotta cladding and glass curtain wall. The total area of the terracotta panels of this project is about 20,000 square meters. Through well-structured, carefully-planned division and arrangement of the terracotta and glass curtain wall facade, it not only ensures sufficient lighting for the building, but also present a sense of order and harmony.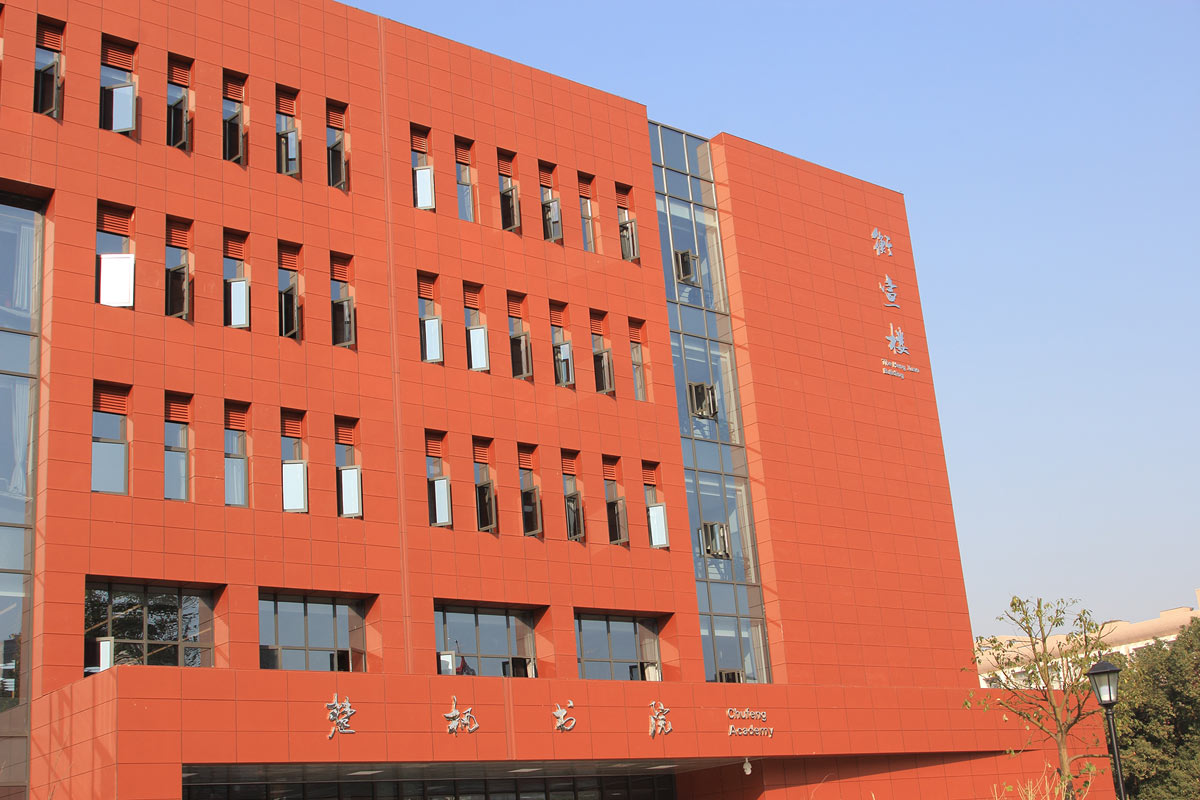 Similar to a great number of important buildings in many well-known universities in China, such as Tsinghua University Lecture Hall and Xiamen University Xiang'an Campus, the building facade chooses red as its main color. Red is a classic color in traditional Chinese culture, which represents joy and hope. It fits well with this thriving higher education institution. The terracotta façade panels, the evolution of thousand-year terracotta bricks, are fired from natural clay materials. The combination of modern construction technology and curtain wall system makes the building more viable and sustainable.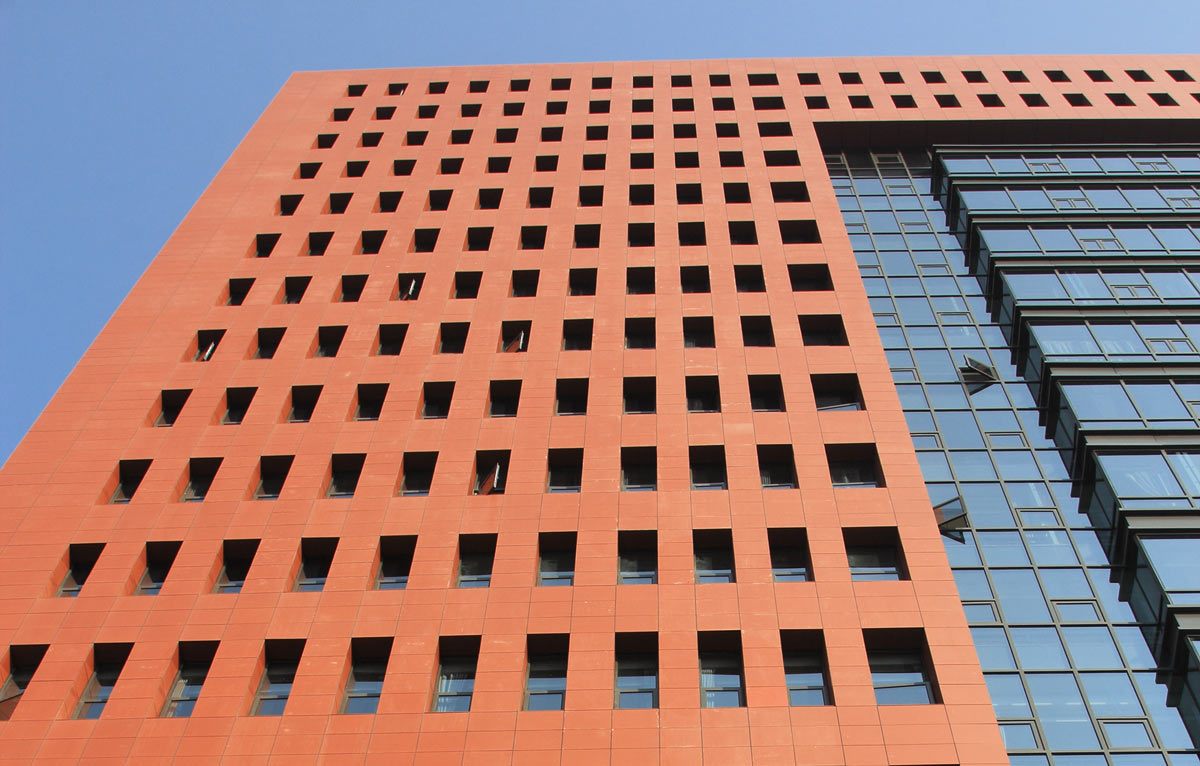 All rights reserved. No part of this article may be reproduced or retransmitted in any form without prior permission of www.lopochina.com