LOPO Terracotta Project: North China University of Science and Technology Library
Architects: Tianjin University Research Institute of Architectural Design and Urban Planning Co., Ltd
The project is located in Tangshan Bay Ecological City in Hebei Province, with a total floorage of 69,000 square meters and 8 floors above the ground. Among them, the main library building is 41.35 meters in height and 170.90 meters in length, making it the library with the largest floorage in China.
The library of the new campus of North China University of Science and Technology is located on the main axis of the university, with a planned collection of 3 million books and 4,700 seats. The main body of the building is divided into three sections(Section A, B and C). Section A is the major part of the high-rise library, while Section B is the western podium - the exhibition center and Section C is the eastern podium - the modern technology education center. It is a modern, multifunctional library with a large scale.
The library design adopts the classic combination of blocks to form a stable composition in the shape of a Chinese character "pin" (which means to appreciate), dividing the massive building into various sections. The iconic library is facing the school gate to the south, welcoming the readers in a dignified manner. The landscape steps extend the library area and serve as a link between the east and west school districts. The north side is facing the lake, and the blocks unfold in a gentle and peaceful way. The steps and platforms make the library a more open and inclusive space.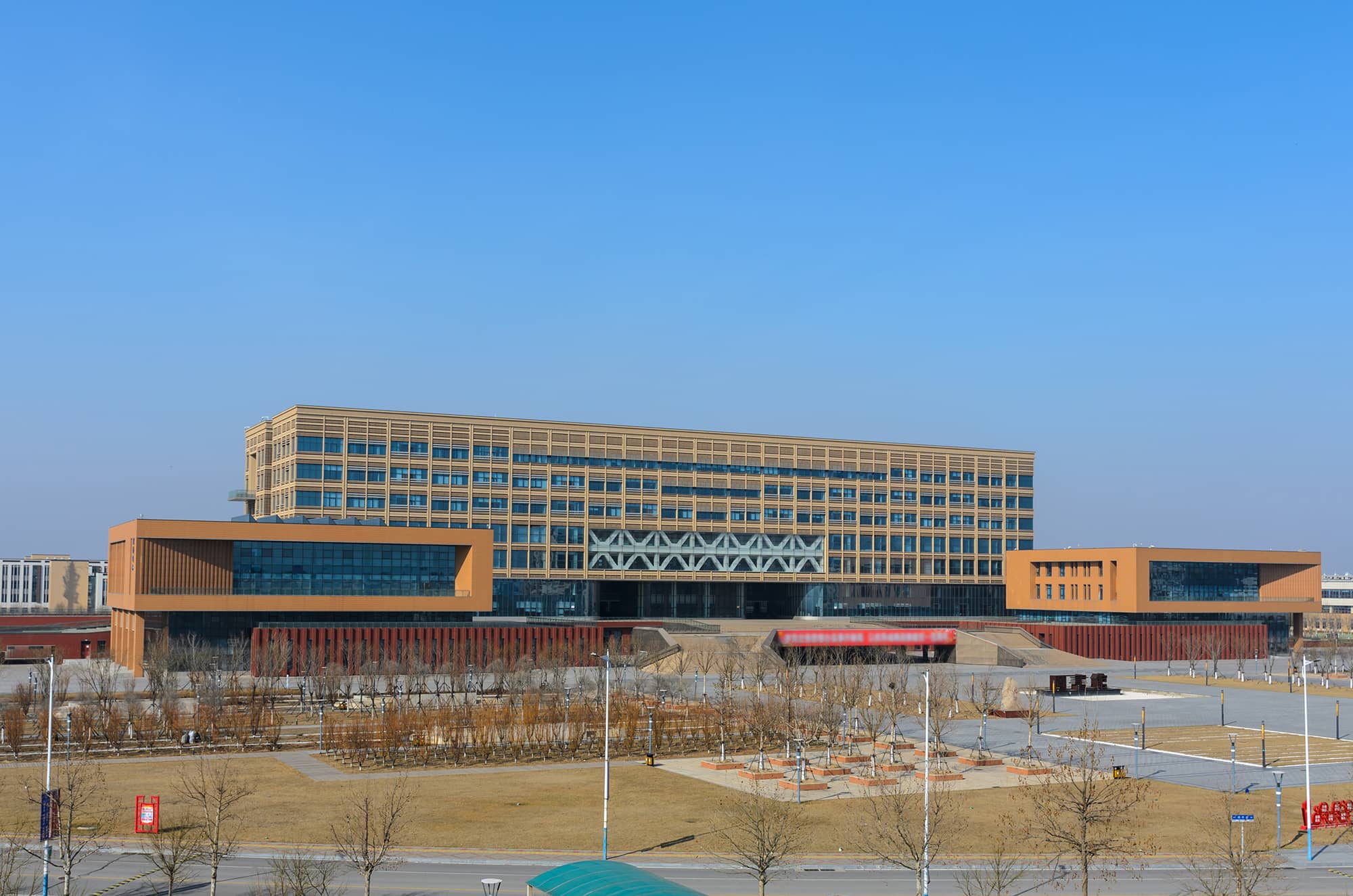 As for the façade design, the architects used beige, orange and red terracotta wall panels to decorate the different building blocks in a layered manner. From light colors to dark colors, the colors of the building facade render a bright and vibrant tone. The main library building's glass curtain walls are cladded with LOPO's beige sandstone Terracotta Panels and terracotta baguettes, which not only produce regular architectural texture of the façade, but also provide shading and cooling function for the building. The extruded sandstone-faced terracotta have a random natural texture on its surface, providing a sense of dynamism to the large-sized building. The function hall on the second floor adopt an orange groove face terracotta facade, while the first floor building features a red terracotta façade installed vertically and horizontally. Each individual block of the building boasts its own characteristics, yet well-proportioned.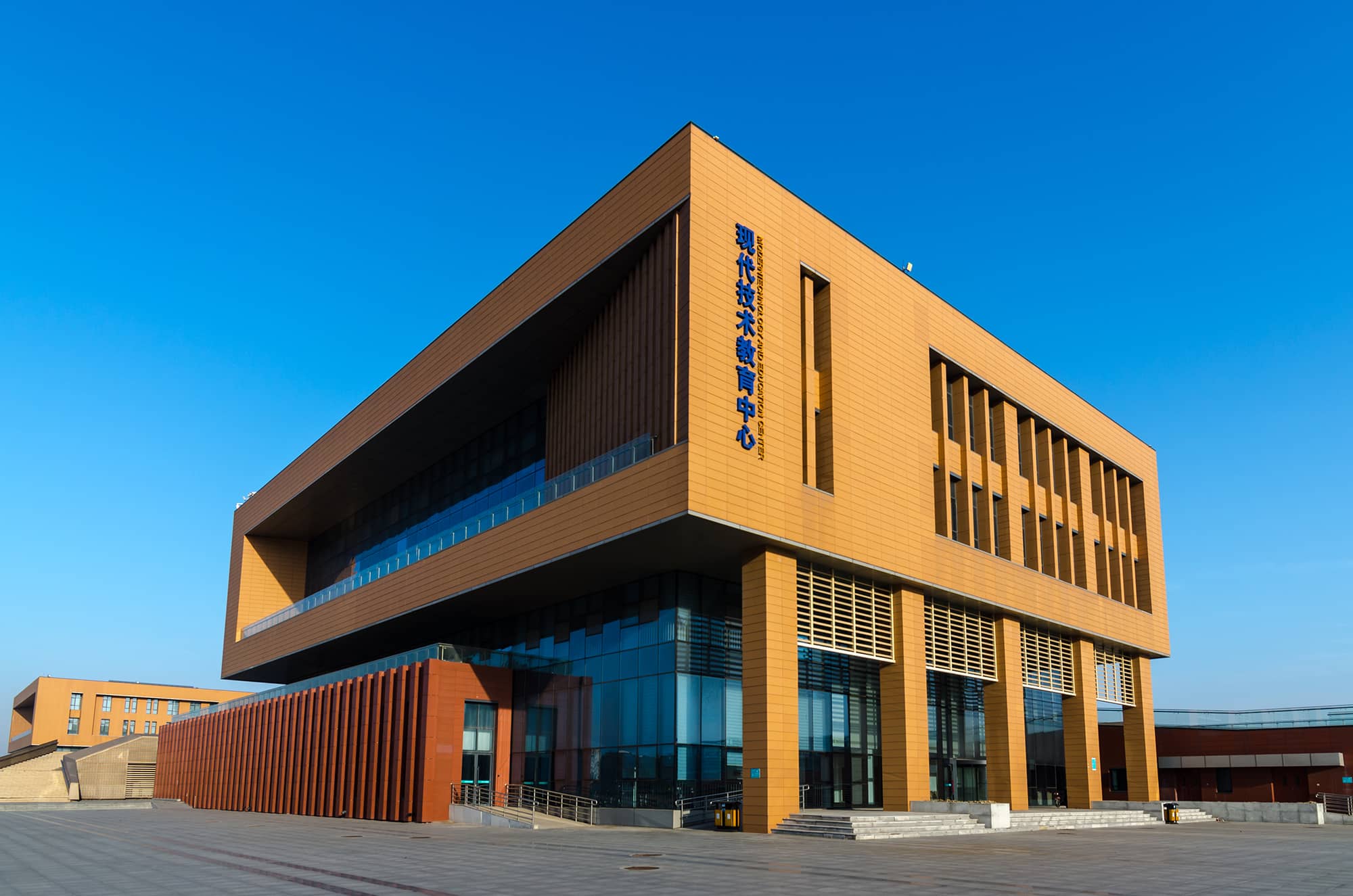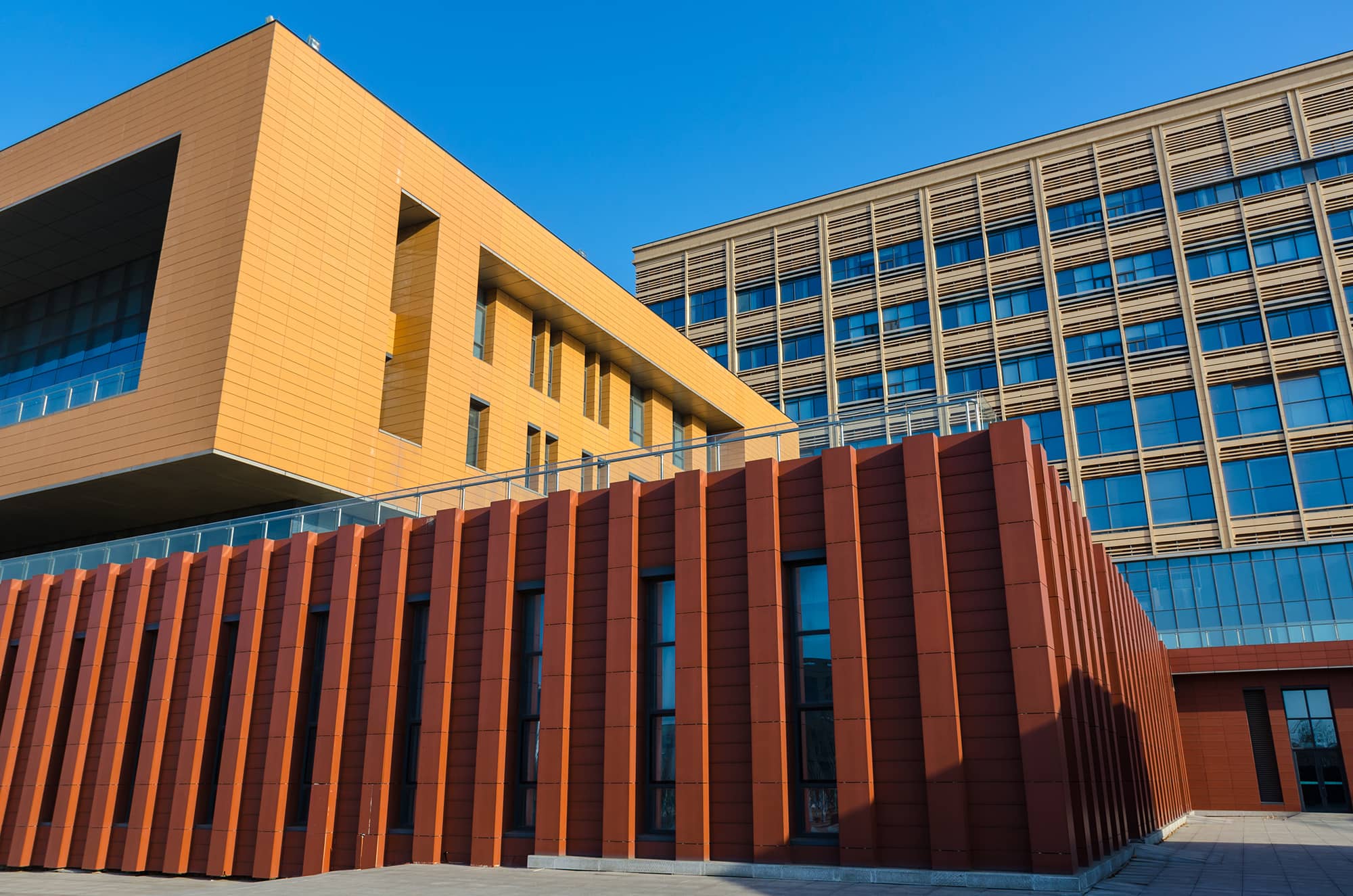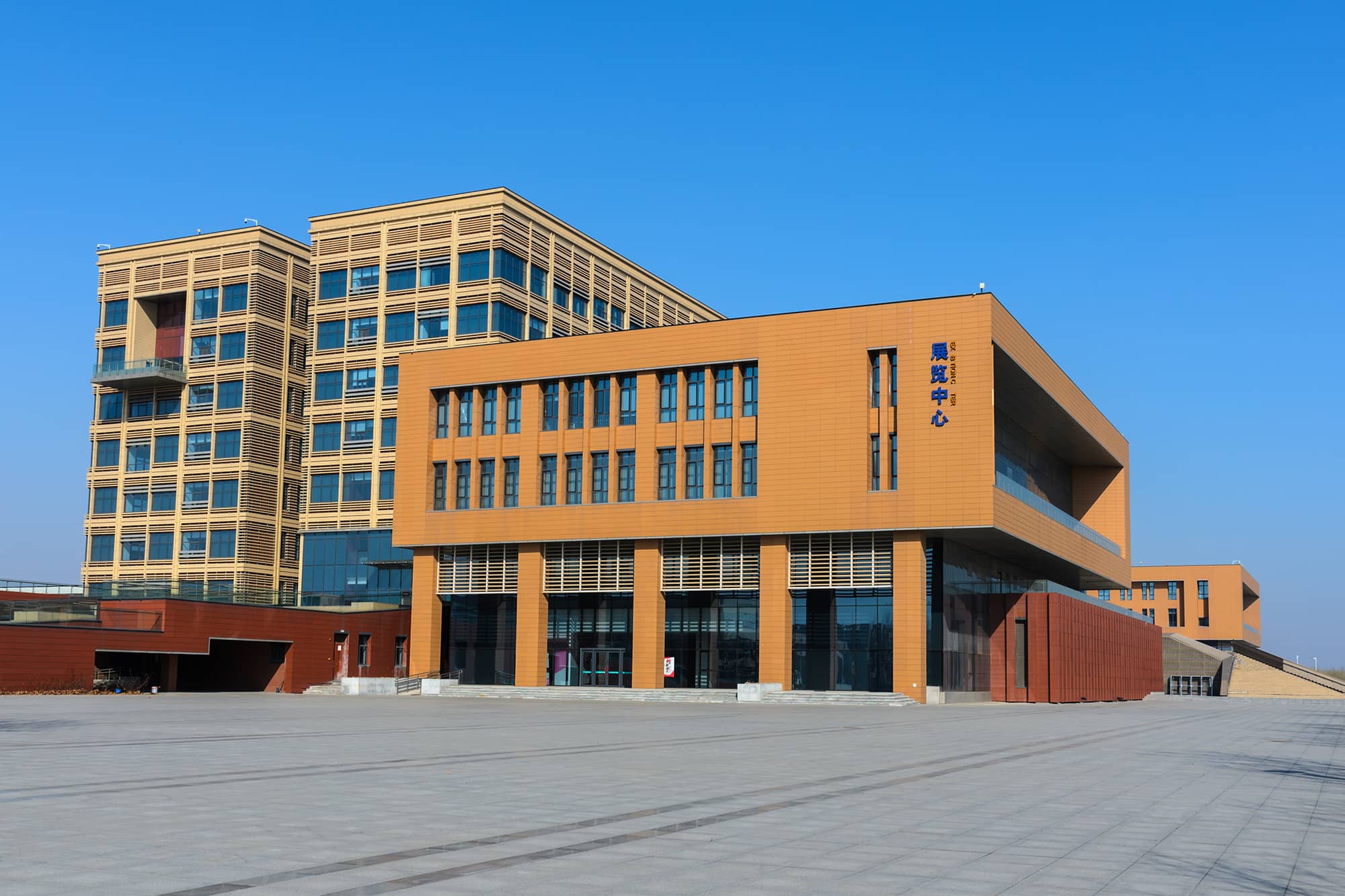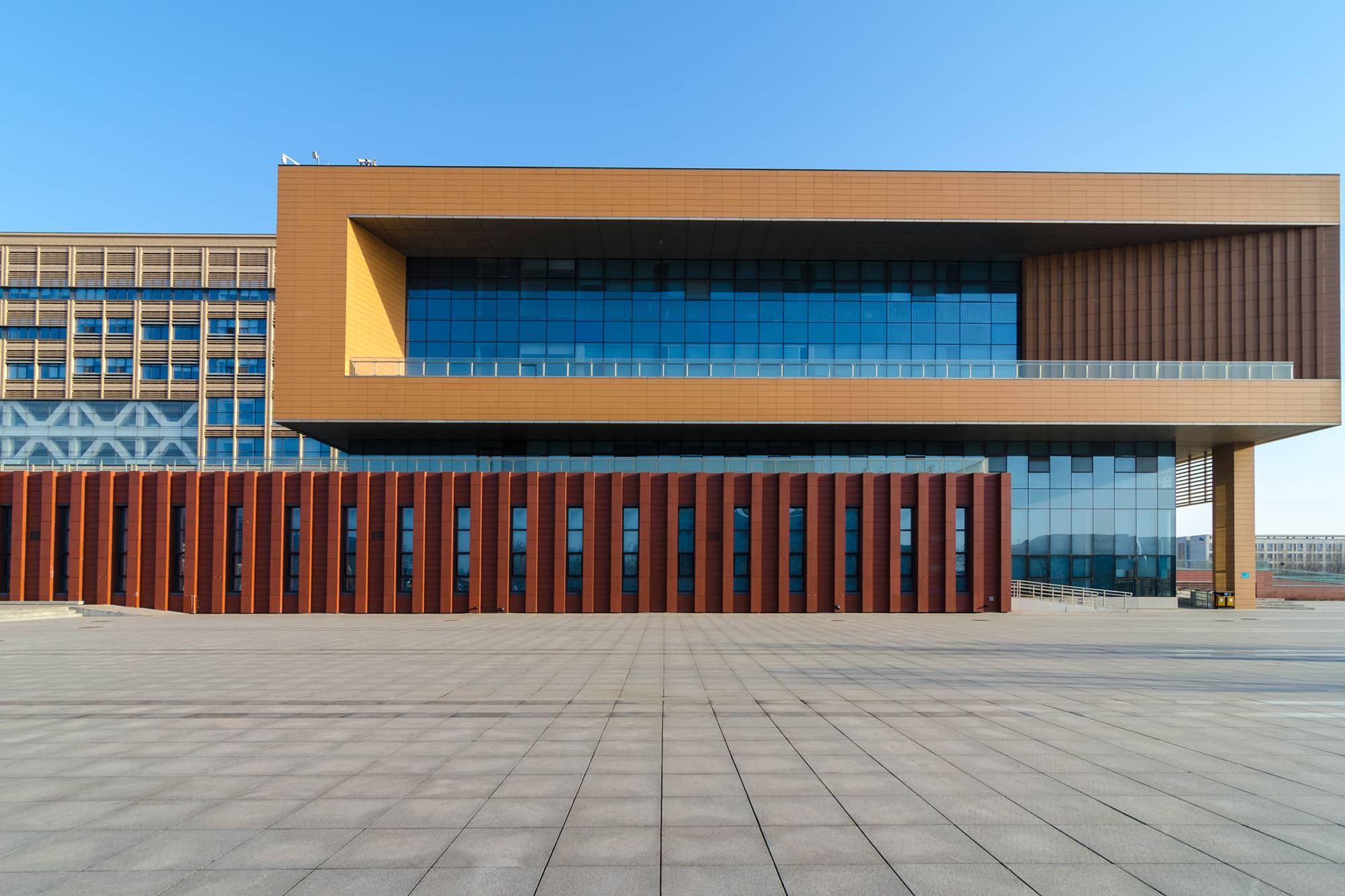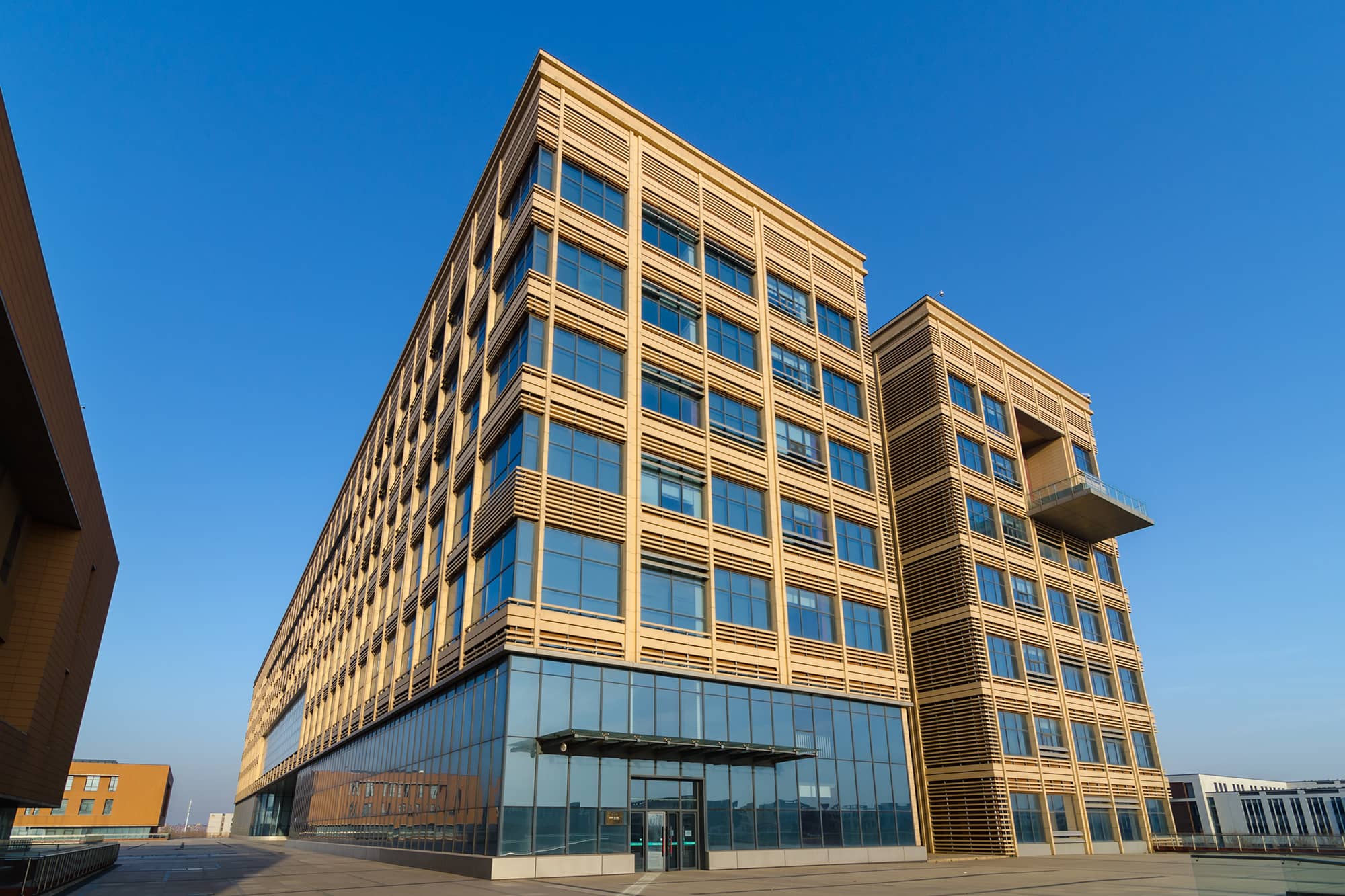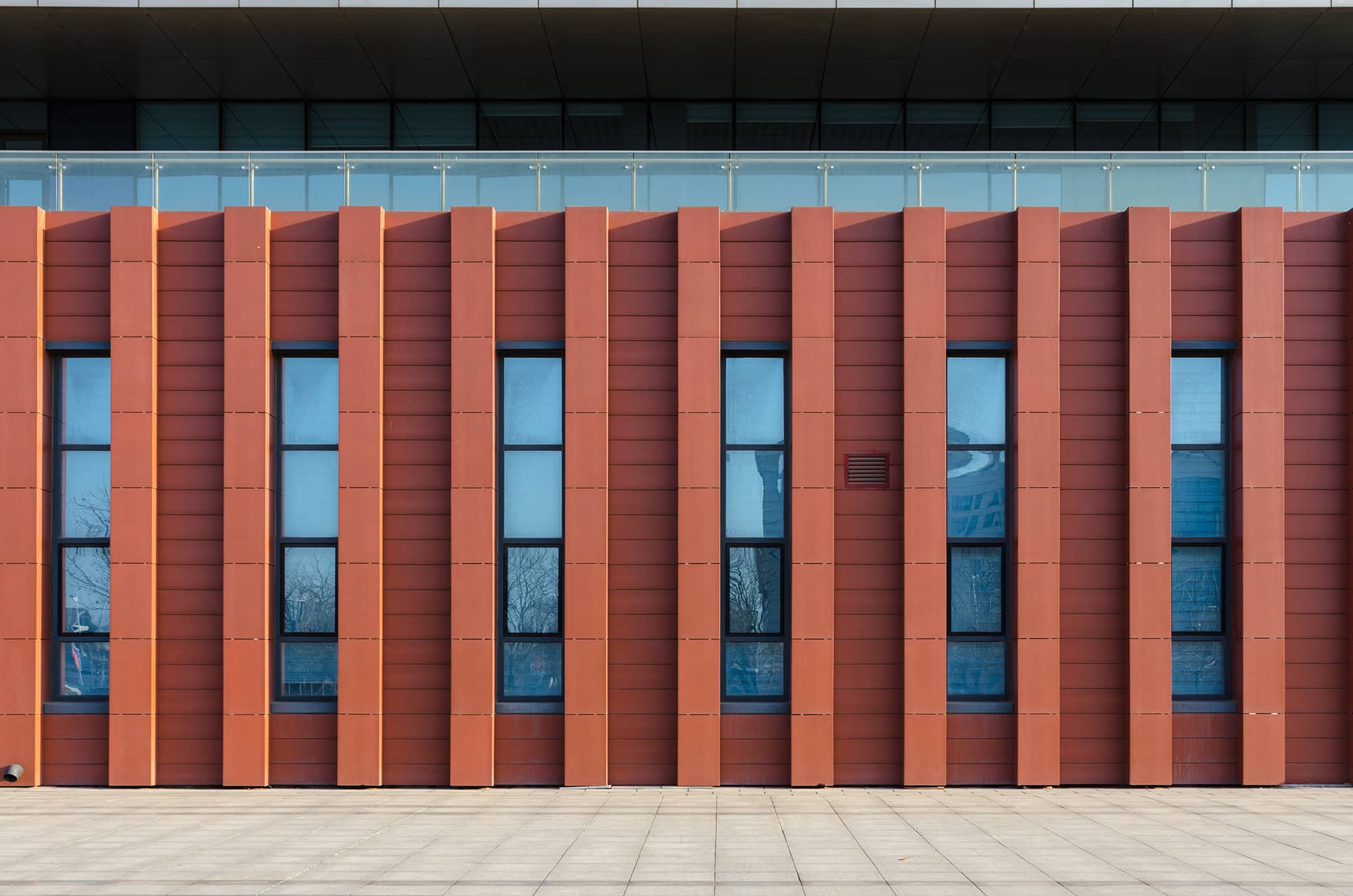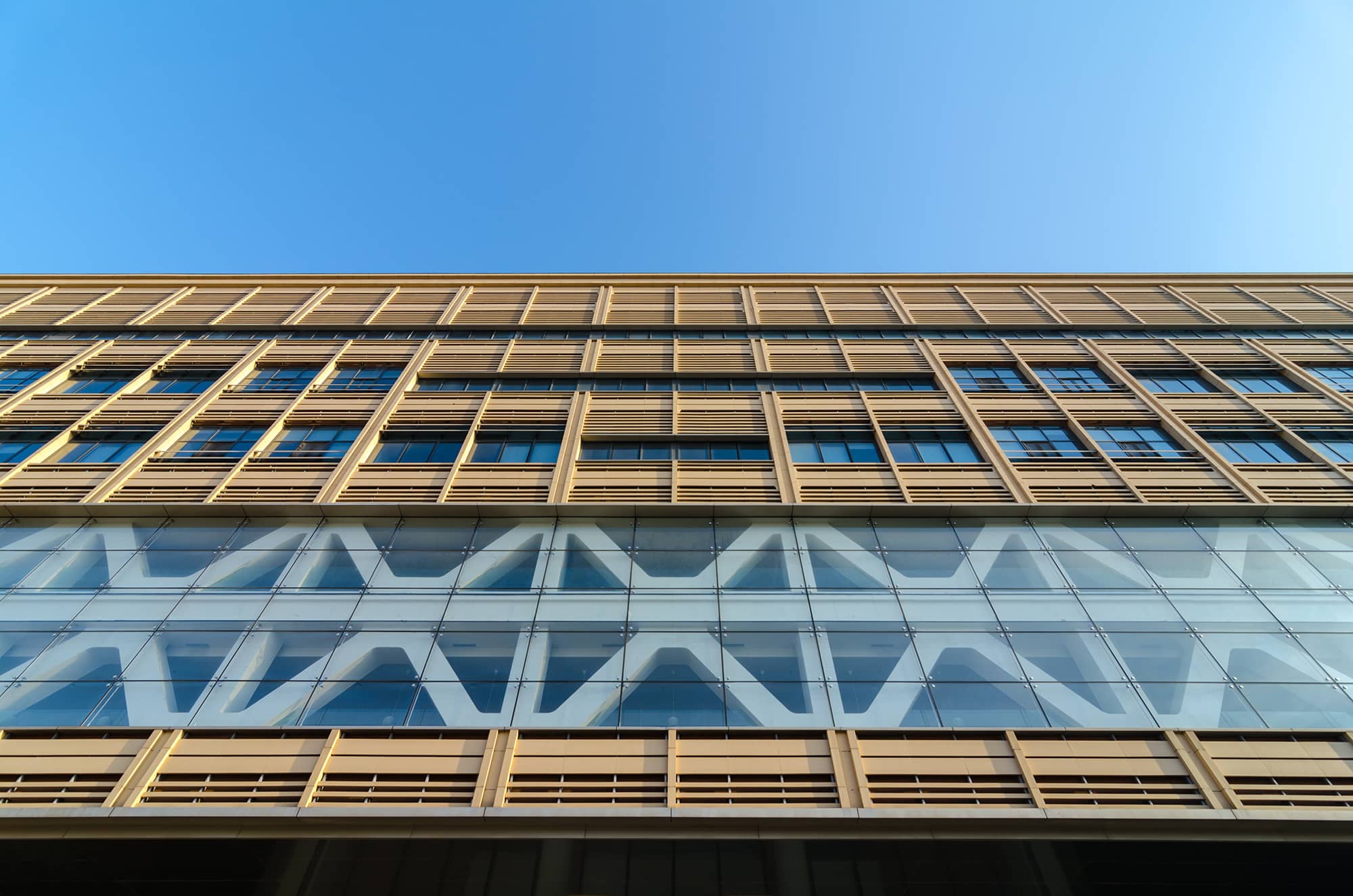 All rights reserved. No part of this article may be reproduced or retransmitted in any form without prior permission of www.lopochina.com