CBD Project: Lixia Headquarters Business Center
Location: Jinan, Shandong
Owner: Lixia Holding Group
LOPO Product: Architectural Terracotta in 30mm THK, Red and Grooved Texture
Total QTY: 13615 SQM
This project is located at the northeast corner of the intersection of Jiefang East Road and Aoti West Road, and adjacent to the Central Business District in the west. It covers an area of 55,000 square meters, with a total floorage of 410,000 square meters and a total investment of 500 million yuan. It was invested and constructed by Lixia Holding Group. It consists of 4 office buildings of financial group headquarters and 1 business hotel. Block A and Block D are premium Grade A office buildings with a height of 188 meters, whereas Block B and Block E are high-rise office buildings with a height of 55 meters and 65 meters respectively. Block C is a five-star hotel. After being put into use, it will become the largest financial industry headquarters cluster in the province.
The project site is a square plot facing the street on three sides. The northwest and southeast corners are office buildings A and D, while the high-rise office buildings B and E are in the middle to optimize the microclimate and environmental factors such as the wind and light of the office yard. In addition to the modern office space, the ground floor space of the building is left open. The bottom part is built on stilts, connecting the north and south. With the garden, yard, commercial and shopping complex, office buildings and other recreational spaces spread across, a smooth line of travel for the project building complex is elegantly formed.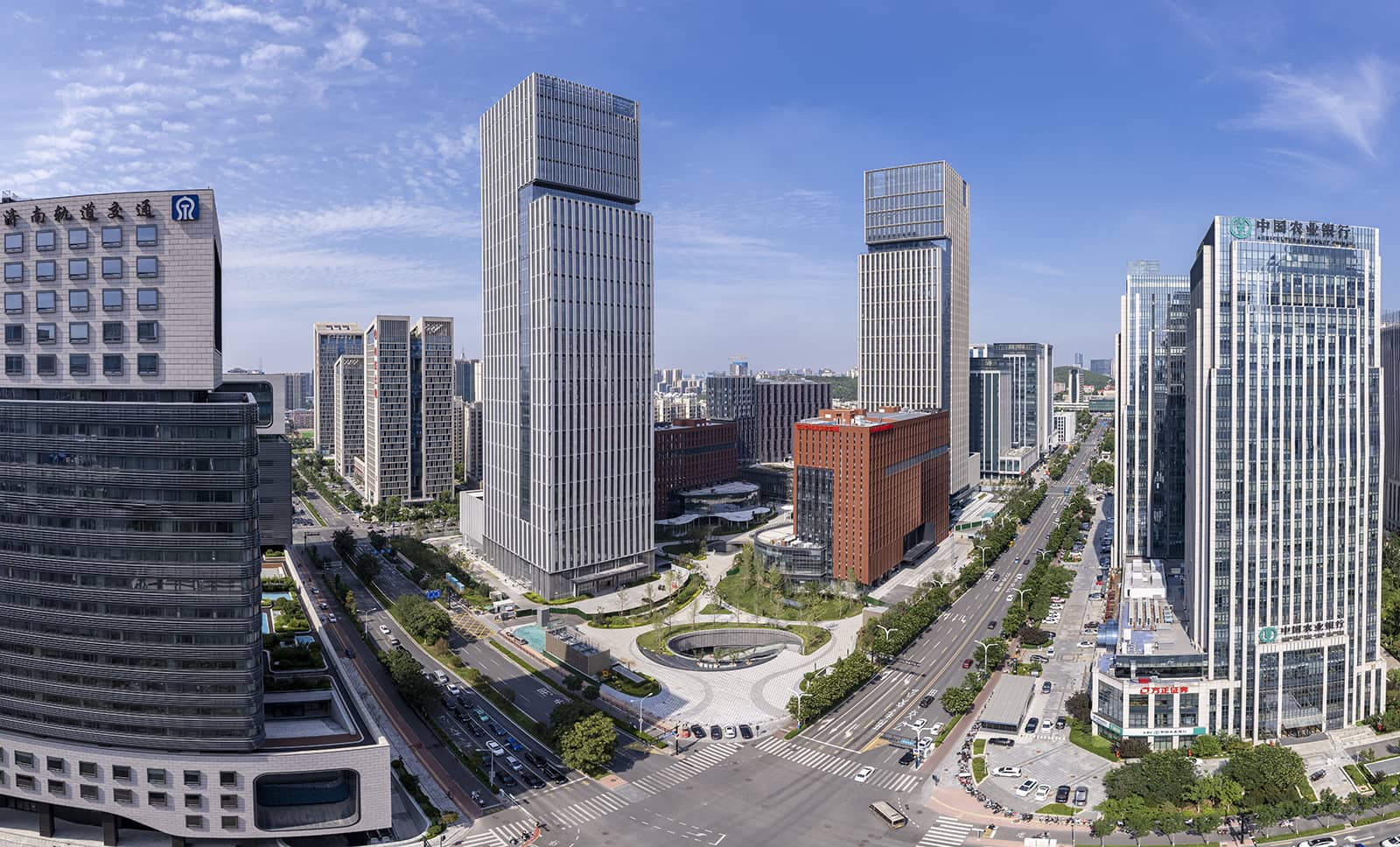 In terms of the architectural facade design, the two office buildings are endowed with simple and vertical architectural lines, which are closely attached to gray natural stone and glass materials, presenting a distant, stylish and modern vibe. The two high-rise office buildings are designed with terracotta facades. Their warm red color and elegant grooved texture balance the sense of oppression brought by office buildings and create a humble and pleasant street interface.
LOPO provided the project with terracotta panels (width: 513 mm and 600 mm) with overlaps, featuring a horizontally oriented rainscreen system. 431 mm and 605 mm wide, straight-edged terracotta are also provided for window edge area.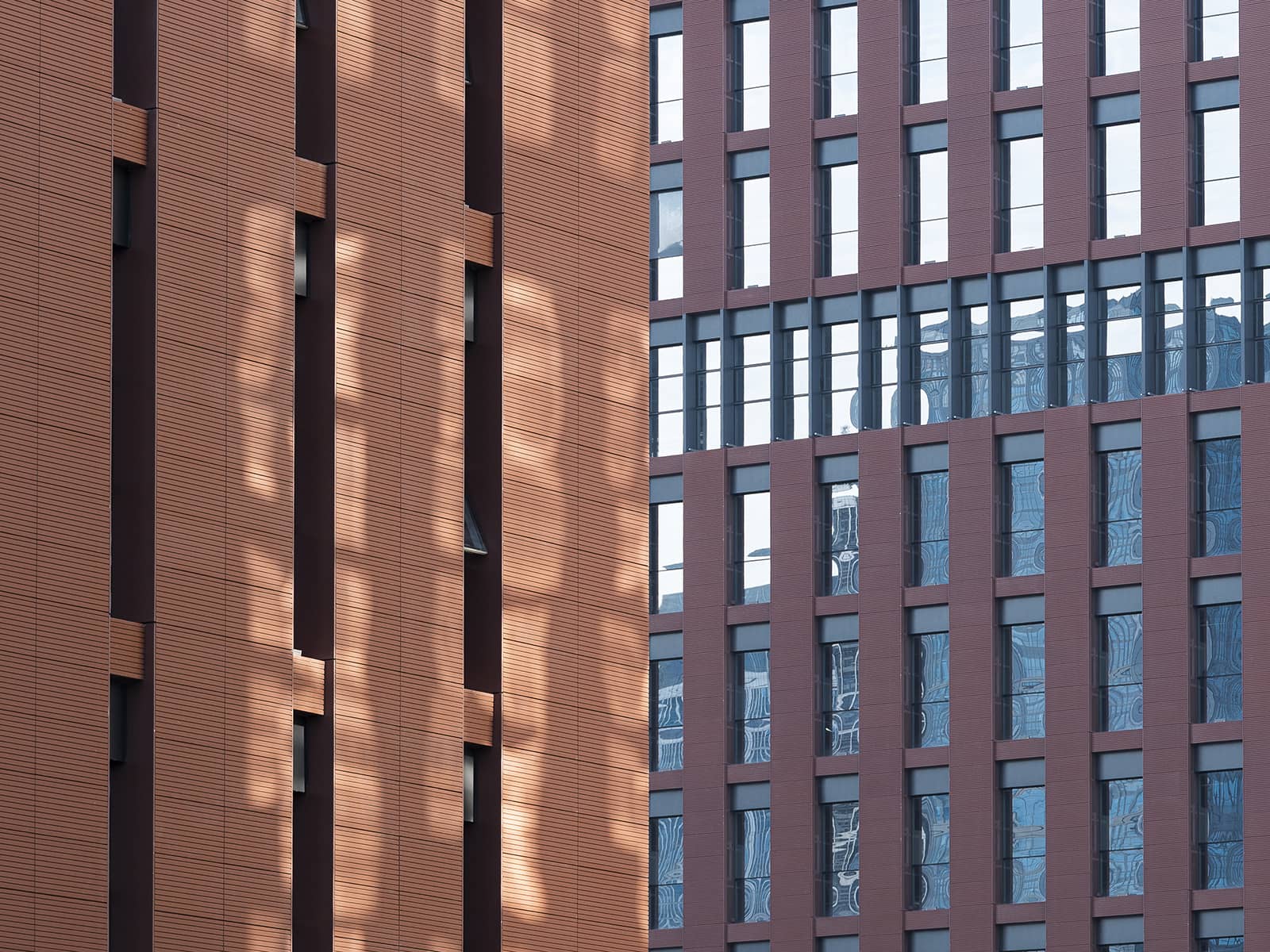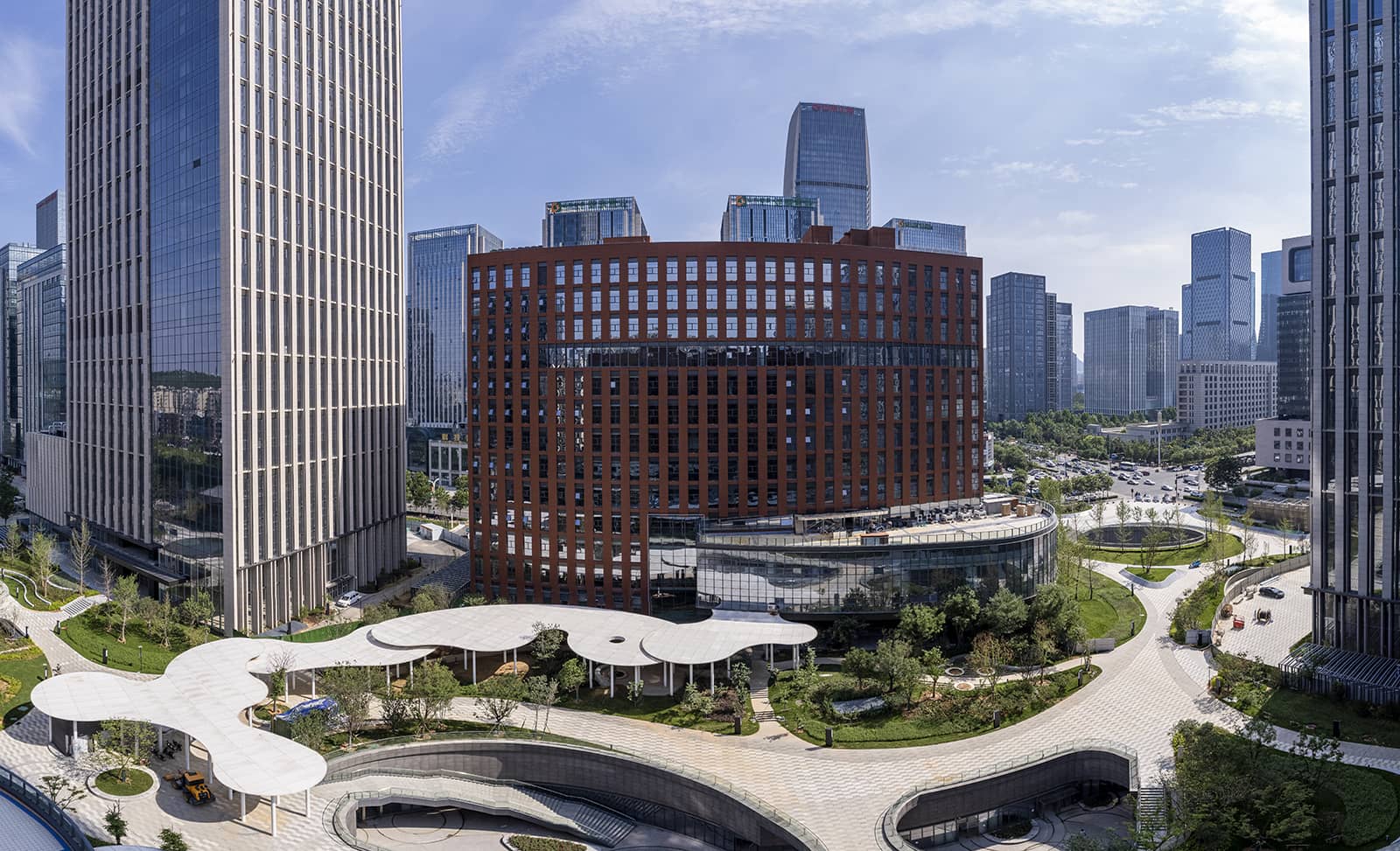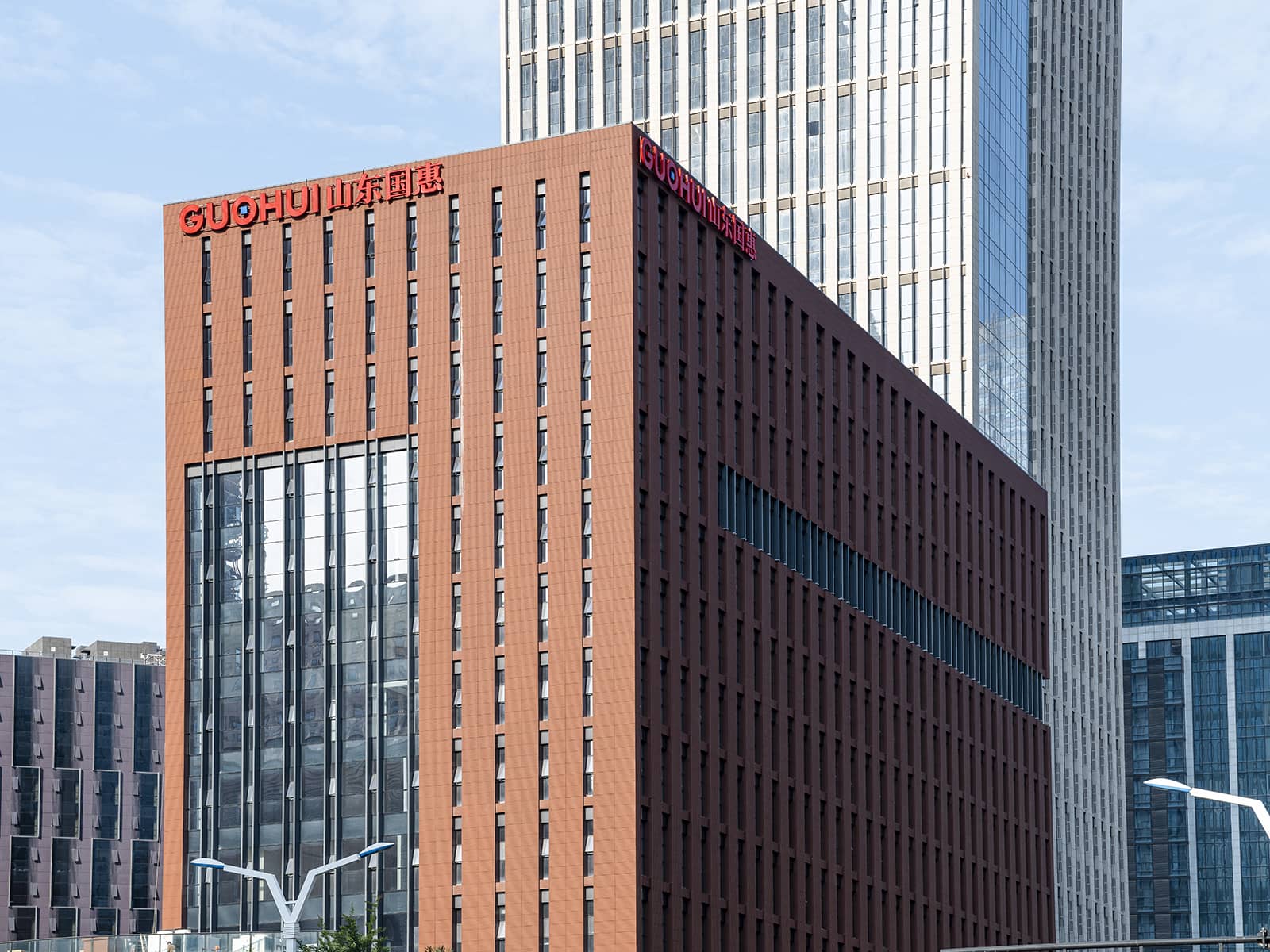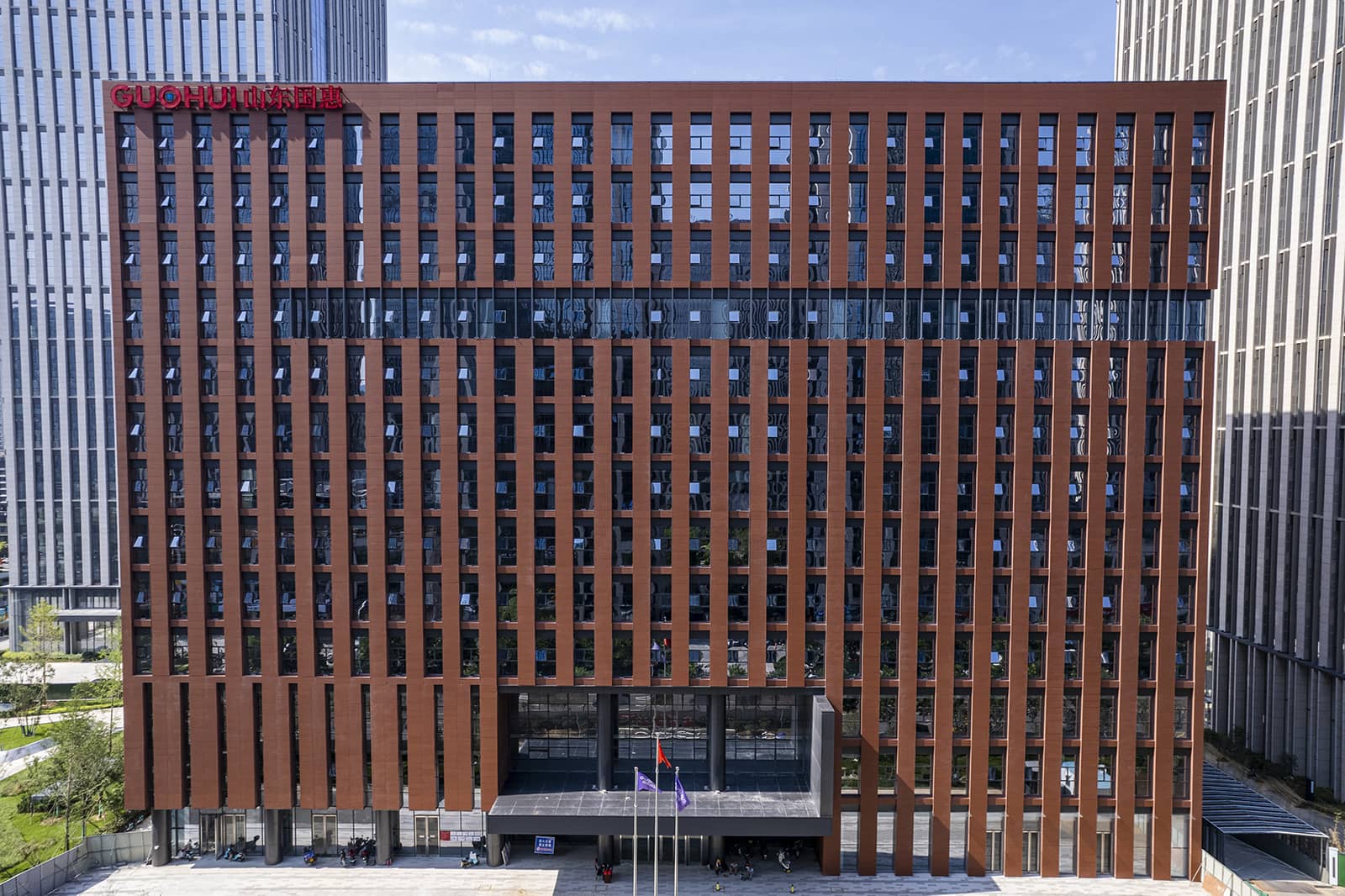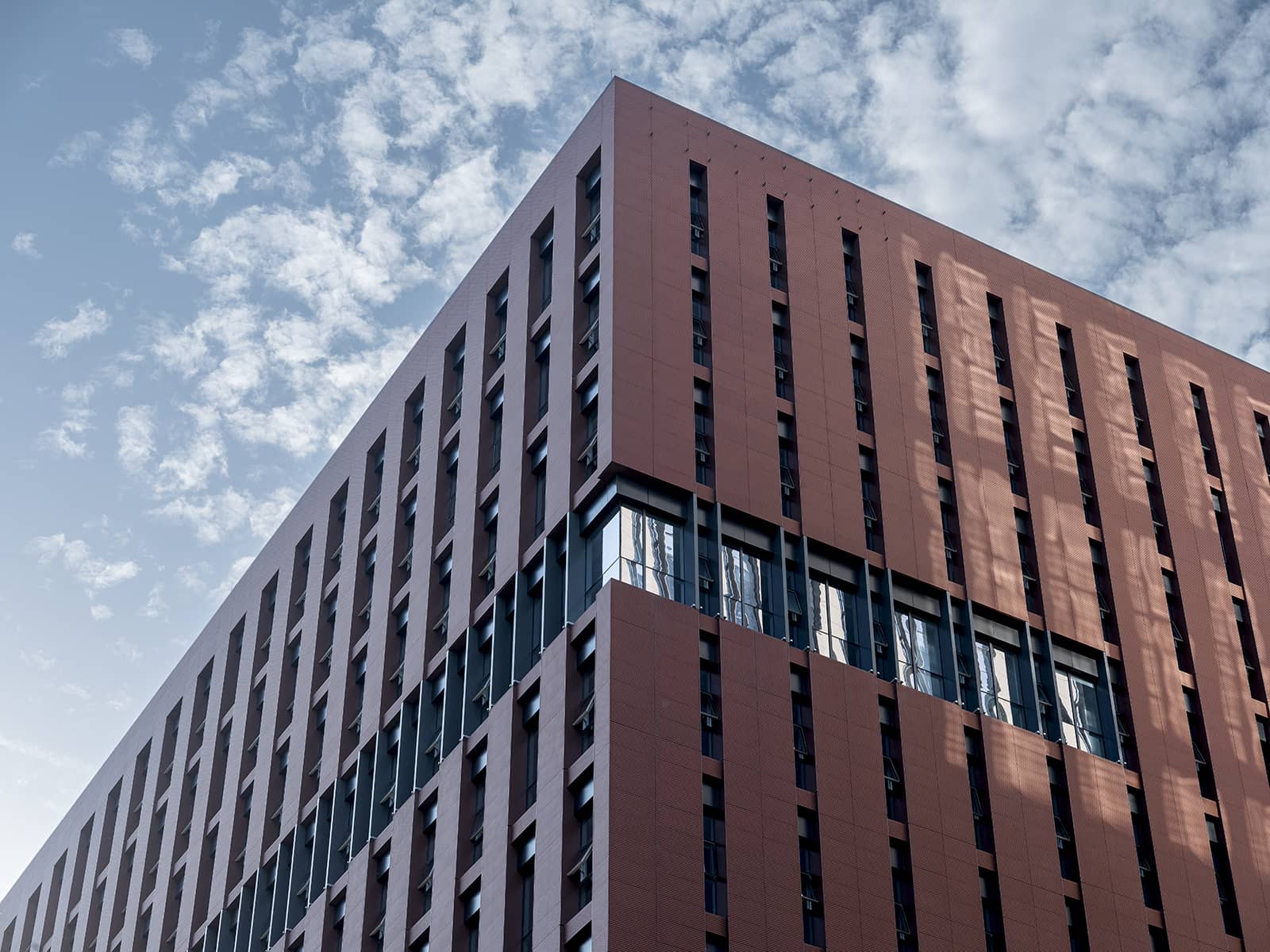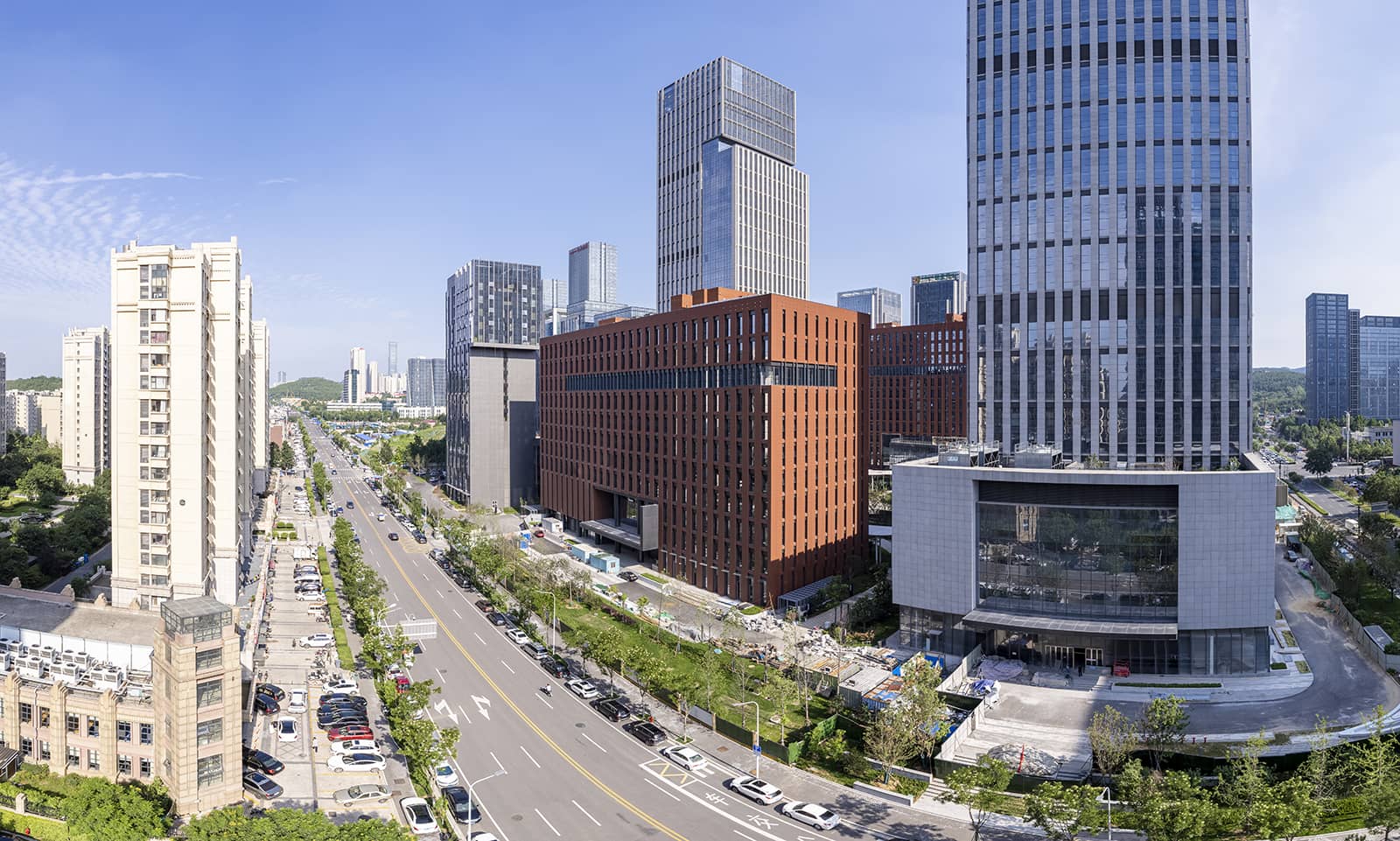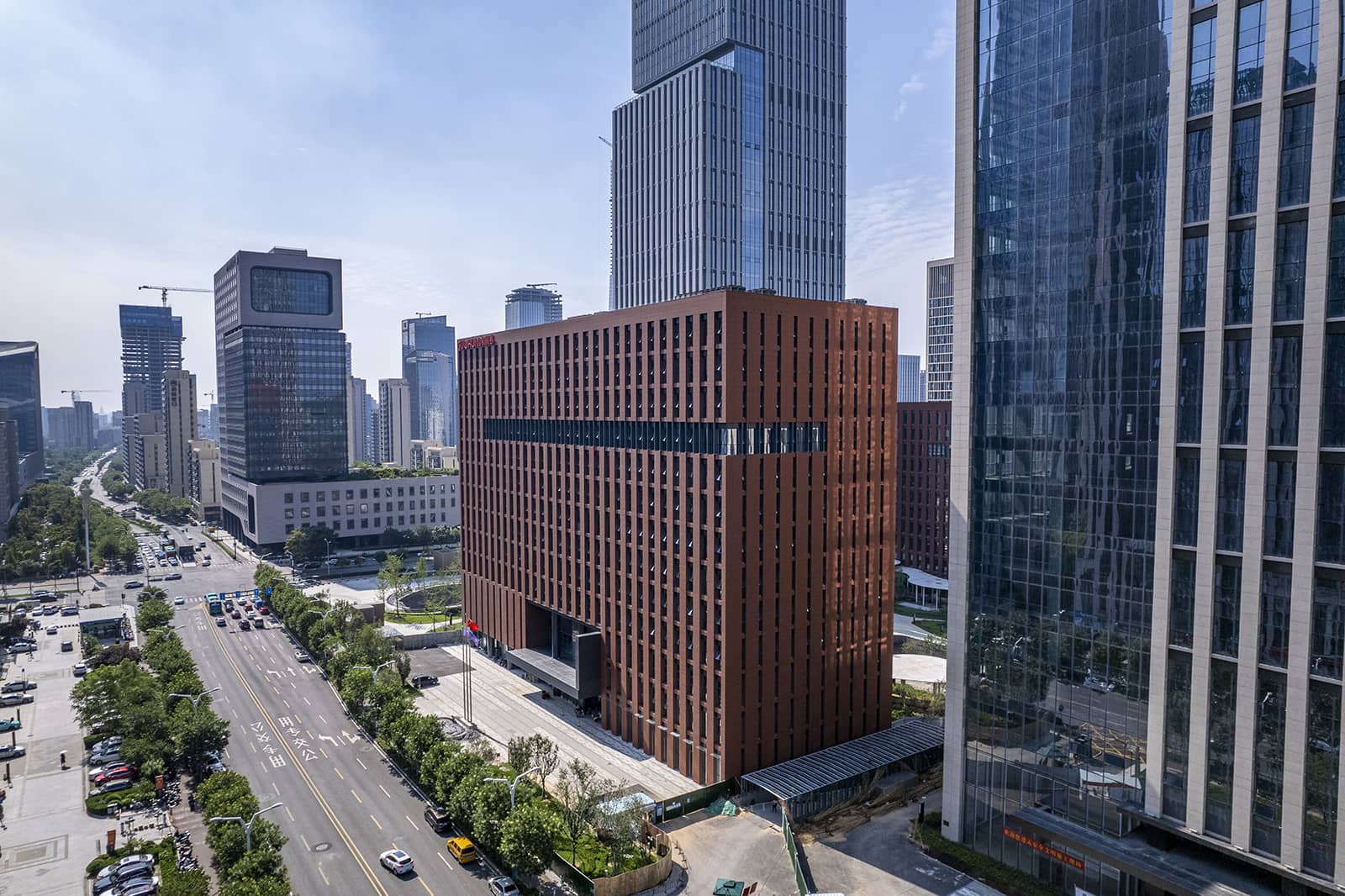 All rights reserved. No part of this article may be reproduced or retransmitted in any form without prior permission of www.lopochina.com