Different surfaces (plane, sand-blasted, glazed, grooved, linear, wood-grain) and colors are available to customers with regard to terracotta panels produced by LOPO China. Now LOPO has once again created "terracotta panels with micro-engraved surface", which is exhibited for the first time at LOPO's new showroom.
LOPO terracotta panels with micro-engraved surface gets inspiration from micro-engraving treatment of the marble surfaces. Micro-engraving is commonly known and widely used in the treatment of marble grains in the marble-production regions (such as Shuitou town, Hui'an County) of Fujian Province. When applying micro-engraving to terracotta panels, personalized patterns can be attained, and different color mixture is available through dyeing and inlay technique. Micro-engraved products can not only be used for room decoration, but also can constitute an entire creative project. Personalized application will provide more inspiration for designers.
Chinese calligraphy "Zan", micro-engraved on the terracotta panel, makes the wall full of Chinese classic elegance.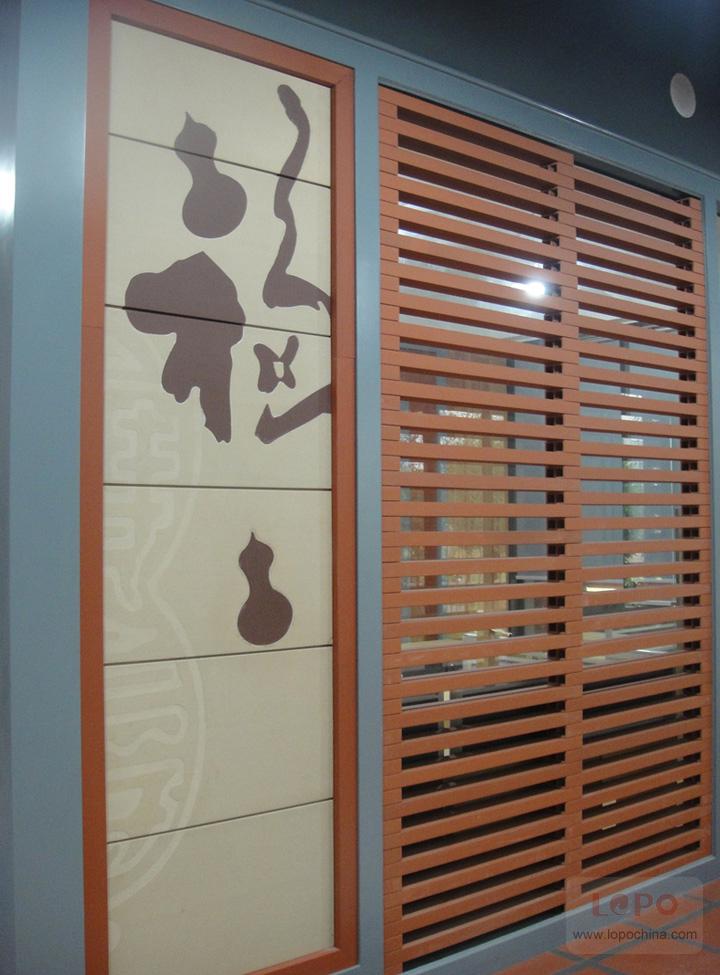 A Chinese character "Fu" (which means blessing), inlaid with different terracotta panels and micro-engraved, harmoniously mixing red, cream-colored, brown and white colors.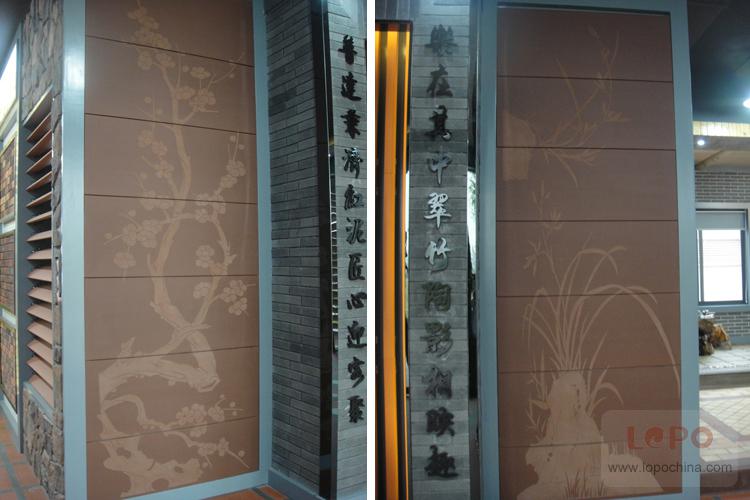 "plum blossom" and "orchid and bamboos" (which are Chinese classic elements) patterns are micro-engraved, in contrast with the Chinese poetic couplet.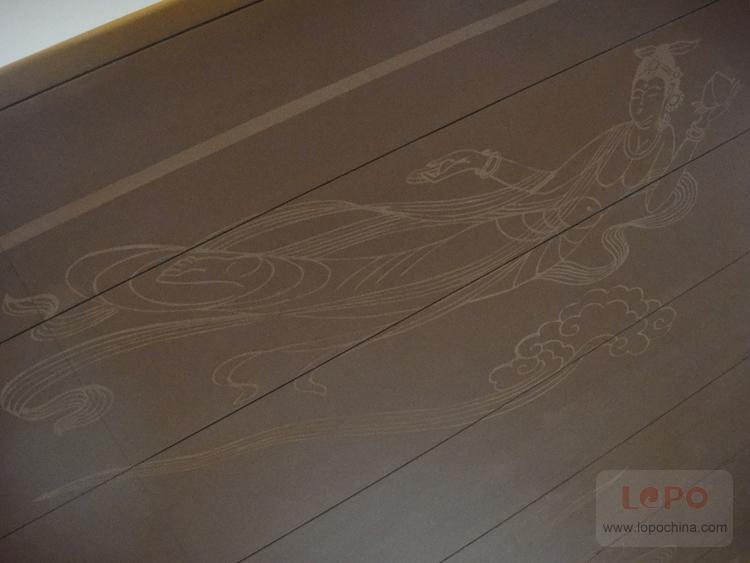 " Flying Apsaras" pattern micro-engraved on the ceiling of the showroom is a unique way of showing on the terracotta panels Chinese ancient arts of Mo Kao Grotto at Dunhuang.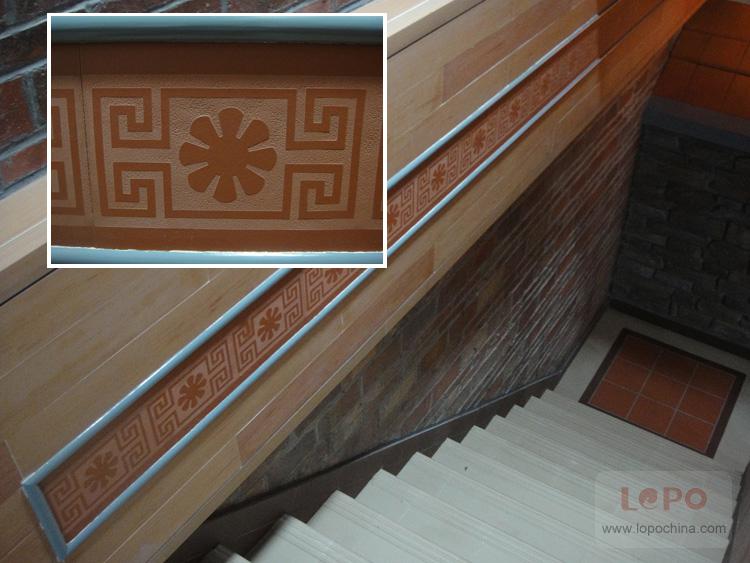 Micro-engraved terracotta panel waistline along the sides of stairs makes an ordinary wall become colorful.