LOPO China, as a leading manufacturer in Chinese construction material industry, is very proud of its three star products---terracotta panels/louvers, clay tiles and manufactured stones. The three categories of products are widely and diversely applied to exterior wall cladding and room decoration in construction industry. The recently-built showroom at LOPO's terracotta panel production base in Changtai county, China vividly shows how comprehensively the complete range of LOPO products could be used, through artful design and creativity. All the construction materials and decorative materials used for this showroom are produced by LOPO itself, except a small quantity of soft decorative materials.
Exterior wall of LOPO's new showroom
The exterior wall of the showroom is cladded with LOPO terracotta panels and louvers, rendering the original red color of clay, which is the most popular color among foreign customers of LOPO terracotta panels. Vertically hanging terracotta panels contrast with green bamboos, delivering elegant and antique glamour.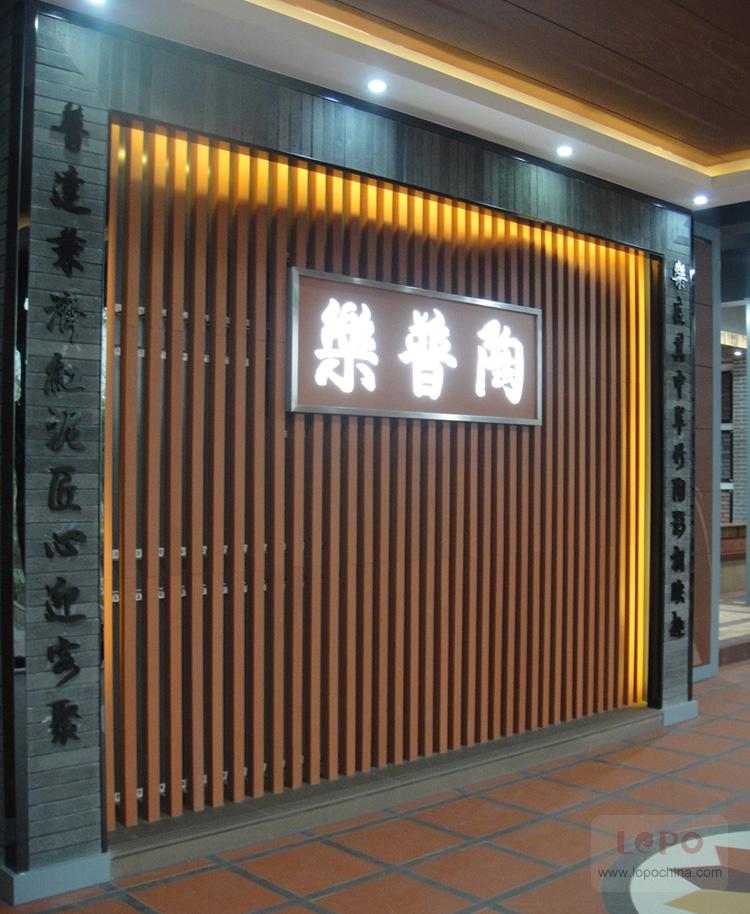 A Chinese screen at the front door of the showroom, made of terracotta panels and clay bricks. There is a poetic couplet on the two edges of the screen, which reads "with the warm heart and hospitality of a potter, LOPO welcomes guests to enjoy the beautiful and interesting scenery where terracotta contrasts with green bamboos."
Part of the living area of the showroom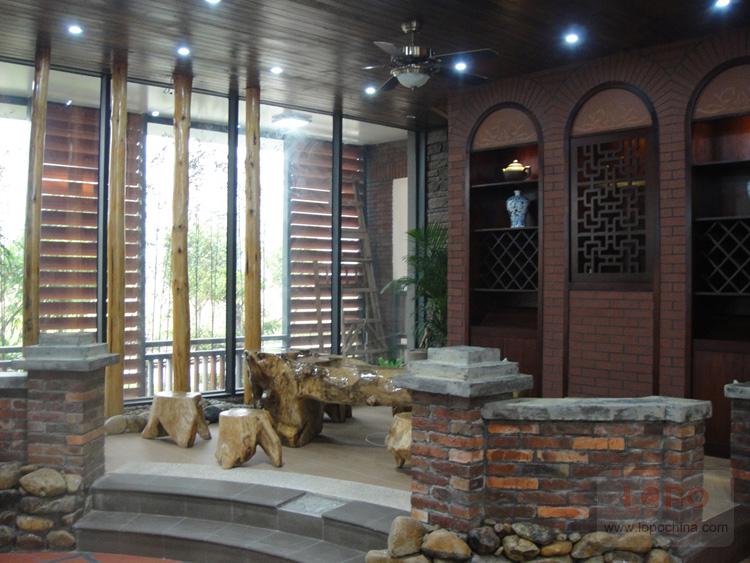 An atmosphere of Chinese courtyard is established by handmade cultured stones, red clay tiles, wood-grain terracotta panel floors and gray terracotta panel stairs. Hospitable Hokkien people (living in Southern China) often treat guests with tea at their courtyards and have nice chatting.
Part of the living area of the showroom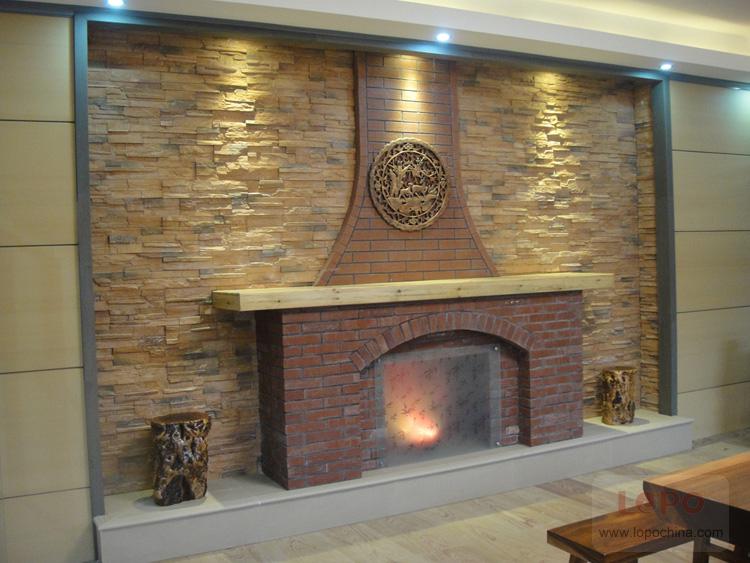 A warm and comfortable living room is established by a Western fireplace made of reef-rock artificial stones and red clay tiles, supplemented by a floor pave with wood-grain terracotta heating tiles.
The floor of LOPO's showroom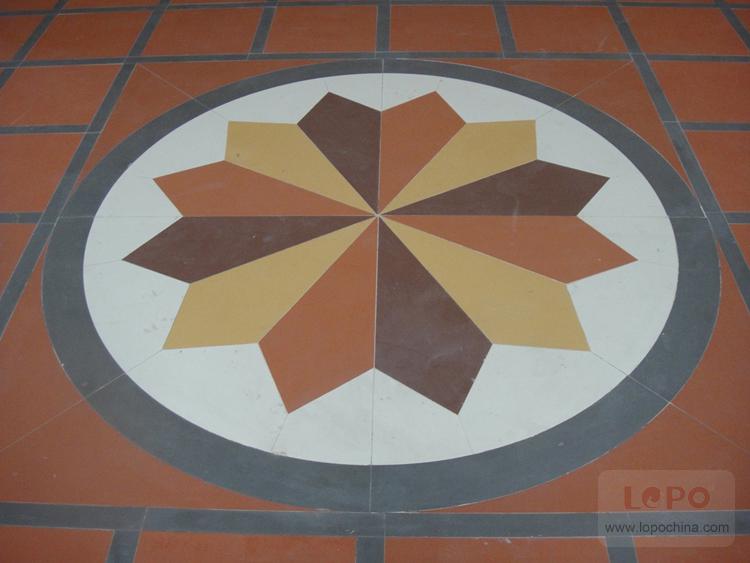 A flower-patterned floor pave with terracotta panels--terracotta panels of different colors cut into pieces and put together.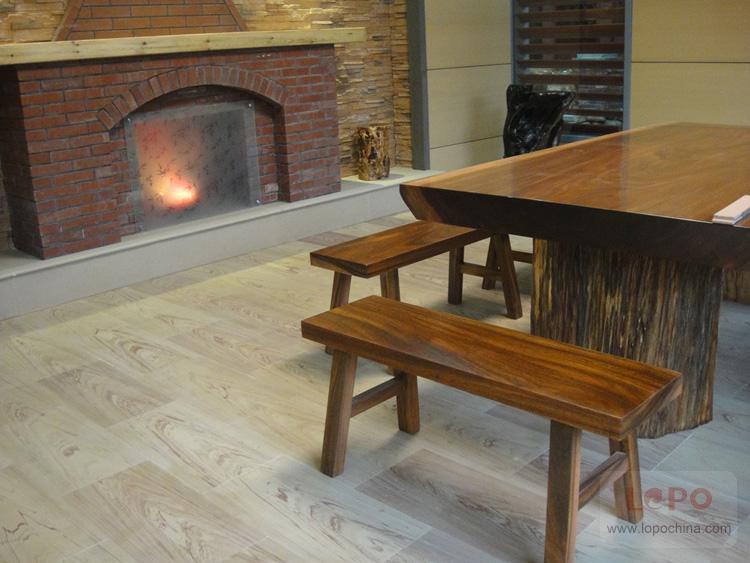 LOPO wood-grain terracotta heating tiles---warm and comfortable room atmosphere brought by LOPO-patented terracotta heating technology.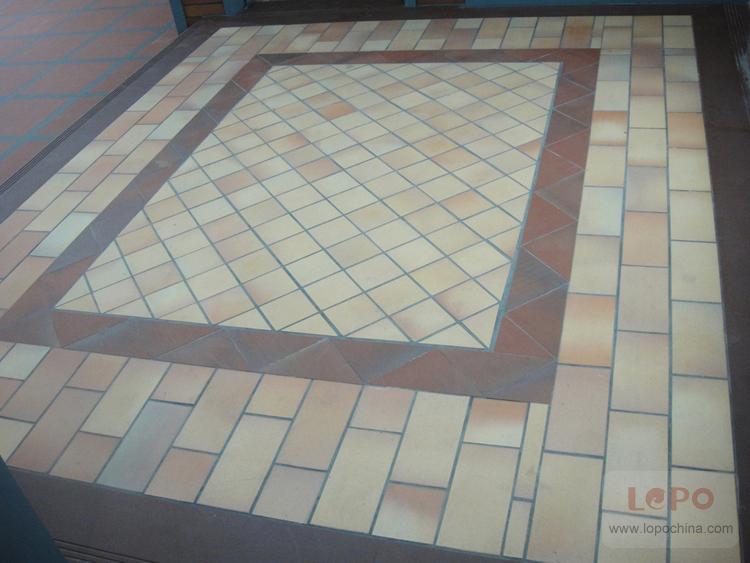 LOPO terracotta clay paver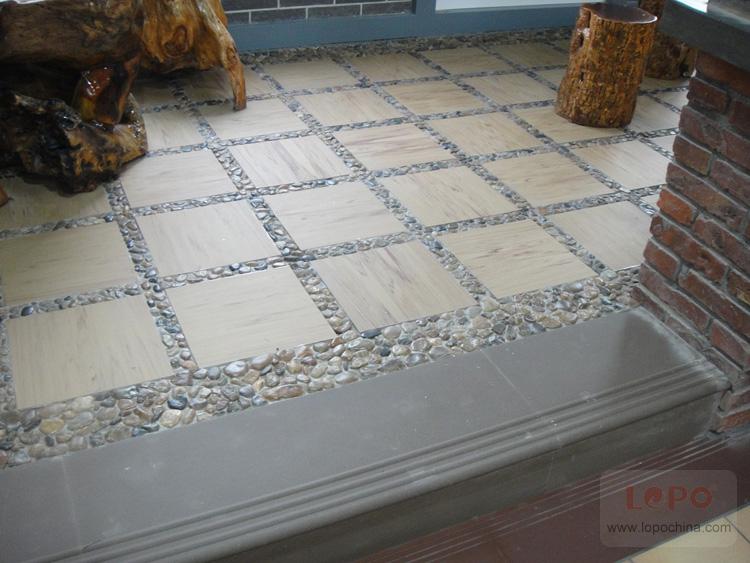 LOPO wood-grain solid plate (cut into rectangular piles to be used in outdoors, rooms and bathrooms, etc.)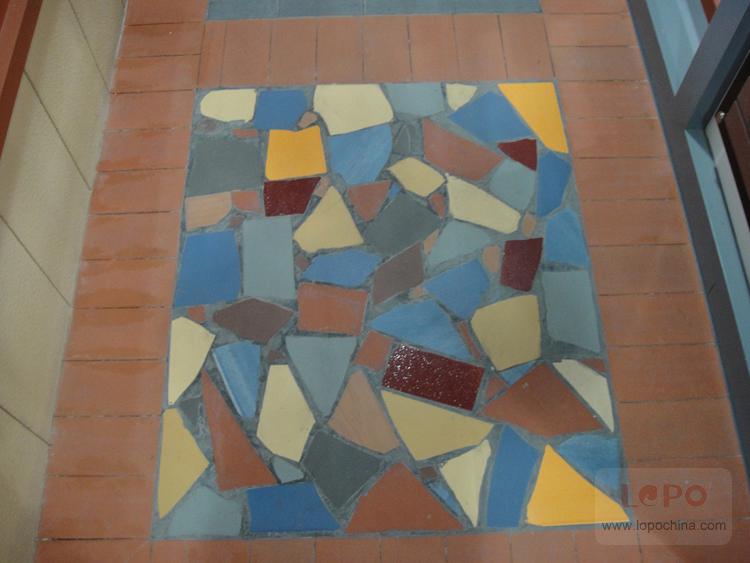 Flower-patterned floor paved with terracotta panels -- terracotta panels of different colors cut into pieces and put together. It has unique Mosaic style.
Stairs of LOPO's showroom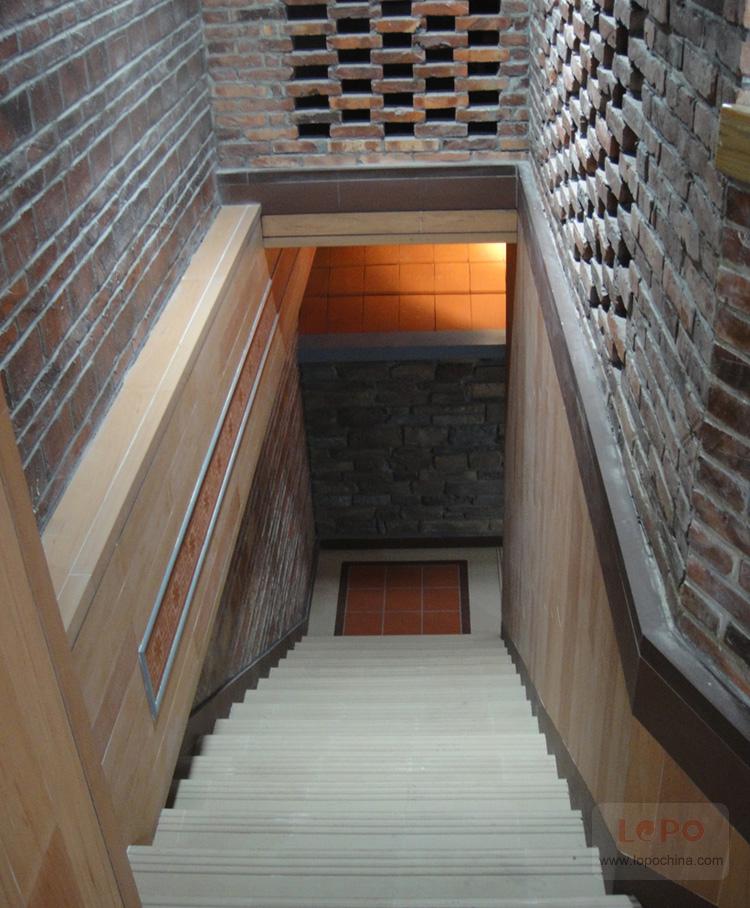 An interesting and lively stair space is established by white stair terracotta panels, wood-grain terracotta panels, cultured stone walls, miniature-engraved terracotta panel waistlines, as well as natural red rectangular terracotta panel floor.