Vanke is the most famous real estate developer in China. Famous for their exquisite design, stringent selection of building materials and premium quality of apartments, the residential projects developed by Vanke are highly reputable within the industry and among housing customers.
LOPO China is a strategic partner of Vanke. LOPO supplies clay thin brick, terracotta rainscreen panel and terracotta brick and other products for the residential projects developed by Vanke. Since over a decade ago, LOPO products have been widely applied to Vanke's real estate projects nationwide as Vanke expands its real estate business. Among the various products that LOPO supplies to Vanke, terracotta façade panel are mainly used in the commercial portion of Vanke's real estate projects, such as real estate sales center as well as ground-floor commercial auxiliaries. A real estate sales centers is built at the earliest stage of real estate projects, and functions as the exhibition hall and contact window for the real estate customers before the real estate project's main buildings are completed. Vanke attaches great importance to the design and construction of its sales centers, and deems the sales centers as the showroom for the style positioning and high quality of the real estate buildings Vanke is developing. Vanke's sales centers are often designed according to the overall architectural styles of its real estate residential projects.
Here blow are two sales centers for Vanke's high-end residential projects, both of which are located in Changsha City, Hunan Province. The two sales centers are both 3-story box-shaped regular buildings. The facade consists of terracotta panels, grated windows, terracotta baguettes, and are segregated and collocated to achieve simplistic and modern design, by taking advantage of each material's characteristics. Both projects adopt 20mm-thick beige frosted terracotta panels that goes well with the dark-gray and creamy-white tones of the overall residential projects. The even and delicate sandblast finish of terracotta panels have visually added sense of layers to the buildings' external walls.
Vanke Jinyu Huafu, Changsha

Item NO.: FH6020231
Dimensions: 600*900*20mm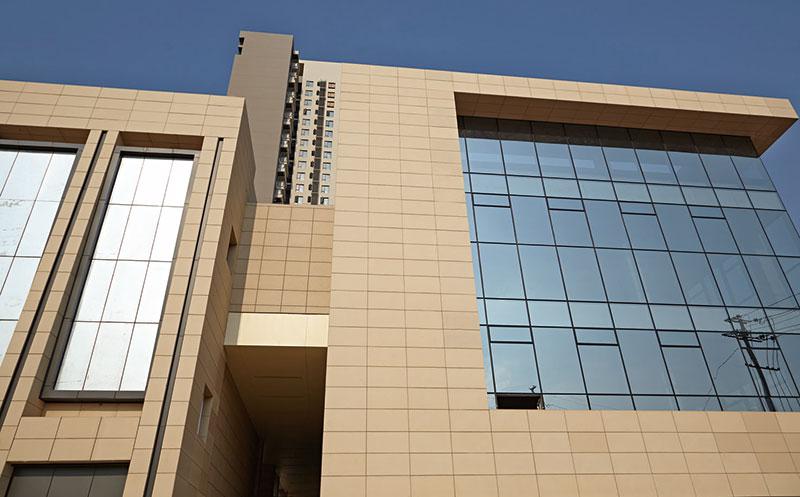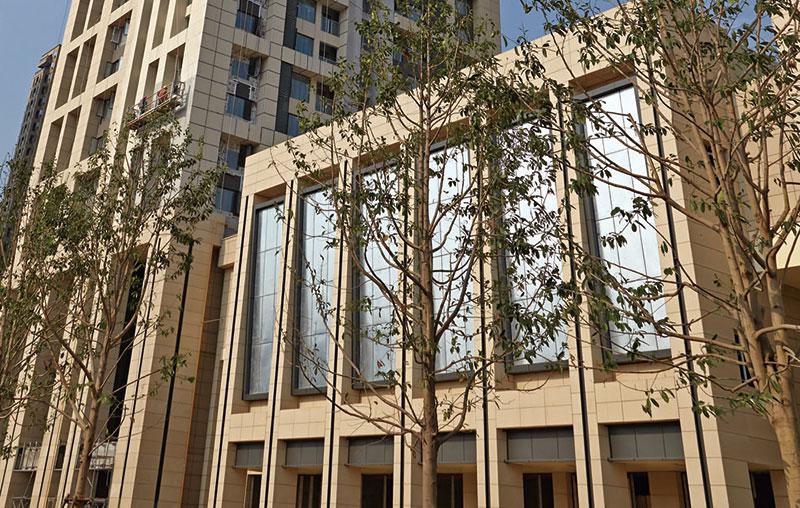 Vanke Meixi Village, Changsha
Item NO.: FH6020231
Dimensions: 600*1200*20mm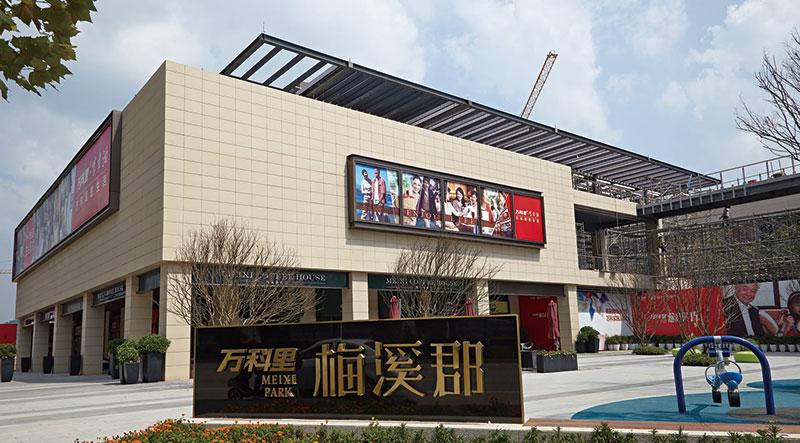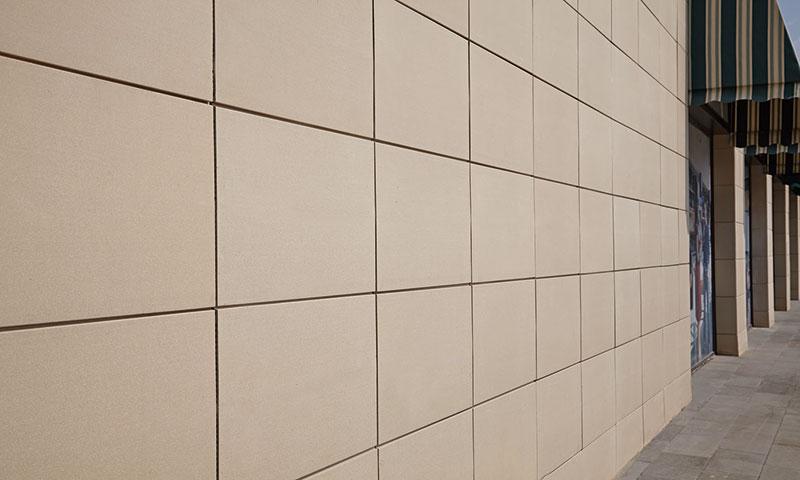 All rights reserved. No part of this article may be reproduced or retransmitted in any form without prior permission of www.lopochina.com