Project: Obstetrics & Gynecology Hospital of Fudan University, Qingpu Branch
Architects: Tongji Architectural Design (Group) Co. (TJAD)
LOPO Façade Materials: Wavy-textured Terracotta Facades (Total 10,000 SQM)
Location: Shanghai
Located in the new town area of Zhujiajiao, Qingpu District, Shanghai, the project covers an area of around 64,000 square meters. With a total floorage of 86,000 square meters, the hospital boasts 500 beds, and includes an outpatient and emergency building, an administrative building, a building for obstetrics and gynecology patients, a maternal and child health care clinic, research and teaching rooms, and an energy center. It is a Grade 3A obstetrics and gynecology hospital integrating medical service, teaching, research and maternal and child health care. After three and a half years of construction, the hospital will be officially put into use in June this year, providing high-quality obstetrics and gynecology medical services for residents in the Yangtze River Delta region.
The hospital's building is built next to the river, and its layout showcases the design theme of "nurturing and guardianship", offering people with a quiet and comfortable medical experience, feeling of "warmth and sense of safety like a mother's embrace, and wrapping the seeds of hope in strong arms". Through architectural techniques, such as bending, retreating, overhead, and infiltration, the architects have skillfully conformed to the triangular shape of the project site, creating a dynamic and rounded posture and a multi-layered green platform "in the air". In this way, the beautiful landscape of the river is well integrated with the architectural space. The overall architectural tone is sinuous, spacious and full of changes.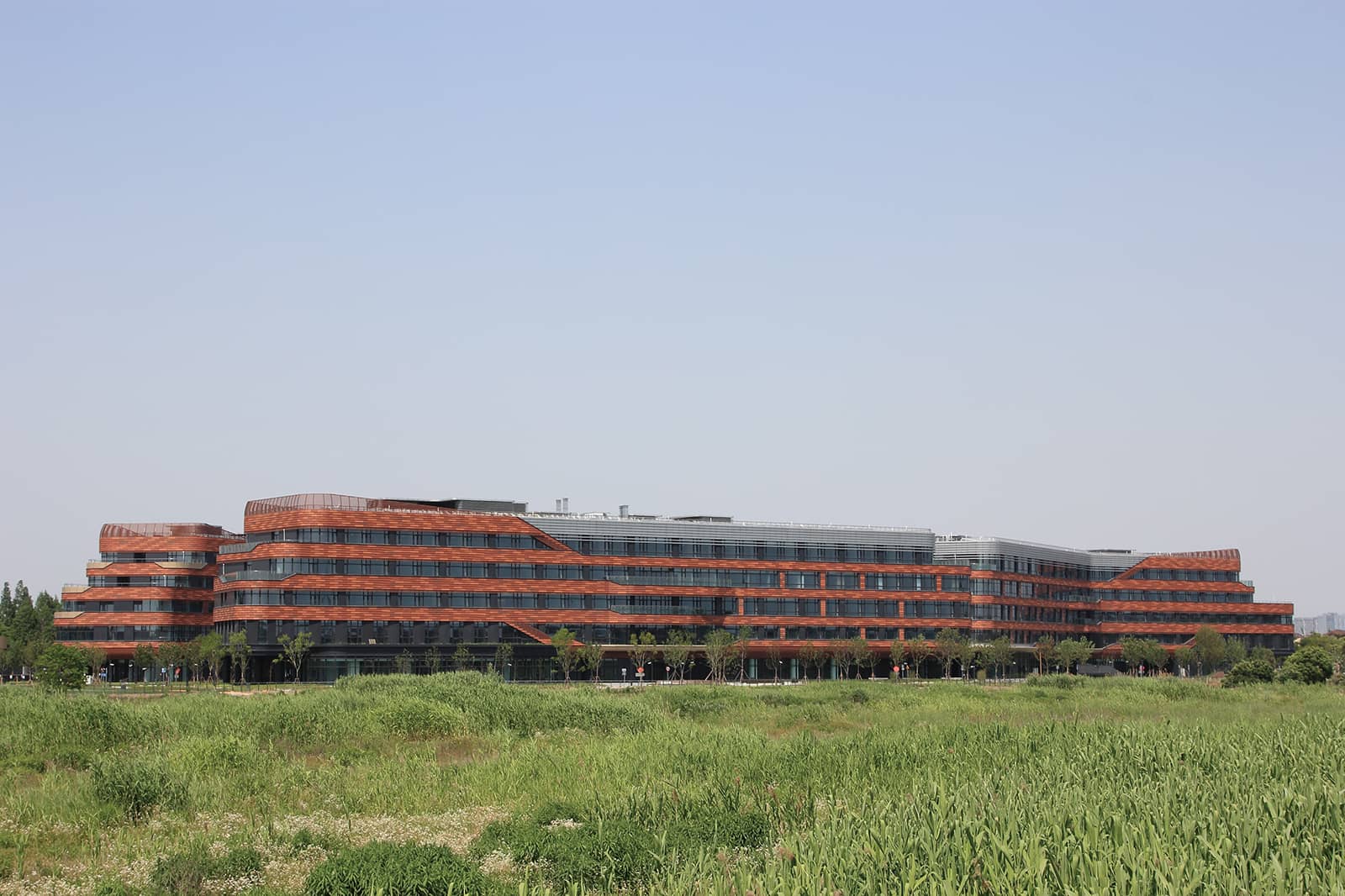 This century-old hospital is the first maternity hospital in China and is affectionately known as the "Red House Hospital" by Shanghai residents due to its red roof and red brick façade. The Qingpu Branch of Obstetrics & Gynecology Hospital of Fudan University inherits this lovely historical and iconic element while conforming to the contemporary architectural standards and benchmarking with international hospital standards. The building façade is wrapped by red Terracotta Panels in special shapes. With a cascading and diagonal arrangement and a water ripple surface treatment, it follows the overall design features of the building while treasuring the cultural elements of the "Red House" with new building materials and techniques.
To translate the architect's vision of a softly curved façade, LOPO custom-made three shades of terracotta to make the facade more diverse. The surface texture of the terracotta is designed as a wave pattern and the cross-section of the panels are designed as an oblique triangle, yielding a unique façade effect through interlacing and layered installation. In addition, LOPO has designed and produced curved terracotta units to echo the curved wall structure. Thus, the smooth architectural lines render a soft and charming façade effect.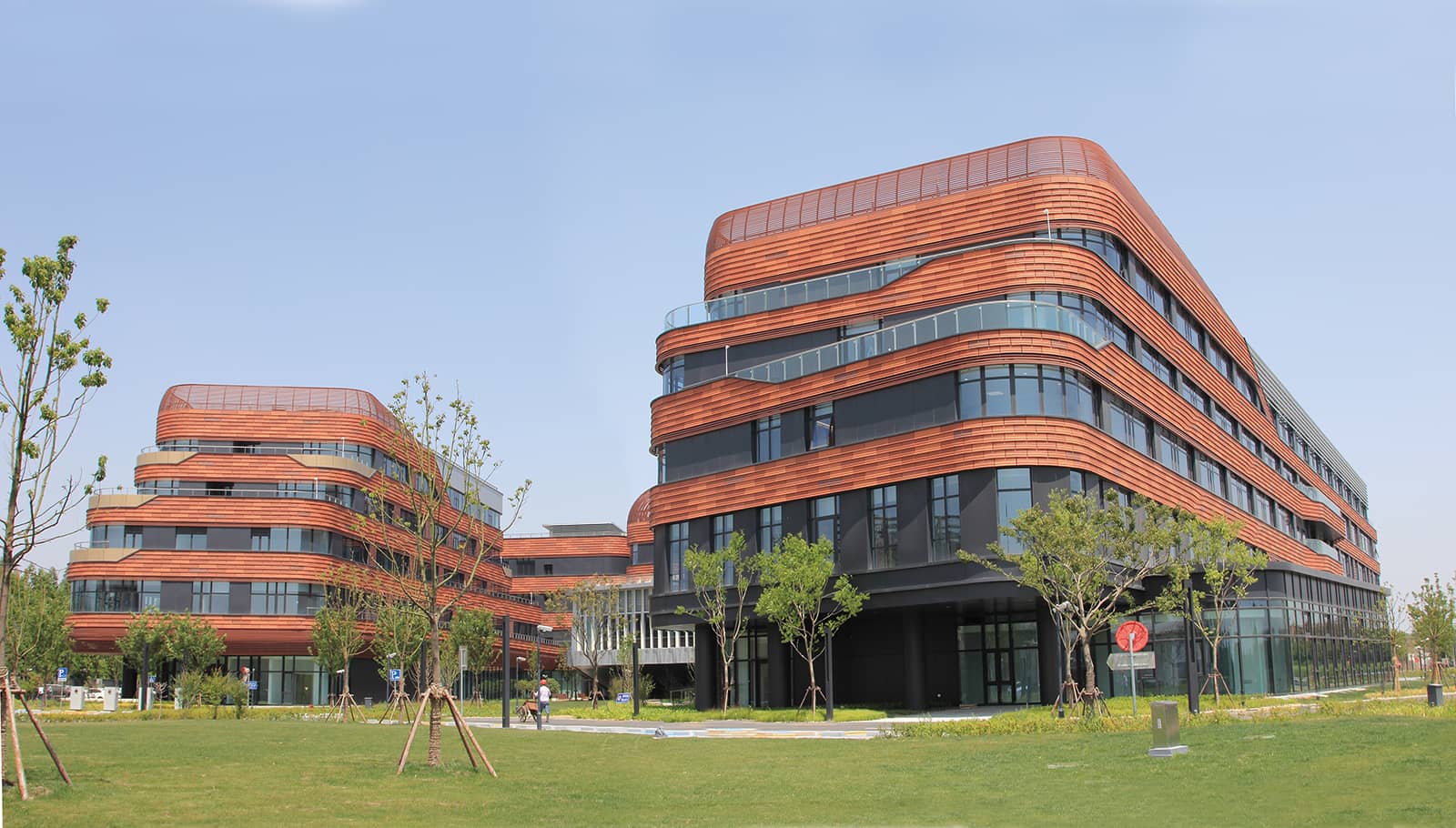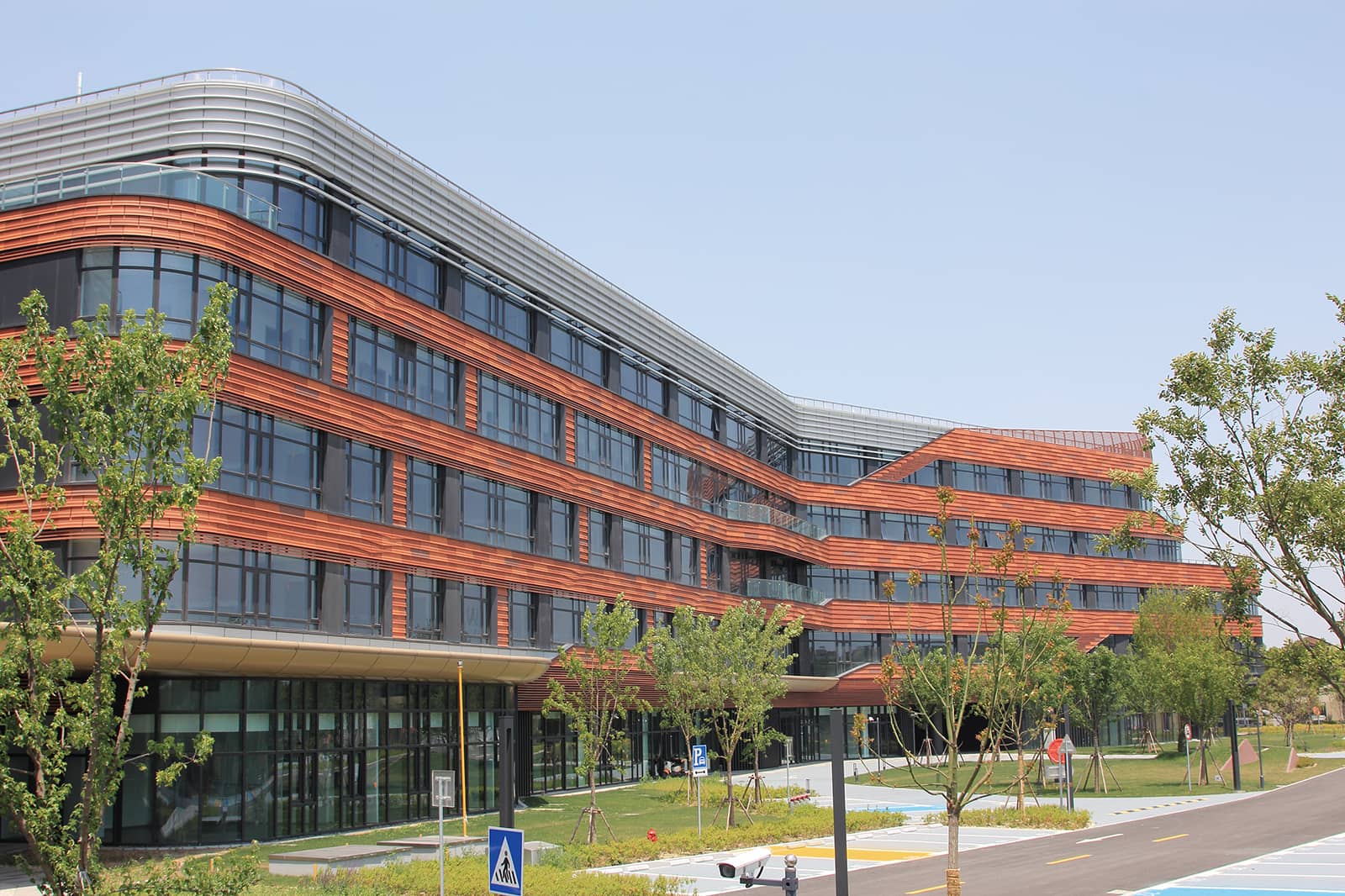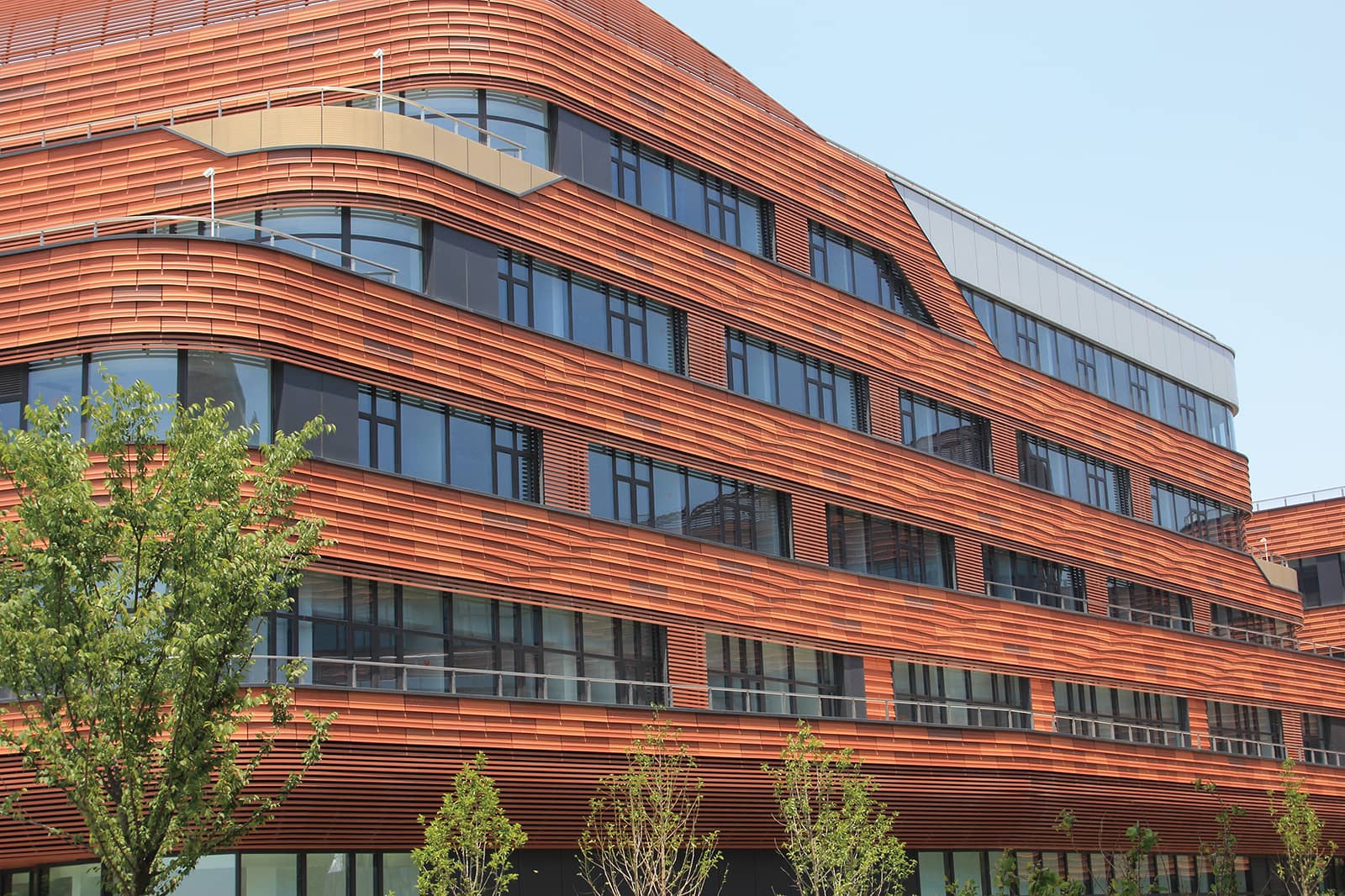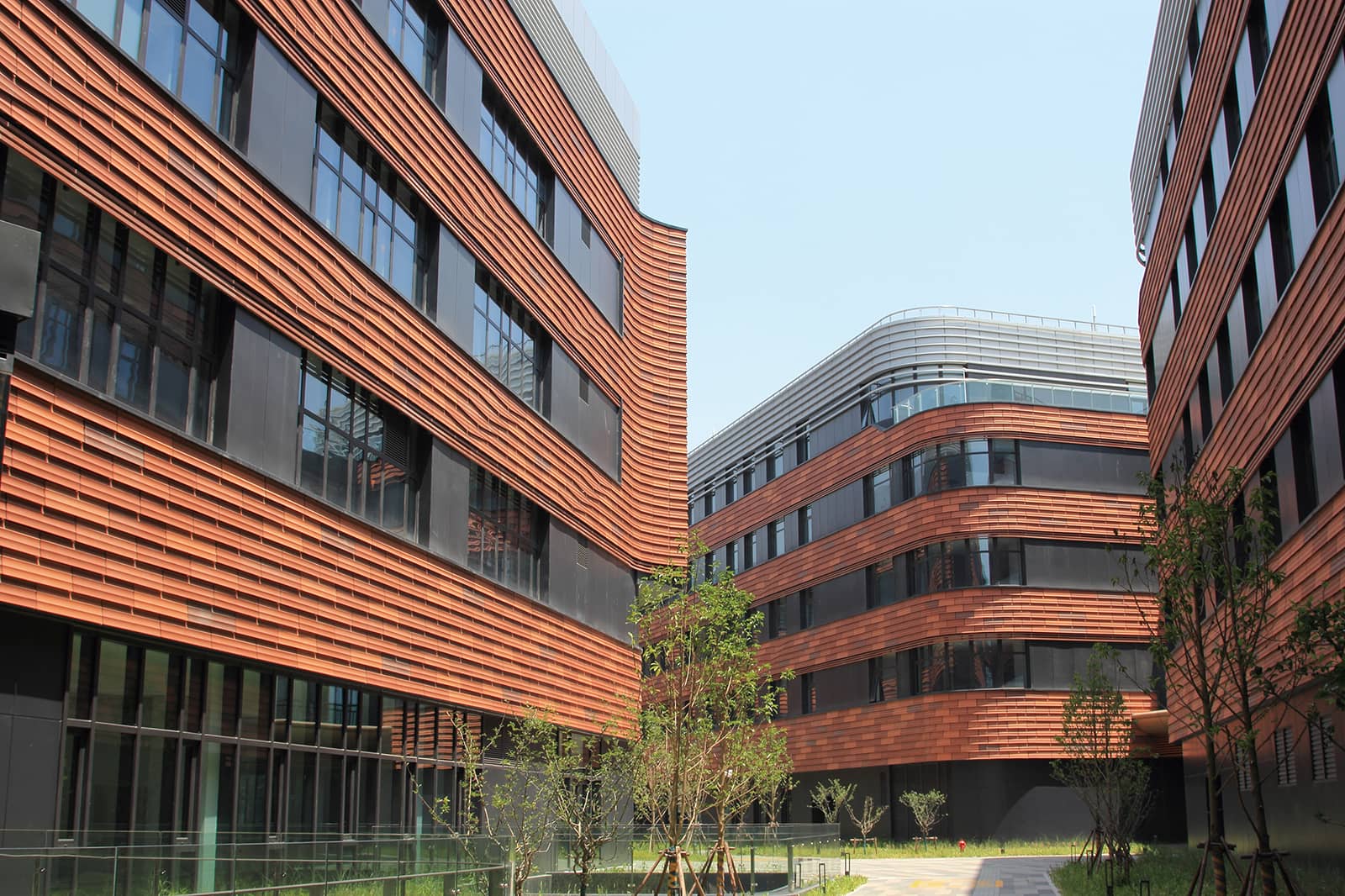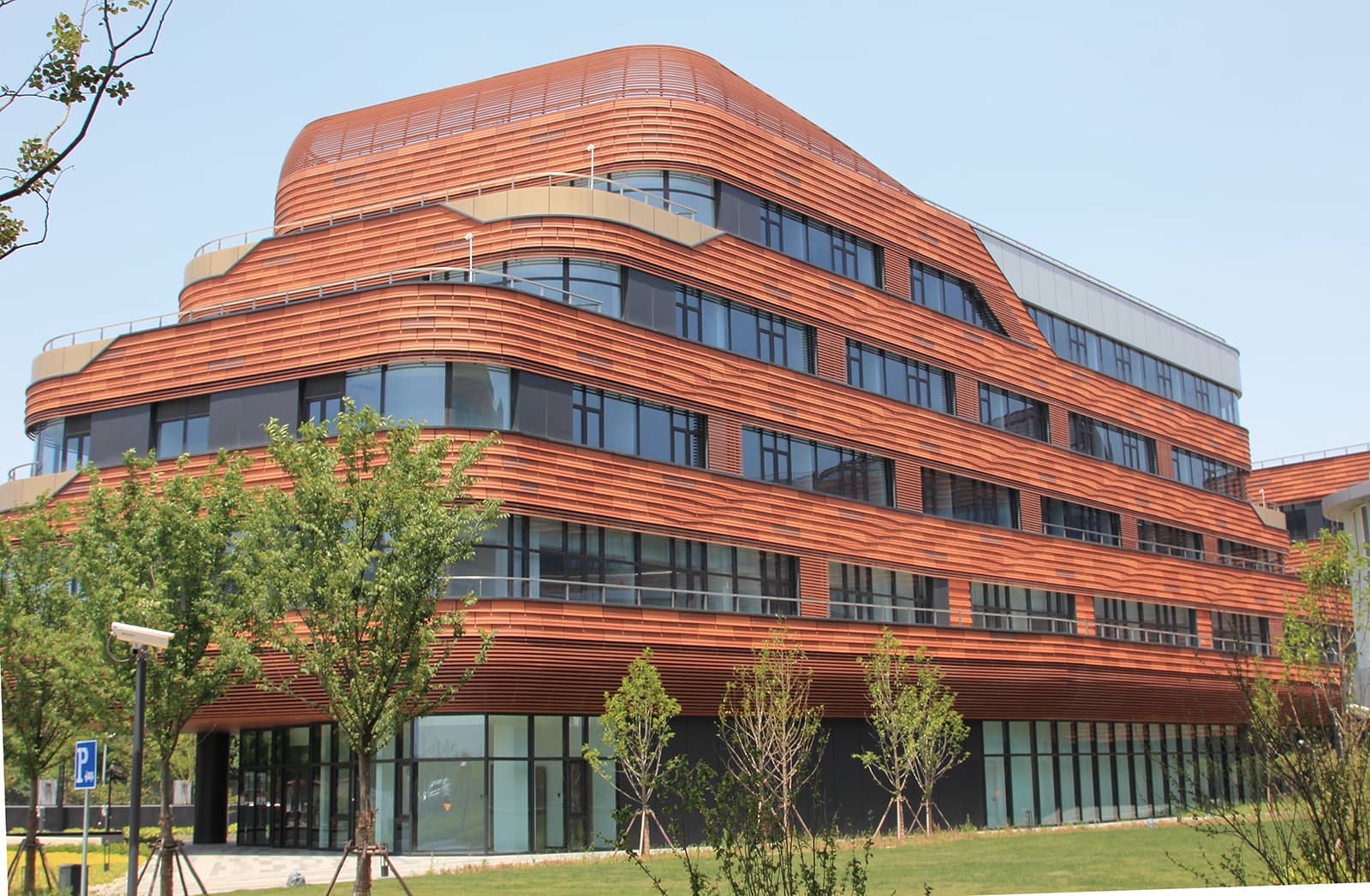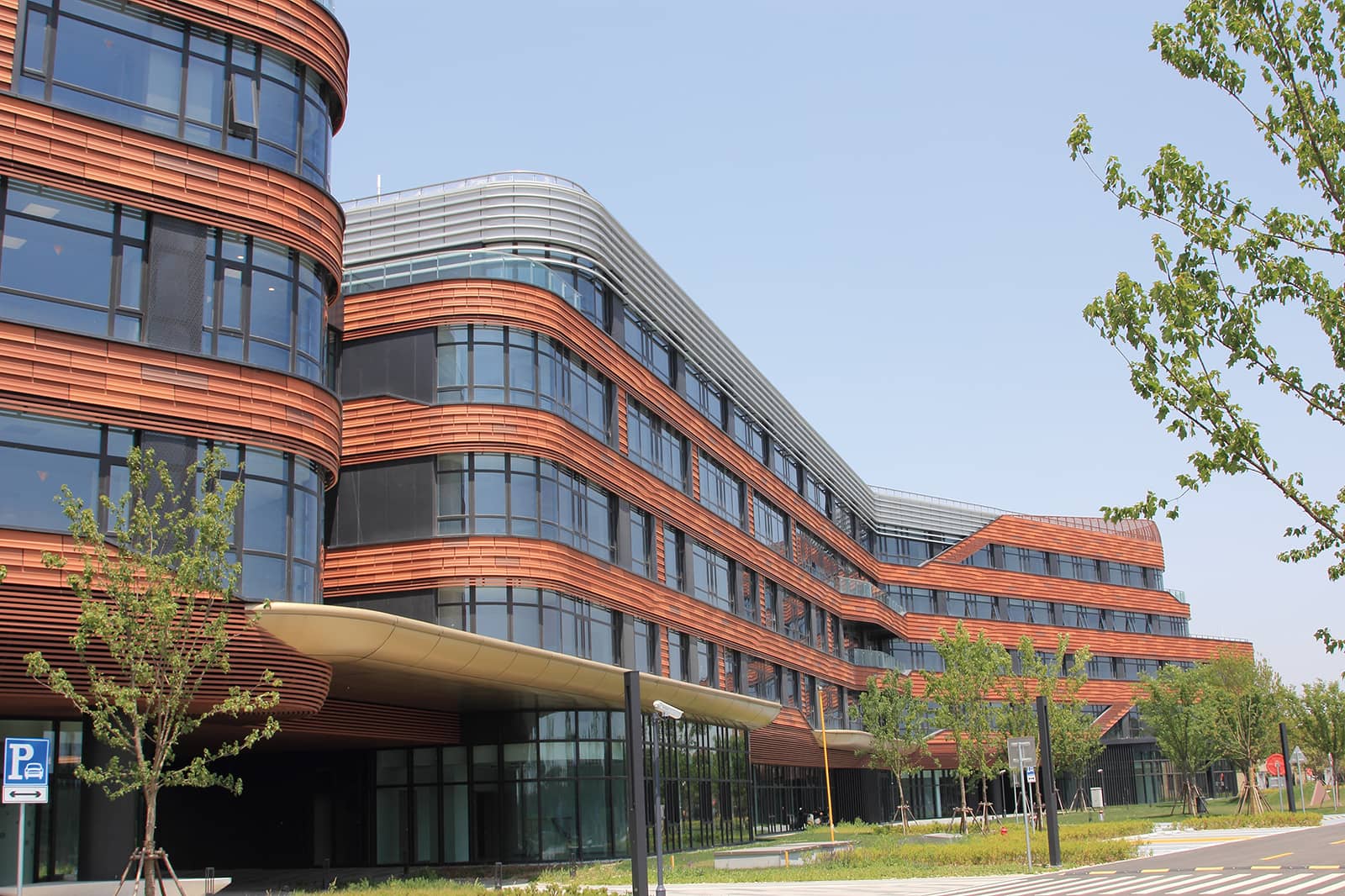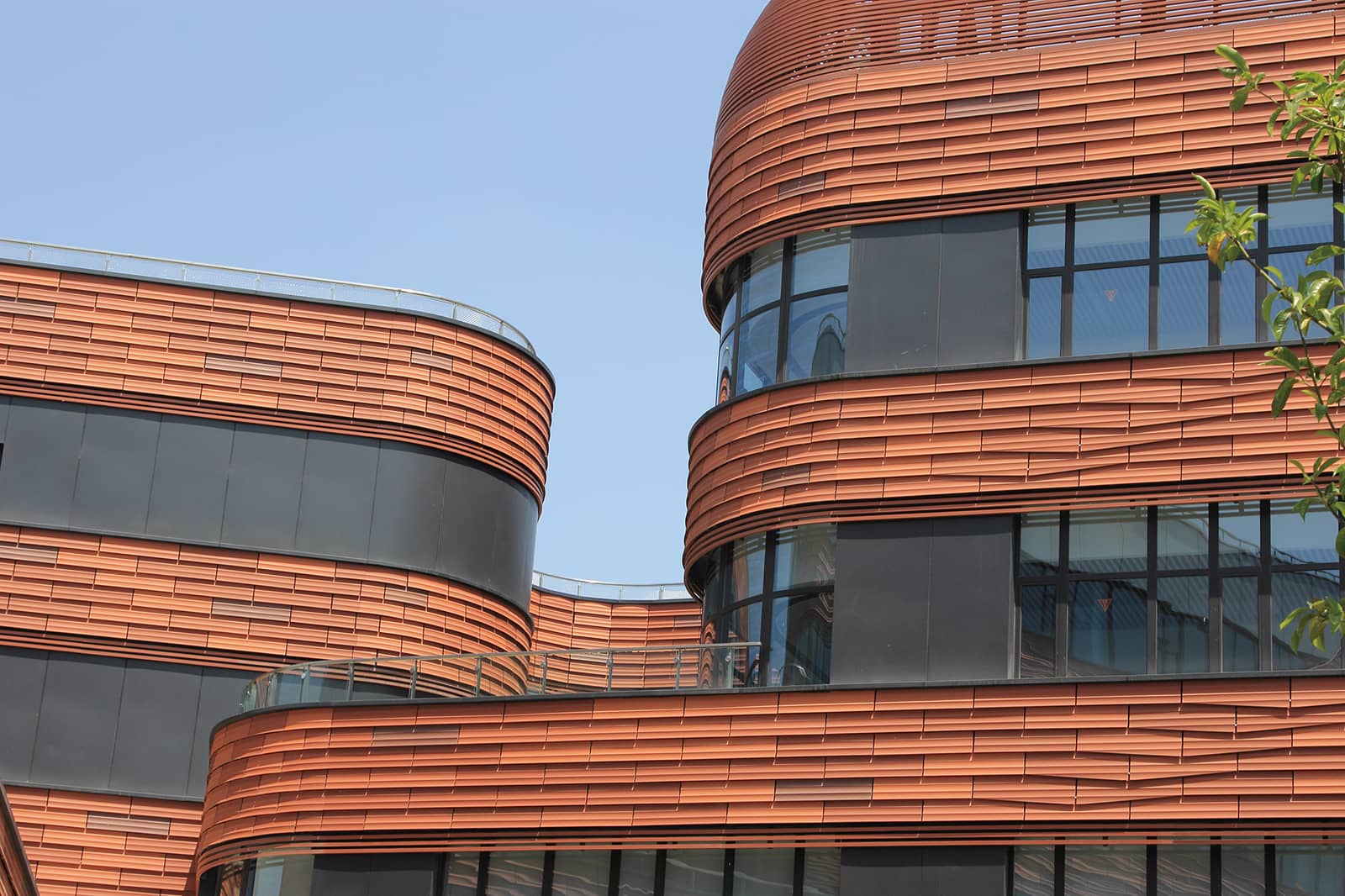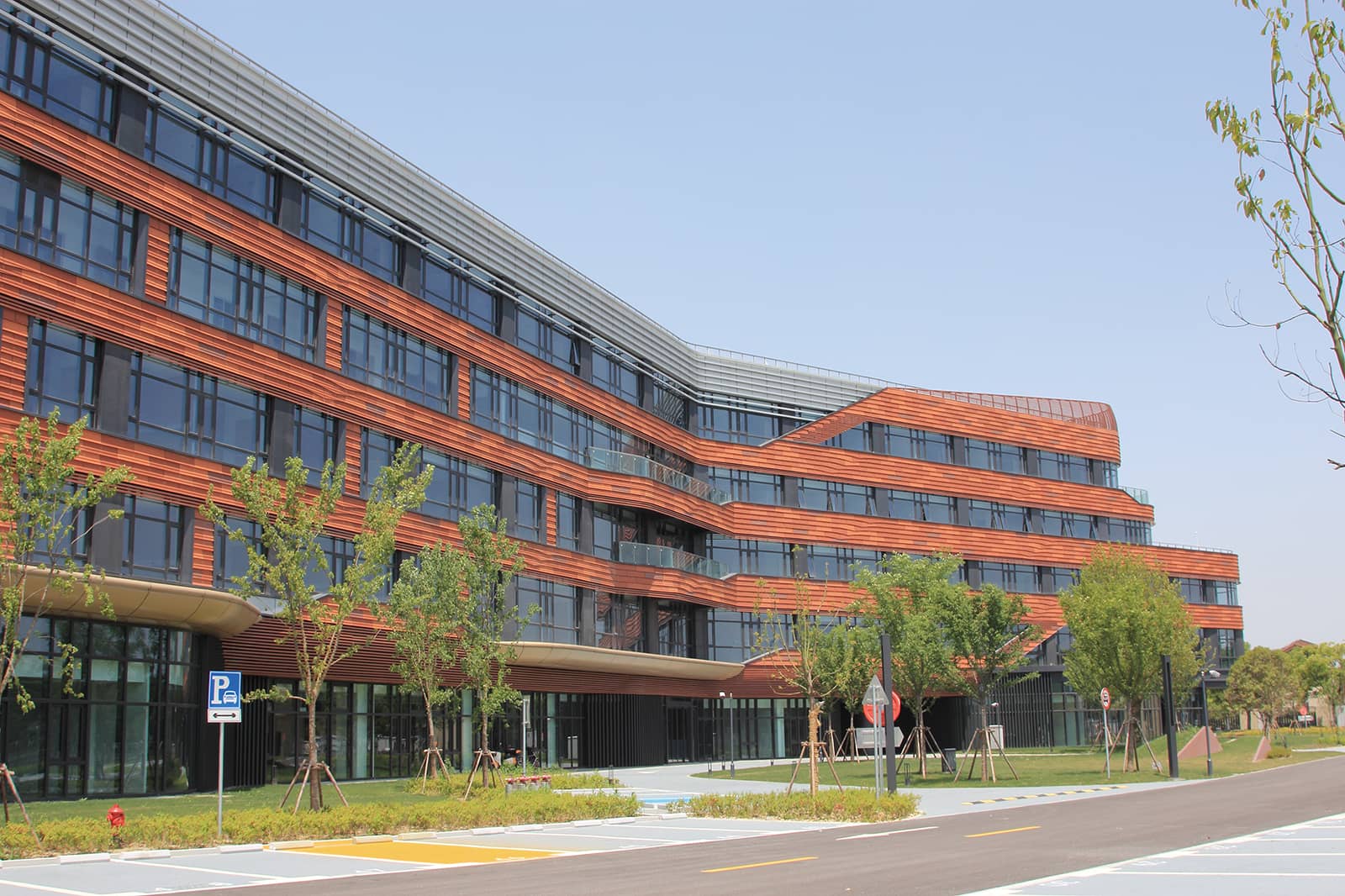 All rights reserved. No part of this article may be reproduced or retransmitted in any form without prior permission of www.lopochina.com