Sponsored by China Resources (Holdings) Co.,Ltd, China Resources University is a masterpiece of the world renowned architectural firm Foster + Partners. This university project has recently finished construction and commenced operation. As a masterpiece representing China's campus architecture design, this project highlights a unique design -- "slender red brick curtain wall". DE ZEEN has press release about this project (For details, please click the follow "title" link).
DE ZEEN: Foster + Partners uses extra-long bricks for Chinese university campus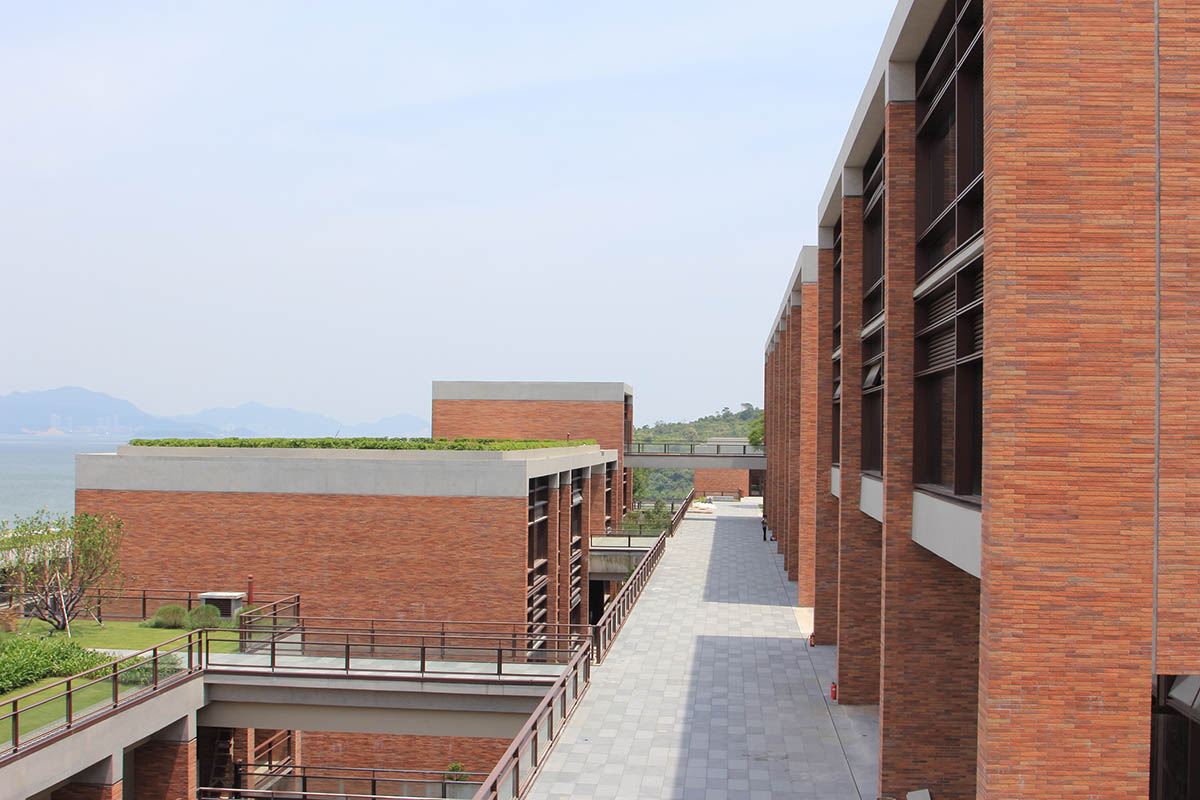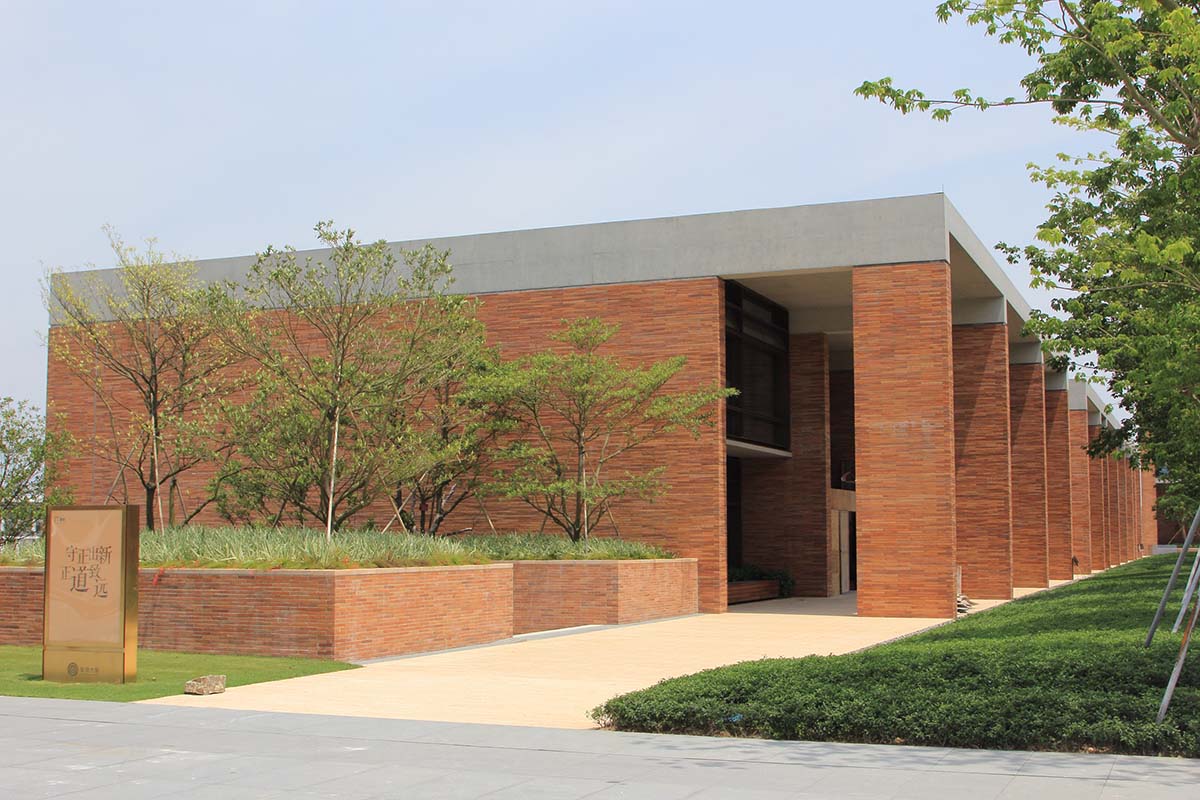 To ensure the perfection of the university, the design team from China Resources (Holdings) Co.,Ltd repeatedly compared and chose from dozens of different types of long brick, and finally selected LOPO to be the supplier of red bricks for this project.
Different from conventional bricks, the design team required that the red bricks must have roughness derived from natural materials, and varied surface patterns and tiered colors, in order to make the whole external wall more natural and charming. To produce the desired red bricks that meet the designers' requirement, LOPO technicians worked together with the Construction Department from China Resources (Holdings) Co.,Ltd in repetitive rounds of technical research, sample comparison, temperature control and testing. In terms of temperature control, LOPO conducted nearly 30 rounds of sample making, by firing the clay for 42-48 hours at a temperature ranging from 1200℃ to 1300℃, with an increment of 10℃ for each round of sample making. Finally, LOPO attained 10 types of brick colors that can meet the designers' requirement for the brick's color gradation. In addition, to ensure the roughness of natural materials and the variousness of the surface patterns, LOPO adopted manual graining process that is very time consuming, so that the brick surface can have natural and random grains.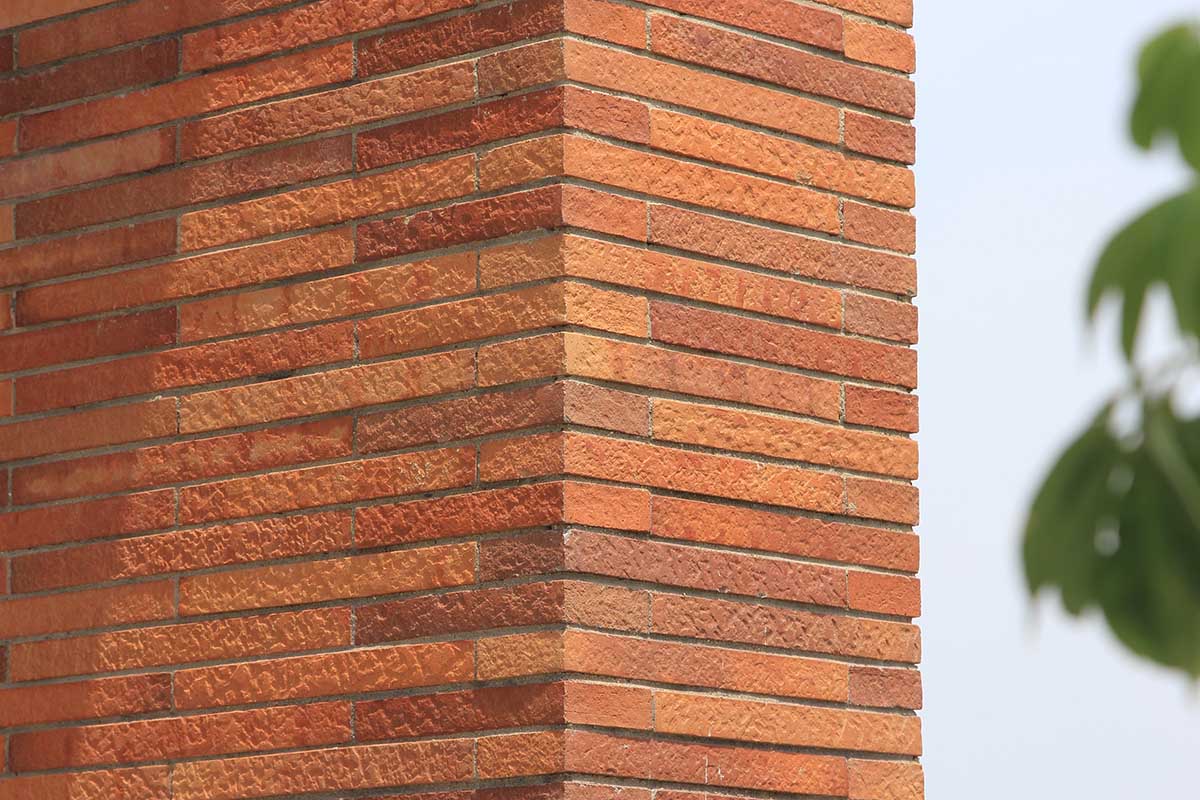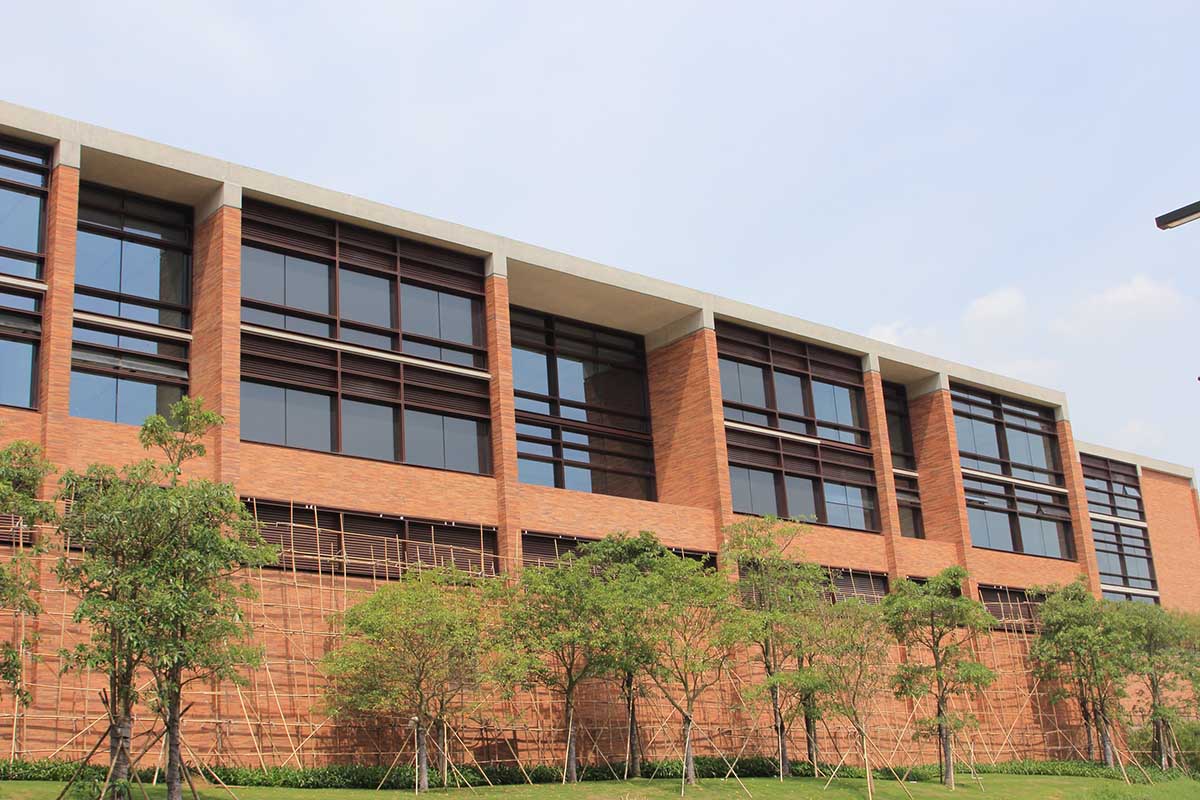 The wall bricks designed specifically for this project are all-new facing bricks in China, and there are no relevant standards or predecessors. Therefore, LOPO constantly explored and innovated the production process. The bricks' dimensions are tailored. Flat bricks are 272.5x60x42mm, or 550x60x42mm, while the angular bricks have 5 types of dimensions according to the project design. Because these bricks are thick, it is difficult to air-dry. To solve this problem while maintaining the bricks' existing performance, LOPO technicians added a production step by cutting two circular grooves in the bricks for ventilation purpose.
By collaborating with China Resources and its designers, LOPO has solved such production process issues as the above-mentioned ones, and finally completed the design and production of high-quality red bricks, therefore helping create the masterpiece red-brick university project in China.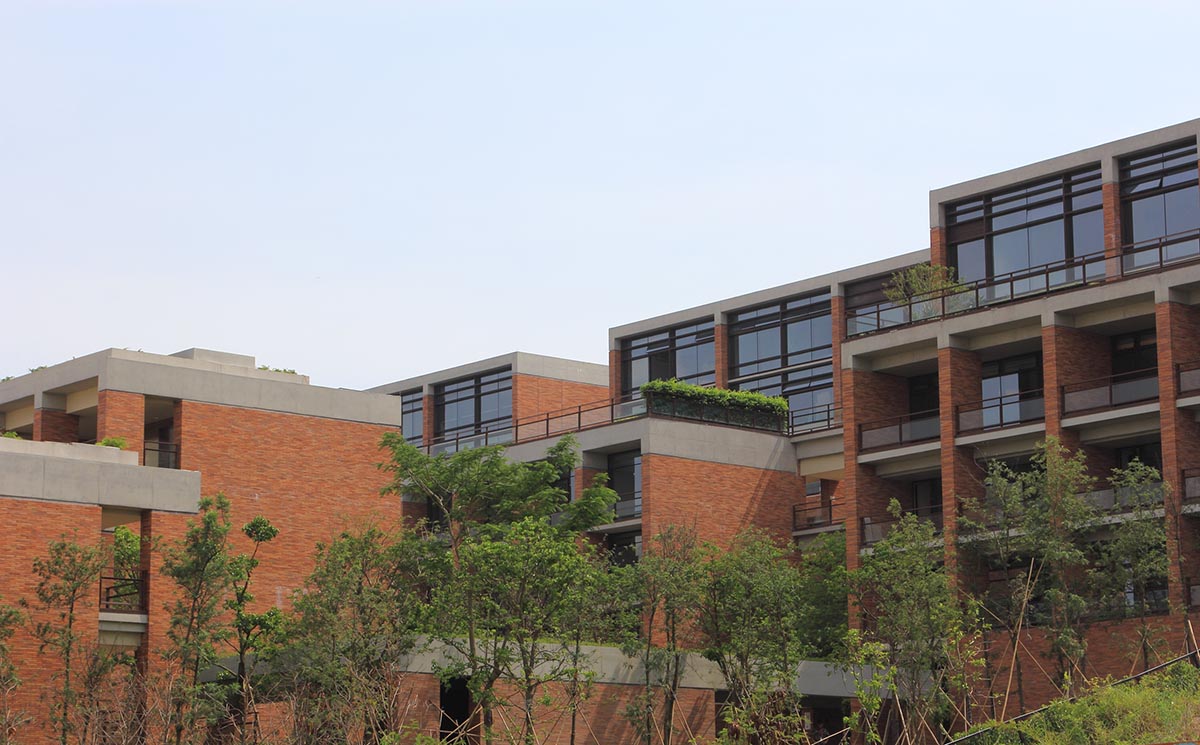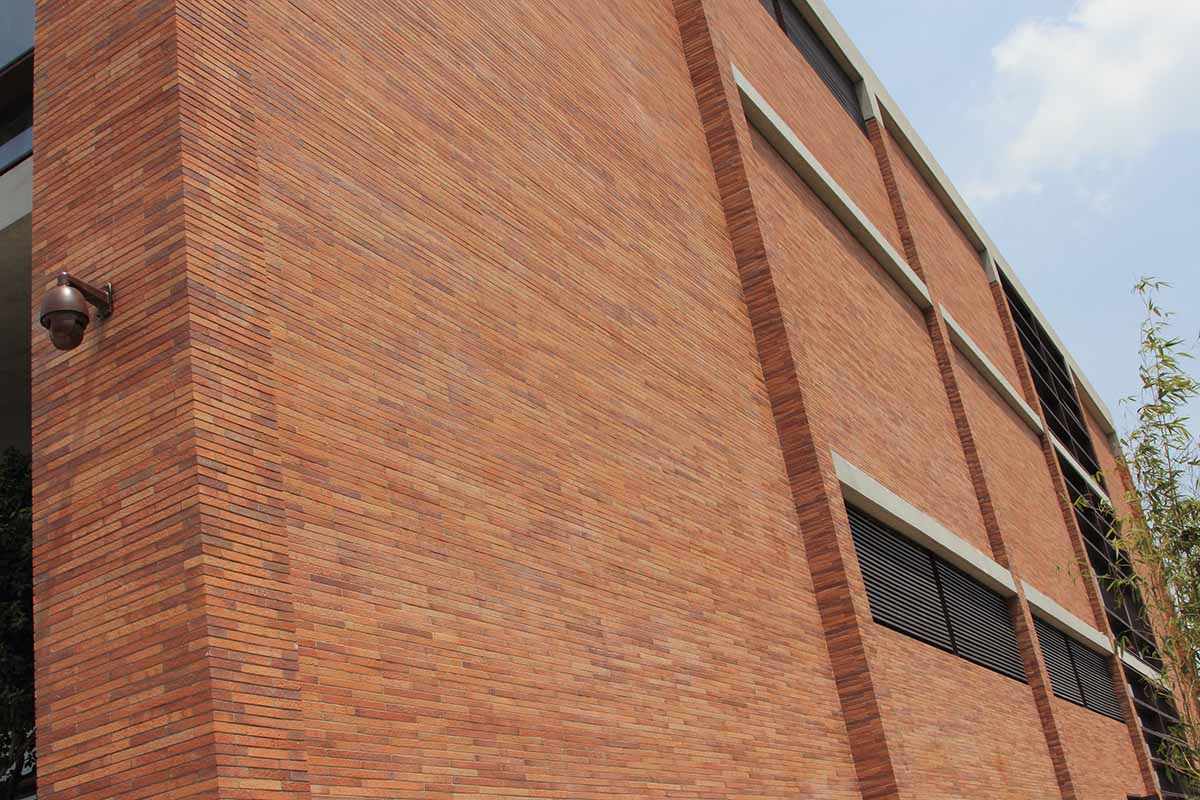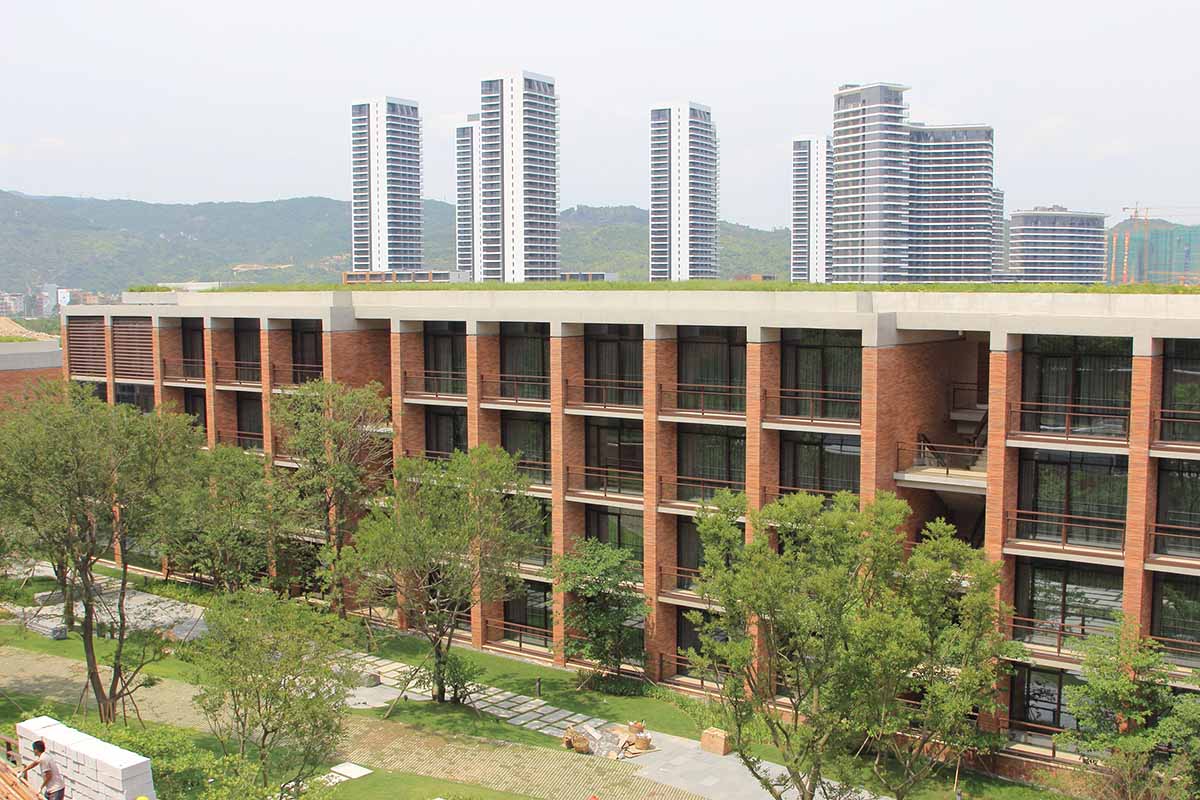 All rights reserved. No part of this article may be reproduced or retransmitted in any form without prior permission of www.lopochina.com