Project: Royal Peninsula
Location: Changsha,Hunan
Year: 2015
Main designer: Weizhen Yang
LOPO Terracotta Facade:F4518230
This project is one of the high-end residential projects developed by Evergrande Group, a famous Chinese real estate developer. Conveniently located in the only peninsula area bordered by Xiang river, Liuyang River and Laodao River. The project site enjoys a stunning view across Xiang river and Liuyang River, museum, library, concert hall, and urban buildings nearby, and a sweeping view of YueLu Mountain and the new riverside urban area in the distance.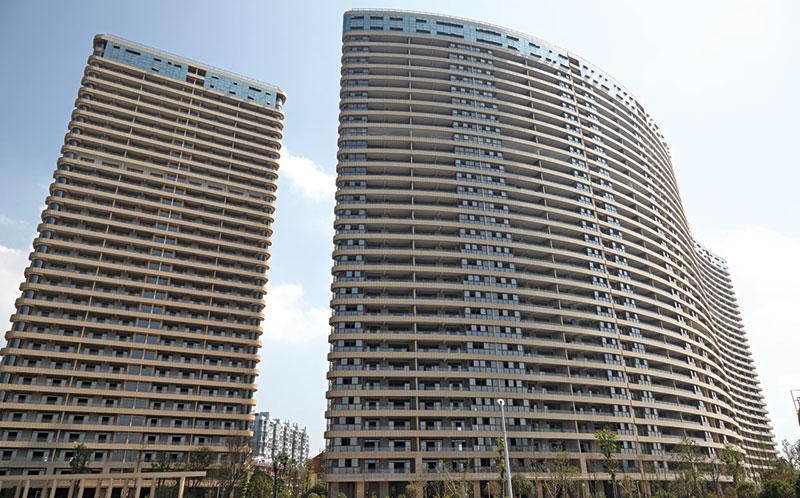 To make the most of this superb geographic resources, three high-rising buildings are arranged in a wavy line, with unobstructed views to the south and north. Each apartment has a 12.4m wide south-facing balcony, with panoramic view of the rivers.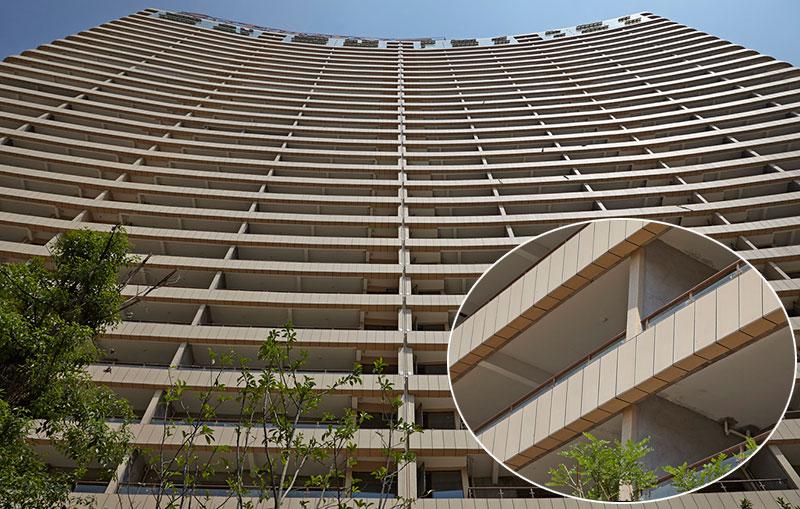 Because each building has ultra-wide open balconies on its facade, the layers of the balcony area become most important in terms of facade decoration. The wall decoration in the balcony area should not only set an overall tone to shape high-end residential atmosphere, but also highlight the most glamorous portion of this project-- balcony area. Therefore, the architectural designers have chosen milky-white natural flat terracotta tiles to add soft tone. As a result, a low-profile and elegant project is achieved by vertically hanging these tiles around the frame of the external walls.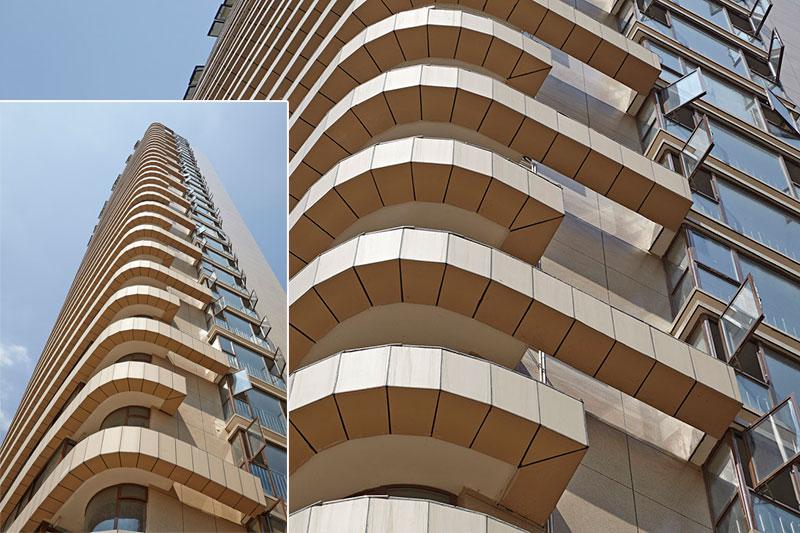 When looking from afar, the ceramic curtain wall seems like concise and flowing lines and extends along the wavy facade layer by layer. The buildings are visually extended to an enormous width and depth, and look very spacious and interpenetrating.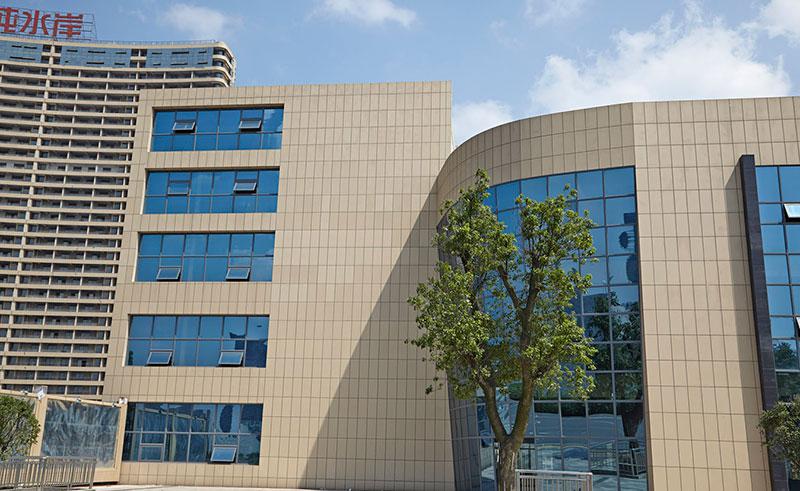 The commercial area of this project is designed with the combination of Terracotta Panel and glass curtain wall. The facade looks very neat and compact because the glass area is highlighted by vertically-hanging ceramic tiles all around.
All rights reserved. No part of this article may be reproduced or retransmitted in any form without prior permission of www.lopochina.com