As a decorative material for external walls, terracotta panel is constantly explored by architectural designers for its aesthetic potential when applied to a building's facade. The design effects are achieved not only through various patterns (such as surface, shape, color)of the terracotta panels, but also through various installation methods, including horizontal, vertical, beveled, split-leveled, and overlapped installations. Conventionally, terracotta panels are horizontally installed according to "rainscreen principle" in order to prevent rainwater from permeating into the wall. Other installation methods are designed in a way that terracotta panels are often used as a decorative element for the walls to attain special visual effects of the façade.
Vertical installation is also a relatively conventional method for installing terracotta panels. This installation method can visually extend the facade, improve the smoothness of the vertical lines of a building, and deliver a clearer and more impressive outline of a building. Therefore, this installation method is applied to many high-rising or public buildings.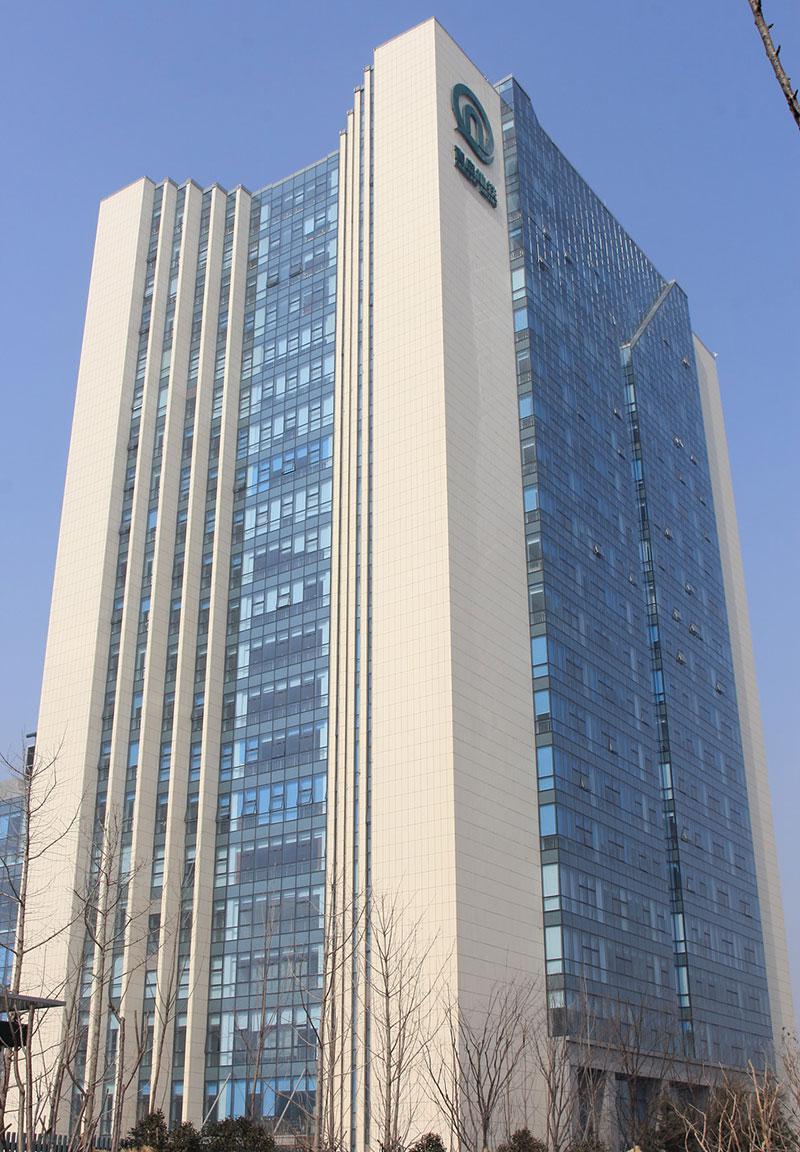 Qingdao Metro Mansion
Location: Qingdao,Shandong
LOPO item no.: F4530003
Dimensions: 450x600x30mm
The external walls of this building are covered by open-style terracotta panels, designed with overlapping joints and vertical draining system; LOPO 30mm thick cream-colored terracotta panels vertically surround the building's four corners and the window frames, just like the backbone of the building. With the shadow cast by the sun, the building is grand with a clear outline. With glass curtain walls collocating with terracotta panels, the building caters to simplistic modern taste.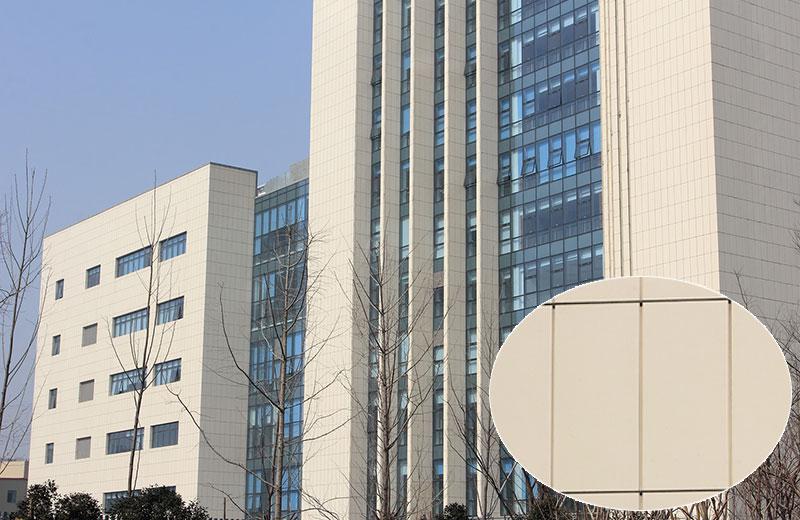 Yucai Junior High School, Qingdao Economic Development Zone
Location: Qingdao,Shandong
LOPO item no.: FW6018217,F3018003
Dimensions: 300x900x18mm,150/250/350/400x1000x18mm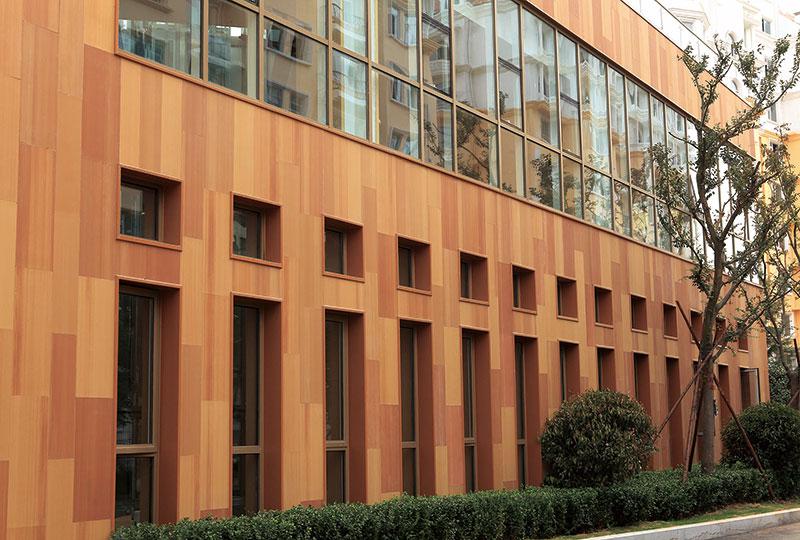 This building's enclosed terracotta curtain walls consist of LOPO 18mm thick rectangular terracotta panels (without overlapping joints) that are installed in the same way as stone curtain wall, with the inter-panel gaps being sealed by silicone structural sealant. The biggest feature of this project is that wood-grain terracotta panels of different widths, lengths, grains and colors are vertically and alternatingly installed so that any portion of the walls is unique, but the entire wall looks very harmonious. When looking from afar, the building's wall looks like woodwork made by mixing different types of timbers, making a bright and vivid visual effect.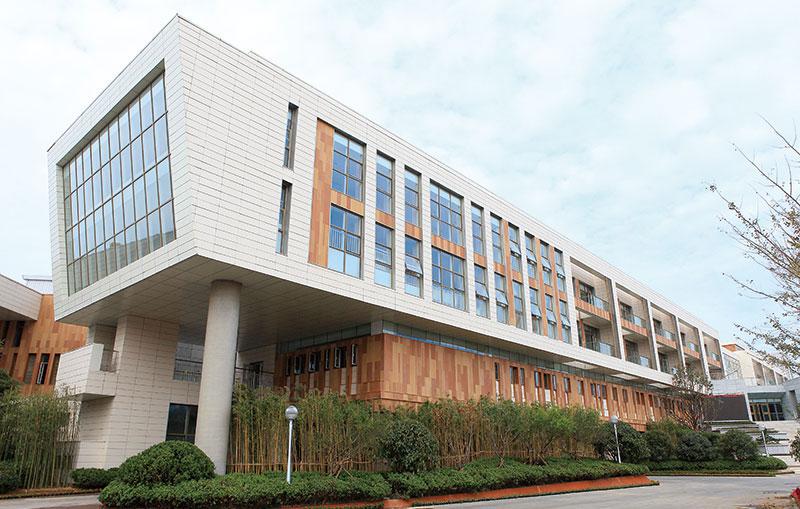 All rights reserved. No part of this article may be reproduced or retransmitted in any form without prior permission of www.lopochina.com