Project: SWIETOJANSKA OFFICE CENTER(Poland)
Architects: Halina Widuch-Wiewióra and Jacek Wiewióra (BLT Architects)
Kubatura Architectural Firm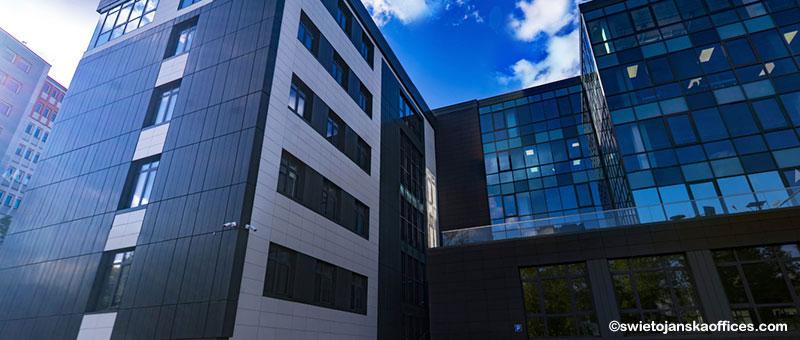 SWIETOJANSKA Office Center is conveniently situated by al. Branicki, the main road of Northeastern Poland's the largest city -- Bialystok. Overlooking Biała River, this 8000 m2 five-story office center is located between Świętojańska and Branickiego avenues, near to Arsenal old power station and PGE's headquarter. It is a rental property, mainly providing office space for IT-related industries, such as shared service centers and commercial service contractors. Currently, SWIETOJANSKA Office Center is the only Grade AA office building in downtown Bialystok.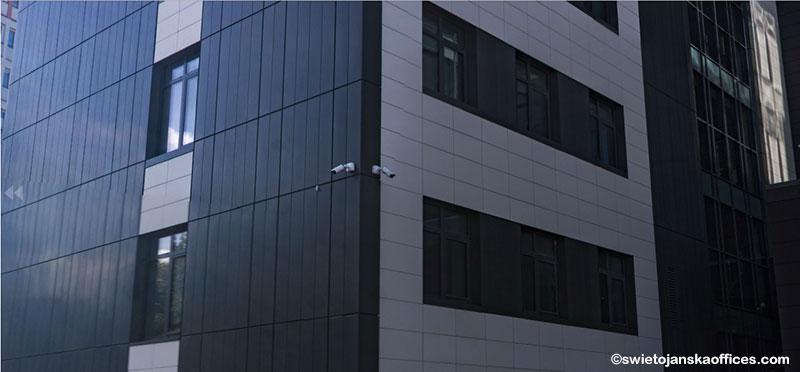 This project is consisted of two connected buildings. The two rectangular buildings are lying perpendicularly to each other, so every facade receives adequate sunlight. One building is paralleled to Branicki road and Biała River, with its ground-floor external walls wrapped by dark-gray terracotta panels, and the rest of external walls adopting glass curtains. As a result, every floor enjoys a great and unique viewing angle. The other building's external walls are mainly covered by terracotta panels that are 450mm high, 18mm thick and 600~1200mm long, with white panels and dark-gray panels laid out in a regular way.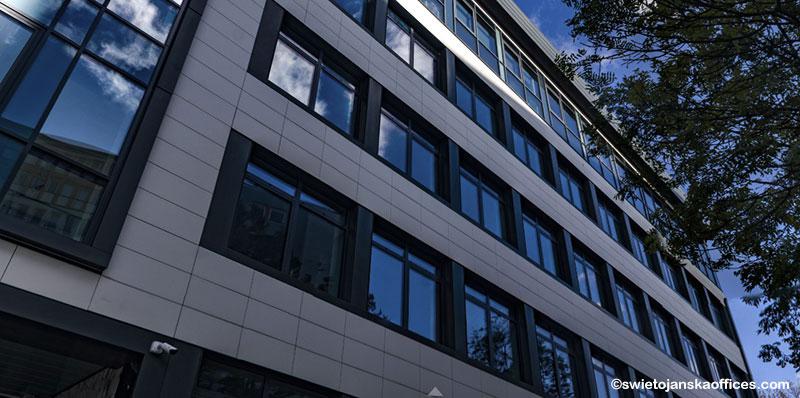 With a variety of materials such as terracotta panels, glass curtains and aluminum panels, the buildings are designed with the beauty of irregularity through varying facades. The main tone of the external walls are white and dark-gray, when combined with glass curtains, making the high-end office center serene, simplistic and modern.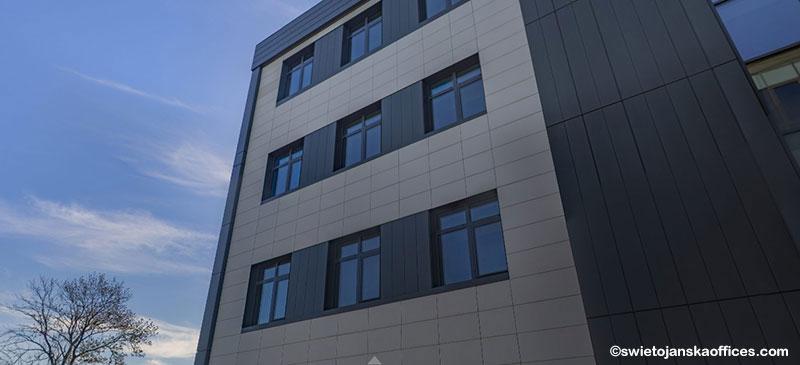 The combination of terracotta facade products and glass curtains has become a trend in modern office building external wall design.
(For the project pictures used in this article, a prior authorization has been acquired from the owner of this project.)
All rights reserved. No part of this article may be reproduced or retransmitted in any form without prior permission of www.lopochina.com