Citizen Fitness Center in Heping District
Address: North Minzhi Street, West Hunan Road, Heping District, Shengyang City
Owner: Heping Branch of Shengyang Municipal Administration of Culture, Sports, Radio & TV
Contractor: The Great Northern Wilderness Construction Group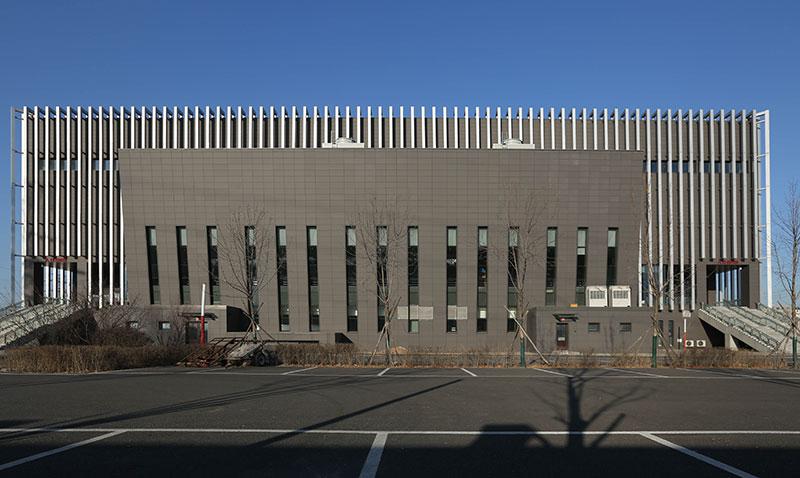 Funded by Finance Bureau of Shengyang, the Citizen Fitness Center in Heping District is a district-level sports facility newly completed in 2017, designed as public fitness center for all citizens of Heping District, Shengyang City. With a site area of 56,000 square meters and a floor area of 17,000 meters, this gymnasium is a three-story building. In some areas of the gymnasium are attached with an underground floor, while on the second floor is an ice skating rink built with national standard and with a capacity of 4,200 audience. On the third floor there are ball games hall and auxiliary rooms.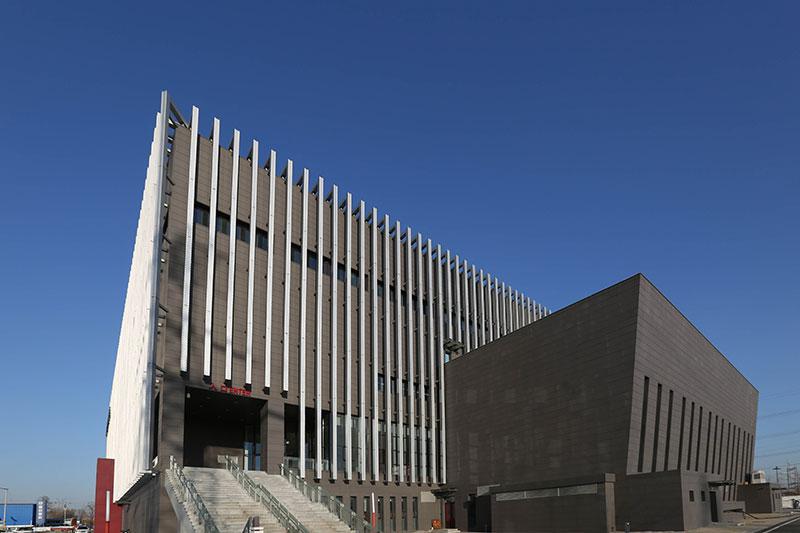 The fitness center is designed in a rectangular box shape, with an entrance on all the four sides. There is a chock-shape main entrance respectively on the eastern side and western side of the building. The modern and simplistic building is cladded with gray terracotta curtain walls, and decorated a vertical array of small rectangular aluminum-alloy tubes 600mm away from the surface of the terracotta curtain walls. The silver-color aluminum-alloy tubes running from the roof to the ground, together with the calm terracotta curtain walls, make the architecture more magnificent.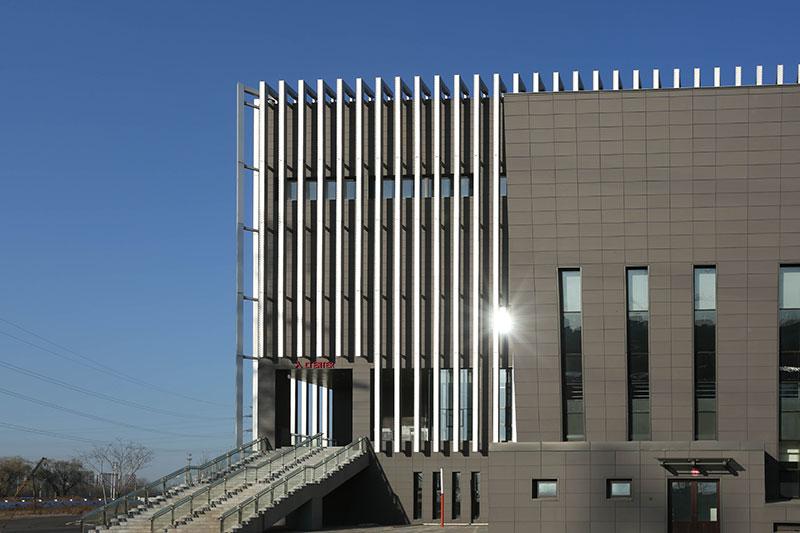 As a public arena for activities and sports among communities, this gymnasium meets the demand from local residents. It is designed by taking into full consideration the small size and limited functions specific to such sports architecture. Since the gymnasium mainly acts as an ice-skating rink in one of the coldest regions of Northern China, it has more stringent demand for energy consumption when compared with other open gymnasiums. With good properties such as eco-friendliness and thermal insulation, terracotta rainscreen becomes the best choice for the exterior walls of such gymnasium.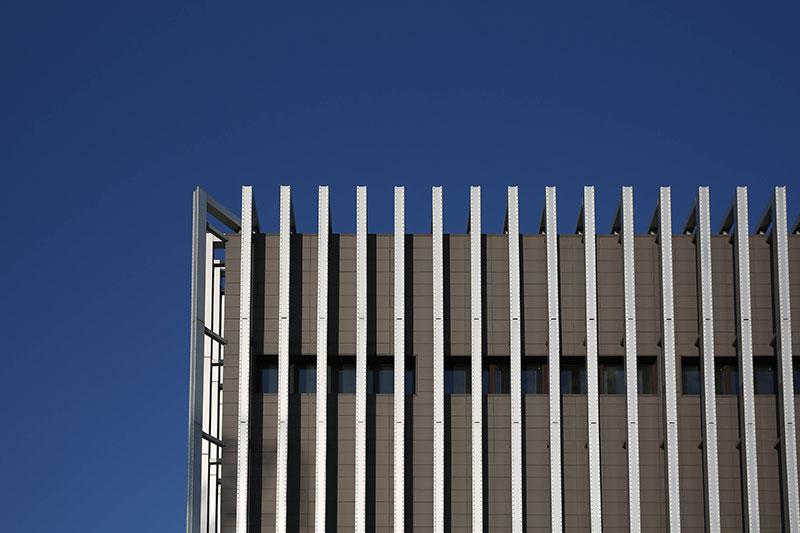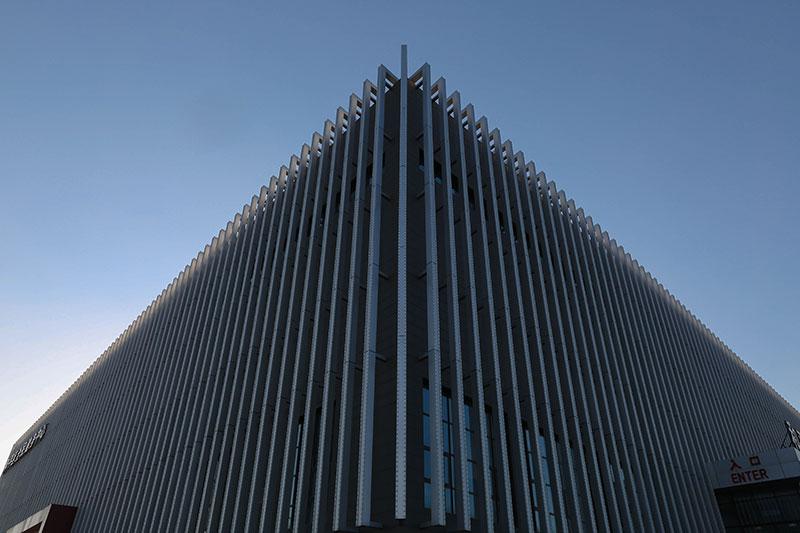 All rights reserved. No part of this article may be reproduced or retransmitted in any form without prior permission of www.lopochina.com