Shenyang Youth Activity Center is located in the National University Science and Technology Park, Dongling District, Shenyang City (Hunnan New District), It connects with 4th Wisdom Street to the east, 3rd Wisdom Street to the west, the Shen Fu Canal to the south and the Mozishan Road to its north. The site covers an area of 42757.97 square meters with a total floorage of 57495.50 square meters. It includes the building from the on the ground which is 3-6 stories in height and the basement. The underground part of the building covers an area of 7449.17 square meters while the building above the ground is 50046.33 square meters. The center is composed of 12 blocks and is divided into several functional zones, namely, theater and multimedia zone, youth and public service zone, cultural and scientific experience zone, activity zone, teaching zone, kindergarten, youth social organization service zone and etc. It is the largest public building complex with the most complete facilities and service for the youth in China. It is regarded as an "ideal place for the teenagers to enrich their experience".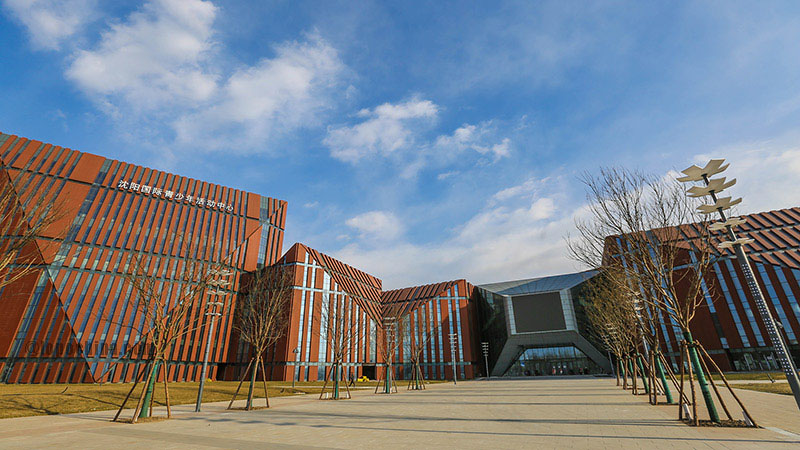 The creative design of the Youth Activity Center originates from "jade stone". The planar structure is composed of a series of hexagons of different sizes. The hexagon resembles a piece of jade stone, symbolizing that teenagers are just such like a piece of raw gemstone with jade inside. They need to be discovered, explored, and polished. Just like the jade stones, teenagers also need to go through hardships and enrich their experience before they can become talent for tomorrow.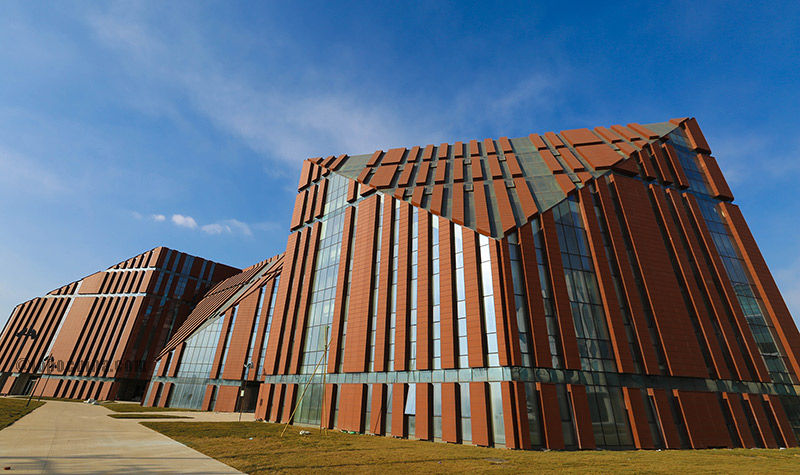 The facade of the building is mainly decorated by brownish red terracotta facade with glass curtain walls. The terracotta tile is just like a red ribbon, which neatly divides the entire facade, allowing the harmonious coexistence of different structures on the façade. It casts a unique light and shade effect with powerful visual impact.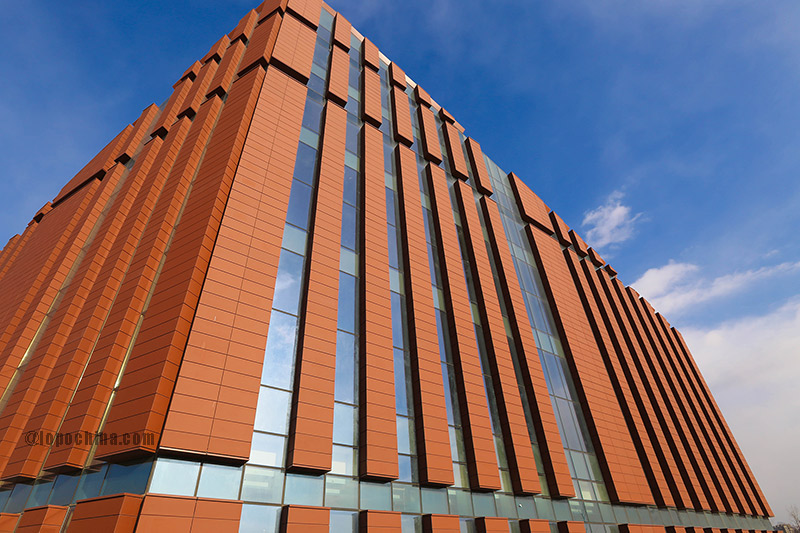 Due to the irregular components of the facade structure, the terracotta tiles should be cut in terms of their length and shape so as to produce the irregular polygons. The entire project uses over 300 kinds of terracotta tiles of different sizes. The smallest one is an equilateral triangle and it's only 10 cm long. The LOPO factory completed the customized cutting of all the terracotta cladding panels of the project, and carefully classified and packaged them according to the facade design and related dimensions, which greatly improved the installation efficiency.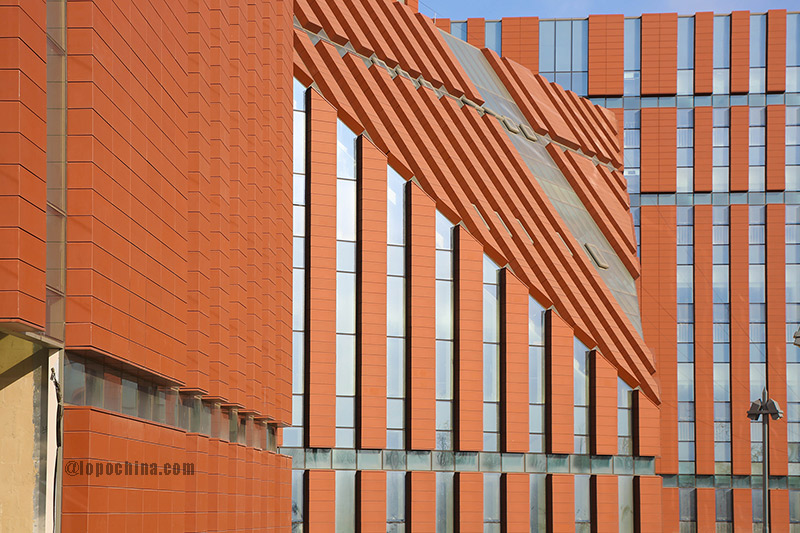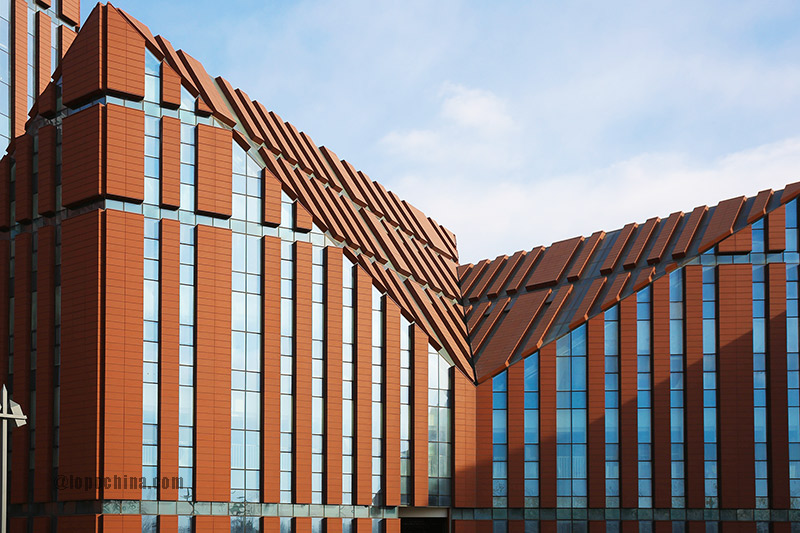 All rights reserved. No part of this article may be reproduced or retransmitted in any form without prior permission of www.lopochina.com