Project: The First Affiliated Hospital of China Medical University, Hunnan Branch
Location: Northeast side of the intersection of Shenying Road and Hangtian Road, Hunnan New City, Shenyang
Construction area:220,348.1 SQM

LOPO Terracotta Panel: F602263/6022692/6022670/6022883 (QTY: 15000 SQM)
Terracotta Baguette: T5050589 (QTY:20,000 M)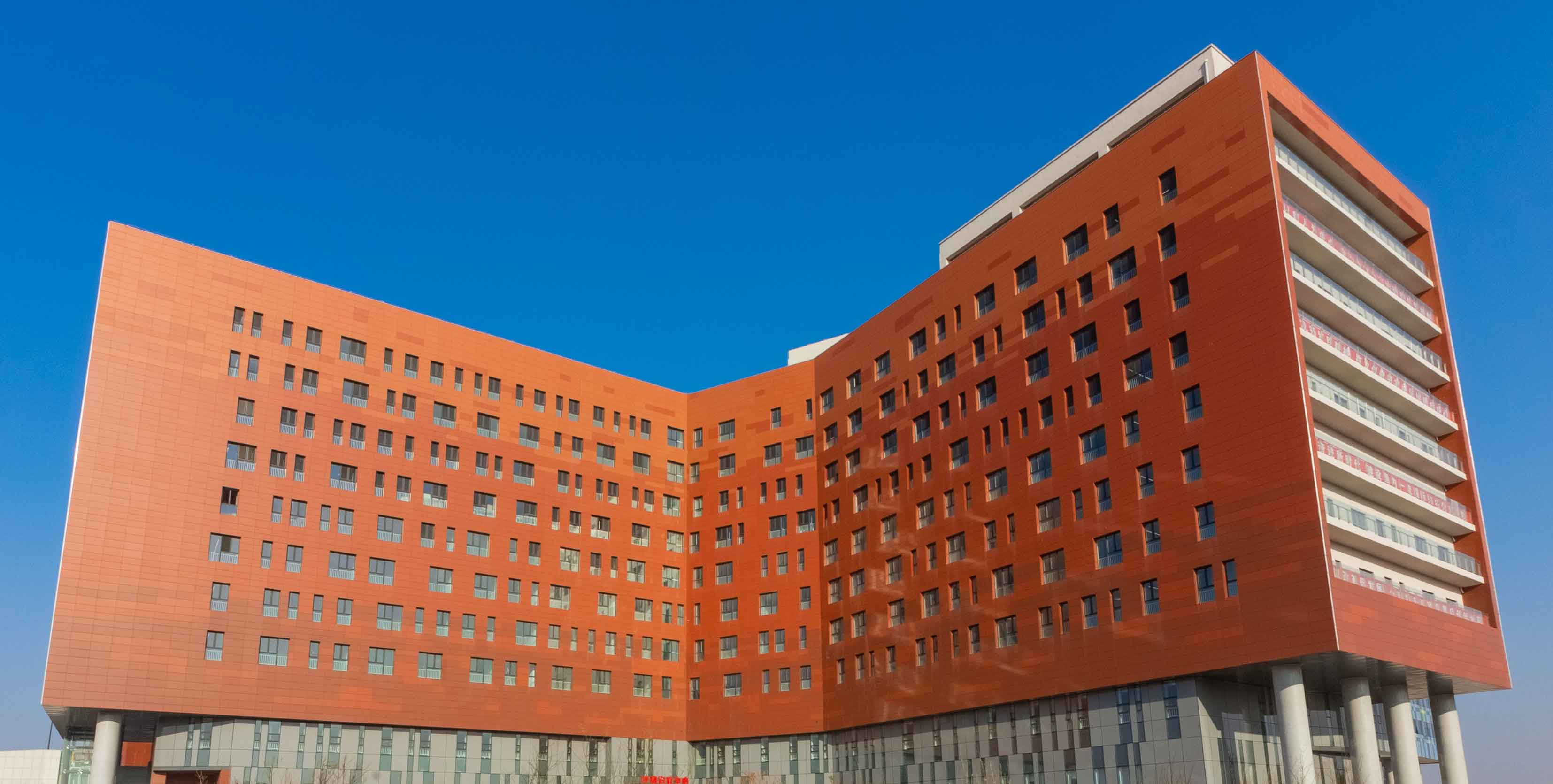 The First Affiliated Hospital of China Medical University was established in the early 20th century and is a large, comprehensive, grade iii-A hospital. The Hunnan Branch is located on the north side of the Hunnan Campus of Northeastern University, adjacent to Shenyang South Railway Station and Shenyang (Liaoning) Free Trade Zone. The hospital will be completed in three phases. The first phase will prioritize the construction of a tumor precision treatment center. At a later stage, it will include the stem cell transplantation center, the regenerative medicine center and other construction projects that represent the world leading diagnosis and treatment capability. At present, the first phase of the project has completed the internal decoration and was officially opened in early 2019.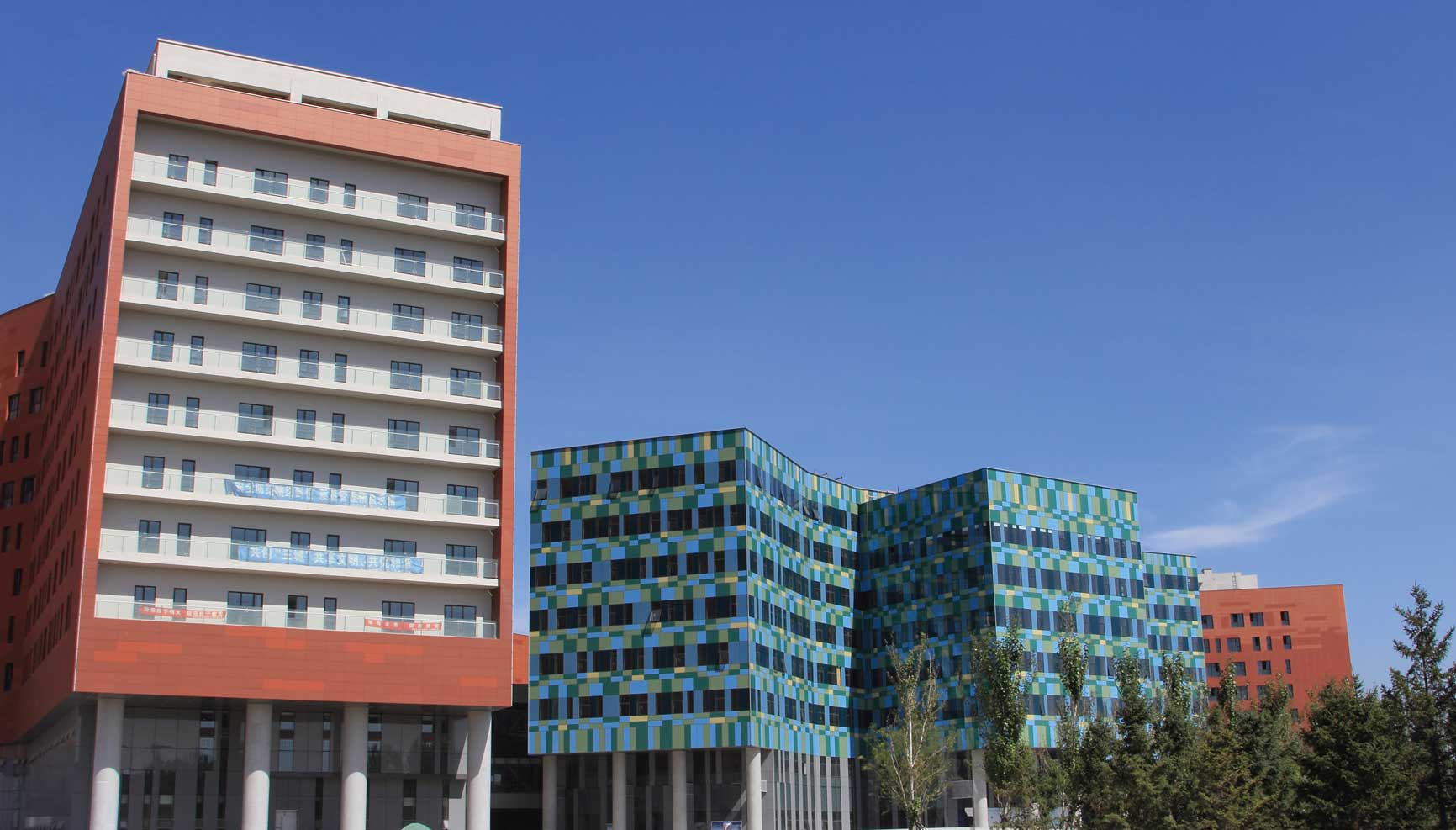 The overall design style of Hunnan Branch is different from that of traditional Chinese hospital buildings. The structure of traditional Chinese hospitals is often square-shaped, with conventional facade, and the main architectural colors are often solemn and serious. The Hunnan Branch is composed of four buildings. Based on the functional requirements of different departments, the building structures are designed differently. Viewing from the outside, these buildings seem independent of each other and each has major entrances and exits. However, they are interconnected as a building complex and one can reach different areas conveniently.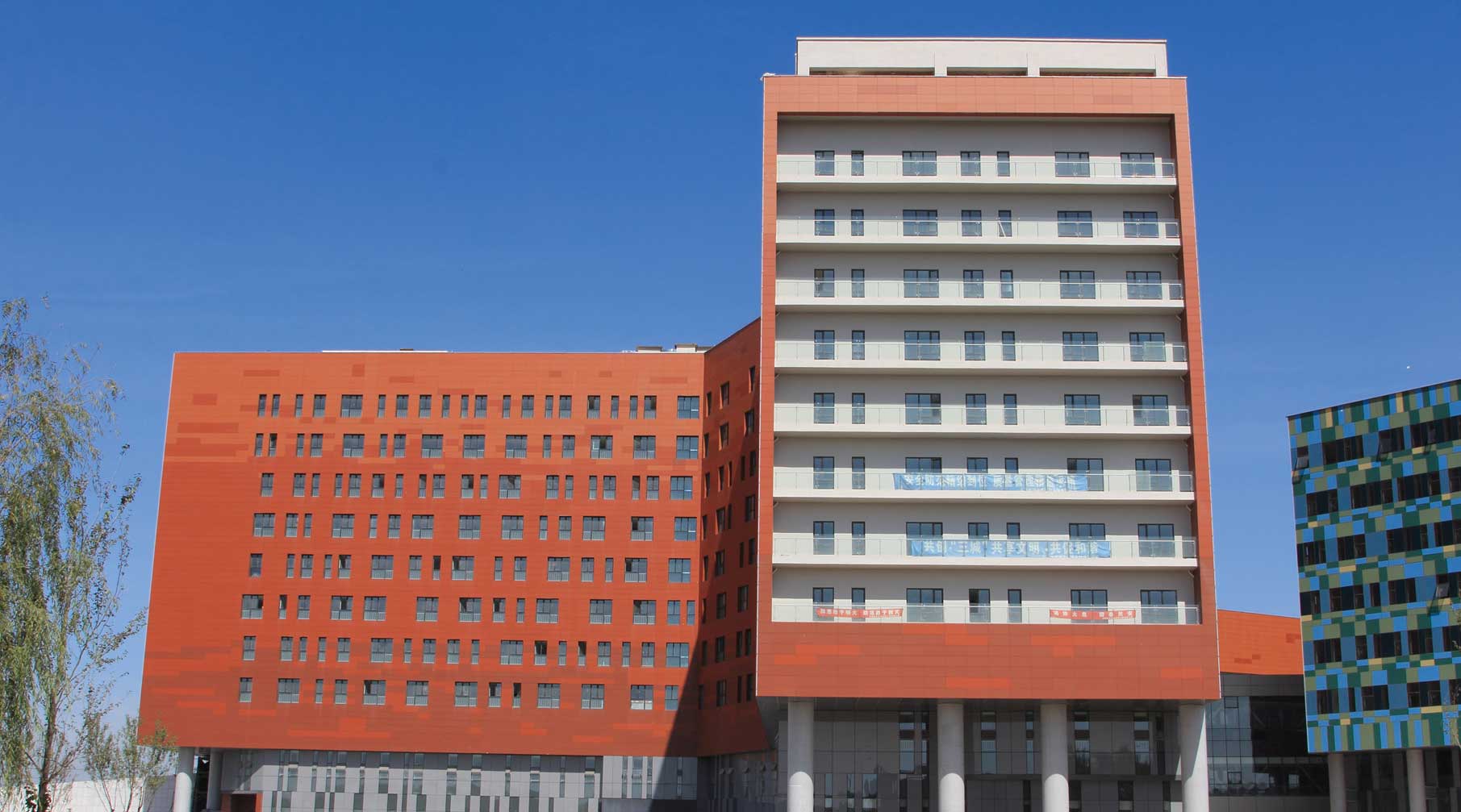 As for the building facade, architects prefer to design the facade with a vibrant and stylish feeling. The emergency department building chooses aluminum alloy panel as the curtain wall material, and adopts five colors, namely, dark green, grass green, light yellow, blue & purple and aqua blue. The aluminum plates of different colors and various sizes are spliced together, delivering a sense of mosaic. The facade decoration materials of the other three buildings all use terracotta panel and terracotta baguette. Compared with the vibrant feeling of the aluminum curtain wall, the terracotta cladding products set a stable and elegant tone for the whole building complex. Similarly, architects also select red terracotta panels with three different shades, dull red, dark red, and orange red to come up with a mix and match effect on the facade. The natural transition of different red colors gives the facade a multi-layered sense. When it comes to the facades at the bottom part of the buildings, light-gray terracotta panels are chosen, which blend quite well with different architectural colors.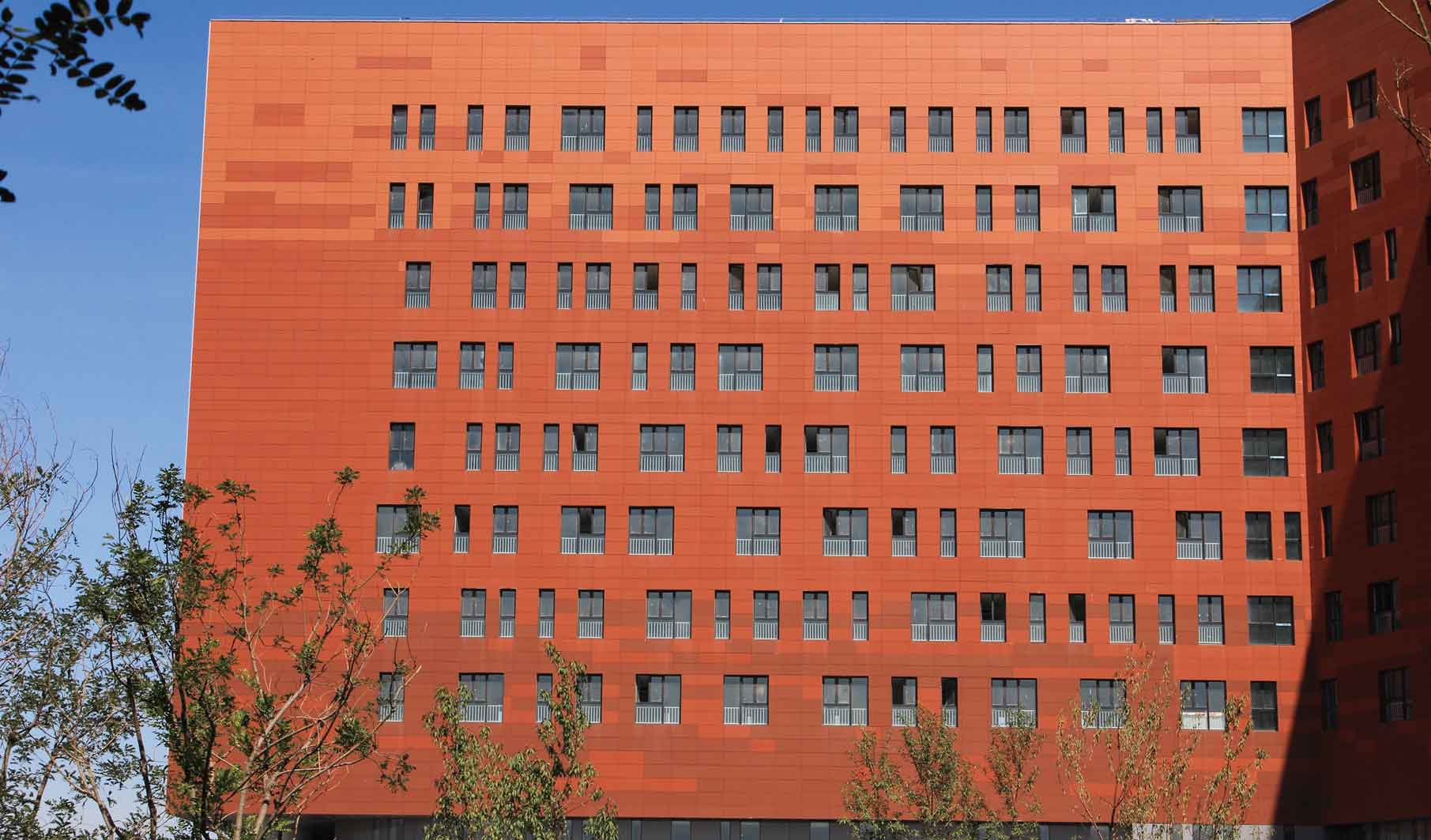 Terracotta rainscreen products have become an important exterior wall decoration material in public building design because of its thermal insulation, durability, maintenance-free and environmentally friendliness. The rich colors, patterns and textures of the ceramic plates provide infinite design possibilities for these buildings. Just like the First Affiliated Hospital of China Medical University, Hunnan Branch, people have got more expectations for the facade design of the public building.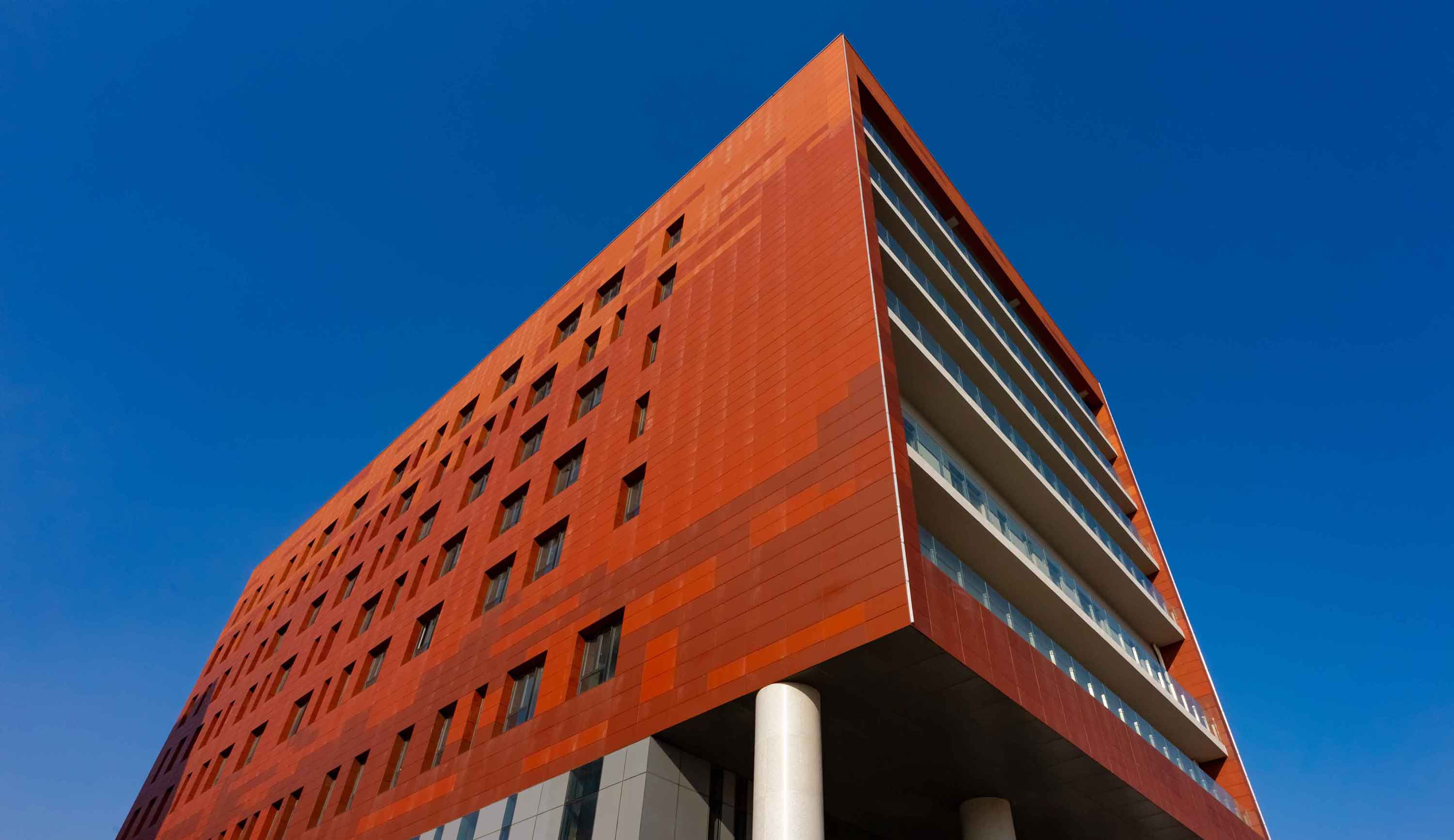 All rights reserved. No part of this article may be reproduced or retransmitted in any form without prior permission of www.lopochina.com