Project: National Archives of Nanning (including Local Chronicles Hall of Nanning City)
Architects: HUALAN Group
Constructor: Weining Investment Group
Location: North side of Yudong Avenue, Nanning City, East side of Yunxia Road
LOPO Terracotta Wall Panel Product: Sandblast Texture, 18000 SQM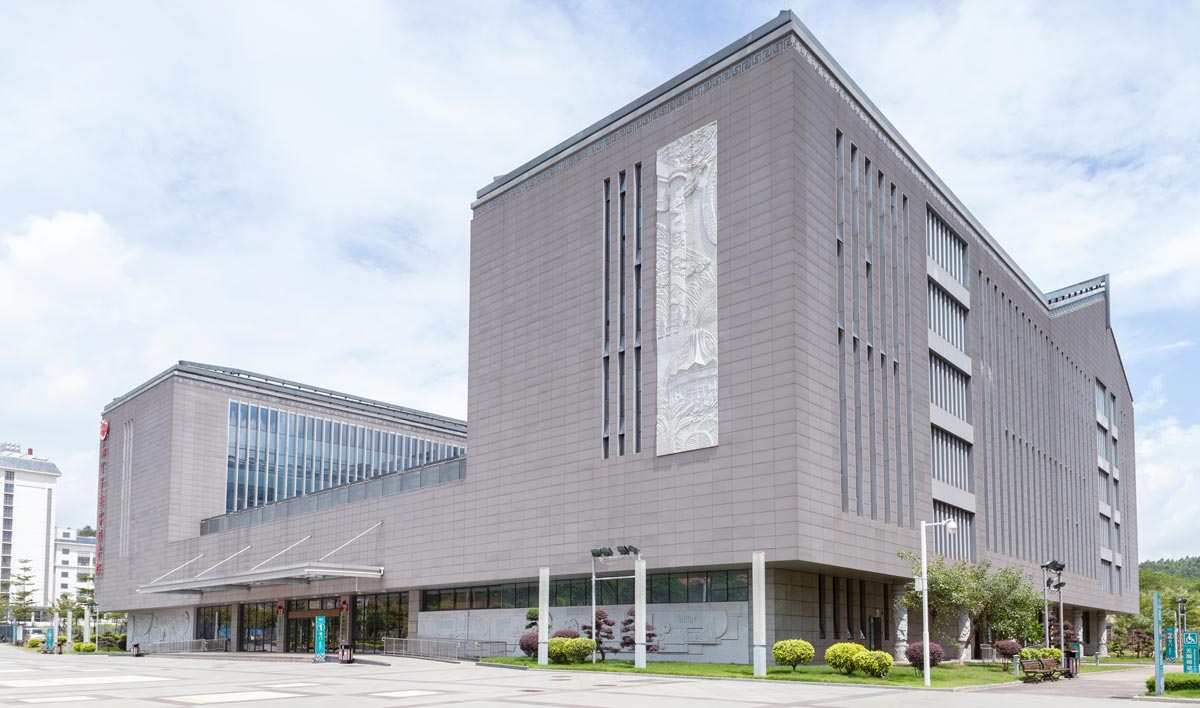 The project is built in BT mode with a total investment of around 340 million yuan and overall floorage of 33,300 square meters. It consists of three building blocks — the archives, Local Chronicles Hall of Nanning City and ancillary buildings. Each of the three buildings are comprised of an underground floor and six above-ground floors. It accommodates 700,000 volumes of paper archives in the collection. Among them, the archives are mainly used to manage the archives and cultural undertakings of Nanning City collectively, while the Local Chronicles Hall is used to collect and preserve local chronicles literature and other materials.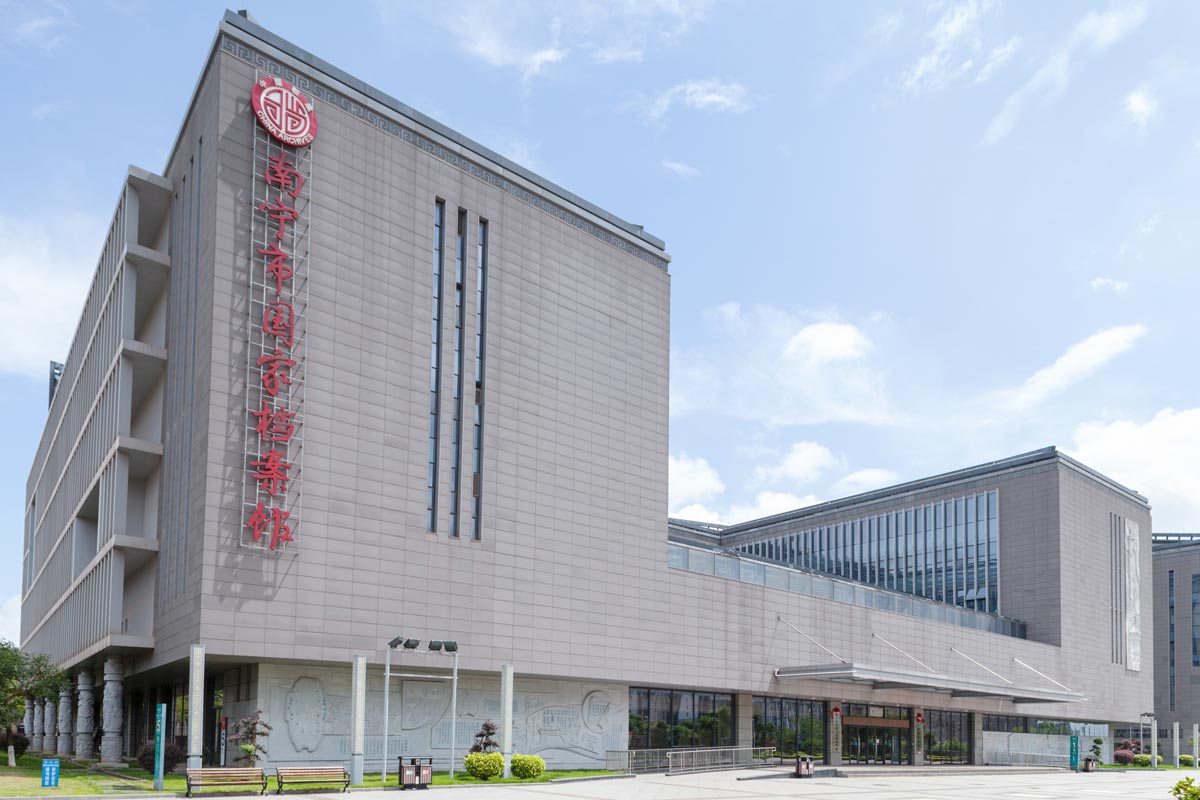 The architects were inspired by the design philosophy of royal archives collection in Chinese history—"adopting metal (usually brass) sealed cabinets and stone chambers for the archives". " Stone Chambers with Golden Cabinets (the place used for storing up important royal archives in ancient China)" is a classic form of royal archives architectures in Chinese history. This long-standing and magnificent architectural form is continued in this project.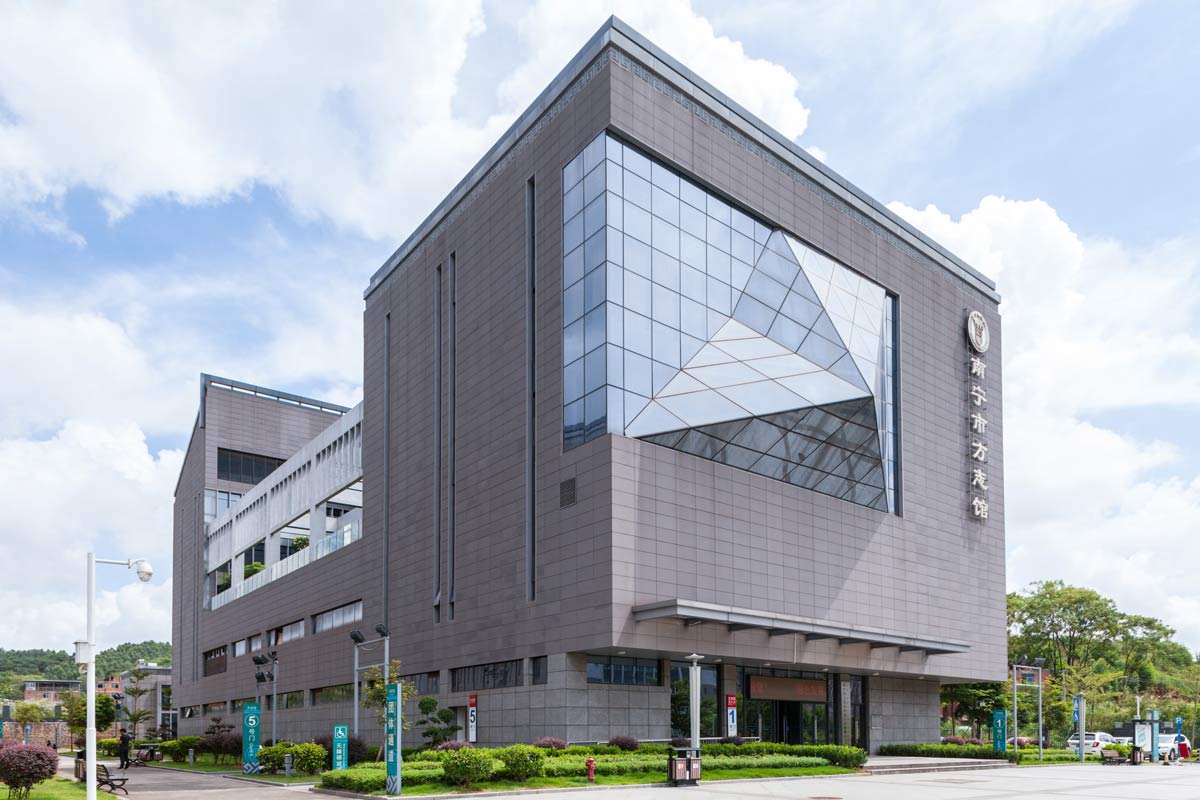 The building is divided into two parts: the "outer box" and the "kernel" based on the function of use: the light gray "outer box" is composed of public service area, internal office area, technical rooms, warehouse and etc. They adopt the basic elements in traditional Chinese architecture, such as scales, modules, and repetitions, assigning specific modules with different functions. The outer facade clad in gray terracotta wall panel and the sloping roof glass fiber tiling creates a "stone chamber" style effect, while the roof with Chinese style lines and the brocade pattern are showing the national and regional characteristics of Guangxi.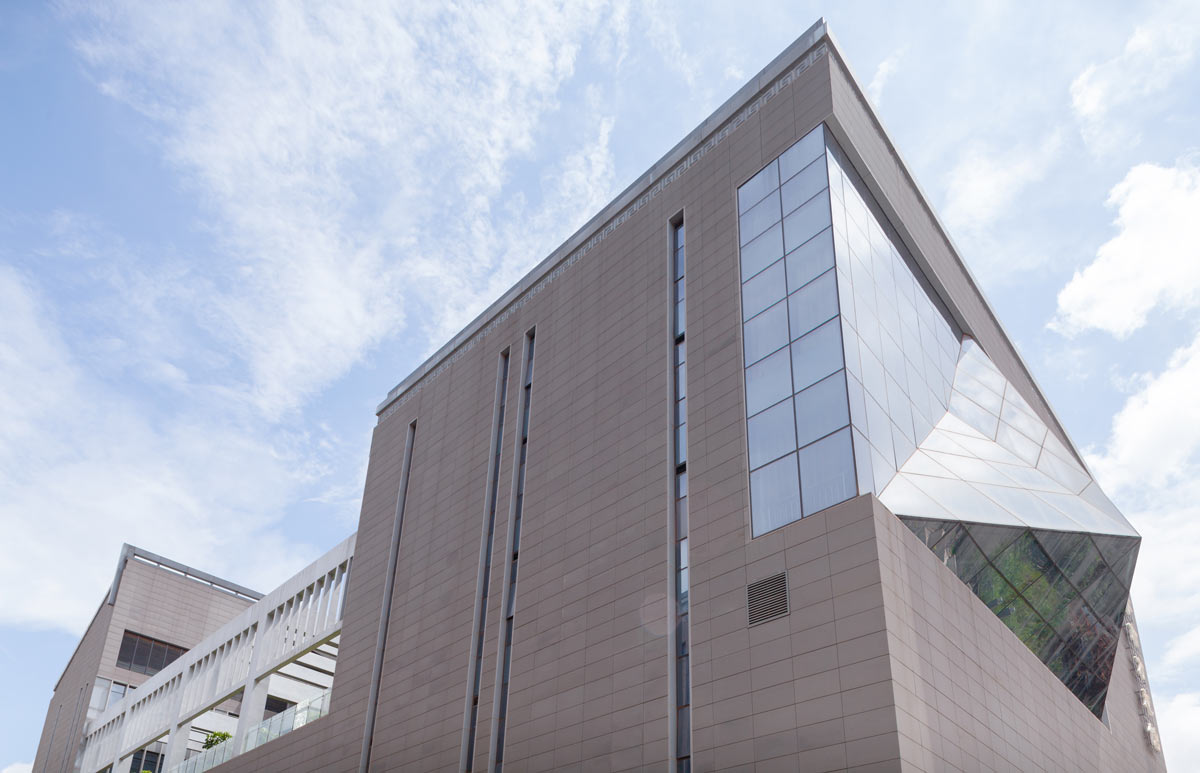 The "kernel" of the vitreous body is a public space comprised of the atrium and the garden. It uses glass materials and abstract traditional architectural languages in Guangxi Province to insinuate the image of multiple treasures and highlight the inner "Golden Cabinets". The exterior cladding and the inner core integrated to form an organic whole, creating a historical and cultural atmosphere that is dignified and stable without losing its aura.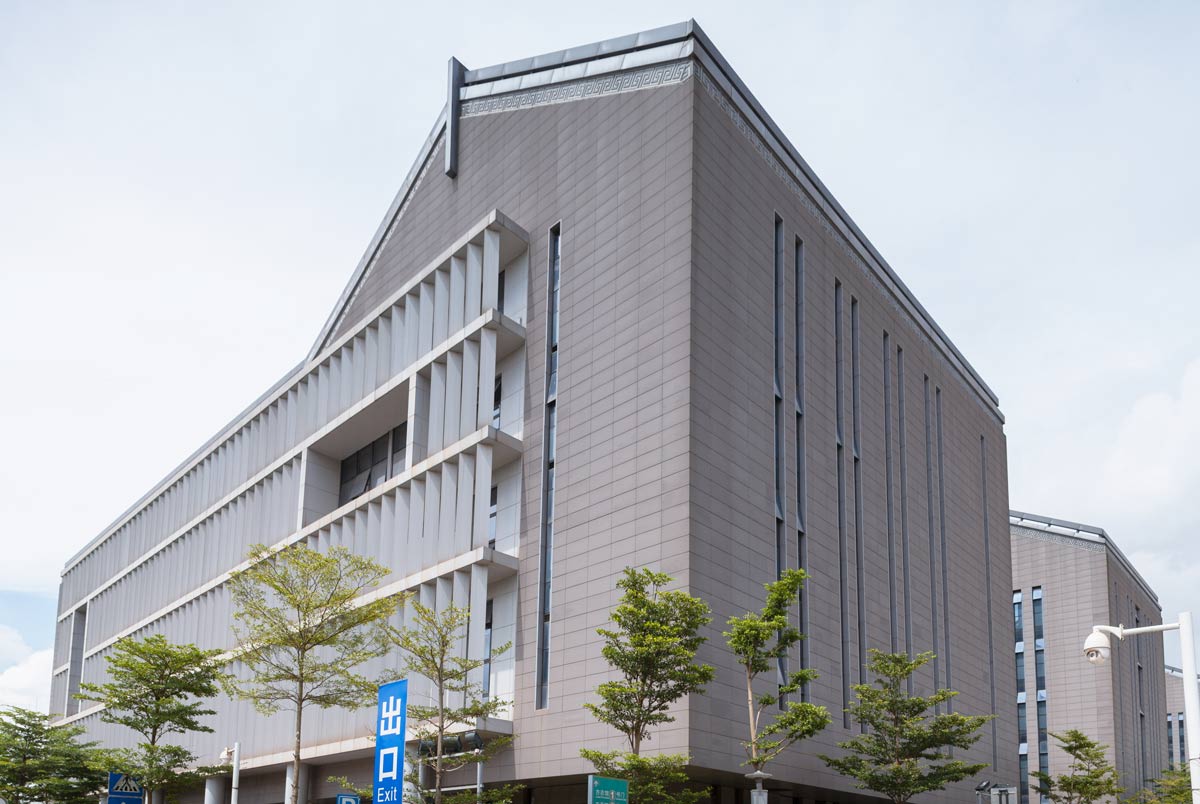 The light gray, sandblasted terracotta tiles of LOPO are used throughout the building facade. Together with the geometrically shaped glass curtain wall and the embossment with ornamental columns carvings, this large-scale building renders an extraordinarily solemn and calm sense, while containing the traditional Chinese culture's temperament and charm. Terracotta Panels, a building material made of natural clay enjoys a history of thousands of years. Because of its environmental friendliness, design expression and the special texture of terracotta cladding products, it is a wonderful fit for application in archives, museums, art galleries, grand theatres and other public buildings with strong cultural connotation.
All rights reserved. No part of this article may be reproduced or retransmitted in any form without prior permission of www.lopochina.com