The School at Guian New Area Affiliated to Beijing Normal University is a pioneering school co-founded by Beijing Normal University and the administration of Guian New Area. This project is comprehensively equipped with educational facilities inclusive of kindergarten, primary school and high school, and has become the cultural and educational backbone in the northern region of Guian Ecological Town. With a total investment of roughly RMB 1.1 billion, the project has been constructed according to provincial class-A school standard.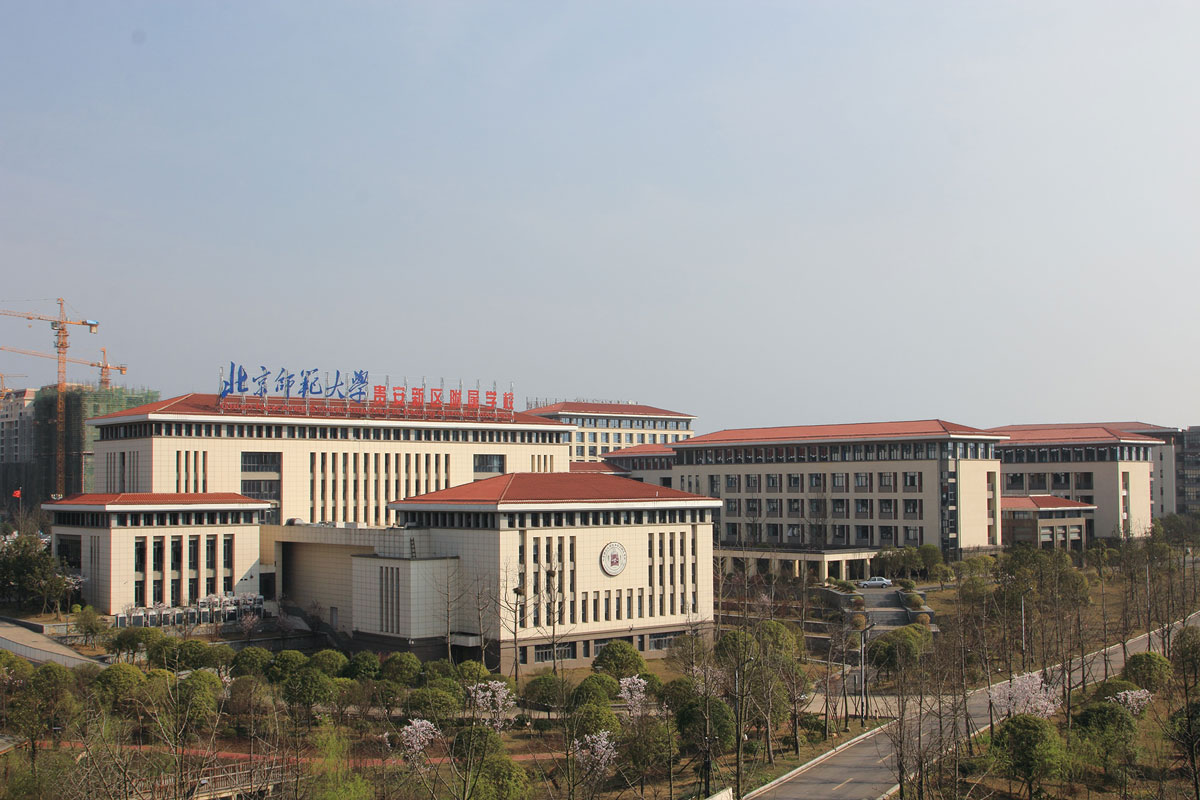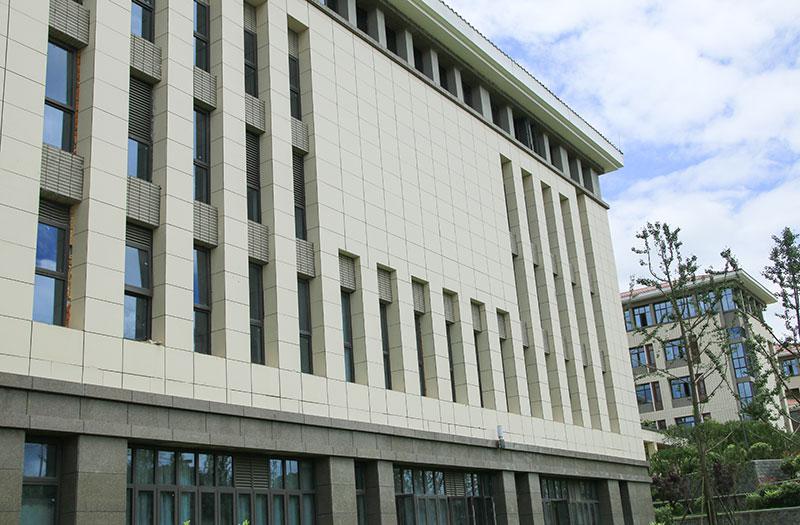 Northeast to the intersection between Baima Avenue and Tianhetan Avenue in Guian New Area, Guizhou Province, this project covers an area of 333,000 square meters, with floor area of 181,384.49 square meters. The school is beautiful and fully-equipped, including featured classroom buildings, administrative building, comprehensive training building, gymnasium, teacher apartments and student dormitories.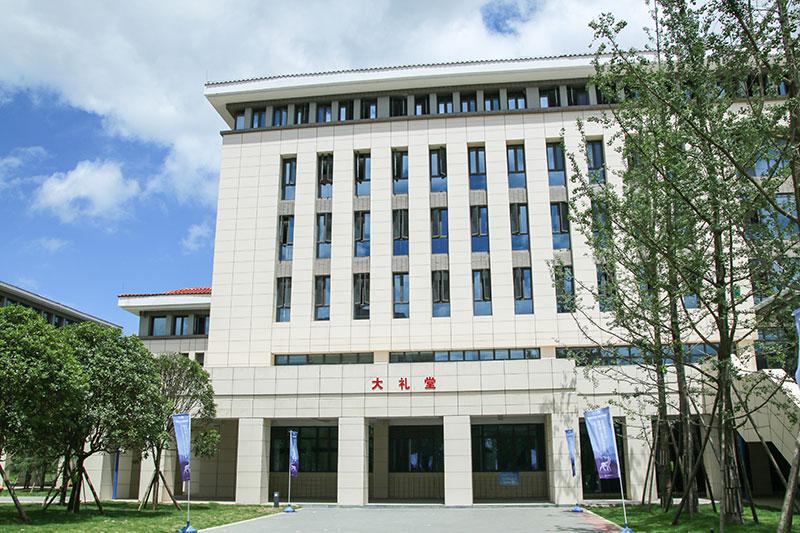 The large school is nestled in the mountains and rivers. In order to create a delightful, elegant and peaceful Chinese school, the designers have chosen white color as the main tone of the entire buildings, and extensively applied
architectural terracotta products
to the external walls, and used Chinese glazed roof tiles. For example, the classroom buildings and administrative building are decorated with clay thin bricks (W54*L234*T11mm). These buildings are mainly decorated with
white clay thin bricks
(WR011), while some local areas such as eaves and windowsills are decorated with brown (WR569/567), light-grey (WR884), dark-grey (WR996) clay thin bricks. The large gymnasium and specialized educational facilities are decorated with white terracotta façade panel (F4030003), with the size of W400*T30mm.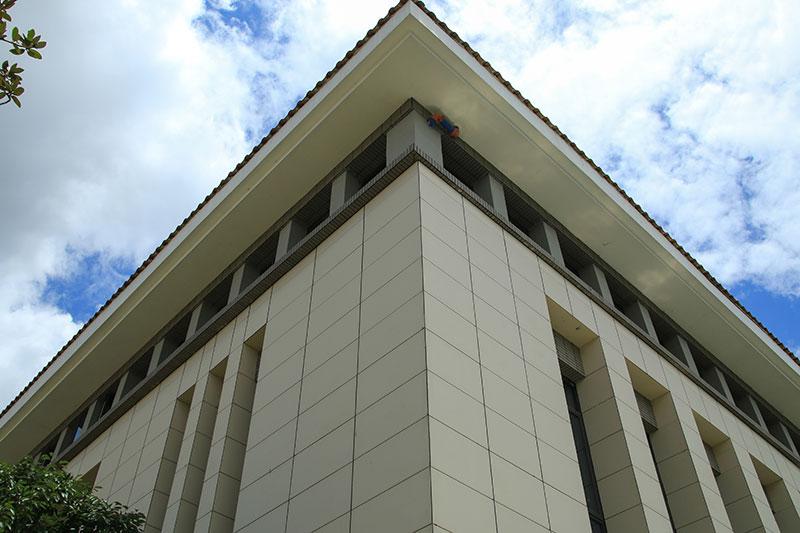 This project is one of ultra-large schools that LOPO has been involved in in the recent years. In a period of three years, LOPO will supply 80-90 thousand square meters of clay thin bricks and 20-30 thousand square meters of terracotta tile for this project. LOPO is expected to complete the fulfillment of all the POs in the second half of this year.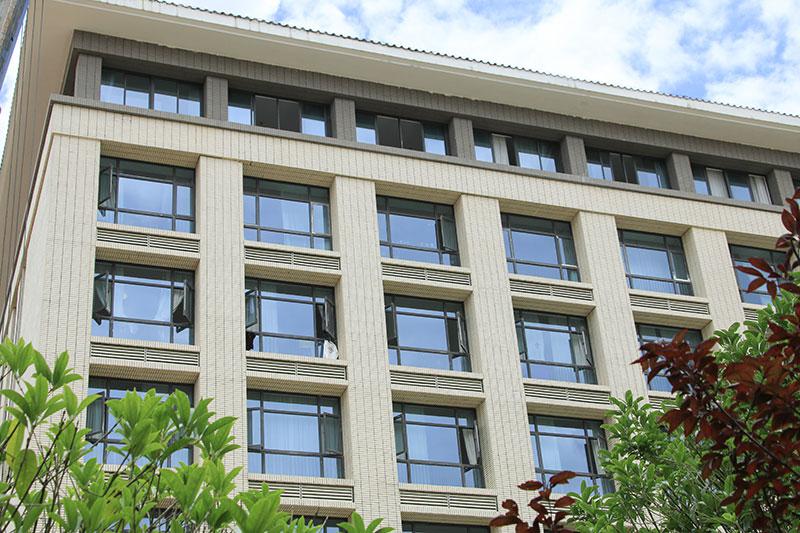 All rights reserved. No part of this article may be reproduced or retransmitted in any form without prior permission of www.lopochina.com