Jiangxi Jingdezhen International Ceramic Art and Culture Exchange Center
Location: Integrated Logistics Park of Northeastern Jingdezhen
LOPO Terracotta Cladding Product: F301869
Total Quantity: 3000 SQM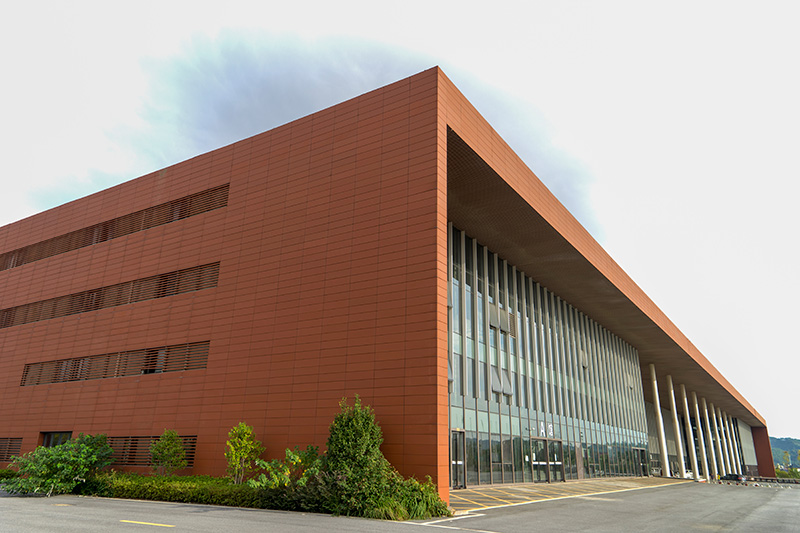 Jingdezhen in Jiangxi is seen as a famous porcelain capital in China and one of the five famous kilns in China. After thousands of years of development, Jingdezhen's ceramic products have long been well-known at both home and abroad. The International Ceramics Expo in Jingdezhen is an annual event, which has gained wide recognition and influence domestically and internationally. The number of exhibitors and exhibitors is growing and the event is scaling up. In order to build the Ceramics Expo into the most influential and appealing ceramic exchange platform in the world, the Jiangxi Provincial Government has planned and built the Jingdezhen International Ceramic Art Cultural Exchange Center.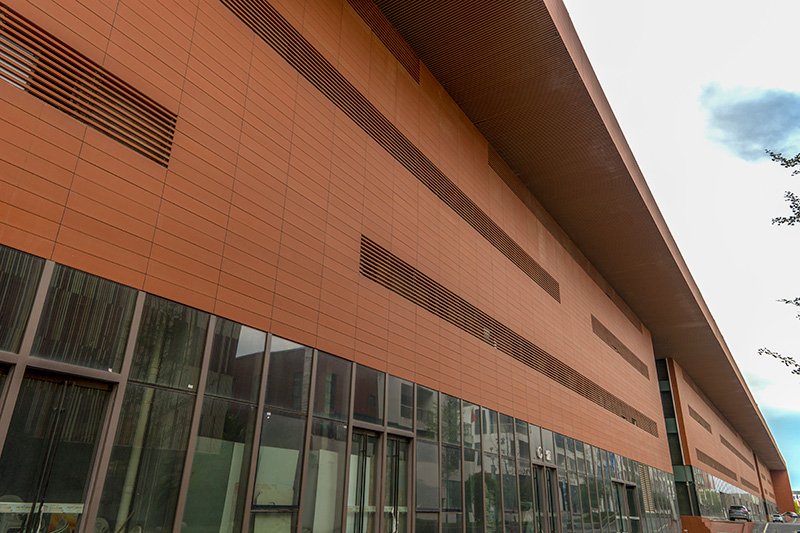 The Exhibition Center is an integrated, two-story steel frame structure with an exhibition area of approximately 29,000 square meters. It is designed to accommodate approximately 1,800 standard booths. The exhibition center takes a regular rectangle shape, and it is divided into three halls (A,B,C), with an area of 7,440, 14,400 and 7,160 square meters respectively.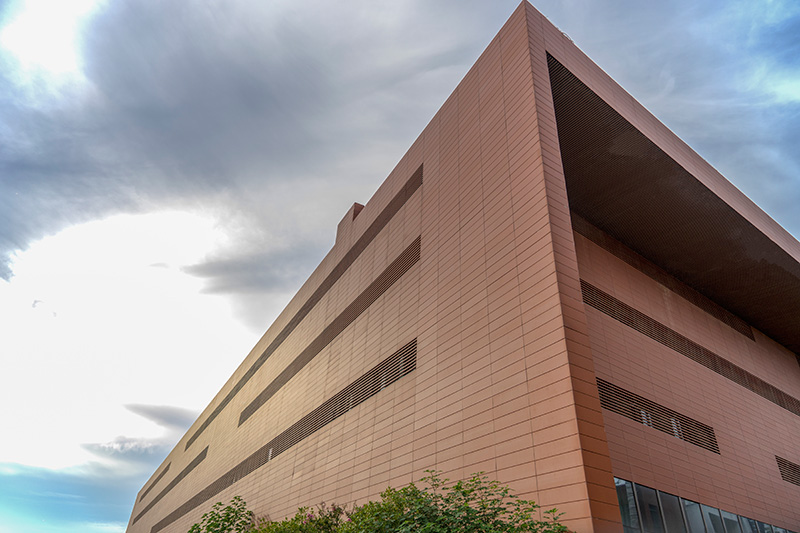 The pavilion facade adopts the traditional "China Red" as its main color. The front facade of the pavilion is all made of glass curtain wall, while the rest of the facades are clad with terracotta panels. The combination of glass and terracotta curtain wall makes the building magnificent and simple. The raw materials for making terracotta panels are also used by traditional porcelain products. The use of terracotta panels as the building facade reminds us of the history of porcelain capital.
Many large-scale public projects, such as museums and exhibition centers use terracotta cladding as the facade materials, not only because terracotta tiles are natural, environmentally friendly and recyclable, but also meet the requirements of green building materials. The facade design is based on the rain screen principle and terracotta rainscreen can protect the wall structure effectively, making it durable, more energy-saving and environmentally friendly. Moreover, the terracotta facade panels offer architects with greater design possibilities for the large-scale public buildings. Its warm and mild color and texture can render historical and cultural charm the building.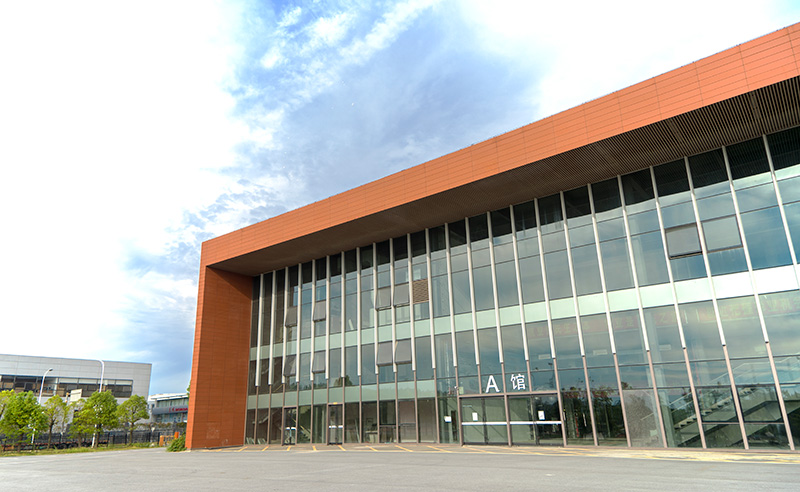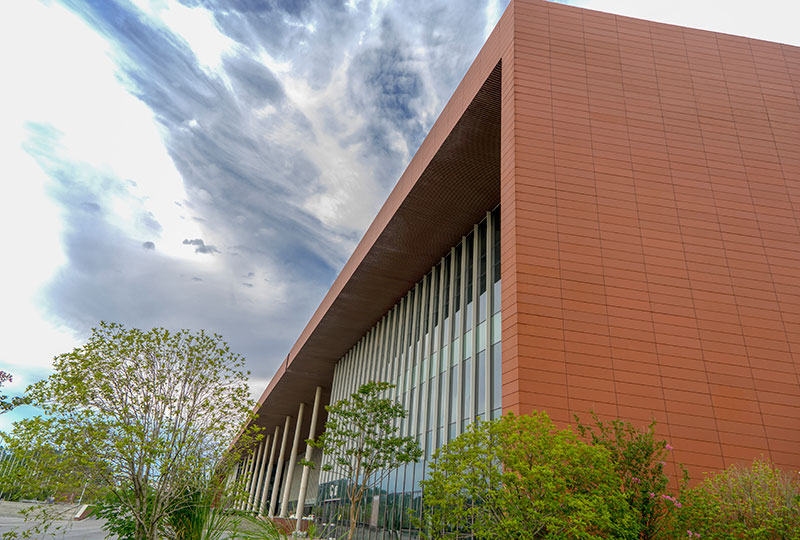 All rights reserved. No part of this article may be reproduced or retransmitted in any form without prior permission of www.lopochina.com