Developer: Zhangzhou Wanyi Investment Co., Ltd
Project Site: Hongdai Road, Taiwanese Investment Zone (Jiaomei), Zhangzhou City, Fujian Province, China
Floor area: 200,000 SQM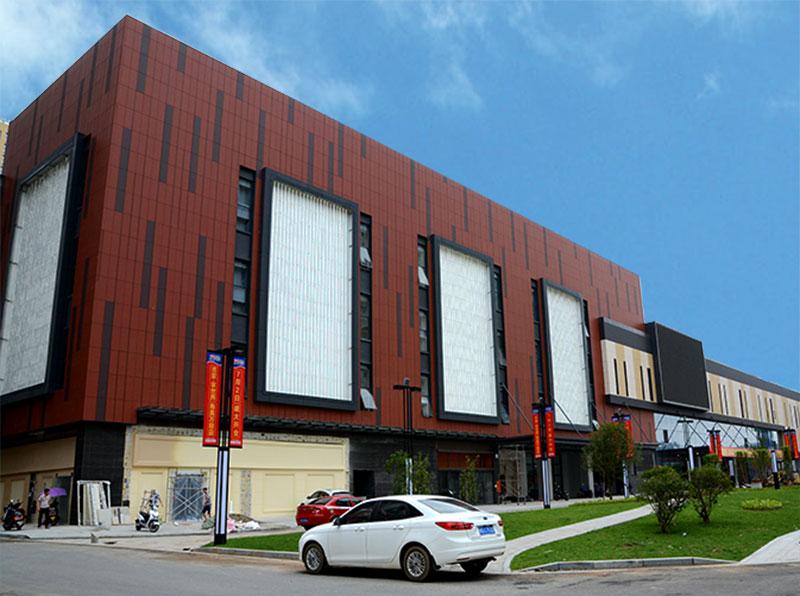 Conveniently situated at the boundary between Xiamen City and Zhangzhou City, Wanyi Plaza is located at the nation-level Taiwanese Investment Zone. By attracting a famous business management of home building materials called "Lucky Home World", Wanyi Plaza is planned to operate as a one-stop shopping mall for home building materials. This shopping mall consists of one pavilion for building materials that is decorated as delicately as department store, and 30 unique standalone household experience pavilions and a shopping street for home appliances and a variety of ancillary facilities closely related to lifestyle. Scheduled to open on 2 July 2017, this shopping mall will gather hundreds of famous brands of home building materials from home and abroad.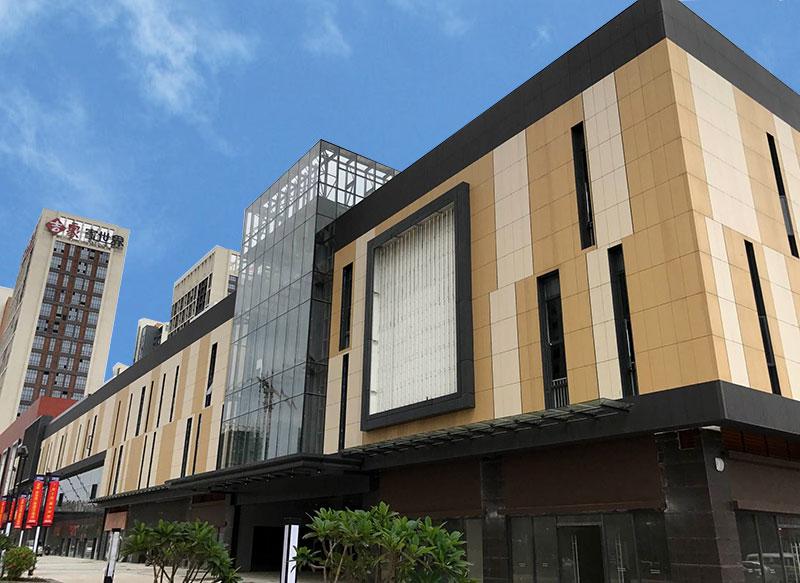 The core pavilion of the plaza is a large pavilion with a floor area of 120,000 m2, which looks like a rectangular architectural box. To meet the positioning as a modern, stylistic and delicate shopping mall of home building materials, the conventional architecture is designed to be clothed with colorful and fashionable checkered terracotta architectural facade. Creamy-white and apricot terracotta panels are arranged to form rectangular squares of different sizes, with dark-grey terracotta panels functioning as skirtlace, while brown terracotta panels are arranged to create slim stipes scattering in the red terracotta panels. In this way, the curtain walls become more dynamic.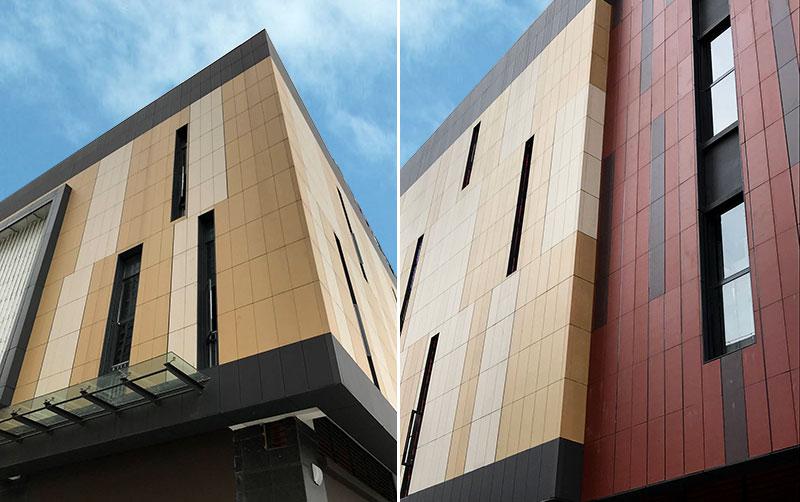 The architectural designers have selected LOPO terracotta panels 450mm wide and 18mm thick. Those panels are vertically installed to extend the vertical lines of low-rise buildings. Color-blended and vertically installed terracotta curtain walls have stricter requirement for panel sizes. That is to say, terracotta panels of different colors (that means different shrinkage) should be consistent in the size in order to achieve a neat and harmonious curtain wall.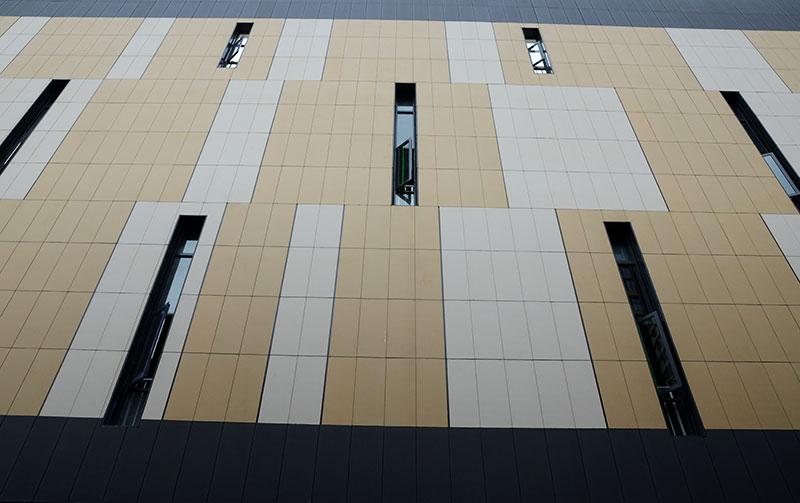 All rights reserved. No part of this article may be reproduced or retransmitted in any form without prior permission of www.lopochina.com