Project location: Yongfeng Industrial Base, Haidian District, Beijing
Developer: Beijing Zhongguancun Yongfeng Industrial Base development Co.,ltd
Designed by: Boston International Design Group, Shanghai Bocheng Architectural Design Co., Ltd.
Co-designed by: Engineering Design Institute of General Armament Department
Awards and honors: Green Building, LEED, 3-star Green Building Label
LOPO Terracotta Panels: F4020230 (Apricot yellow panels), F4020886 (grey terracotta panels),
LOPO Terracotta Baguette Sunscreen: F5050231 (Apricot yellow)
LOPO Terracotta Louver Sunshade: F50150231 (Apricot yellow)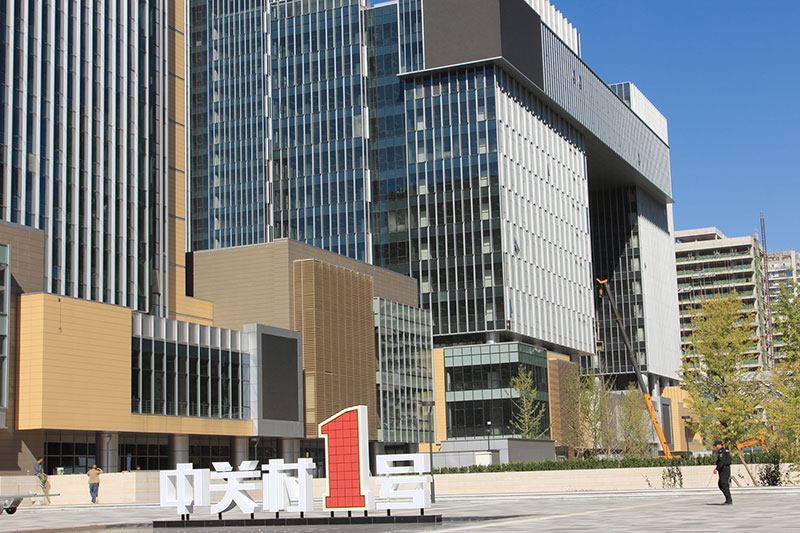 The project is located along the Beiqing Road, Haidian District, Beijing. The project construction area is 25.53 hectares, and the build-up area is 74.3 hectares. There are 20 buildings on the ground. It is a typical new type of technology micro-city project, integrating office buildings, high-end and dynamic business zones. The project is divided into three blocks (Block A, B and C), each of which has different functions. Block A will be built into a headquarters cluster, and research centers and exhibition center will be built. Block B is an accelerator for fast-growing enterprises, and it is planned to build an accelerator project of 5,000 to 20,000 square meters. Block C is a supporting area for industrial services. It is proposed to build a separate R&D building and business supporting facilities so as to better serve the tech firms.
The overall design style of the project is a well-structured modern building. The design method tends to be rational, and embodies a digital sense in the plane layout and facade profile, rendering a tall and straight urban image. In the construction process, Zhongguancun # 1 project strictly pays great attention to details. It highlights its features while maintaining harmony in color, proportion, material selection and facade design. When it comes to the selection of decorative cladding materials for building facades, the designers used various kinds of curtain wall materials, such as glass, Terracotta Cladding, terracotta baguette sunshades, aluminum alloys panels, etc., and achieved a consistent sense full of changes: the commercial facade at the bottom is dynamic and active, Terracotta Panel, Terracotta Baguette sunshades, aluminum plates, glass box body and other materials bring out a colorful commercial atmosphere; the main body of the tower uses glass curtain wall with vertical lines. Different vertical metal rod shapes and its clever arrangement method create a changing style of the curtain wall. The architectural design pays attention to the interweaving of the blocks, the contrast between the virtual and the real. The use of the corridor and the LED screen, together with the lighting gives the building a modern sense of technology.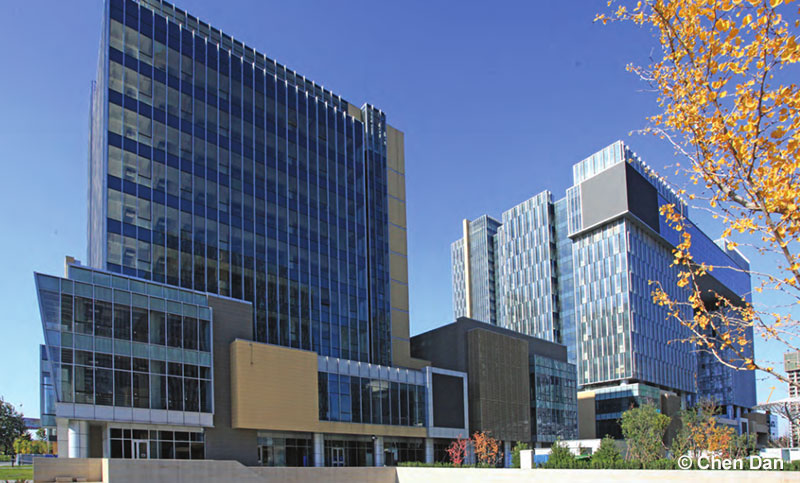 LOPO's terracotta cladding panels and terracotta baguettes are mainly used in the three-story building's facade, and a small amount is used on the side of the building as decorative lines. The gray Terracotta Panels (10900 SQM) and the apricot Terracotta Panels (1200 SQM), terracotta baguettes (17300 M) and the glass boxes fit with each other, making the facade very harmonious and full of vitality. At the entrance of the building, the upper and lower Terracotta Panels in the vertical direction are separated by groove-shaped aluminum alloy, which presents different architectural lines from other facades.
Currently, Zhongguancun NO. 1 has been put into use, and domestic well-known science and technology enterprises, such as Lakala Payment, CERNET, Bank of Beijing Consumer Finance Company, and Tendyron have become the first batch of enterprises established here. In the future, it will focus on "hard technology" and bring together cutting-edge industries, including new materials, new generation information technology, artificial intelligence, and fintech. After its completion, it will become a landmark building group featuring R&D service and high-tech industry cluster in the northern part of Beijing. It will also become a new landmark of the high-tech industry cluster along Beiqing Road.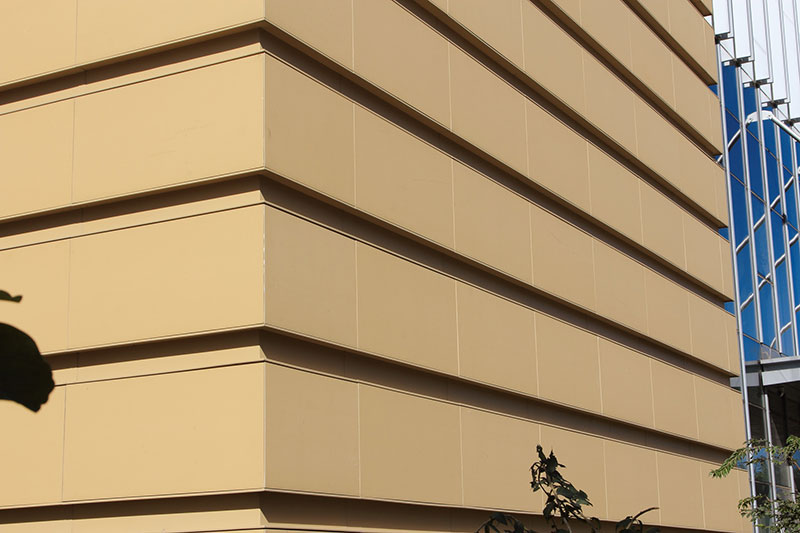 All rights reserved. No part of this article may be reproduced or retransmitted in any form without prior permission of www.lopochina.com