Project: Zhonghai Bay Real Estate Sales Center
Real Estate Developer: China Overseas Property
Project location: West of 99 bay, North of Xinpu East Road, Longwen District, Zhangzhou
LOPO Terracotta Facing brick: QHT637,QHT638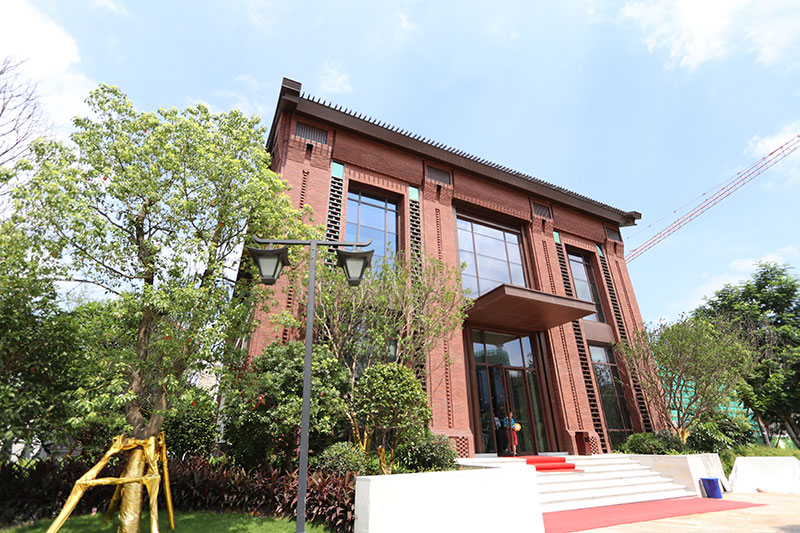 The Zhonghai Bay residential project is located in the charming and elegant "Water Town of Southern Fujian" --- the Longwen District of Zhangzhou City. On the east side of the project, you would see the tributary of Jiulong River passing through the city. The project is positioned as a high-end residential community with a combination of townhouses and high-rise residences. The entire architectural complex adopts neo Chinese style, which follows the architectural tradition of Southern Fujian with some innovative adjustment. The red brick exterior wall of Southern Fujian, the Chinese style eaves of a veranda, and the swallowtail-shaped ridge are integrated, showcasing the charm of ancient architectures. The project is still under construction, but its marketing and sales center has been built and open to the public.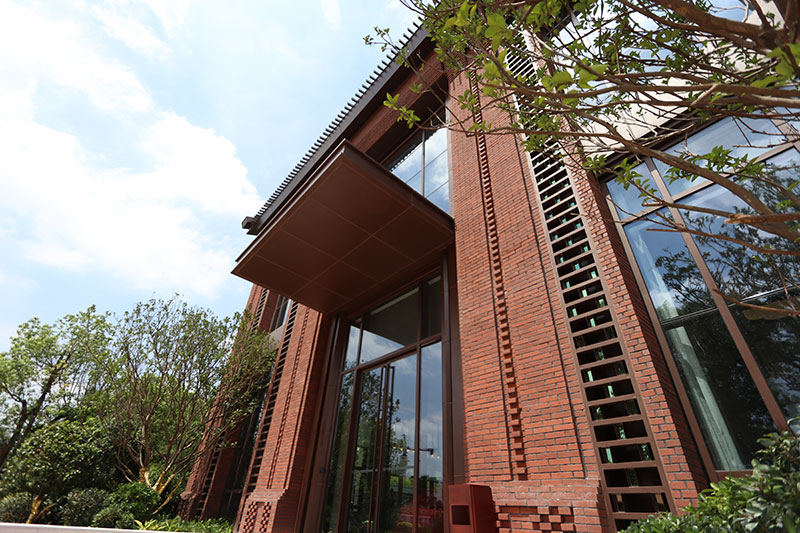 To highlight project's architectural style and make it a unique project display window, the marketing and sales center of the project is designed as an exquisite Southern Fujian courtyard. The courtyard is surrounded by lush greenery, and small brooks flow inside the courtyard. The courtyard walls are made of granite and terracotta bricks. The Chinese-style terracotta-bricks-made panes, together with the unique stone screens add a chic Southern Fujian style to the courtyard.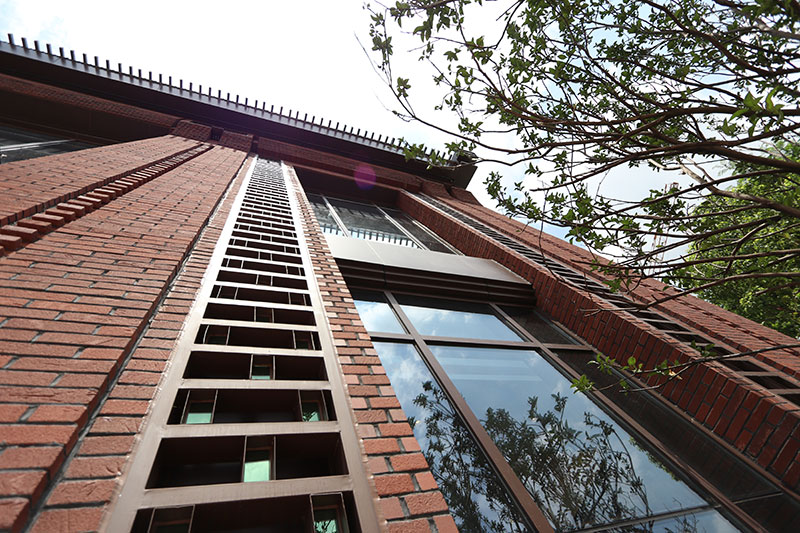 The main building of the marketing and sales center is designed as a "extended version" of Southern Fujian Residence. Although it's not a large building complex, every tiny detail in the façade's texture fully reflect ingenuity of the architect. The area under the eaves is made of layers of terracotta bricks with progressive thicknesses. The pillars are made of terracotta bricks and embossed with bumpy texture, which adds a splendid sense to the building. The façade is paved with red bricks in different ways, resembling a red brick coat with a delicately woven texture.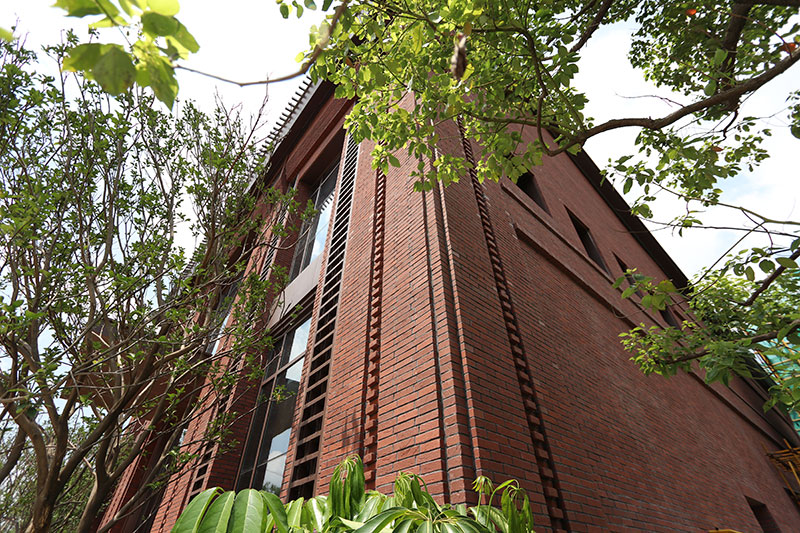 The red terracotta facing bricks are customized by LOPO China for this project. The surface texture is finished by hand pressing, each brick has different handmade terracotta textures, with a very natural and hefty clay texture, making them timeless beauty.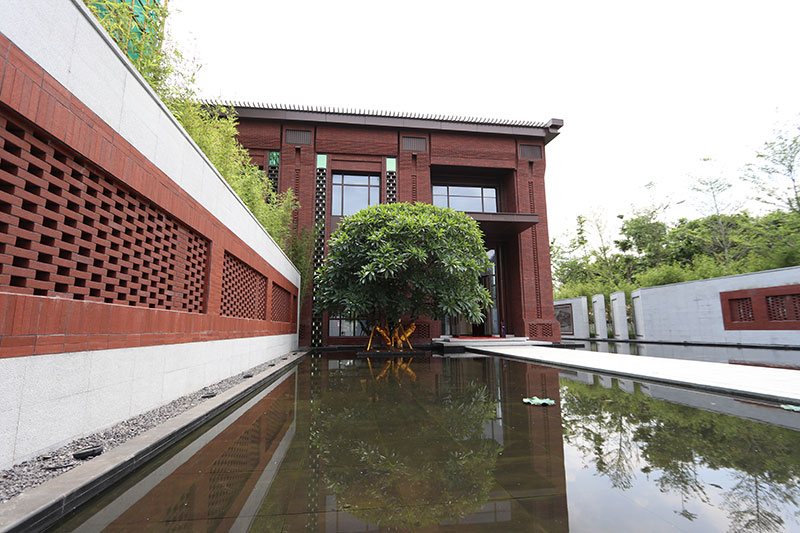 All rights reserved. No part of this article may be reproduced or retransmitted in any form without prior permission of www.lopochina.com